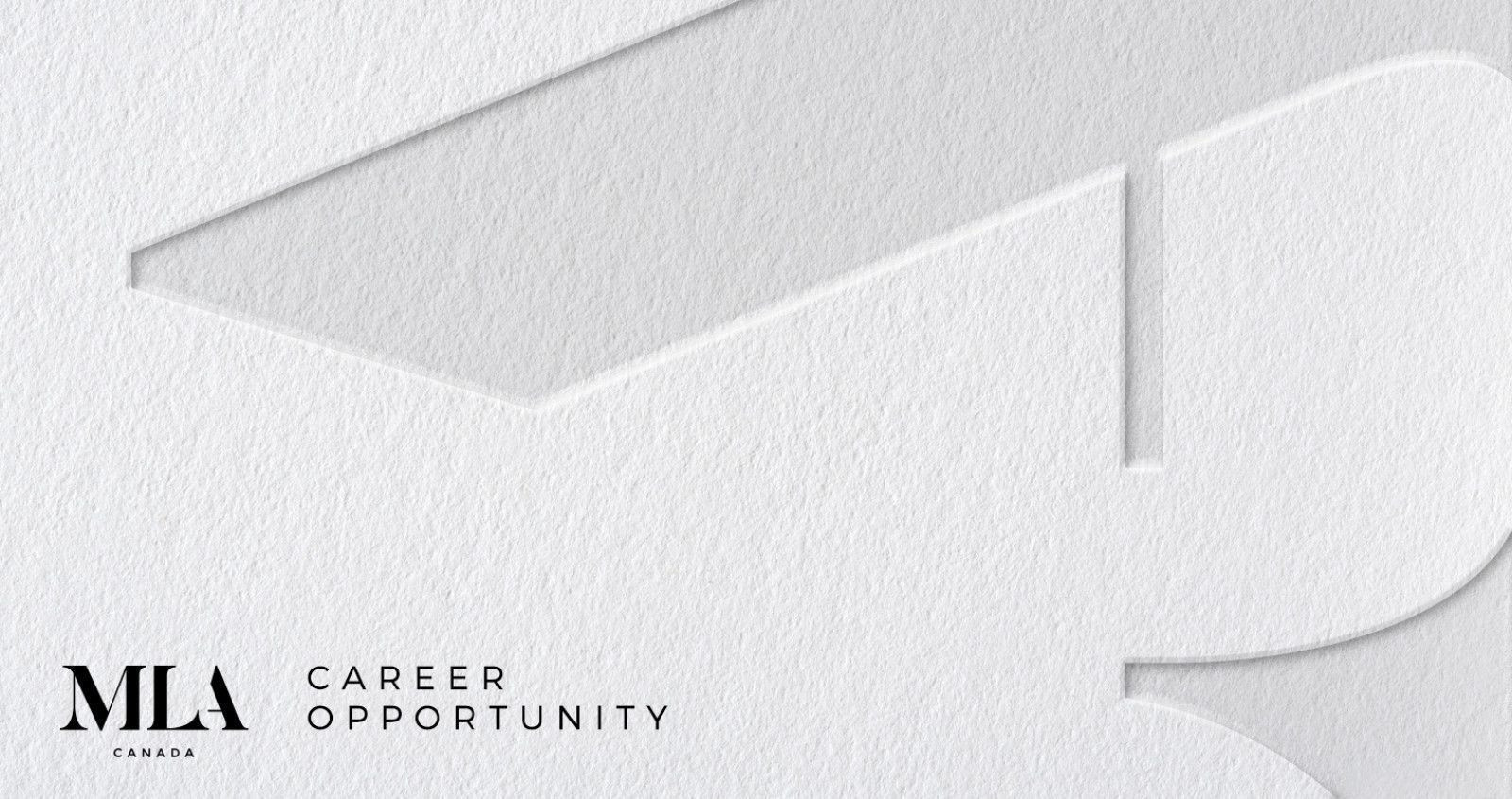 ABOUT MLA CANADA
MLA Canada is the most comprehensive real estate service provider in Canada. Partnering with residential developers, MLA Canada offers an unmatched level of expertise in advisory services, market intelligence, project marketing, sales, customer care and administration along with mortgage services and real estate content. From boutique projects to large masterplan communities, our diverse and deeply experienced service teams deliver exceptional results, constantly pushing creative boundaries.
WHAT YOU CAN EXPECT
We currently have a fantastic opportunity for a Corporate Marketing Manager to join us. The core responsibilities for the role will be, but are not limited to:
LEADERSHIP AND MANAGEMENT
Lead, inspire, train and support team members including growth, development, reviews, check-ins, expenses, vacation requires, etc.
Be an ambassador of MLA Canada inside and outside our offices
Provide guidance, support and strategies to acquire new business and support on business development tools
Manage departmental workflows, processes and resources creating efficiencies where possible
STRATEGY AND EXECUTION
Manage all internal and external facing corporate brand ensuring company is operating within brand guidelines within multiple business channels
Develop, manage and execute corporate marketing plans both BtoB and BtoC with a strong focus on digital marketing (lead acquisition, conversion, content creation, storytelling)
Develop and manage corporate marketing budget as well as negotiating best rates with all vendors
Strategize, manage and execute on corporate website, social media, email marketing, client experiences, events and more
Support public relations initiatives fielding enquires as needed, distribution of media pitches and reports, and manage any third party public relations resources/agency
Performance tracking by setting targets, analyzing metrics and ROI, reporting, AB testing, engagement, retargeting, automated drip campaigns and adjusting channels as needed
Execute and support corporate marketing activities including internal initiatives
Collaborate with broader marketing team with two-way knowledge sharing
Support media strategy, planning, and buying as needed
REQUIREMENTS
WHAT YOU BRING TO THE TABLE
4+ years of Marketing experience with at least 1 year in a Manager level role
Strong experience with digital marketing and email marketing - driving customer acquisition, lead generation, conversions, pipeline development, brand awareness, retargeting, site optimization, etc.
Budgeting experience
Proficiency with Google Apps and Analytics, MS Office applications (Office 365), Asana, Hubspot are assets
English proficiency and copywriting
Creative mindset, with deep thought and exceptional leadership skills
Superior organizational and project management skills; exceptional ability to manage various tasks with ease
Outstanding interpersonal communication skills
A high-level of professionalism, diplomacy and tact
Ability to produce results independently while maintaining a positive team environment
An amazing attention to detail with an ability to thrive in a fast-paced environment
Outgoing, personable attitude. You're a go-getter! You're always looking to do it better!
BENEFITS
WHY IT'S SO GREAT TO WORK FOR MLA
MLA offers individuals an unparalleled opportunity to work with a growing company with a clear vision to be Canada's undisputed leader in real estate, and to be a part of setting a new standard of excellence for experience and innovation in the world of new home sales. 
In addition to a competitive compensation structure, we offer: 
An amazing opportunity for personal growth and development;
A defined bonus structure;
A comprehensive benefits package;
An opportunity to work on some of the best developments and projects in the Lower Mainland; 
A collaborative, innovative and fun working environment.
To apply, click HERE