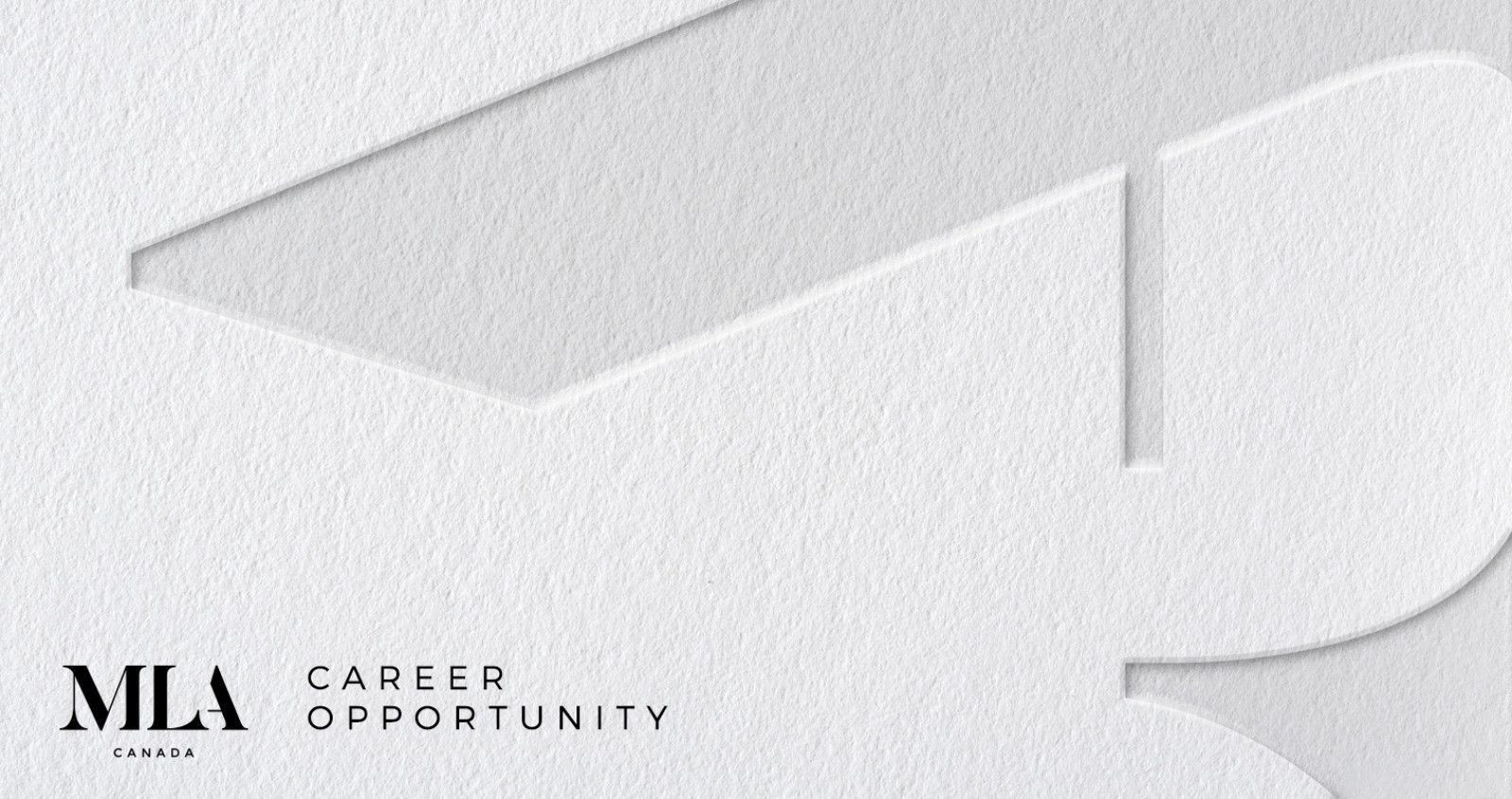 ABOUT MLA CANADA
MLA Canada is the most comprehensive real estate service provider in Canada. Partnering with residential developers, MLA Canada offers an unmatched level of expertise in advisory services, market intelligence, project marketing, sales, customer care and administration. From boutique projects to large masterplan communities, our diverse and deeply experienced service teams deliver exceptional results while placing our clients' objectives and brand identity first.
Our purpose is to create and innovate meaningful real estate experiences. We are passionate. We are thoughtful. We are deeply committed to growing leaders, and building the best team in the industry.
MLA offers our team members an unparalleled opportunity to work within a growing, innovative company. We provide our staff with competitive compensation packages, flexible working arrangements with our remote working opportunities, family support with top-up maternity benefits, and an overall vibrant and engaging place to develop and propel your career.
WHAT YOU CAN EXPECT
We are currently seeking a full-time Director of Sales to join our Downtown Vancouver office.
The role of the Director of Sales (DS) is to oversee all elements of Sales Staff management, facilitate Portfolio Team development, and nurture strong relationships with MLA's clients in order to propel all sales programs, maximize sales, and build MLA's brand. The DS propels each sales program by developing, executing, and managing Sales Strategies.
Other core responsibilities of this role will also include but not be limited to:
Create a talent pipeline of A Players by recruiting, interviewing, and hiring strong Sales Staff candidates, and preparing MLA for future growth.
Participate in the planning for staffing that takes into account the needs of every project, while balancing the knowledge, skills, and abilities of each consultant to promote the project, client, and MLA's brand. 
Prepare, execute, and continually update, consultant Contracts for each project. Ensure each department (HR, Sales Operations, and Accounting) have all up-to-date files in real time.
Participate in the onboarding of new consultants to ensure their successful integration into MLA.
Formally and informally train all consultants on MLA's best practices as it relates to policies, sales process, guidelines, and corporate initiatives.
Participate in the onboarding of new employees within your Portfolio Team to ensure their successful integration into MLA, while aiding in the facilitation of client introductions and a de-brief on all projects in conjunction with the Director of Marketing.
Formally and informally train all members of the Portfolio Team on MLA's best practices, client nuances, and other items that may come up as it relates to the successful planning and execution of a project, and management of client relationships.
Nurture the client relationship and/or sales program as soon as the initial internal kick-off meeting has taken place. Co-manage new site integration meetings with the Portfolio Team and the VP of Sales Operations.
Support the development and build-out of the lifecycle of a program, in conjunction with the Director of Marketing, with a focus on the Sales portion of the program.
Develop, in conjunction with the Portfolio Team, a prospecting program, realtor and grand opening events, and/or other milestones as needed with the project. Ensure the Sales Team is adequately trained to execute on all milestones and provided with the right tools.
Manage inventory and pricing throughout the entire sales program, which includes executing on predetermined pricing strategies for the client.
REQUIREMENTS
7+ years of experience in real estate sales
Ability to produce results independently while maintaining a positive team environment
Strong understanding of real estate and sales strategy
Desire to work as a part of a large team
Energetic and professional. Natural at developing relationships and working with clients and colleagues
A passion for the industry and helping those around you – excitement to foster a new endeavor
BENEFITS
Personal and professional development within the company and industry
A competitive salary with performance bonuses
A comprehensive benefits package
A fun, collaborative and autonomous work environment
To apply, click HERE