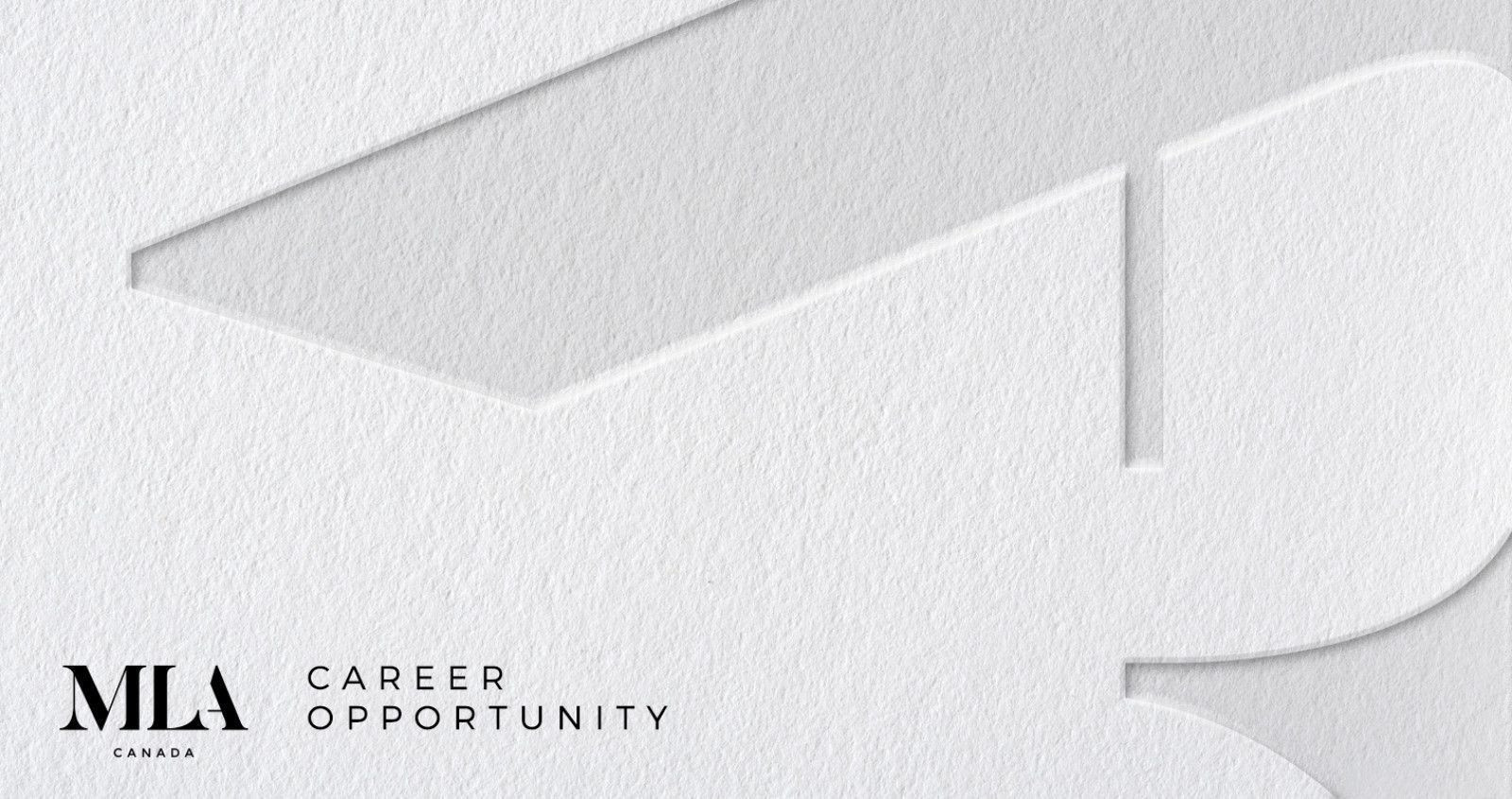 ABOUT MLA CANADA
MLA Canada is the most comprehensive real estate service provider in Canada. Partnering with residential developers, MLA Canada offers an unmatched level of expertise in advisory services, market intelligence, project marketing, sales, customer care and administration. From boutique projects to large masterplan communities, our diverse and deeply experienced service teams deliver exceptional results while placing our clients' objectives and brand identity first.
WHAT YOU CAN EXPECT
Our company is at the helm of an exciting transition and growth in technology and innovation. We are in the midst of developing a one-of-a-kind data driven real estate intelligence platform forever changing the way we sell and market homes. As we take on this exciting new challenge, we are seeking an experienced media expert to join us.
We currently have a fantastic opportunity for an analytical Media Manager to lead our paid acquisition efforts and develop campaign strategies and programs that deliver measurable results to our clients' projects. We are looking for a strong candidate to drive innovation in strategy, testing, measurement and operations.
The ideal candidate has a strong background in executing full acquisition programs with a passion for paid social, search, affiliates, display and innovating via new channels. With a strong mix of creativity and analytics, this individual will contribute by delivering modern digital marketing best practices to help us execute on industry-leading media campaigns.
The core responsibilities for the role will be, but are not limited to:
Plan and execute targeted paid acquisition campaigns from beginning to end (strategy, planning, execution, budgeting and optimization) across multiple channels including but not limited to Google, LinkedIn, Facebook, Instagram and Twitter.
Develop and present media strategy plans, blocking charts, bookings/insertion orders and interim/post reports to clients
Generate meaningful insights and campaign optimization recommendations through the measurement and analysis of media performance data
Recommend to internal teams and clients on new media opportunities for better reach and precision targeting
Maintain an active awareness of the media landscape, trends, and innovative media platforms, tools and tactics to deliver better results for our clients
Create monthly reports with vendor supplied audience performance, campaign analytics and website analytics
Evaluate CRM data to generate thoughtful insights and recommendations for improving campaign performance
Work closely with the Accounting department to request invoices, track payments, and reconcile campaign savings
Track weekly client budgets across all platforms to ensure efficient spending
Work with outside vendor's creative team to make sure all performance marketing creative assets are built effectively as well as gather learnings to improve them.
REQUIREMENTS
WHAT YOU BRING TO THE TABLE
5+ years of Media experience with at least 1 year in a Manager level role
Extensive experience with hands-on execution of highly targeted and remarketing campaigns.
Deep understanding of Google Ads, strategies, keyword bidding, and best practices. Strong reporting and data analysis
Deeply acquainted with social advertising platforms such as Linkedin Ads Manager, Facebook Business Manager, Twitter, Youtube etc.
A strong grasp of Web Analytics, A/B Testing, and metrics-driven (performance) marketing
Substantial experience working with performance marketing metrics (CPM, CPA, CPC)
Experience with both digital and traditional media planning, buying, and execution
Budget planning, tracking, and optimization experience
Superior organizational skills and exceptional ability to manage various tasks with ease
Outstanding interpersonal communication skills
A high-level of professionalism, diplomacy and tact
Proficiency with Google Apps, MS Office applications (Office 365)
Experience with Hubspot is an asset
Ability to produce results independently while maintaining a positive team environment
An amazing attention to detail with an ability to thrive in a fast-paced environment
Outgoing, personable attitude
BENEFITS
WHY IT'S SO GREAT TO WORK FOR MLA
Personal and professional development within the company and industry
A competitive salary with performance bonuses
A comprehensive benefits package
A fun, collaborative, and autonomous work environment
To apply, click HERE