MLA 20
Celebrating 20 Years of Real Estate
UNITED IN 20 YEARS OF REAL ESTATE SUCCESSES
Five years ago, MLA Canada was born from the collaboration and amalgamation of two of Vancouver's most established and trusted real estate corporations: Cameron McNeill's MAC Marketing Solutions and Ryan Lalonde's BLVD Marketing. Along with the two leaders, the merger brought together top talent from each company to join as partners. Suzana Goncalves, VP of Marketing from MAC Marketing, and Shayna Macquisten, Managing Director and Partner from BLVD Marketing. They were later joined by Brittany Reimer as Managing Director of MLA Canada's Fraser Valley office to round out the powerhouse team that now leads MLA Canada. 
The two entities now share 20 years of experience providing unrivaled knowledge and expertise to developers. This year, MLA Canada celebrates 20 years of delivering client success and the shared understanding that created Canada's most comprehensive real estate and marketing provider.  
As a service delivered by two visionaries who combine one vision, it's no surprise that MLA Canada is entering its 20th year of client service with many more on the horizon. Separately, the two companies were market leaders offering distinctive and complementary services to Canada's most prominent developers. The 2016 merger served the purpose of providing a higher quality of service to both clients and employees. By building on the foundation of both brands, Ryan Lalonde and Cameron McNeill dreamt big to redefine the industry using their knowledge and experiences. United together, MLA Canada now brings robust services, markets and systems to a real estate industry that benefits from the company's innovative approaches and distinct commitments to their clients.
Ryan, Cameron, Brittany, Suzana, and Shayna would like to thank all involved in the continued success of MLA Canada by reminiscing over past triumphs and looking toward future excitements. Here, we share moments worth highlighting from the last 20 years.
The most captivating headlines from the past 20 years
As part of MLA Canada's 20 Years of Real Estate Success Celebrations, we invite you to join Ryan Lalonde, President, and Cameron McNeill, Executive Director, as they review some of the most captivating headlines from their past 20 years in real estate.
Now Available as Audio Only
BLVD Marketing Group
BLVD Marketing Group brought to the merger a leader in the new era of boutique marketing firms. Beginning with their first project, Iron & Whyte, and carrying through to breaking $500 million of sales, BLVD had shown a consistent and concise understanding of the marketplace, along with laying the groundwork for a better home-buying process.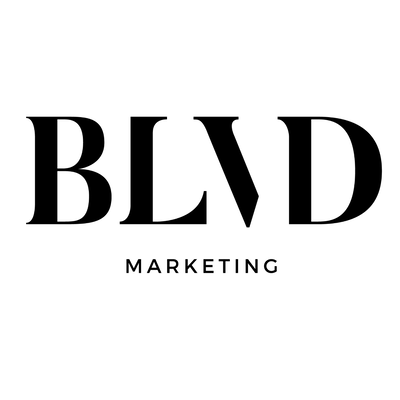 MAC Marketing Solutions
MAC Marketing Solutions entered the partnership after demonstrating market expertise, achieving $1 billion of sales by 2007 and earning Cameron Business in Vancouver's Marketer of the Year event for the Donovan project. With successful projects across Western Canada, MAC partnered with BLVD to build on that established success.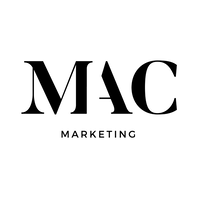 The official merger of the two companies created a new, powerful brand in the marketing and a new era for real estate marketing in Canada. Together, we were poised to provide clients with an added suite of services and a more comprehensive offering. The deepened group of experienced professionals, progressive new systems, structure, scale, stability and intellectual property allowed the group to far exceed the value of an individual owner-operator company. 
In 2017, MLA Canada saw $2 billion of sales. This huge milestone was due to the company's intentionally precise data collection and analysis following a year of unprecedented growth in the Greater Vancouver real estate market. Record sales were captured across Metro Vancouver in 2016, particularly within the West Side single-family home market, and analysis of trends and opportunities took MLA Canada to the next level in the months that followed.
A new Fraser Valley office was opened in 2018, marking more exciting expansion and added firepower to the leadership team with Managing Director Brittany Reimer. This addition was part of the company's strategic vision for growth in Western Canada. The Fraser Valley office offered additional growth opportunity, allowing the team to focus on tailored sales and marketing programs that would resonate with developers, realtors and homebuyers.
| | |
| --- | --- |
| Nest Mortgage Co. was created to allow MLA Canada to better support homebuyers and clients on risk mitigation. Through cutting edge technology, Nest can find the best possible mortgage for customers and reduce the stress involved with buying a home. As an ancillary product, Nest helps MLA Canada to proceed in client projects with added confidence in their success.  | |
| MLA Complete brought another noteworthy customer-focused initiative to MLA Canada's group of services. As a tool to simplify the completion process for homebuyers, MLA Complete offers quality partnerships which include services for mortgages, insurance and property management. The platform was a strong step forward in MLA Canada's use and integration of technology and data into the home buying experience.  |   |
| MLA Oi, a comprehensive proprietary sales and marketing technology platform, was a culmination of MLA Canada's mandate to remain curious and utilize technology to harness information. MLA Oi fundamentally changes the way homes are marketed and sold as Canadian real estate's most comprehensive ERP platform. MLA Oi allows us to understand the desires of any specific group of homebuyers and use that info to create housing for them. It gives actionable intelligence, the technology needed to accelerate sales and a 360-degree view of the marketplace at any given moment.  |   |
The team behind the successes

The team behind the successes are just as large a cause for celebration as any award or growth milestone. Throughout the years, MLA's team has grown to over 100 people and into a large but close-knit family and shared countless laughs and celebrations among one another and with our clients.

Now, we look forward to continuing the creation of meaningful real estate experiences by sharing the spaces that a homebuyer can enjoy for generations to come. With the exploration of new geographies, the continued nurturing of our team and the development of future industry leaders, we look to the goal of $5 billion in global real estate sales. Perhaps our greatest excitement comes from looking to future celebrations with our business partners and our clients another 20 years from today. Our company will look very different then, and that's also something to celebrate. Thank you for following along this wild ride towards revolutionizing real estate.