May 10, 2017
Hawthorne Construction Update
With demolition now complete, Pennyfarthing Homes prepares for site excavation on their Cambie Corridor project, Hawthorne.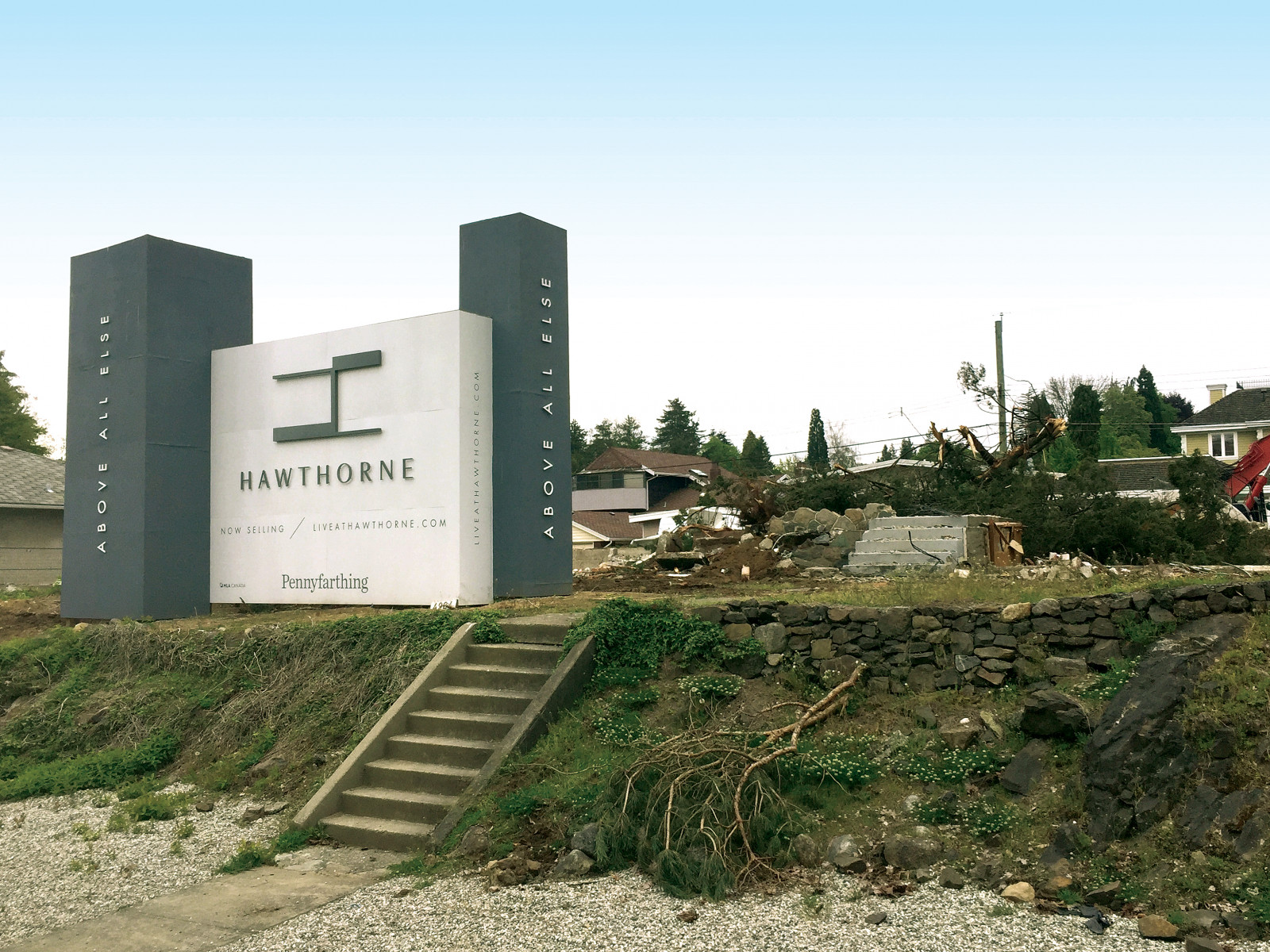 Pennyfarthing Homes is excited to announce that we have reached the first construction milestone at Hawthorne at Queen Elizabeth Park. The Demolition of the existing buildings are now complete where all debris from the site has been removed and the excavation and shoring is beginning in the coming weeks. As we continue to reach key building milestones throughout the construction process, we are thrilled to continue updating progress.
Contemporary design and bold architecture intersect as Hawthorne – The Legacy Edition of their distinguished Cambie Collection situated along Vancouver's esteemed Cambie Corridor. A new benchmark for luxury living rising 7 stories above the park, these 1 to 4 bedroom homes are marked by meticulous finishes and tailored detailing. Expansive windows offer sweeping natural light throughout homes with unobstructed views from upper floors.
If you have any questions regarding the progress at Hawthorne or would like further information on Pennyfarthing's upcoming communities, please visit CambieCollection.com or contact the Sales Team directly at 604-558-1907.