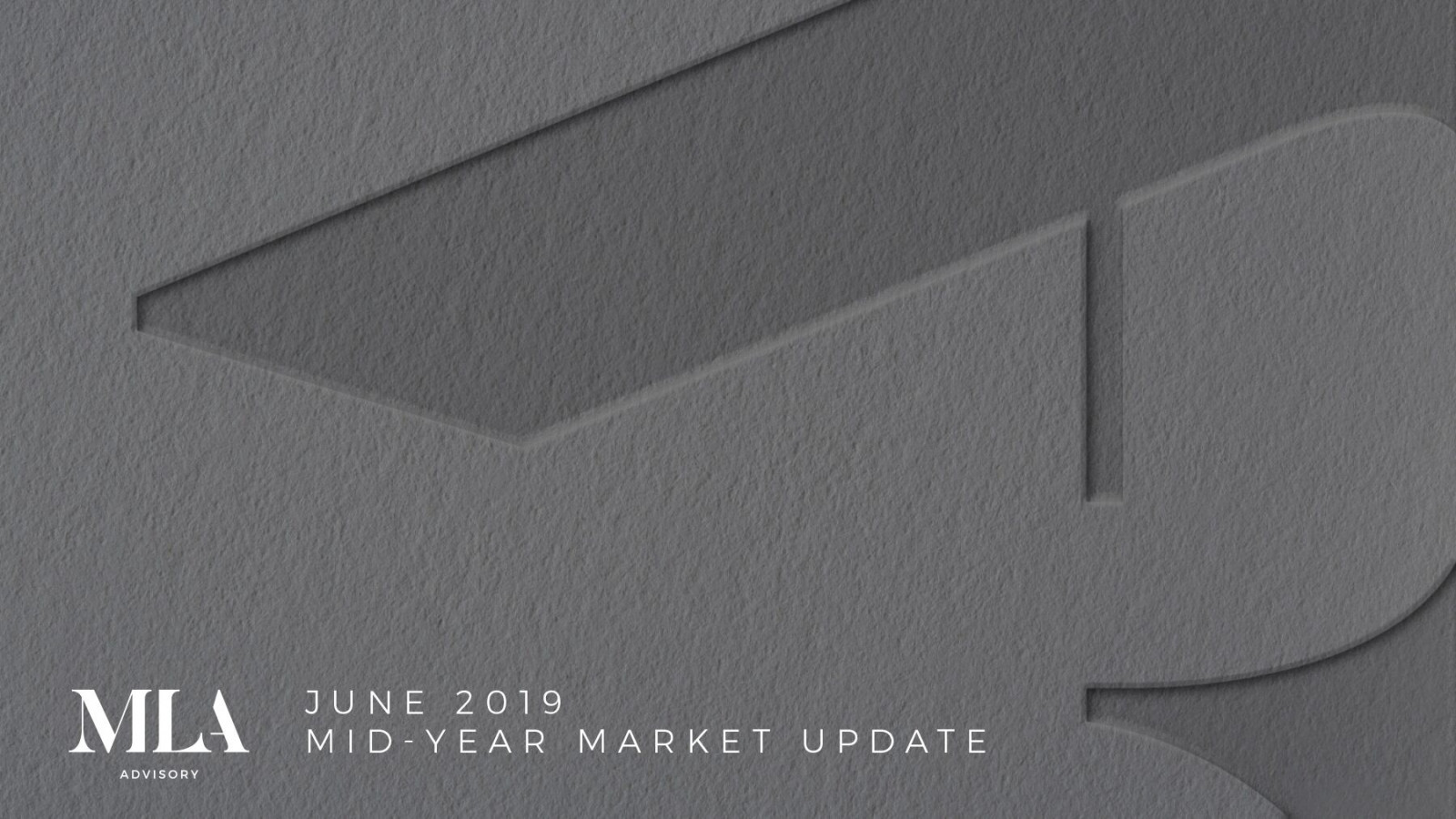 Download MLA Advisory's 2019 Mid-Year Real Estate Insights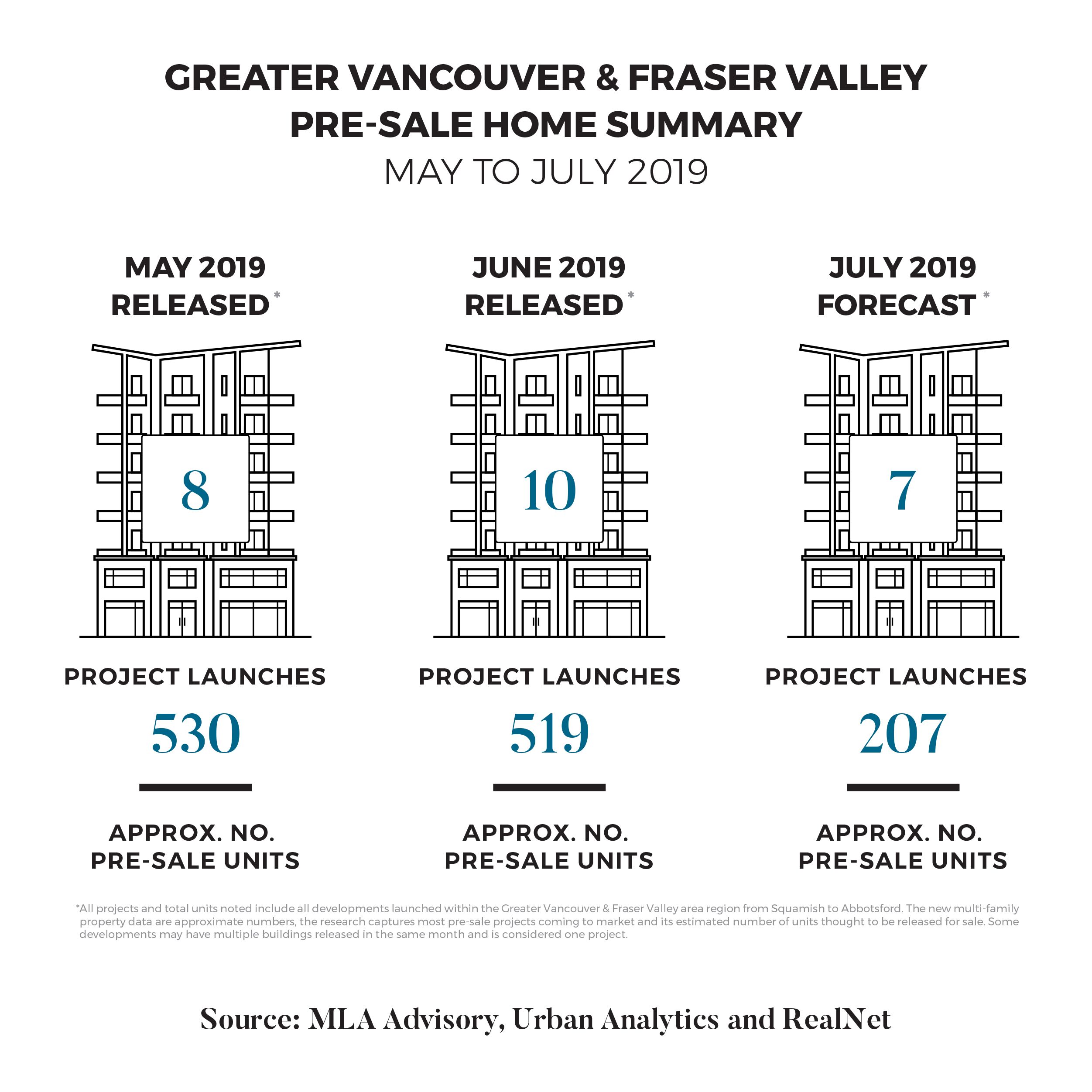 WOODFRAME AND TOWNHOMES CONTINUE TO DOMINATE NEW INVENTORY IN JUNE 2019
June saw approximately 10 public pre-sale launches, nine of which were townhomes and woodframe condominiums across the Fraser Valley, North Vancouver and Squamish. Of the 519 homes released in June, same month sales for new inventory reached approximately 14 per cent. As seen in the previous month, many developers are holding longer preview periods to garner more interest from prospective buyers who are looking broadly geographically in this highly competitive market. Summer is in full swing and few projects are expected to launch in July with only 207 across seven projects. Developers are continuing to monitor market absorptions and purchaser trends as they postpone their launch timelines to the latter half of 2019 or early 2020.
PRE-SALE UNITS RELEASED AND SOLD BY SUBMARKET | JANUARY TO JUNE 2019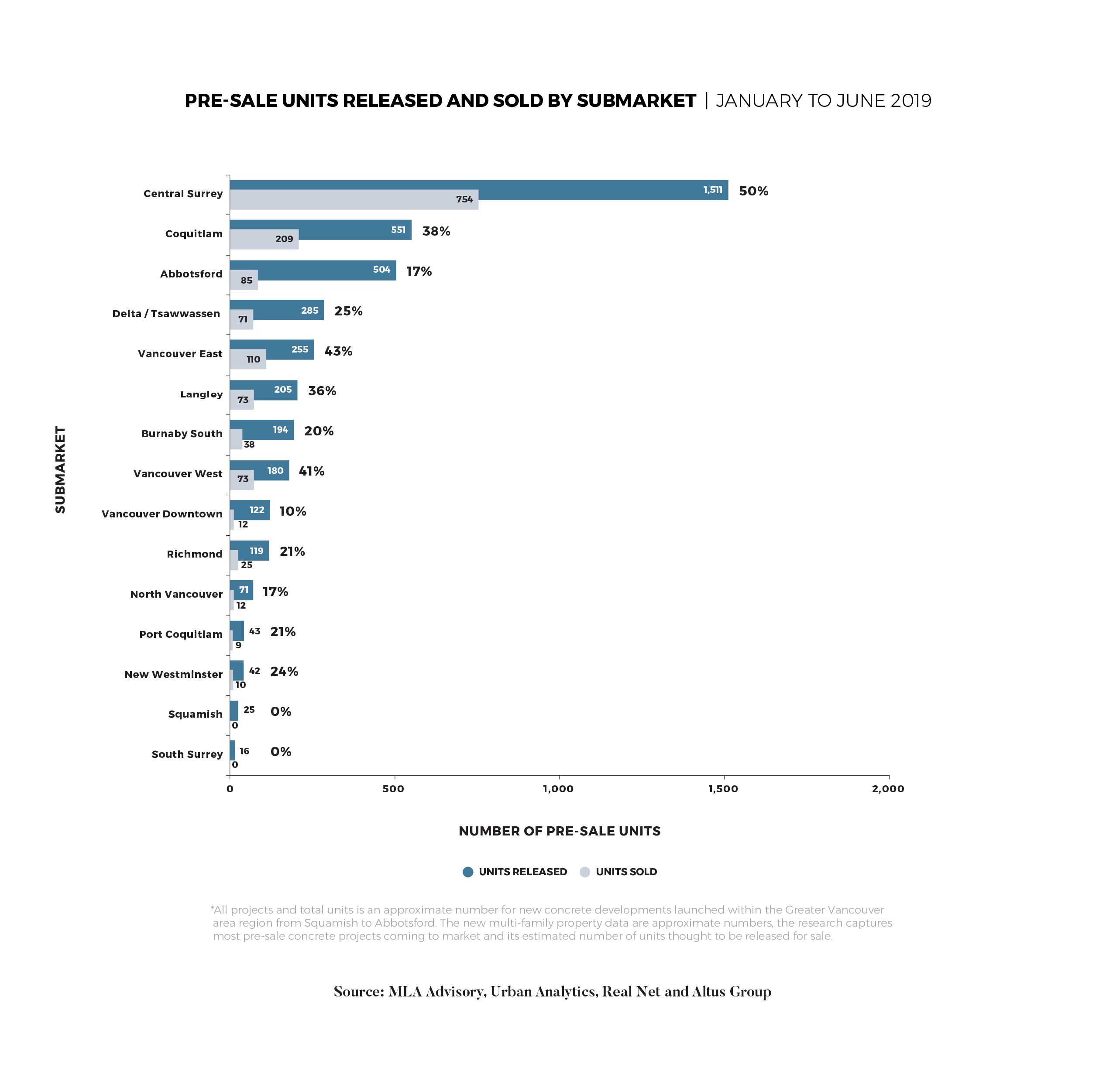 GREATER VANCOUVER & FRASER VALLEY PRE-SALE ABSORBTION RATE BY SUBMARKET
As anticipated, the multi-family pre-sale market experienced slower absorptions in the first half of 2019 with a 36 per cent sold rate for the 4,103 homes that were released. Central Surrey was the most active market with over 1,500 units released, resulting in a sold rate of 50 per cent. The majority of buildings released in this submarket were concrete high-rises within close proximity to the Surrey Central Skytrain station. Central Surrey released nearly three times as much inventory compared to the second most active market, Coquitlam.
With approximately 2,620 pre-sale units currently active in market, many developers are delaying project launches until sales activity picks up and prices return to optimal levels in order to support project feasibility. To date, MLA Advisory has identified approximately 17 concrete projects containing nearly 6,000 homes that have postponed their launch dates to 2020 due to current market conditions.
Read the full MLA Advisory's 2019 Mid-Year Real Estate Insights Report