June 28, 2019
Townhouse, Detached Home or Condo — Which is Most Enticing to Buyers in Today's Market?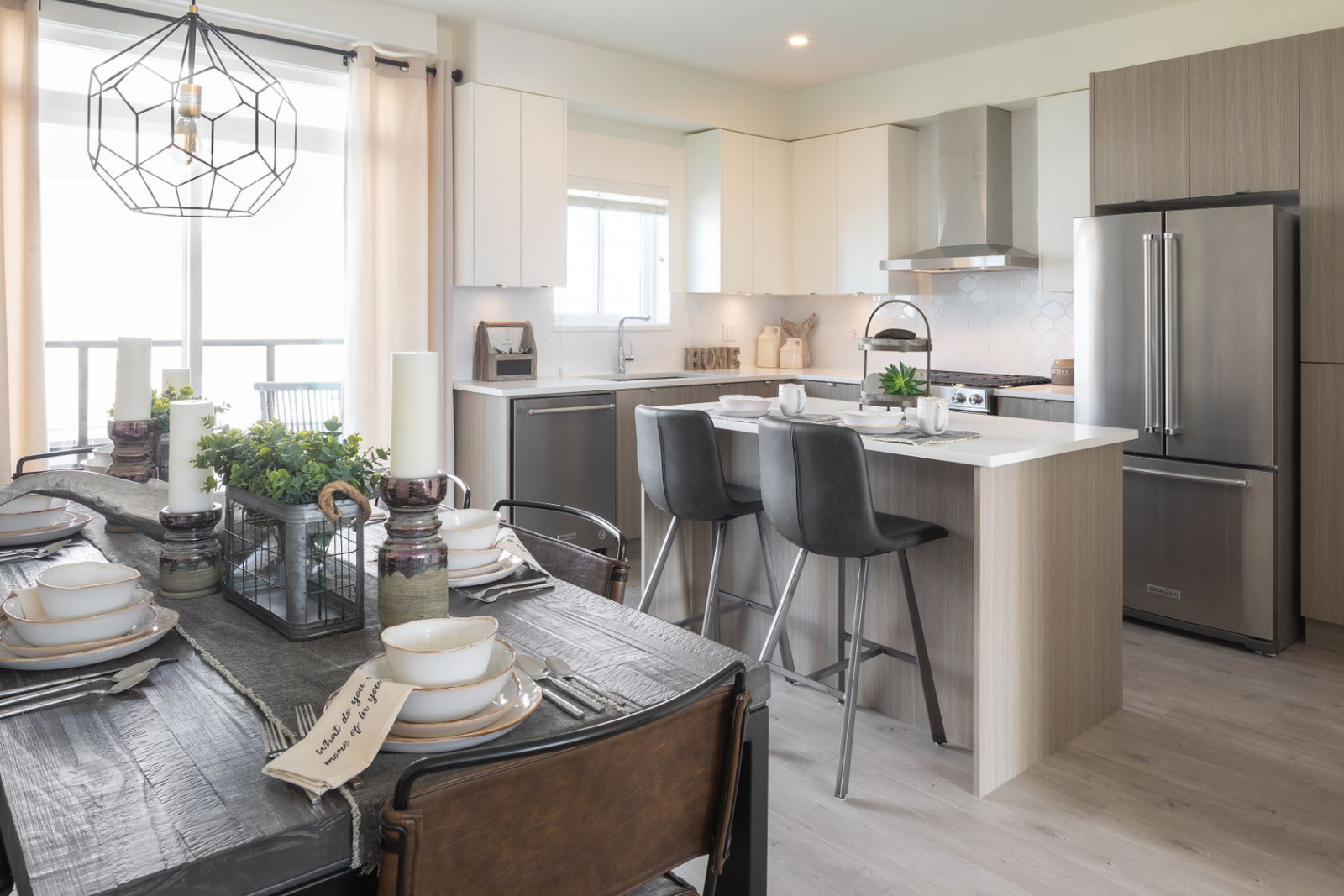 Every buyer entering the housing market is faced with this decision: townhouse, condo or detached home? It can be hard to figure out which best suits your lifestyle. Each style of home has pros and cons - and defining which suits you relies mostly on your lifestyle and budget. First question you should ask yourself is what is most important to you in a living situation? Is outdoor space important to you? Is it important to be close to work, school or nightlife? The answers to questions like these will guide you to the right choice. In order decide which is best, you must first understand the differences and the amount of freedoms you will have with each one.
Condos are typically the most affordable of the options and buyers are typically able to buy closer to where they work or play. Keep in mind that with condos you only own the interior of your unit -- the building's shared spaces and outdoor areas are owned by the Homeowners Association (HOA). The HOA has a lot of decision-making power over condo owners and can decide things like if pets are allowed and if you are allowed to rent out your space. Condos typically have amenities which can be enticing, things like gyms, pools and rooftop patios are quite persuasive to buyers. Condos are ideal for young professionals, new home buyers or downsizers who may not have much time to maintain their property and do not mind having less control over things like landscaping and enjoy the convenience of having transit or work nearby.
Townhouses offer ownership within the interior, exterior and land that the townhouse is on however there are HOA fees and some restrictions to the aesthetics of the property. Townhouses are also typically more affordable than detached homes which is attractive to buyers. MLA Canada's May 2019 Advisory Report forecasts that out of 2000 projects to be released in the Lower Mainland -- 1900 of those are projected to be wood frame and townhouse projects. This shows there is a strong demand for this type of property. Townhouses are best suited to couples who may be looking to start their family, new homeowners that need the extra space and don't mind the commute and enjoy having certain things taken care of by the HOA such as snow removal, landscape and waste management.
Owning a detached home is a common dream for most Canadians. Detached homes are typically larger, include lots of outdoor space and the most amount of freedom in terms of exterior esthetics for example. On the other hand, it does come with added responsibility of yard maintenance, snow cleaning and winterizing your home, gutter cleaning, exterior cleaning – the list goes on but essentially you are responsible for absolutely everything to do with the home and land it sits on. Detached homes are ideal for established buyers who know what they want and likely ready to commit to a home long-term. As we approach the end of the second quarter, the detached market is showing signs of overall price stability after adjusting downwards for a lengthy period. Despite the condominium market conveying stagnant price growth, detached homes are showing indications of price changes near zero in the previous month.
Condos, townhouses and detached homes are the most common ownership types but are all unique and have their relative pros and cons. Developers today are doing a fantastic job designing units that incorporate buyers needs and lifestyle top of mind. Take the time to evaluate your family's housing needs and wants before taking the plunge into home ownership. The market today is providing buyers with great choices and competitive pricing.