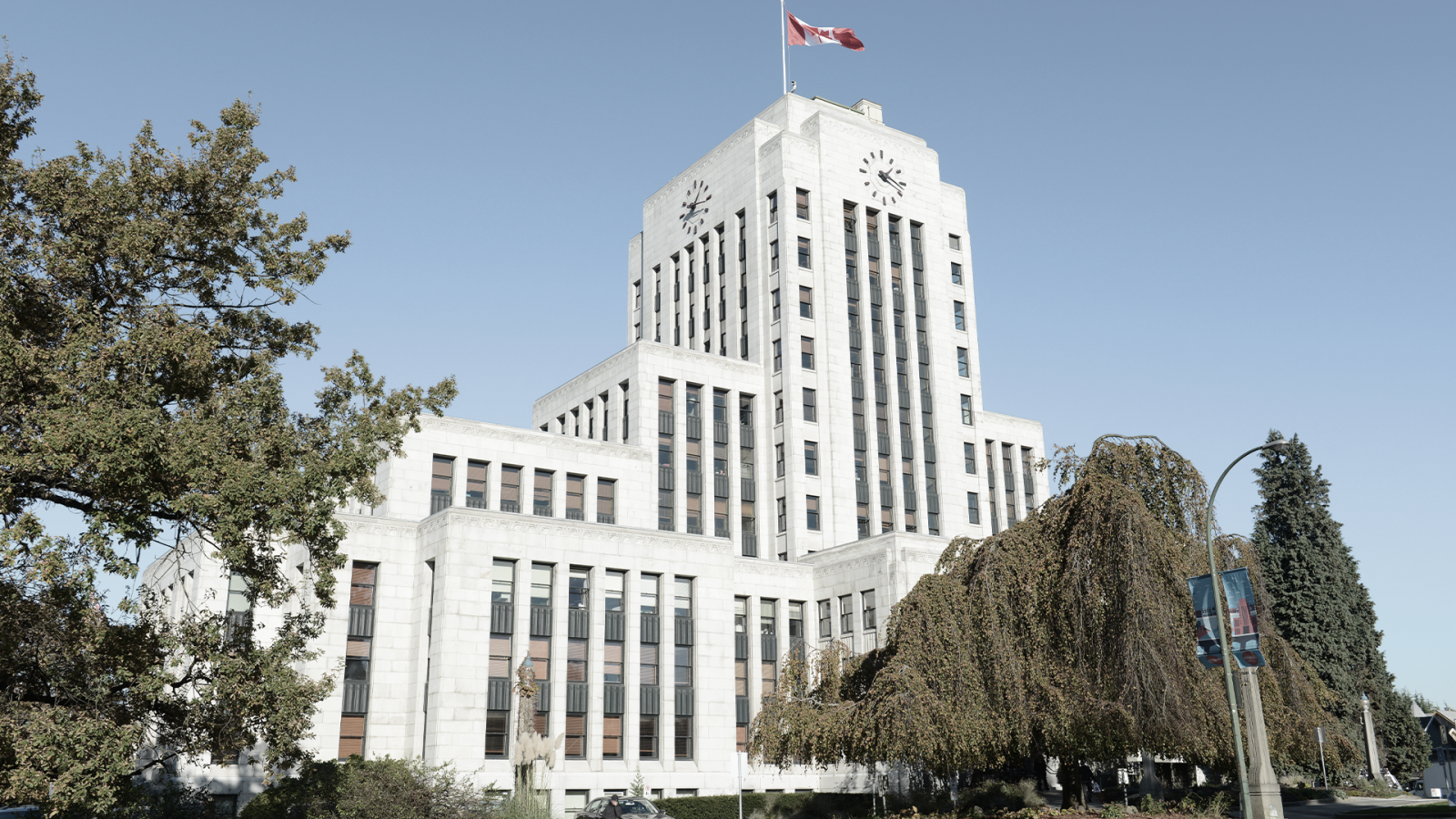 On October 15th, residents of the City of Vancouver will have the opportunity to vote in (or re-elect) a mayor, ten city councillors, seven Park Board commissioners, and nine Vancouver School Board trustees along with voting on three Capital Plan questions. As citizens, it's important for each voice to be counted as a vote towards the future, and the best voters are the most informed voters. By participating, residents are exercising their right to vote and ability to affect change by ensuring politicians represent their interests. With the elections quickly approaching, Vancouverites are given the opportunity to make change by voting for the candidates they feel aligns best with their values and wishes for the City of Vancouver.  
Vancouver's last election, on October 20th, 2018, had a voter turnout of only 39.36%. That means of the 448,331 registered voters, only 176,450 people cast their ballots. Current mayor, Kennedy Stewart, won that election with 49,705 total votes. The City of Vancouver is amid a housing crisis that affects all its residents. It is as important as ever to cast your ballot and ensure that your opinions move politicians towards the civic solutions that best line up with your values and needs. Here, we'll share some of the leading mayoral candidates and their respective platforms. 
Kennedy Stewart, Forward Together  
The current mayor of Vancouver Kennedy Stewart previously worked in the City of Vancouver's planning department and holds a Ph.D. in World Cities from the London School of Economics. Stewart was an NDP MP for seven years and is currently a professor at SFU's School of Public Policy. 
Stewart and his party have made their top three priorities affordable housing, mental health and addiction, and sustainable economy. They assert that they plan to build by significantly increasing supply and affordability, streamlining the approval process, and protecting renters. Their plan to address public health and safety includes more supportive housing, providing more harm reduction and treatment options, and establishing greater mental health support.  
Learn more about Forward Together. 
Colleen Hardwick, TEAM 
Colleen Hardwick has been a city councillor since 2018. Her background is in entrepreneurship, having founded businesses in the film and digital technology industries. A graduate of UBC, Hardwick studied geography, urban planning and applied innovation. Hardwick is a third generation elected public servant. 
The TEAM party's platform rests on the top three priorities of affordable housing, public safety and core services. They've asserted they seek to take a community-based planning approach that balances housing, mobility, community amenities, business activity and affordability. Notably, Hardwick has stated they will replace the current Broadway Plan and Vancouver Plan to "avoid demovictions of affordable low-rise rental housing and consult neighbourhoods on how to keep our kids in Vancouver – without massive concrete towers everywhere." 
Learn more about TEAM. 
Fred Harding, Non Partisan Association 
Fred Harding is a former police officer whose experience lies in public safety, crime suppression and complex case law. He says his work history brings him a sense of urgency to resolve the public crisis that has evolved the last four years. 
As former law enforcement, Harding's platform emphasizes public safety along with housing and core services. His solutions to increase public safety include crisis-level leadership, supporting a progressive police service and ensuring harm reduction is tied to treatment. Under his leadership, housing would see less red tape, shortened permit wait times and increased supply. Lastly, Harding seeks to improve basic core services with fewer taxes and less government waste. 
Learn more about NPA. 
Ken Sim, ABC Vancouver 
Ken Sim is the co-founder of two successful Vancouver-based companies: Rosemary Rocksalt and Nurse Next Door. Beyond his entrepreneurial history, Sim volunteers on the St. Paul's Hospital Foundation Board and supports health and harm reduction initiatives in Vancouver's Downtown Eastside. 
Sim's top priorities if elected are safety, affordability and sustainability. This includes priority initiatives such as investment in public safety via added police officers and added mental health nurses and ensuring those struggling with mental health and addictions have better access to proper support. Sim is campaigning on the expansion of patios and plazas to make Vancouver a more vibrant city, the improvement of rapid transit, cycling and pedestrian infrastructure, and to embrace technology and evidence-based policies that make city hall more efficient and effective. To address the housing crisis, Sim wants to triple housing starts and streamline the permitting process. 
Learn more about ABC Vancouver. 
Mark Marissen, Progress Vancouver 
Mark Marissen is an entrepreneur, political expert, and grassroots advisor who asserts his track record of building diverse coalitions to create solutions. His work history includes founding and operating several companies along with helping to deliver the Millennium, Evergreen, and Canada Line as a transit supporter over his public career. 
If elected, Marissen will focus on ending the housing shortage, streamlining permitting and fighting climate change. He and Progress Vancouver are very focused on housing issues, asserting that "housing is everything". Marissen has shared his plan to correct the city's problems with housing is to reform zoning, build budget-neutral mixed-income housing and more senior housing, and to build 15,000 new units per year along with co-ops and multi-generational homes. He seeks to secure federal funding for that social housing, add a luxury homes tax, fight speculation, and support Indigenous-led developments (such as Sen̓áḵw). 
Learn more about Progress Vancouver. 
For more information on the upcoming City of Vancouver municipal election, visit the City of Vancouver's election website. Advance voting began on October 1st and continues on select days in select locations until October 15th's Election Day.