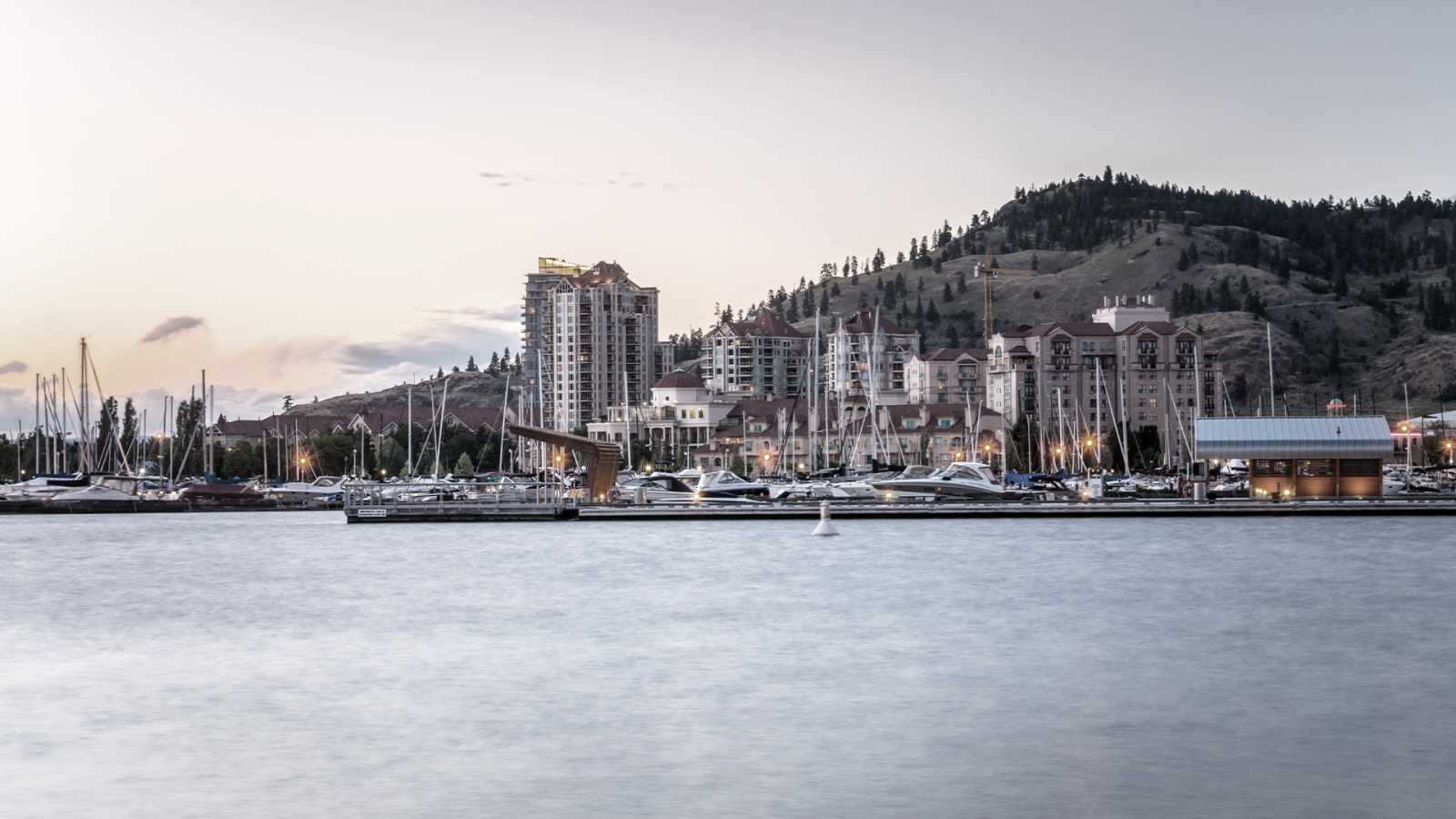 Kelowna is not only a great place to live, but also a great place to invest. It is rapidly growing beyond a long-weekend destination into a metropolitan center with sustainable population growth. Its thriving market fundamentals are presenting great opportunity for investors and developers alike. On top of this, Kelowna is a tourist destination that is rich in natural beauty and leisurely activities for the whole family. 
A CITY ON THE RISE 
In a recent study by Resonance Consultancy on the Best Cities in Canada, Kelowna was awarded number two of the top-ranking small cities in the nation. This distinction was awarded after an analysis of 32 factors ranging from culinary experiences to flight connection options to Instagram mentions. Beyond the exciting designation of second-best small city in Canada, the study also gave Kelowna the number two spots for the Self-Employed and for Shopping. As the third largest urban centre in British Columbia behind Vancouver and Victoria, Kelowna is the fastest growing metropolitan city in all of Canada according to Statistics Canada. In 2021, the city's population grew 222,162, an increase of 14% from 2016's numbers. Not only growing, but young: census data shows a whopping 65.6% of the population is between the ages of 15 and 64. When we look at downtown Kelowna, we find that approximately 44% of residents own and 56% rent. Those two facts support a case for investment purchasing and are a couple of the reasons we are seeing more small build, "investor friendly" homes come to the market in the core as of late. 
GROWTH LEADS TO OPPORTUNITY 
Within their study results, Resonance Consultancy noted that the City of Kelowna has established that nearly 4,000 residential units are either under construction or in the permitting process in the downtown core alone. 650 of these units can be directly attributed to the upcoming three-tower development by Orchard Park Properties, which will redefine Kelowna's skyline as the tallest tower in the interior of British Columbia at 442 feet. Despite this influx, proposals for more high-density builds continue to come in as the need for supply persists and grows. Those who have been priced out of Greater Vancouver and Greater Victoria are arriving in Kelowna with the hopes of finding a more attainable home; and, as suggested, Kelowna is prime for remote workers and the self-employed. The addition of a new downtown campus of the University of British Columbia, Okanagan is also massively driving development in the area. That new project, being built at 500 Doyle Avenue, will bring 40,000 square metres of much-needed medical clinic and research space. It will also bring an influx of students in need of housing nearby.  
Huge new landscape additions, such as the new UBCO campus, speak to the ever-increasing need for development and for affordable housing options to serve those who choose to leave the Lower Mainland and Capital Region. The need for homes will continue to grow as we witness these shifts in the market deepen. Population growth, national attention and solid market fundamentals make Kelowna a great place to invest. Investors and developers should look to Kelowna as a growing and sustainable investment opportunity area.  
NATURAL BEAUTY AND ACCESS TO LOCAL AMENITIES 
Kelowna is known for its accessibility to nature – nestled between by lakes, mountains, and acres of agricultural land. With over 40 wineries within a 30-minute drive, the region is indisputably the wine country of British Columbia. However, beyond wine, Kelowna is the hub of a constantly evolving agricultural industry. Residents travel through copious vineyards, orchards and farms moments from the lakeshore and minutes from the city. Lake Okanagan is positioned as the centre of the thriving metropolis, hosting more than 30 beaches accessible to those in the area. For those worried winter may hold less leisure, nearby mountains lie just outside of town. Big White, Apex Mountain, and Silver Star – all less than an hour from Kelowna – are testaments to the smart use of natural beauty throughout the Okanagan. Additionally, the options for food and entertainment almost match the options for outdoor activities. While long-standing favourites such as Old Vines at Quail's Gate Estate Winery continue to impress, new concepts are moving into town as well – a demonstration of development's commitment to the area. Kings Taps recently took over a massive waterfront space in the old Rose's Pub on Water Street, right next door to its corporate cousin Cactus Club. 
To learn more about Kelowna as an investment opportunity, contact the MLA Okanagan team today.