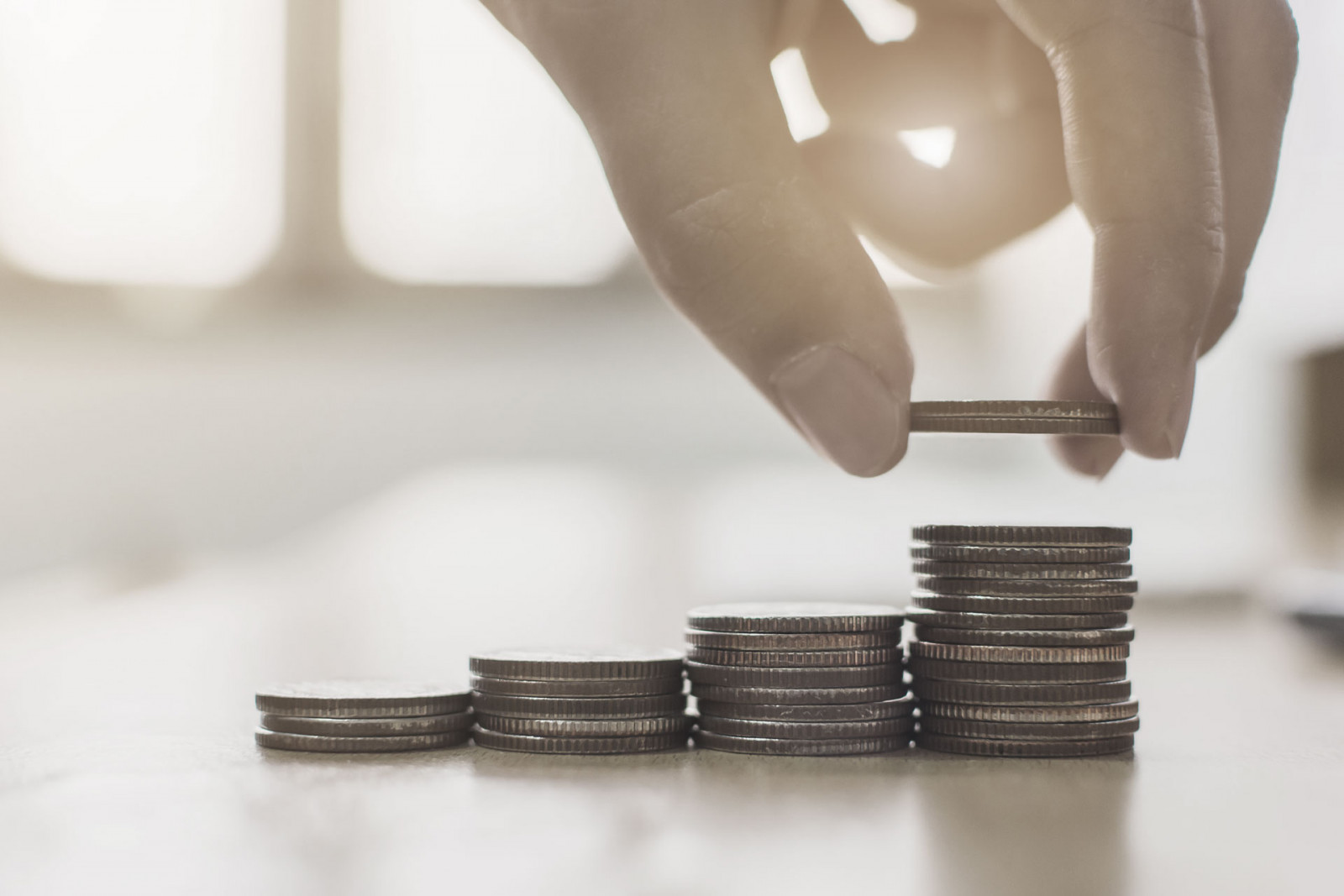 The Real Estate Intelligent interview series features BC's most prolific professionals shaping the local real estate industry.
An Interview with Doug Allan CPA, CA, VP Finance and Operations, Burrard Properties, Author and Founder, A Fighting Chance Finance
What would you have done with your first paycheque had you known then what you do now? While investing might not have crossed your mind in your youth, the mission of  A Fighting Chance Finance is to give everyone the financial knowledge they need before their first paycheque. The founder, Doug Allan, is a career finance professional whose deep integration into the financial world is set on closing the knowledge gap of Canada's youth financial literacy and education. We caught up with Allan to learn more about his new book and to gain some valuable insights into the current state of commercial real estate finance in Vancouver.
DOUG, TELL ME ABOUT YOUR PROFESSIONAL EXPERIENCE IN FINANCE.
I graduated from McGill University In 2008. My first job as a staff accountant at Ernst & Young (EY) started In September 2008. The Dow Jones went into free-fall shortly after that. What a great time to be the low rung on the totem pole! I spent the next eight years of my career rising in the ranks at EY. Public practice accounting is a phenomenal place to be paid to learn. Over eight years, I probably got 20 years of experience in technical, financial concepts, leading teams, accomplishing project objectives, and growing a business portfolio through relationships. In the summer before I was due to be promoted to Senior Manager, the rank just below partner, I got a phone call asking that I take a leap of faith and exit my partner track. 
That phone call was from Christian Chan, the CEO of Burrard Properties, where I am currently serving as Vice President, Finance and operations. Christian and I were serving on a not-for-profit art gallery board together at the time. I was the treasurer, of course. The gallery, now named the Polygon Gallery, was undertaking an extensive project to finance and construct a new facility at the foot of Lonsdale. Christian and I had the pleasure of working together to make this bold vision a reality, which along with the rest of the board and management team, we achieved. When Christian called, Burrard was in the early phases of a 41-story condo project In Seattle. It was an opportunity for me to flex my finance muscles in a way I had never experienced, so I leaped. Almost five years later, I am still having the time of my life working with Christian to continue to grow Burrard.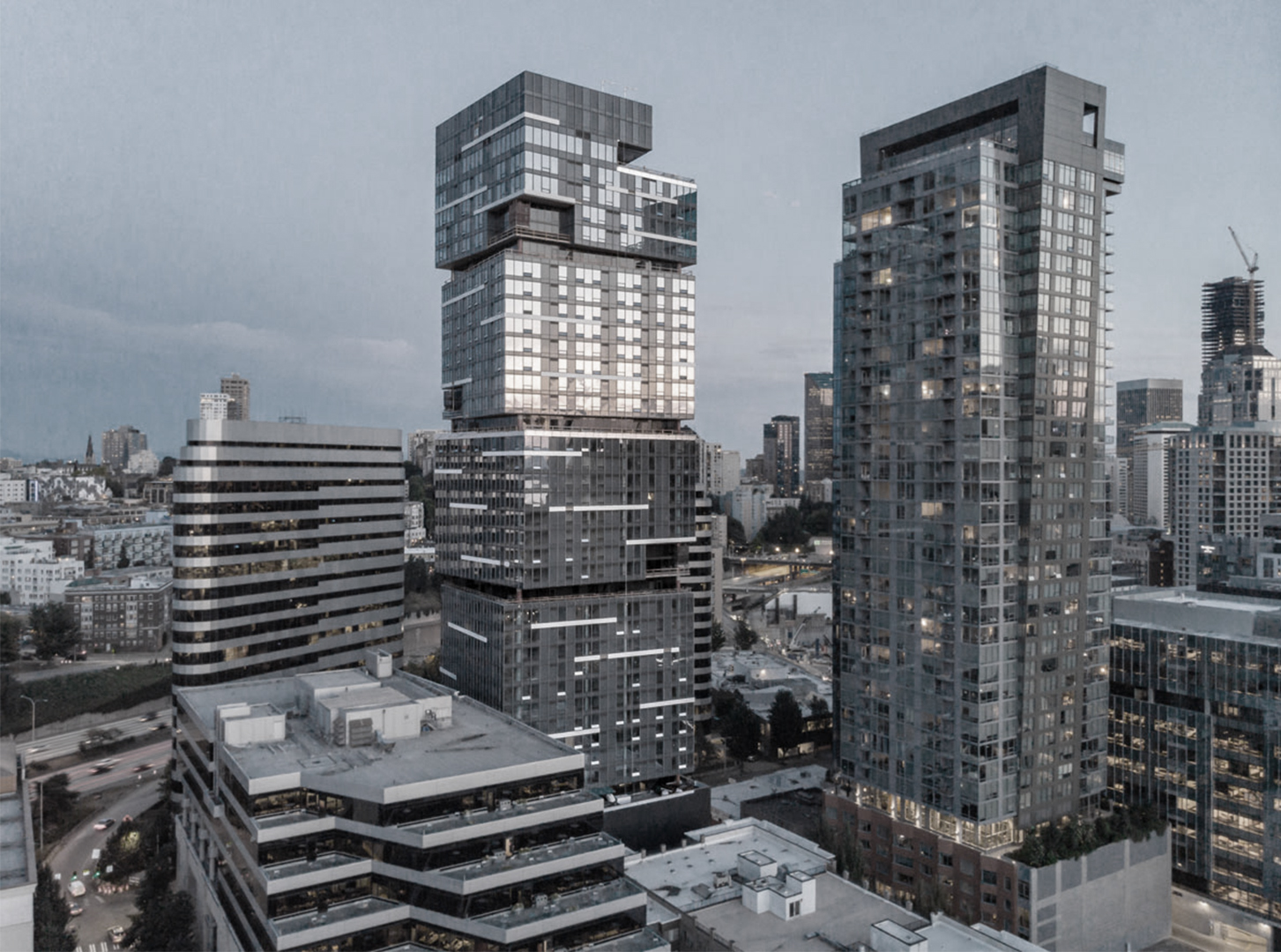 RECENTLY, YOU SELF-PUBLISHED A BOOK, A FIGHTING CHANCE FINANCE. TELL ME ABOUT THE BOOK AND WHAT YOU ARE TRYING TO ACHIEVE.
I termed out of my directorship at the Polygon Gallery In 2019. This gap in my schedule and a desire to boost Canada's financial literacy education were the ingredients leading towards writing a book. In the summer of 2020, a close friend of mine published a novel on Amazon KDP, a self-publishing platform I hadn't known to exist. Knowing I could self-publish a book got me thinking about how I could leverage the knowledge I have from my ten years as a CPA to share lessons that could improve people's quality of life. There is so much knowledge that I have picked up through my education and professional experience that I apply to my personal financial decisions. How one budgets for a business and monitors its balance sheet is different from how one manages their home budget and balance sheets. I didn't think it was fair that I had such an advantage in my personal financial decision-making knowledge over others who have the same financial decisions to make like me yet didn't receive the education. I am therefore endeavouring to close that gap of knowledge.
A Fighting Chance Finance, which is now available on Amazon, is the complete set of finance knowledge that I believe deserves inclusion in high school curriculums worldwide. Without it, students are not set up for financial success. As those of us in the finance world know, time can be both your greatest asset and your most significant liability. At a young age, time allows people to make modest contributions to their financial futures and harness the power of compound returns to grow their wealth over their careers. Compound returns are the 8th wonder of the world! The book gives young investors the tools they need to make sound financial decisions both in the present and for their futures and avoid financial traps and misconceptions about money existing in society today.
WHAT INSIGHTS COULD READERS GAIN ON REAL ESTATE FINANCING ADVICE FROM YOUR BOOK?
Real estate is an asset class not taught in undergraduate business school. It isn't necessarily a complicated asset to understand, yet it has a nuanced approach to investment that makes the asset class relatively "underleveraged" without exposure to young investors. The book Illustrates how real estate is an incredible wealth-building tool given its properties as a cash flowing, tax-advantaged and leveraged asset. 
The industry is beginning to evolve to allow non-accredited investors access to transactions previously reserved for institutional and high net worth investors through crowdfunding platforms like fundrise, but more can be done. More people need to diversify their wealth out of traditional asset classes like mutual funds into real estate.
In addition to discussing investment real estate, I also offer some insights in the book on a principal residence's financial realities, including ideas on how to best structure a mortgage on a home and ways to make your primary residence an income-producing asset in addition to a home.
The book is available on Amazon, Chapters, and other major retailers as a paperback or eBook. I hope it's a useful tool for your readers and their children.
FROM A FINANCE PERSPECTIVE, WHAT ARE SOME OF THE CHALLENGES DEVELOPERS FACE IN THE LOCAL REAL ESTATE INDUSTRY'S CURRENT CLIMATE?
We are certainly operating in uncharted waters from a macroeconomic perspective. Unprecedented government stimulus and liquidity, along with low-interest rates, mean that capital cost has never been lower and drives up prices across multiple real estate asset classes. At the same time, lenders are aware of the uncertainties facing commercial real estate owners as the world waits to go back to work in densely populated downtown cores. Owners with substantial cash-flowing properties have an Incredible opportunity to refinance assets at historically low-interest rates. In contrast, owners who own properties that do not have solid fundamentals will struggle to find debt financing without considerable covenant requirements. 
From a local perspective in Vancouver, I think one of the challenges facing real estate investors is the high cost of land in relation to Vancouver's economic fundamentals. Compared to other markets south of the border, or even other Canadian cities, Vancouver's land costs are astronomical. We don't have the same corporate headquarters and high paying job population as cities like Toronto, Seattle, or San Francisco, yet our real estate is still some of the most expensive. High land costs mean lower yields on commercial real estate and more risk to new development. So I worry that capital will eventually decide to invest elsewhere to a significant degree. 
Indeed, Amazon establishing a significant presence in downtown Vancouver will be a material assist on this front.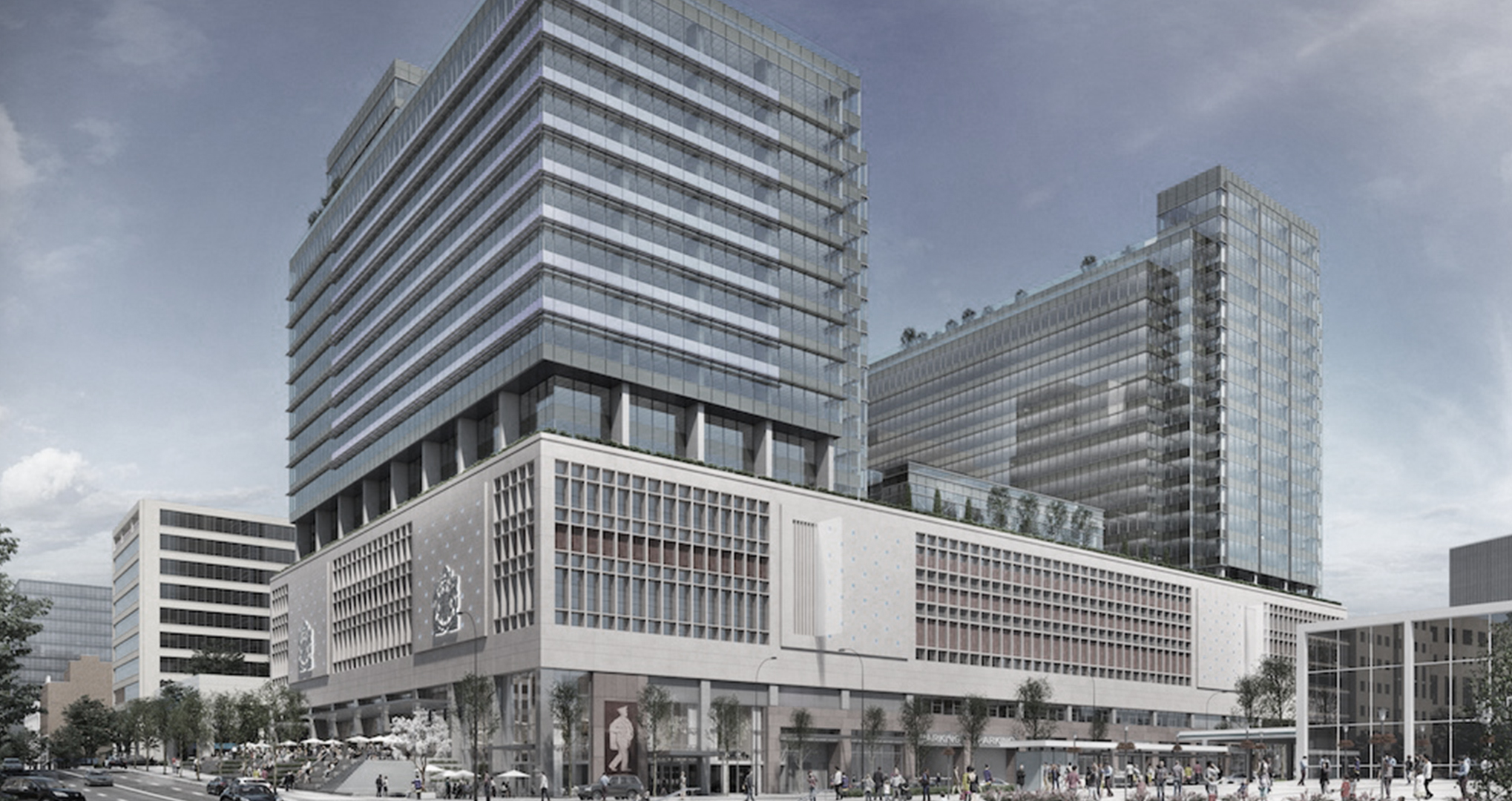 WHAT ARE SOME OF THE OPPORTUNITIES YOU FORESEE FOR LOCAL DEVELOPERS OVER THE NEXT FEW YEARS? 
From a financial perspective, capital costs will remain low for a few years; the Bank of Canada has signalled this to be the case until at least 2023. This means that the investing public can access financing to afford more property than they would have before Covid-19. Simultaneously, developers and investors can access funding at a low cost to make projects financially feasible. As the pandemic eases and immigration again ramps up, demand should return significantly within certain asset classes, namely multi-family. This, combined with the fallout from decreased construction starts during the pandemic, should result in healthy price strength over the coming years. 
Vancouver will always be a desirable place to live and work just due to its lifestyle and amenity offerings. Combine with that Vancouver's constrained supply of land, and I think investing in Vancouver land will always be a winning decision over long periods.
WHAT ARE SOME TRENDS YOU SEE HAPPENING HERE LOCALLY THAT PEOPLE LOOKING TO PURCHASE A HOME WITHIN THE NEXT COUPLE OF YEARS SHOULD TAKE ADVANTAGE OF OR PROCEED WITH CAUTION?
I hate to keep coming back to interest rates, but I think mortgage rates are the number one opportunity. To be able to get a five-year fixed-rate mortgage for less than 2% interest is incredible. The interest cost of the money is virtually equal to inflation's anti-accretive impact on the debt's principal. In essence, in real terms, mortgages today are free. On top of that, on a 25-year mortgage amortization, your first year's payments will result in principal payments being equal to or even more than interest, resulting in significant increases in your home equity - roughly 8% in year one. Structure your mortgage as a Home Equity Line of Credit such that you can tap into that equity as payments are made. It isn't challenging to find an investment that yields more than 2%, allowing you to earn a spread over the cost of borrowing on your home.
The CMHC has some concerning forecasts for real estate prices in Canada in the coming years. However, their forecasts to date during the pandemic have not come to fruition. The government programs during Covid have been a significant bolster to assist real estate values, but low-interest rates are mostly to blame for the price appreciation we have seen. Moving forward, the most considerable uncertainty to me would be how the economy responds when the government programs expire and we see the true impact on consumer spending and real estate after Covid. Hopefully, interest rates remaining low will continue to allow prices to remain stable despite some sectors seeing challenging business environments.
WHAT'S NEXT FOR YOU?
Burrard has a very exciting road map planned out, which I expect will keep me busy day-to-day. Christian has an inspiring view of the real estate world and how people will use real estate businesses not just today but years into the future. His vision for our company is incredibly exciting, and I can't wait to watch it unfold.
I am looking forward to working on outreach for A Fighting Chance and helping to spread financial literacy across the world. I am now working on digital means of disseminating knowledge with social media channels on Instagram, Facebook, Twitter, and Pinterest, along with my new website www.afightingchancefinance.com. I encourage those readers with people in their network who recently graduated high school to connect with me. I am always looking for new ideas and questions to blog about!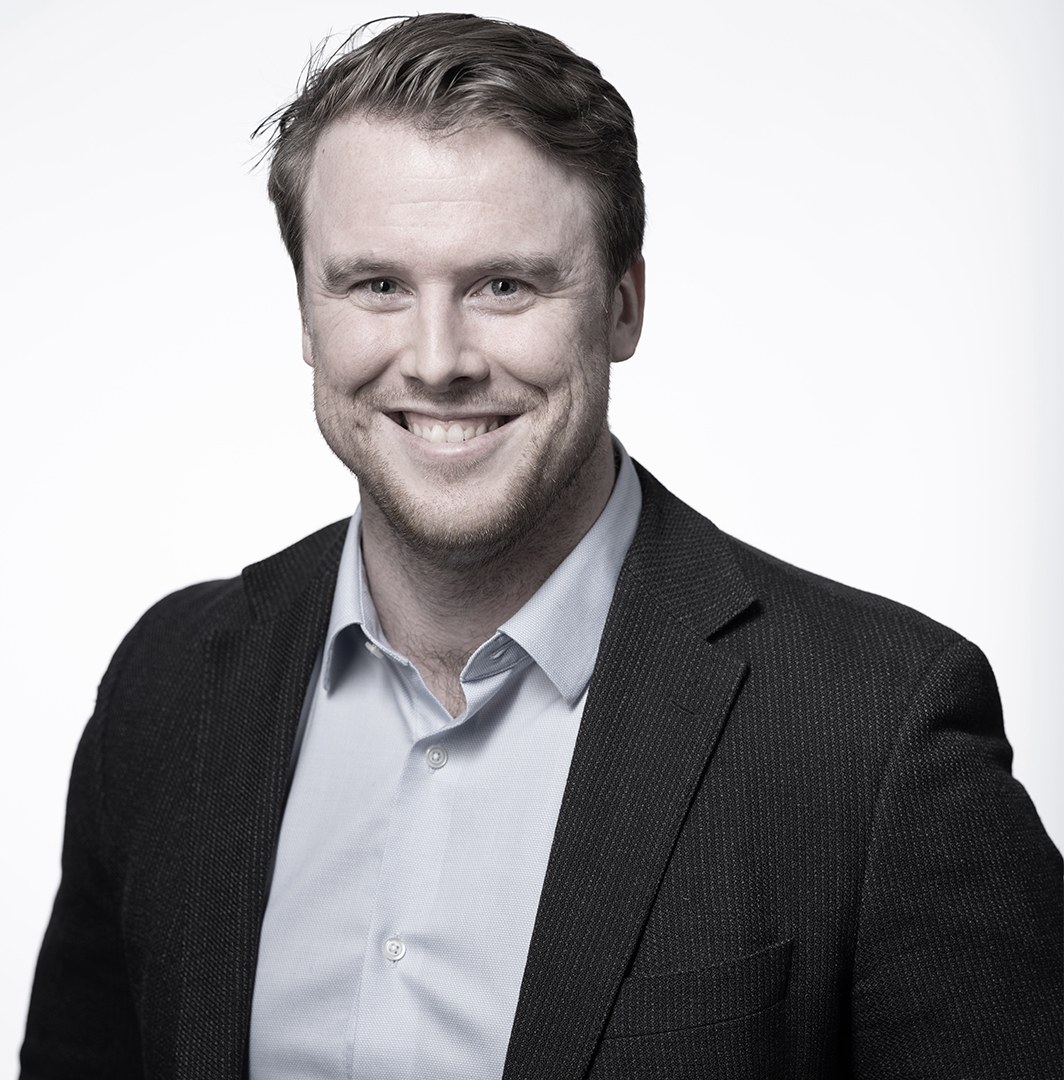 Category
Real Estate News
Recent Posts