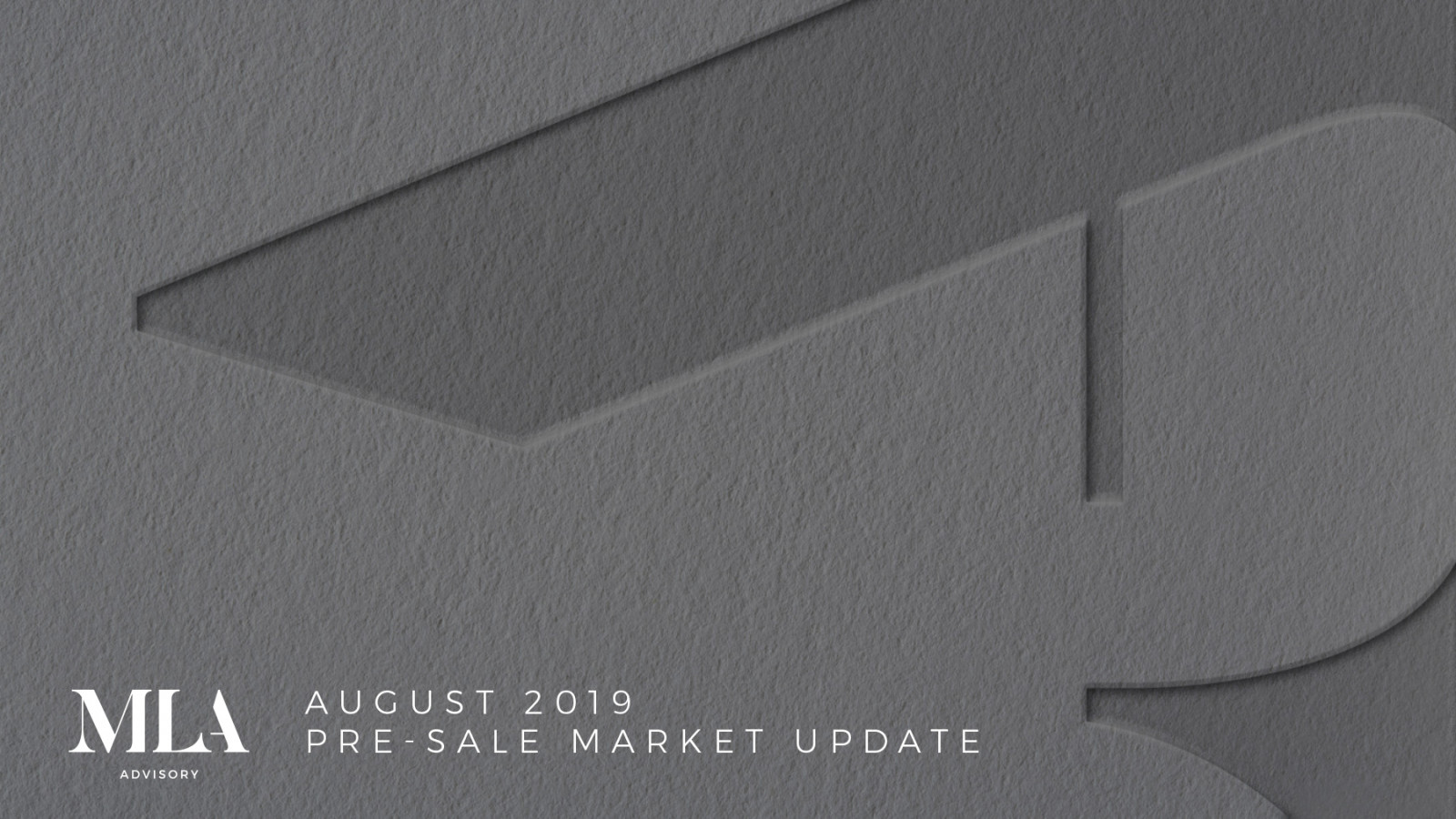 DOWNLOAD THE AUGUST 2019 PRE-SALE REPORT
"MLA Advisory is forcasting over 9,000 new multi-family homes to complete before years end. Although we have seen significant taxes introduced in our market and stricter mortgage regulations not predicted at time of purchase, almost all of these homes were originally sold several years ago with 20 per cent deposits or higher. This needed new housing stock will undoubtedly spark some market activity at all levels. " Suzana Goncalves EVP, Sales and Marketing, Partner, MLA CANADA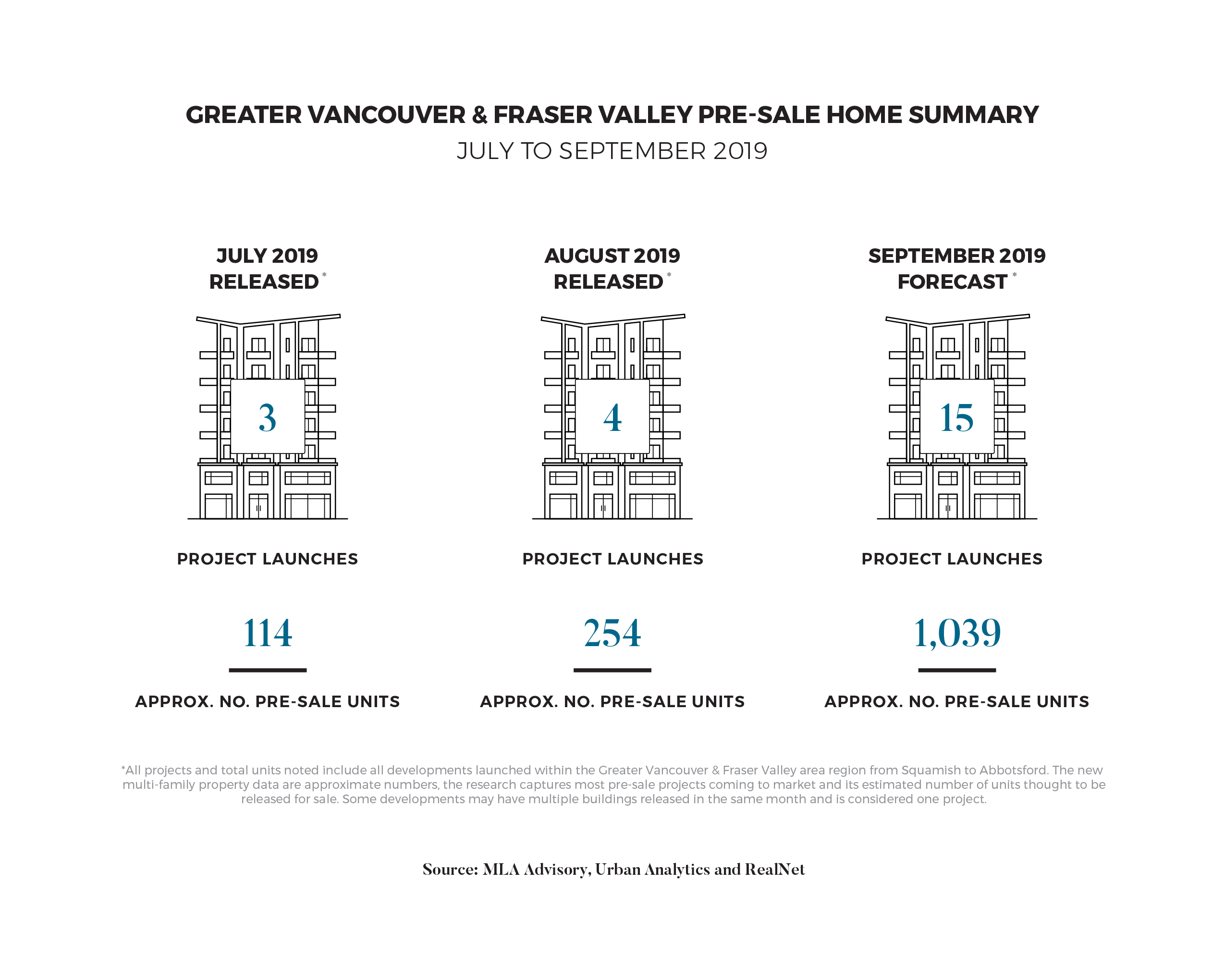 STEADY SALES CONTINUE THROUGH THE SUMMER OF 2019
August saw a similar amount of market activity compared to July, ringing in a sold rate of 40 per cent.  A number of projects opened their doors for private previews in hopes of generating strong interest for the coming fall market. As stated in previous reports, preview periods continue to be extended, making it difficult to predict sales launch dates, a trend we expect to continue. The majority of sales activity for August took place in SFU, where a concrete project sold approximately 50 per cent of its units after previewing to select buyers.
INCREASE IN COMPLETIONS EXPECTED TO TAKE PLACE IN Q3 AND Q4 OF 2019
Market activity peaked in the Lower Mainland in the early half of 2016. During this time, a number of residential developers pushed to get their projects open for sale in order to commence construction. These projects are now in the final phases of completing as home buyers eagerly wait to take possession. If construction schedules go according to plan, we will see over 9,000 new units complete before the end of the year. Our market typically sees approximately 2,000 to 3,000 pre-sale units complete per quarter. This could mean increased market activity in a number of ways: Detached home sales rising as new condominium owners sell their single family homes and move into their new units; increased amount of condominium inventory on the market as investors put their new apartments up for sale; or, an impact on vacancy rates as homes enter the rental market.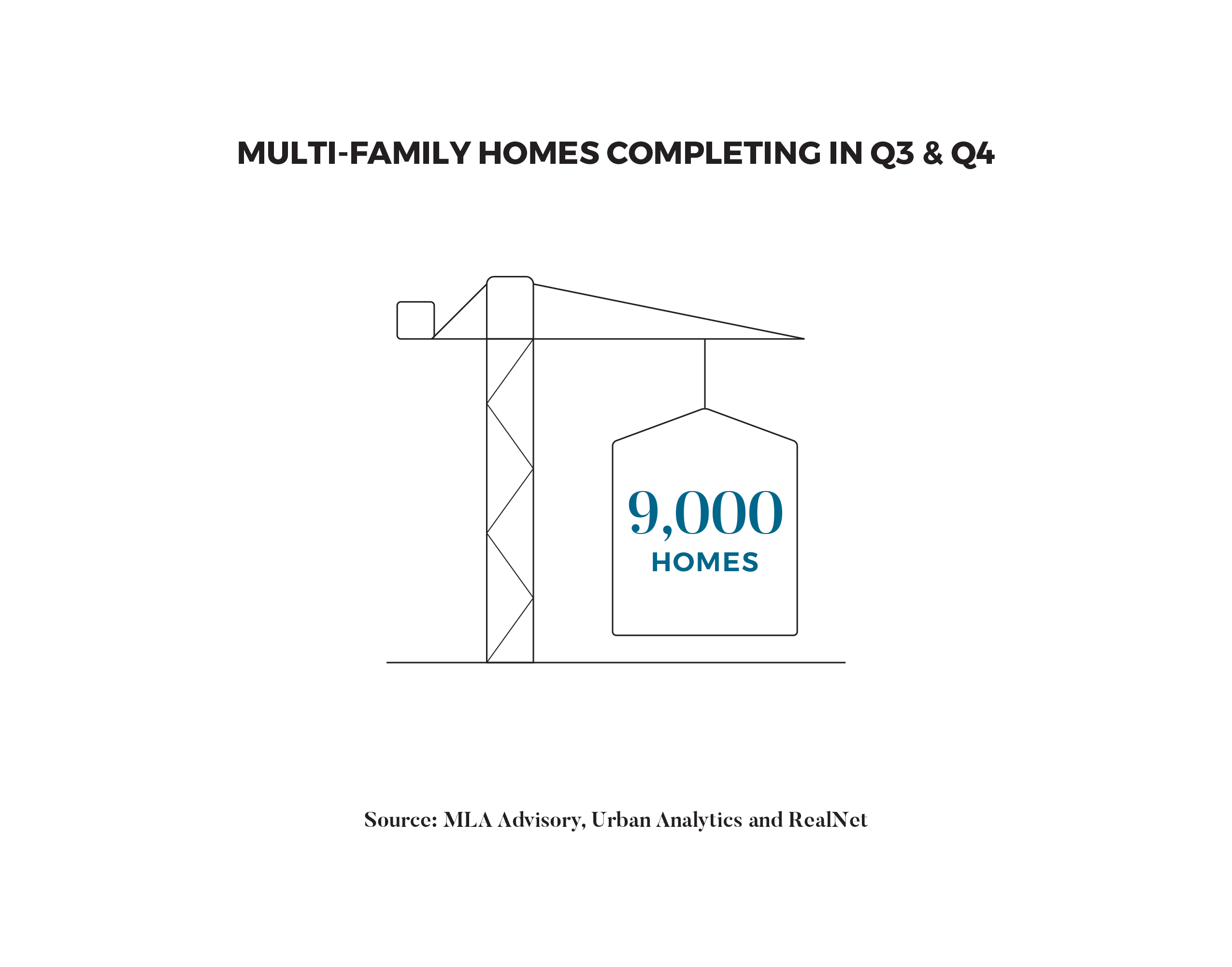 FIFTEEN PROJECT LAUNCHES ANTICIPATED FOR SEPTEMBER  
MLA Advisory is forecasting a total of fifteen pre-sale projects expected to launch in September, bringing a total of 1,040 homes to market. It is very possible that some of these projects may shift their releases if developers do not experience enough demand. In total, we are anticipating that 422 concrete homes, 433 woodframe homes and 184 townhome units could come to market. This is an increase of nearly 600 units compared to the number of pre-sale homes that came to market in September of 2018.