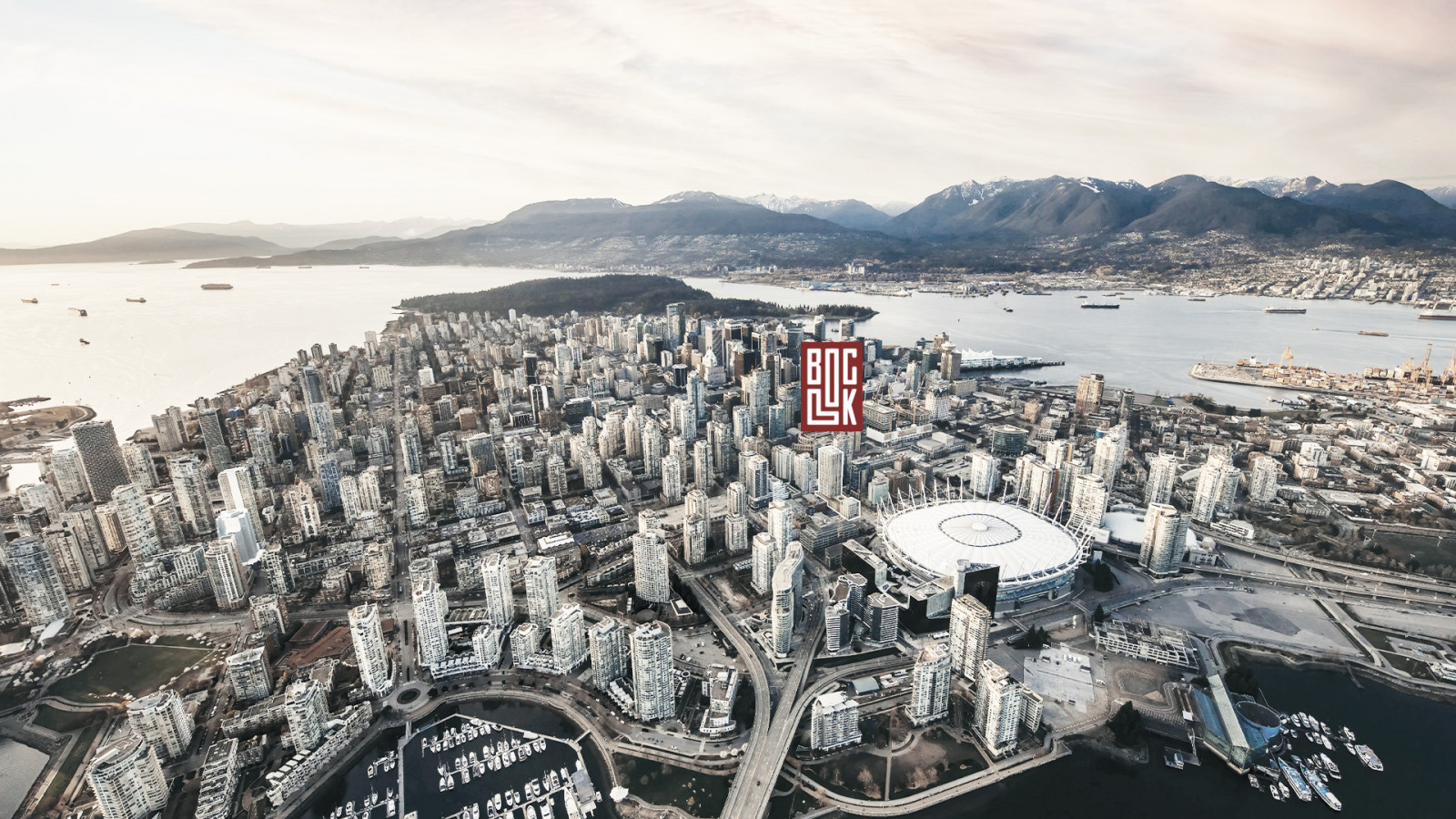 An Enduring Downtown Vancouver Living Experience
Downtown Vancouver living has and always will be blue-chip real estate. With incredible mountain views, access to wondrous nearby amenities, plentiful amounts of employment opportunities, fine dining, and public transit, it's no wonder that many local and international homebuyers seek this West Coast city. Amacon has been working with the city for several years to re-imagine the iconic corner of Robson and Cambie while retaining its heritage and character. Their upcoming development, Block, is set to bring an incredible opportunity for downtown living that lets residents see Vancouver from a whole range of new angles.  
"When purchasing quality real estate, long-term is always the name of the game. Downtown Vancouver in this context is blue-chip real estate. It is irreplicable. It is safe and secure long-term. And people from around the world are choosing Canada to be the number one place to invest or to live," Cameron McNeill, Executive Director, MLA Canada.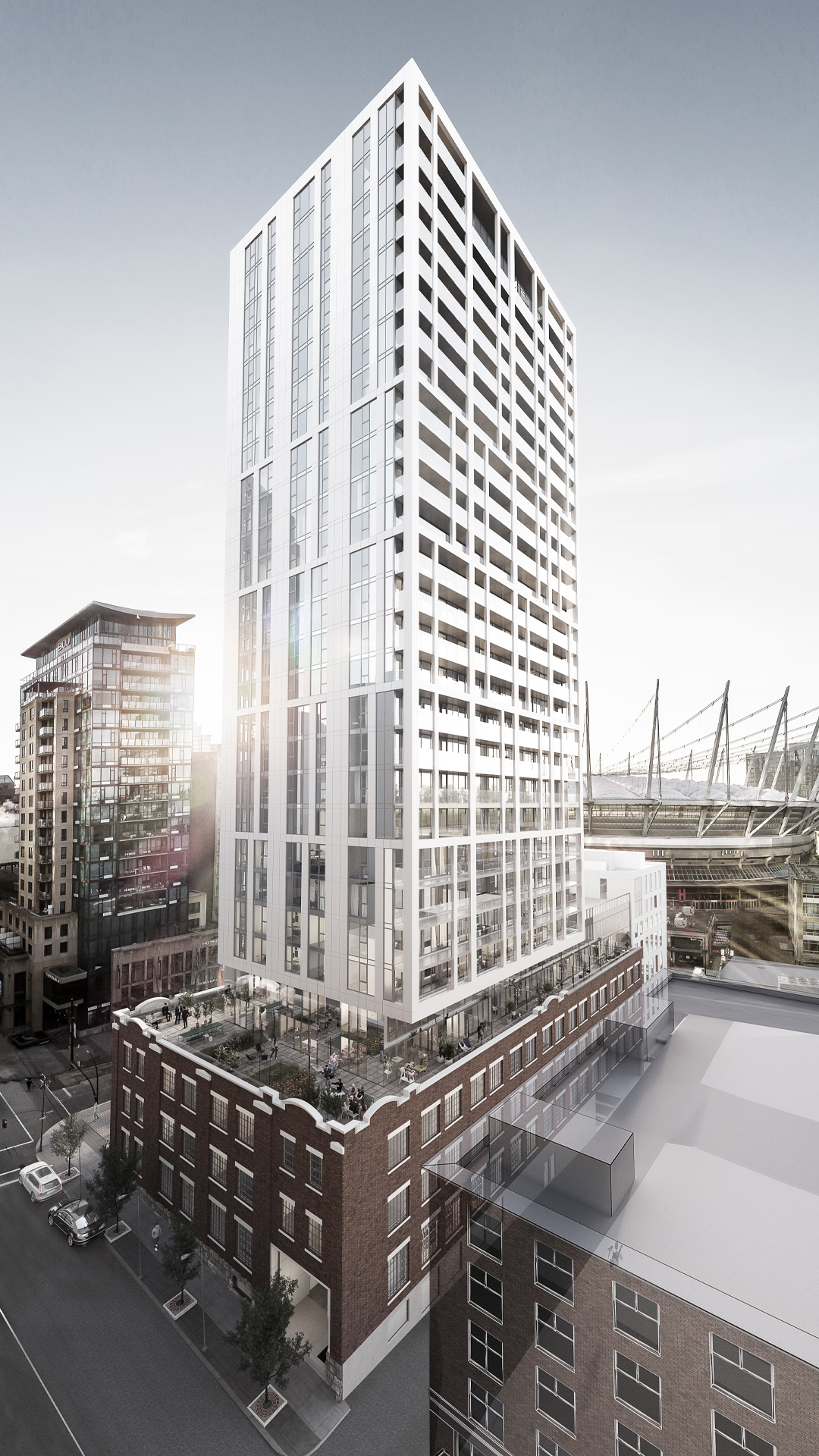 Block is a collection of hotel-inspired condominiums that boasts enduring style and is steps away from world-class dining, entertainment, and shopping in downtown Vancouver. Comprised of 187 homes over 30 floors, Block offers potential residents a choice of one, two, and three bedroom condos, each with a den. Located at 828 Cambie Street on the corner of Cambie and Robson, Block delivers a true sense of vibrant downtown living and showcases a chic, heritage façade. As renowned hotel and food and beverage experts, Amacon is also constructing a boutique hotel connected to Block, exhibiting an elegant, modern exterior finish beside Block's contrasting heritage front. 
Blending the Best of Old and New in a Prime Downtown Location 
Formerly the Modern Electric Building, Block boasts a historic brick exterior with a striking and sophisticated, modern interior. GBL Architects, a well-known, progressive Vancouver-based firm, intentionally crafted this juxtaposition of a design to stand out in the sea of upcoming incredible downtown architecture.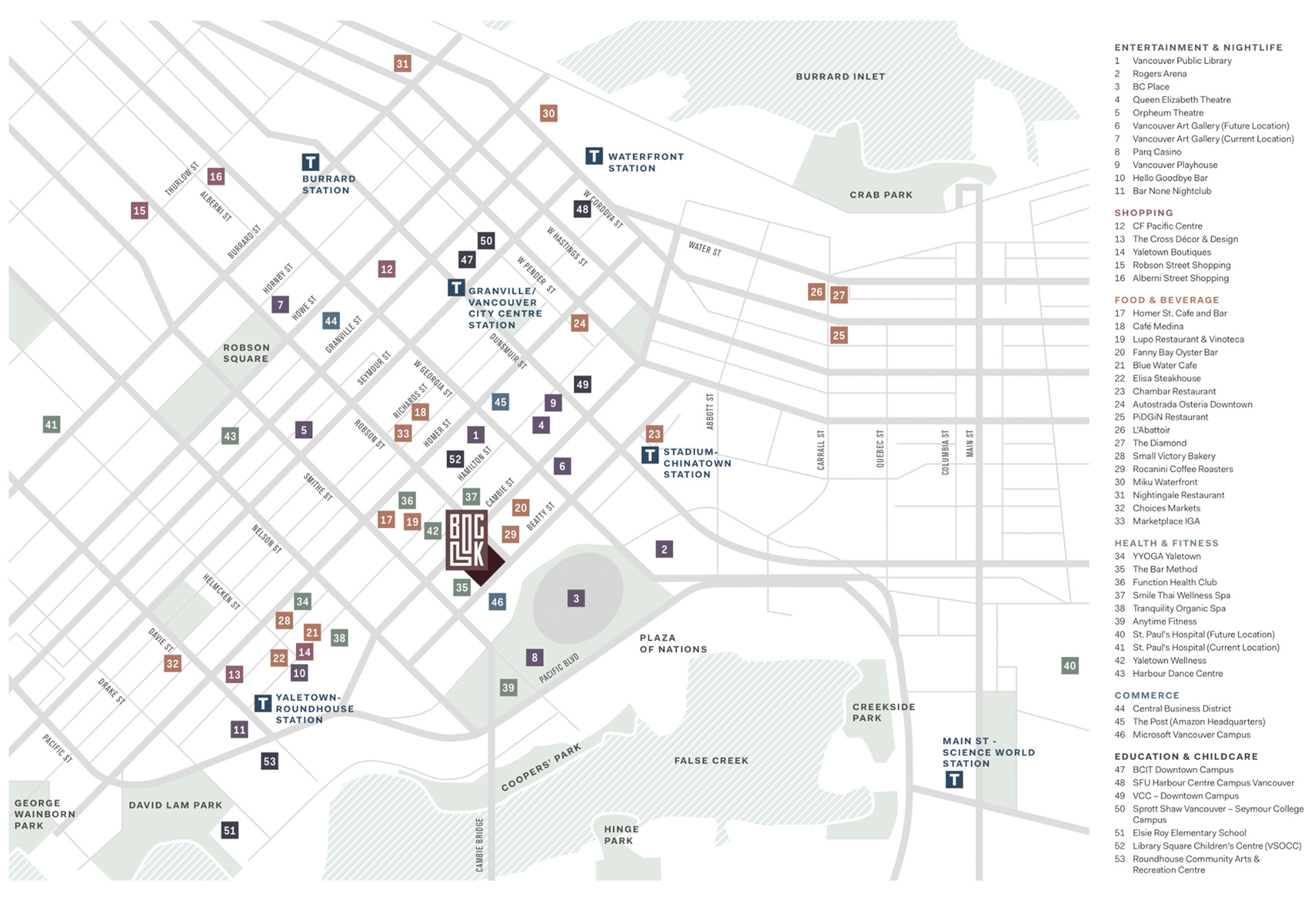 The corner of Robson and Cambie is an iconic, well sought-after downtown location that looks onto many landmarks, including BC Place and Science World to the east, and the Pacific Ocean and Northshore mountains to the west and north. Residents can take advantage of Vancouver's best entertainment, arts, and culture, and explore a wide range of boutiques, art galleries, award-winning restaurants, and sports and concert venues all within a short walking distance.  
"I always say, when you live downtown Vancouver, you're always 10 blocks away from everything. But what's special about Block, is its location means it's only 3 blocks away from everything, and that makes a significant difference," states McNeill.  
With West Georgia street one block over, residents can easily travel in and out of the downtown core by vehicle or bicycle. Access to the SkyTrain is especially convenient, with Stadium Chinatown Station only a 7-minute walk away. Stanley Park is a popular destination for seawall walks, biking, and park picnics - all of which are within walking distance from Block, or accessed using Vancouver's abundance of bike lanes.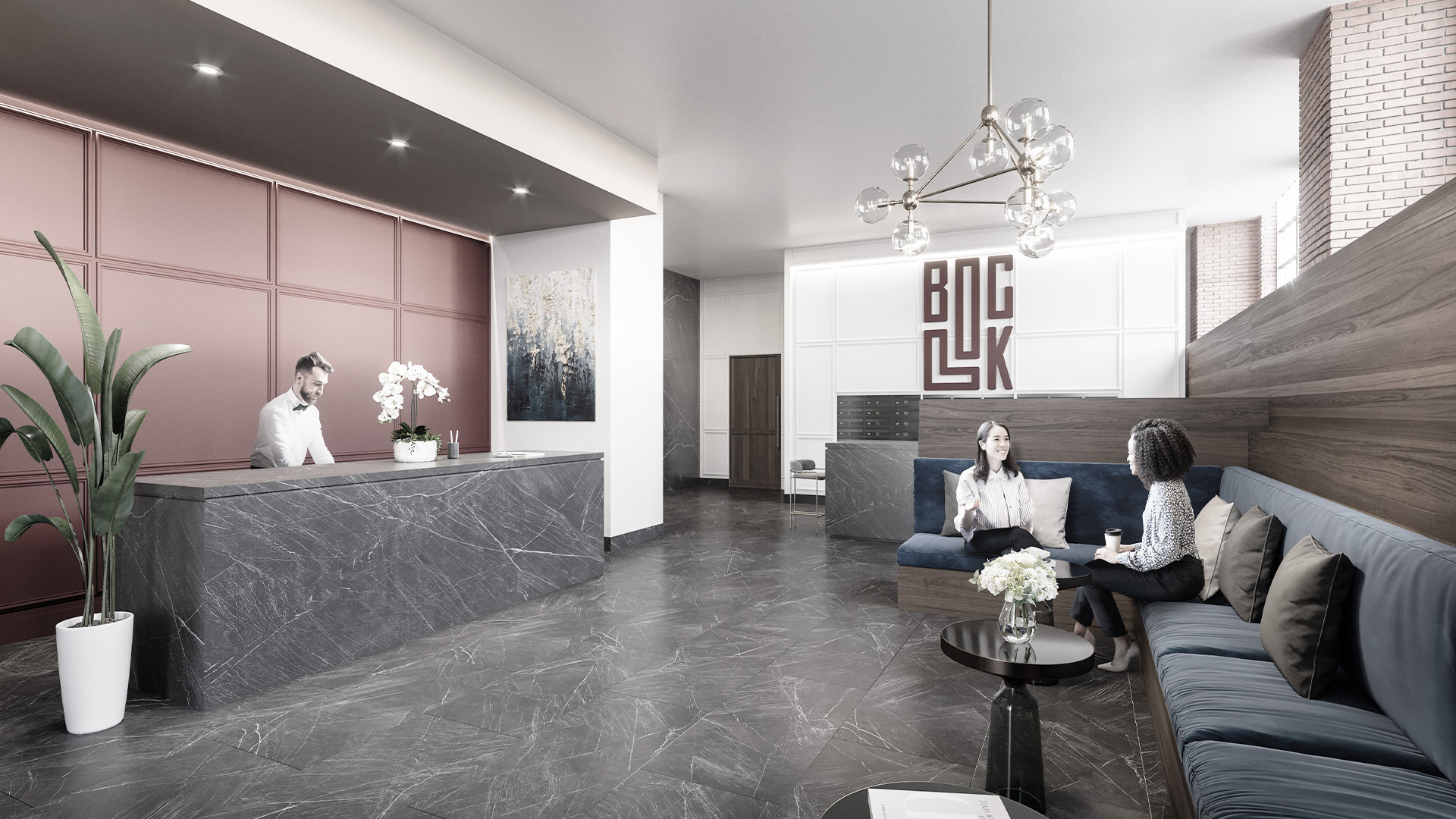 Hotel-Calibre Living 
Living at Block feels like the quality and luxury that you experience in a hotel, including a remarkable lobby design with concierge service and a mailroom. Residents can take time out or host their next cocktail party in the social lounge, complete with comfortable seating, a full kitchen, and a patio and balcony with city views. Block's on-site fitness centre is exclusive to residents, delivering the perfect place to destress close to home, located on the ground floor.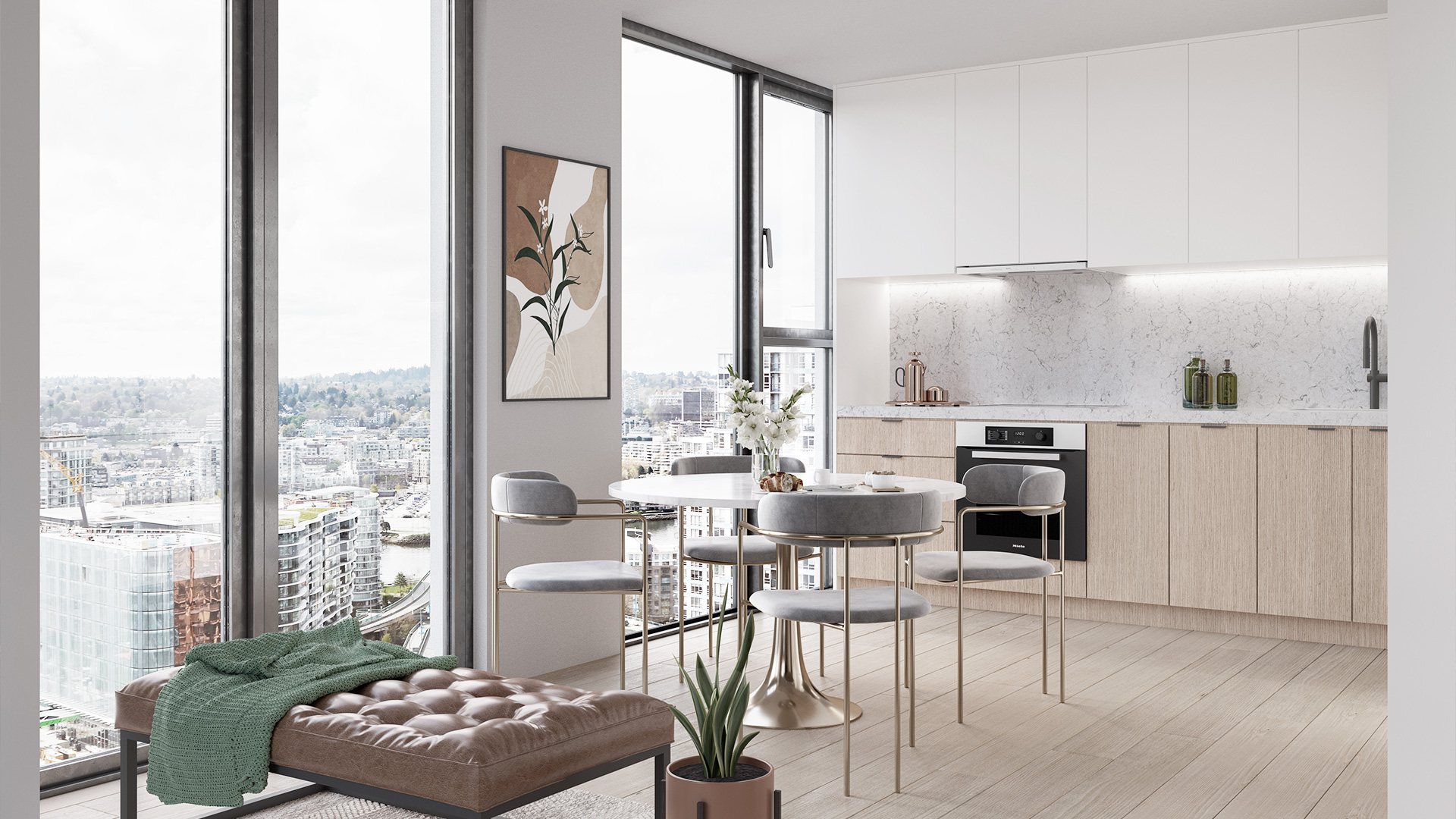 Chic Home Design 
Amacon and MLA Canada were determined to deliver the ultimate blend of attractiveness and practicality to each home design at Block. With chic colour palettes, brushed oak engineered hardwood floors, and practical storage designs, the carefully considered homes at Block deliver an elevated finish and maximum usability for each resident. Interior Designers, CHIL Interior Design, stopped at nothing to ensure each home feels comfortable, elegant, and of the best quality in both practicality and design.  
A choice of two sophisticated colour schemes, tastefully named "Robson" as the light scheme or "Cambie" as the dark, can be made to ensure residents feel as relaxed as possible in their tailored home environment. The built-in master bedroom closets are designed to maximize residents' storage space, with closet organizers and shelving included. Sleek roller shades can be found on each home's expansive windows, providing elegant downtown privacy. A laundry closet is included in each home at Block, equipped with a front-load LG washer and dryer, intelligently designed to conserve energy consumption. Heat and air cooling are also a feature at Block, both of which are included in the maintenance fees.  And let's not forget the balconies in each home that provide residents with stunning views.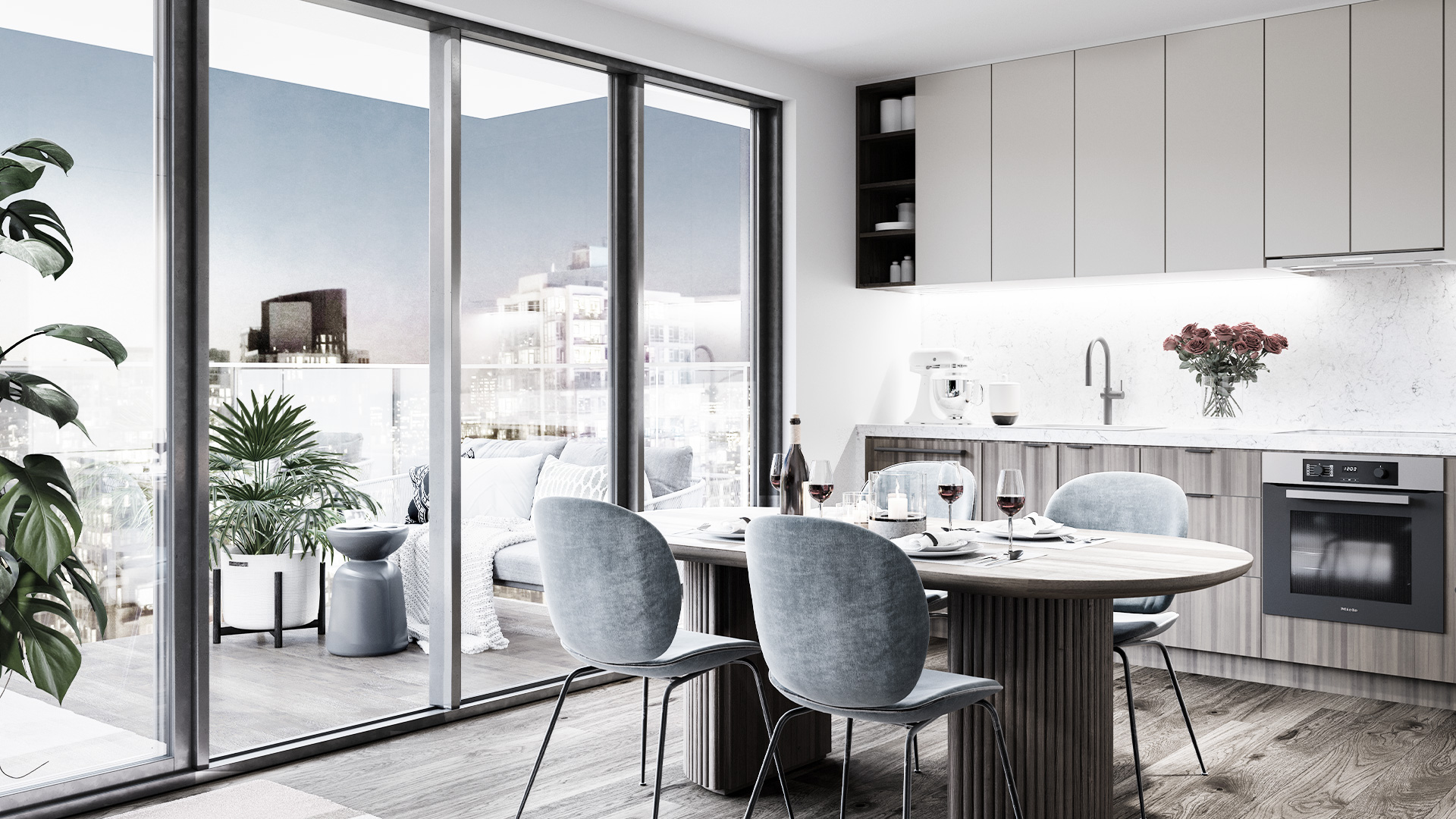 Cook, Eat, Drink, and Welcome Loved Ones at Block 
The kitchen design at Block offers an exquisite opportunity for cooking and entertaining. Sleek Fulgor Milano and Miele appliance packages are included in every kitchen design with black stainless-steel accents that elevate its entire look and feel, along with eye-catching two-tone cabinetry. Cleaning up has been made easy, using the undermount sink with black pull-down, dual-spray faucet, and an integrated Fulgor Milano dishwasher. Residents can enjoy cooking on their Miele cooktop and oven, and store food in their integrated Fulgor Milano Energy Star refrigerator with a comfortably sized bottom drawer freezer.  
Your Personal Place of Wellness 
Just like the tranquillity found in a spa-inspired hotel bathroom design, Block brings the same experience inside your home. With brushed nickel Kohler accessories and polished porcelain tile surrounding the bath and shower, residents can embrace the luxurious comfort that their bathroom brings. A deep, soaker-style bathtub and a chic Kohler showerhead with 48-nozzle spray face mean bath time just got even better at Block. And with highly efficient Kohler toilets and built-in Katalyst air-induction technology, each bathroom brings elevated privacy and luxury to one commodious space.  
With anticipated completion in 2024, many homebuyers and investors are already expressing great interest in this upcoming development by Amacon. As Vancouver anticipates an influx of employment opportunities, including Amazon's new headquarters expecting to offer 5,000 new jobs to the downtown core, along with immense immigration expected over the next few years, Block will bring luxurious, hotel-inspired living to the table of new homes in Vancouver.  
Block is now open for previews. You can book your own private appointment to visit the Presentation Centre, featuring a scale model and two full display homes, located on 1035 Seymour Street. To stay updated on what's to come for Block, register online now, or to book your private appointment, reach out to the sales team directly at info@blockresidences.com or call +236.471.4834.