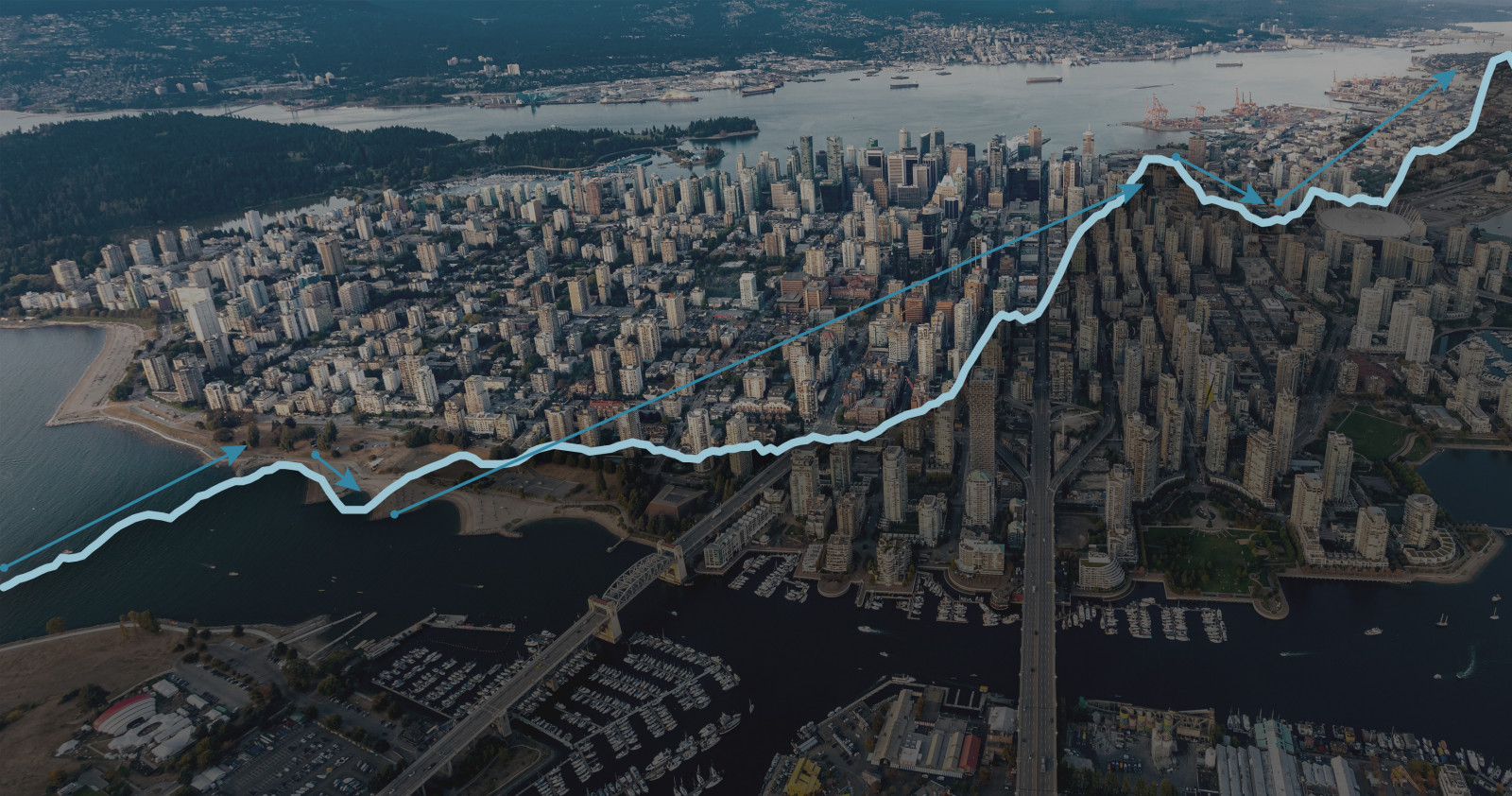 Facing economic uncertainty isn't a new occurrence for the Canadian real estate market, and the most recent economic headwinds have shifted the market away from the white-hot activity that has characterized the past two years.  
This has left many Buyers' asking themselves, "Have I missed my chance?" and "Should I wait for prices to drop more before buying?" Fortunately, the Vancouver Real Estate Market is one of the most uniquely positioned markets in the world, possessing extremely strong fundamentals that should give Buyers entering the market – even an uncertain one – great confidence. 
REASONS TO CONSIDER REAL ESTATE 
Real Estate has also traditionally been regarded as among the least volatile and most stable of assets over time, especially during times of economic uncertainty.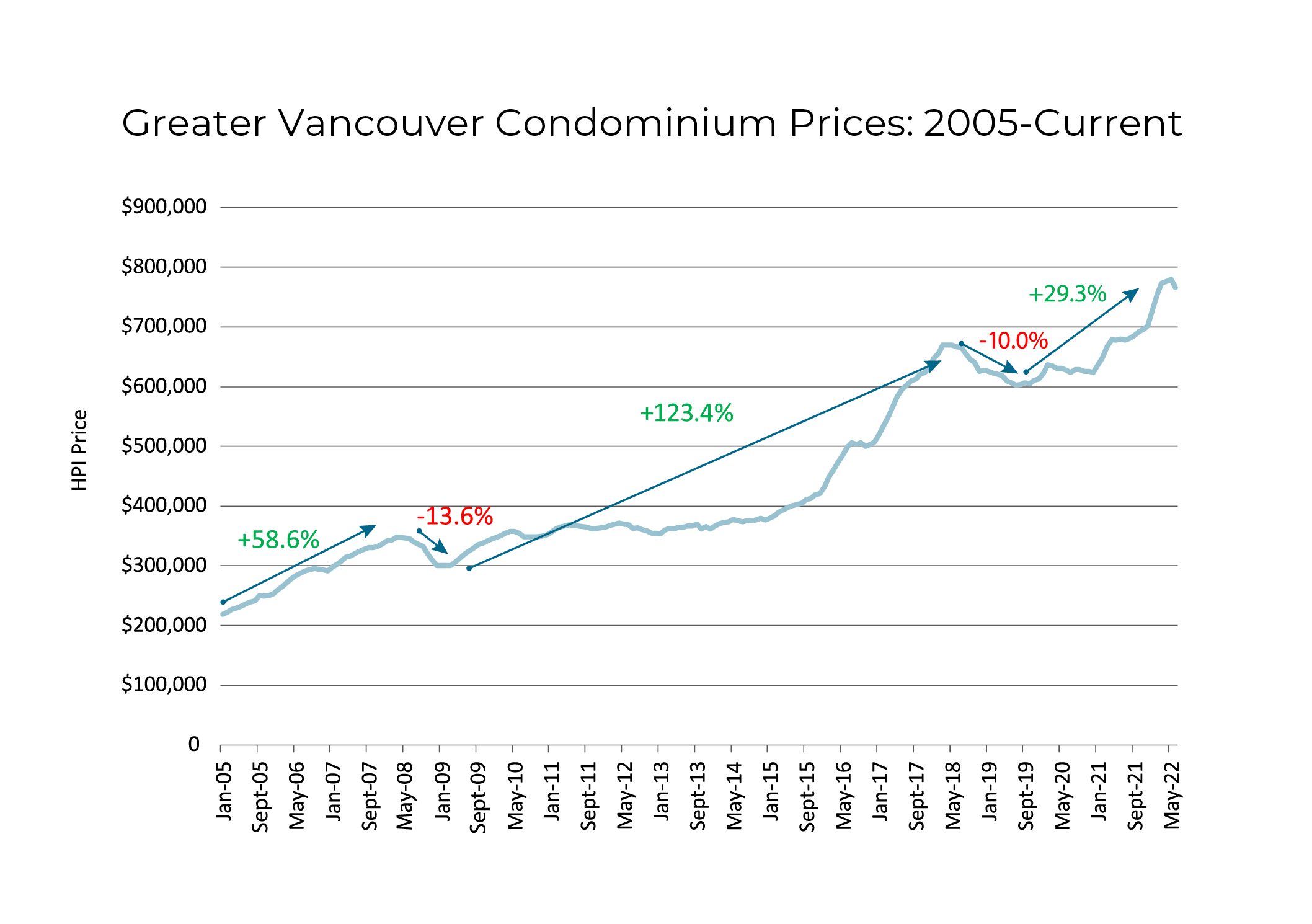 When we consider the Home Price Index (HPI) for condominiums in the Greater Vancouver from 2005 to present, we can see that over the course of 20 years, we have seen only one instance of two consecutive years of price declines. All other downturns have lasted less than one year. Moreover, prices dipped only 10% before being followed by double digit appreciation the next year. Even during the worst housing crisis in modern history, the 2008 crash, prices declined by 13.6% for one short year before recovering by a staggering 123.4% appreciation in subsequent years. What this tells us is that historically, the Canadian housing market is robust and follows a pattern of price appreciation post downturns brought on by larger market forces.  
Presale homes in particular have captured the attention of investors, as the presale timeline of 1 to 3 years before completion allows Buyers to begin building equity immediately, with the opportunity to lock in lower mortgage rates when they are expected to fall in the future. Construction costs have also increased 15% last year, equating to $112,4000 on a $750,000 home – a cost that will be avoided by presale purchases locking in today's prices.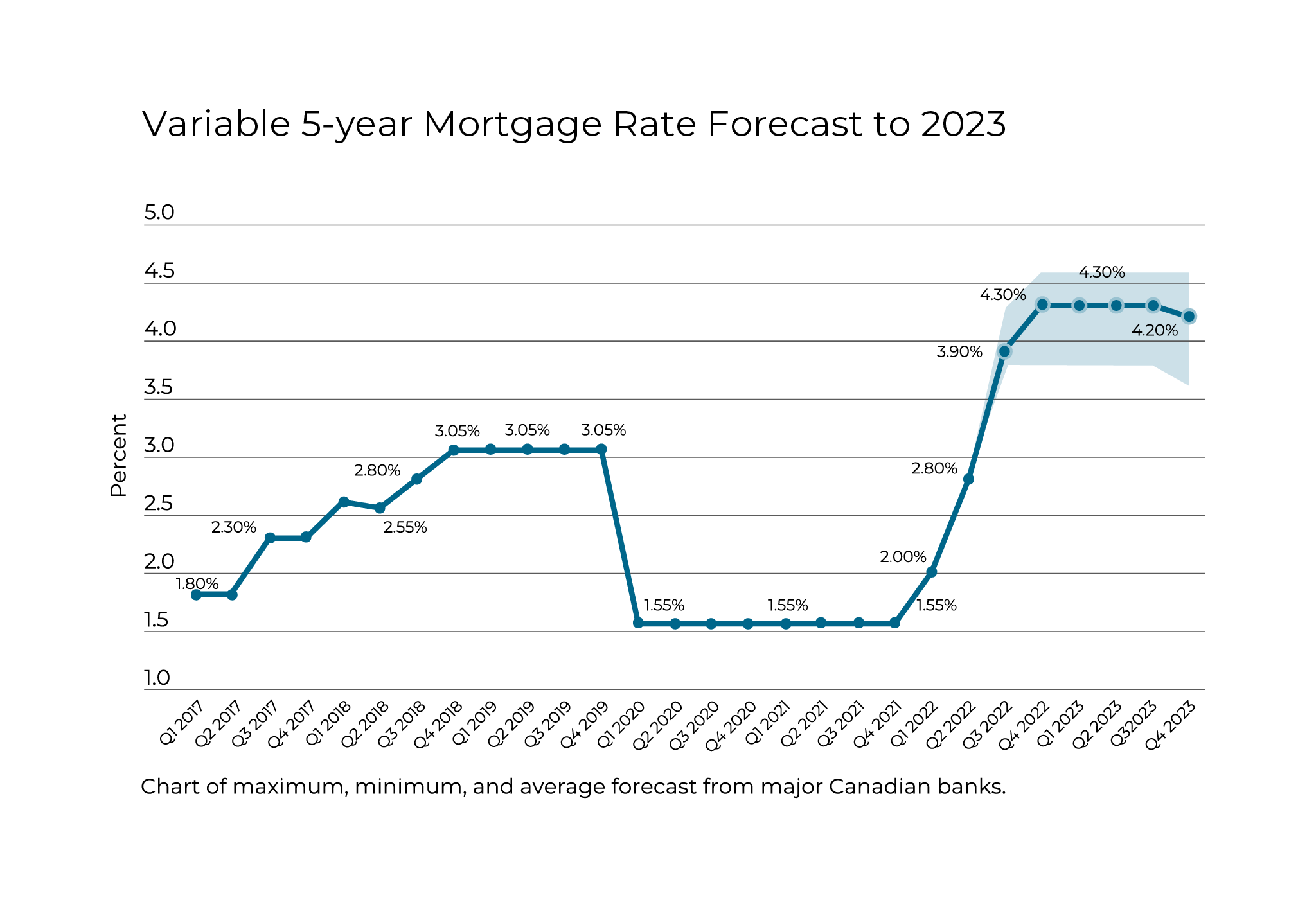 While Real Estate is regarded as a stable investment, this is especially true in times of economic uncertainty, where demand for Real Estate typically increases as people look for tangible investments.   
There are several reasons why this is the case, with one factor in particular that is currently on everyone's mind: inflation. Since the beginning of the year, the impact of inflation have been clear, from rising interest rates to the cost of fuel and consumer goods.  
But in times of high inflation, buyers flock to acquire Real Estate assets. This is because inflation treats debt the same as cash – by purchasing Real Estate, investors allow inflation to "eat away" at their debt rather than their savings. In this way, Real Estate becomes a hedge against rising inflation and an attractive option in today's market.  
REASONS TO BE CONFIDENT IN VANCOUVER 
Aside from the Real Estate market specifically, there are many reasons for confidence in our local market. A healthy market with strong fundamentals will dip less severely and recover more quickly from a downturn. And as one of the most desirable places to live, Vancouver has some of the strongest fundamentals of any market.  
One key indicator of the health of a market is the percentage of mortgages in default. A healthy mortgage outlook means that Canadians will be better able to weather any economic headwinds that may come. Historically, Canadians have had extremely good debt management, with B.C. holding the second lowest rate of mortgage default at just 0.2%. in the entire country. In addition, Canada has some of strongest laws regarding stress tests mortgage approvals that helps assure more qualified and stable buyers. In comparison, at its worst in 2012, a country with less robust mortgage laws such as the U.S. saw mortgages defaults reach over 10%, while in Canada this number remained under 1% over the same period.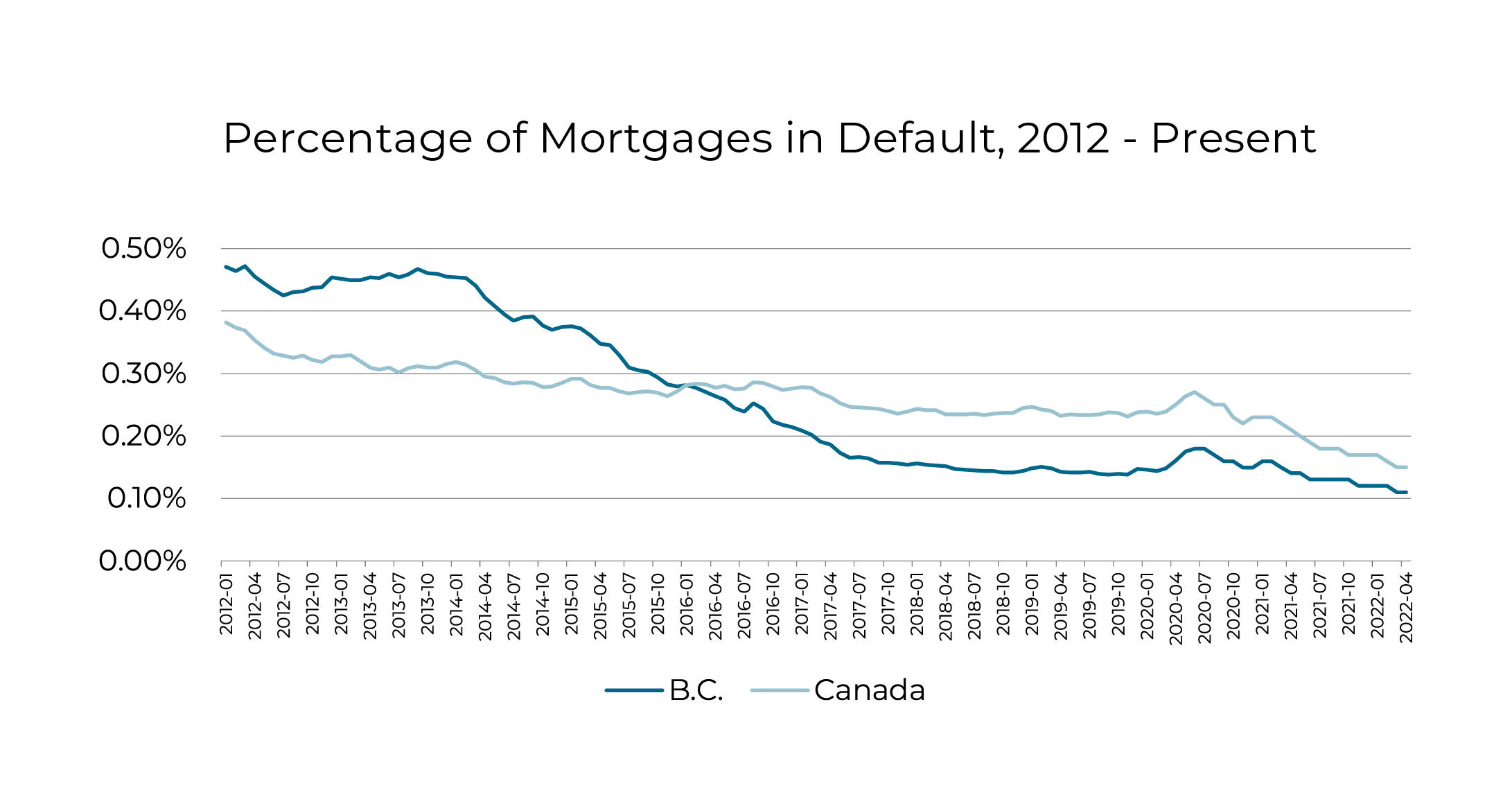 British Columbia has also had a decades-long history of under-supplied housing, and this imbalance has steadily increased over the years. In 2021 alone, BC welcomed more than 100,000 new residents – the most it has seen in over 60 years. According to the Canada Mortgage and Housing Corporation (CMHC), BC will need to double its expected pace of building to meet the expected demand for housing. As one of the fastest growing markets in the country, and with high immigration rates and strong retention, Vancouver will be faced with supply challenges for many years. This is ideal for Buyers who can acquire Real Estate today as they will enjoy the upward price pressures will result from these supply-demand metrics. 
Furthermore, the unemployment rate in Canada is at record lows due to a robust recovery from COVID-19. Workers can negotiate better wages and more comprehensive benefits packages. This bodes well for the overall health of our economy, as well as the Real Estate market. Strong employment numbers improve the purchasing power of typical buyers and increase the pool of high-earning professionals who purchase within the market.