THE REAL ESTATE INTELLIGENT INTERVIEW SERIES FEATURES BC'S MOST PROLIFIC PROFESSIONALS SHAPING THE LOCAL REAL ESTATE INDUSTRY.
AN INTERVIEW WITH AMIT THALE, DIRECTOR, AEON GROUP
Amit is a pioneer in the luxury furniture and premium natural stone industries, executing creative expression and functionality in every collection he pushes into the world. Aeon Group is extremely active with some of the largest residential and commercial projects within the Lower Mainland, delivering the highest standards of care at every angle. With business prospering in New York, London, and Vancouver, he steers Poliform and Aeon Group as leading players in the international furniture scene while providing supreme quality kitchen and bathroom solutions tailored to the latest design trends.
Ryan Lalonde, President of MLA Canada, catches up with Thale in this 4 part feature to learn more about his passion for home design, his experience working with some of the most sought-after developments in the downtown core, and how Poliform and Aeon Group are evolving their luxury home solutions to cater to the way we now live and work.
PART 4 OF 4: ECONOMIC SUPPLY CONCERNS
There have been significant challenges across many supply chains in recent months. With an increased cost in materials, including lumber, steel, and concrete, the strain has been felt in many industries. Thale shares what it has meant for kitchens and bathrooms for new homes in terms of their supply availability as well as pricing.
Amit, what have the supply concerns been for kitchens and bathrooms in terms of pricing?
As far as pricing for our partners, there absolutely have been issues with supply chains. However, it's the freight costs that have been through the roof.
Do you expect there to be continued escalation on the pricing of materials for the foreseeable future? Or do you think we are nearing the end, where we will begin to see pricing on those specific parts of the home come down?
From a developer's perspective, I feel with the economies of scale the price per square foot will lower. With these upcoming master-planned communities, we have never seen numbers quite like what we are seeing.
So as projects begin to scale, alongside your companies continuing to scale as well, this will give you greater reach and therefore pass more discounts on to development partners that will find it's way into the homebuyer's pockets.
 
LIGHTNING ROUND QUESTIONS
What is one thing that you can expect when you walk into Poliform?
An enhanced sense of a complete lifestyle.
What single trend is going to change in 2022?
The use of modular systems, almost like lego pieces.
What is one piece of home furniture that a homebuyer must absolutely check out when they're in your store?
I would say our mad queen chair.
How are you working differently today compared to how you were working 18 months ago?
A lot of Zoom presentations. I miss that human connection and can't wait to travel again.
If there's one thing that a development partner might share about you after they've worked with Aeon, what might that be?
Excellence.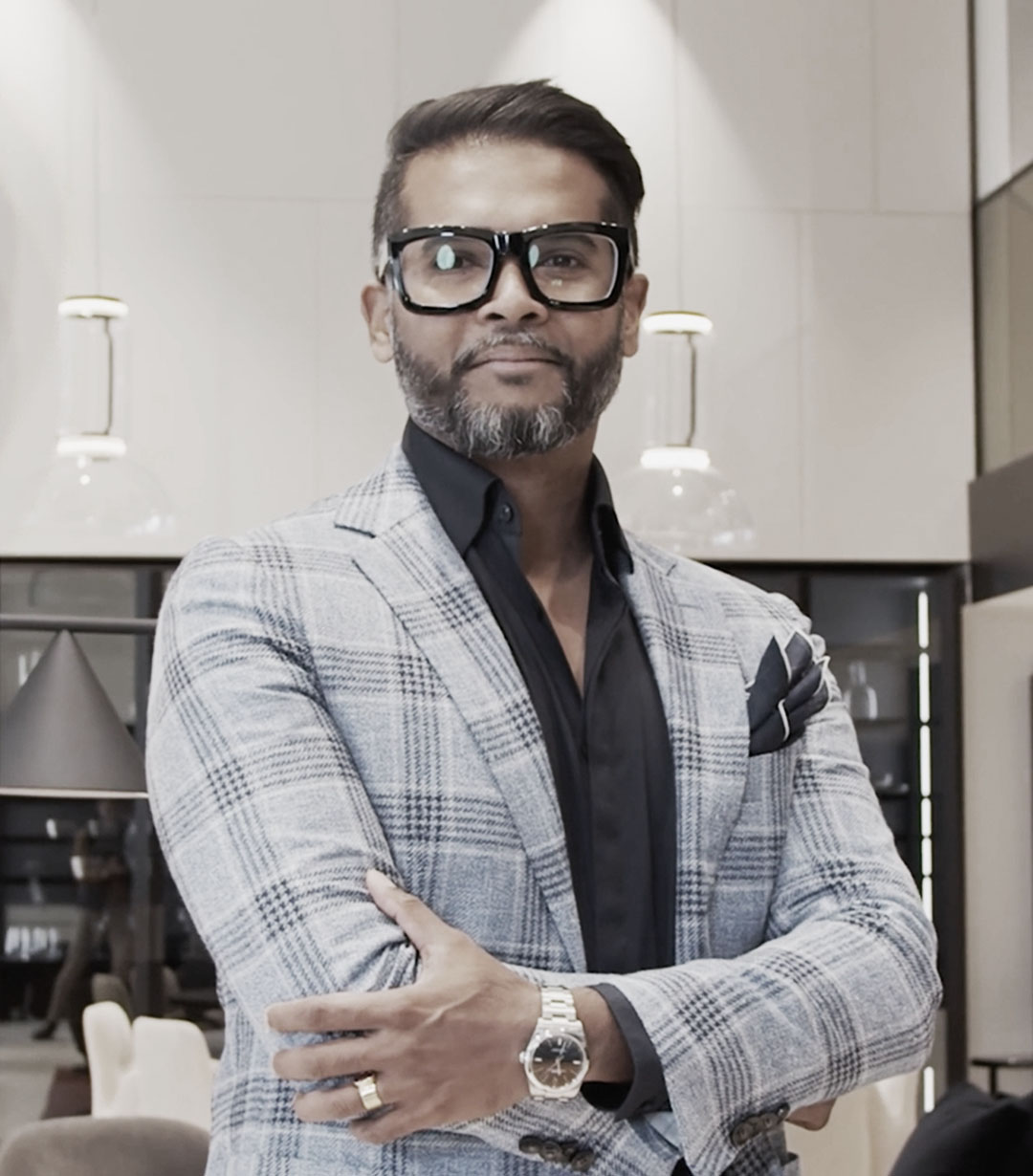 Visit Aeon Stone and Poliform Vancouver for more information.
THIS EPISODE IS NOW AVAILABLE IN AUDIO
Listen on your favourite audio streaming platform: Apple, Spotify, Amazon Music, iHeart Radio
Category
Real Estate News
Recent Posts