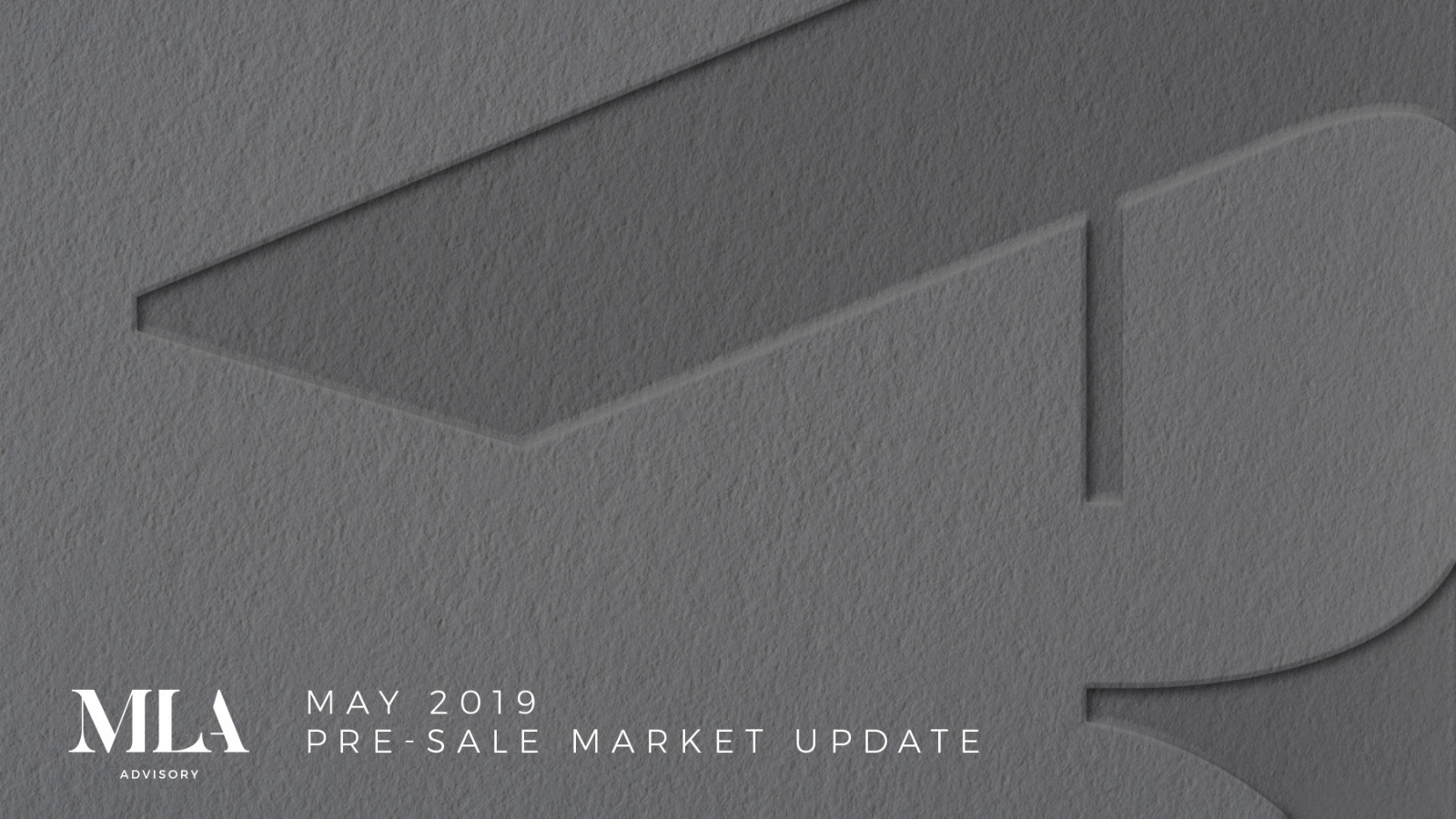 Download MLA Advisory's May Pre-Sale Report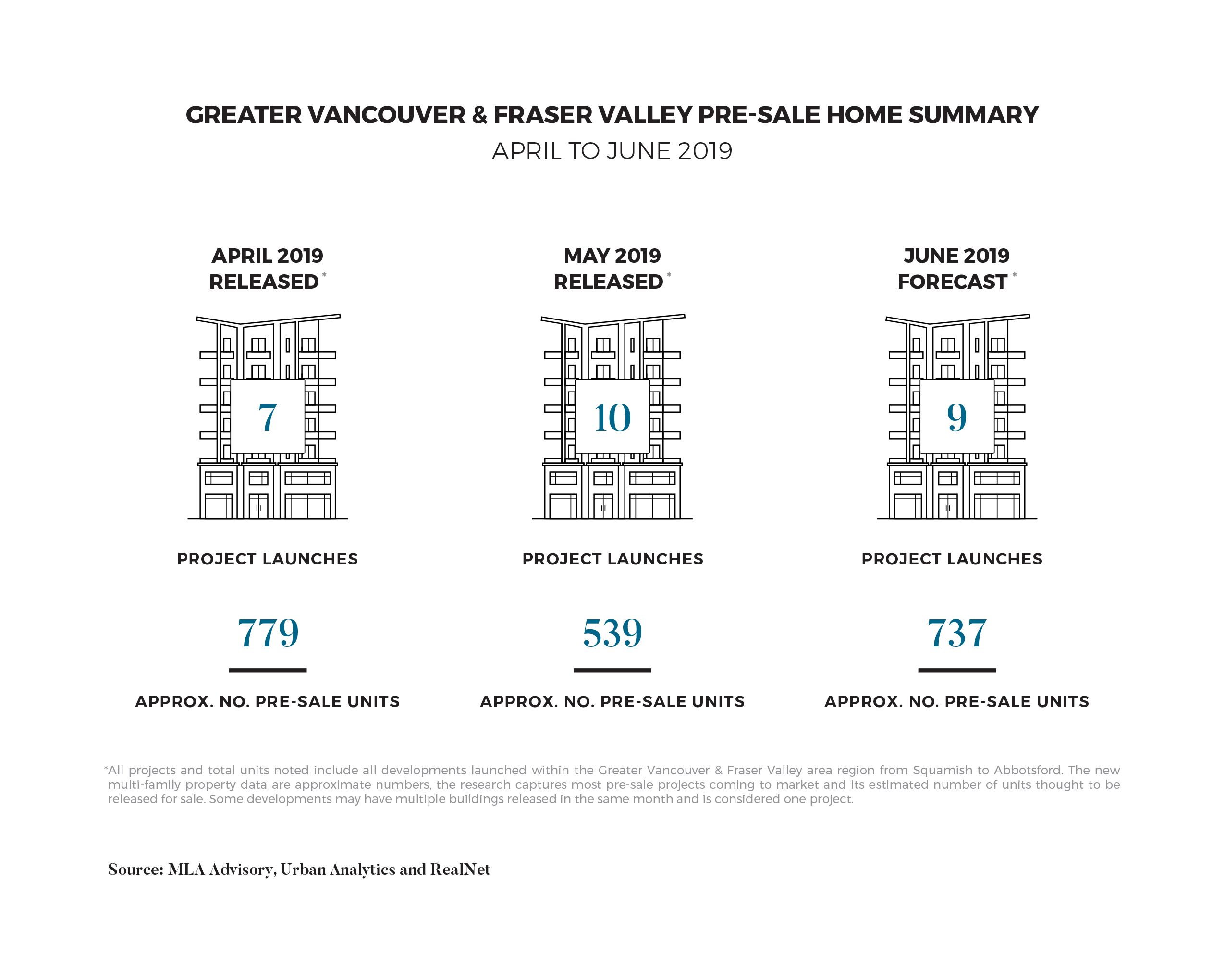 "It is becoming increasingly common for developers to hold longer preview periods and postpone writing contracts until public interest in the project is more certain. Developments offering unique product offerings and carefully curated purchaser incentives that truly reflect their buyers are seeing greater sales activity and foot traffic. Avocado toast took over the airways and continues to show success with copycats now looking to get more creative and follow suit." 
FRASER VALLEY CONTINUES TO STIMULATE MAY'S MARKET
May saw a greater number of pre-sale project launches in comparison to April 2019. Developments holding preview periods in the previous month extended their launch timelines to May to generate more interest from prospective purchasers. To date, approximately 22 per cent of the units released within the 10 projects launched in May have been sold. The Fraser Valley continues to stimulate the market by introducing woodframe condominiums and townhomes, with Abbotsford seeing the strongest interest. Central Surrey continues to stay dominate in the Fraser Valley in 2019, having released over 1,140 pre-sale units to market.
STABILITY RETURNING TO DETACHED HOUSING MARKET
As we approach the end of the second quarter, the detached market is showing signs of overall price stability after adjusting downwards for a lengthy period. Despite the condominium market conveying stagnant price growth, detached homes are showing indications of price changes near zero. In the previous month, Greater Vancouver had an overall monthly benchmark price change of -0.8 per cent, with submarkets like New Westminster indicating a growth of 1.4 per cent and Burnaby East sharing a similar growth of 1.5 per cent. The Fraser Valley is showing signs of positive stability with an overall detached market price growth of 0.2 per cent.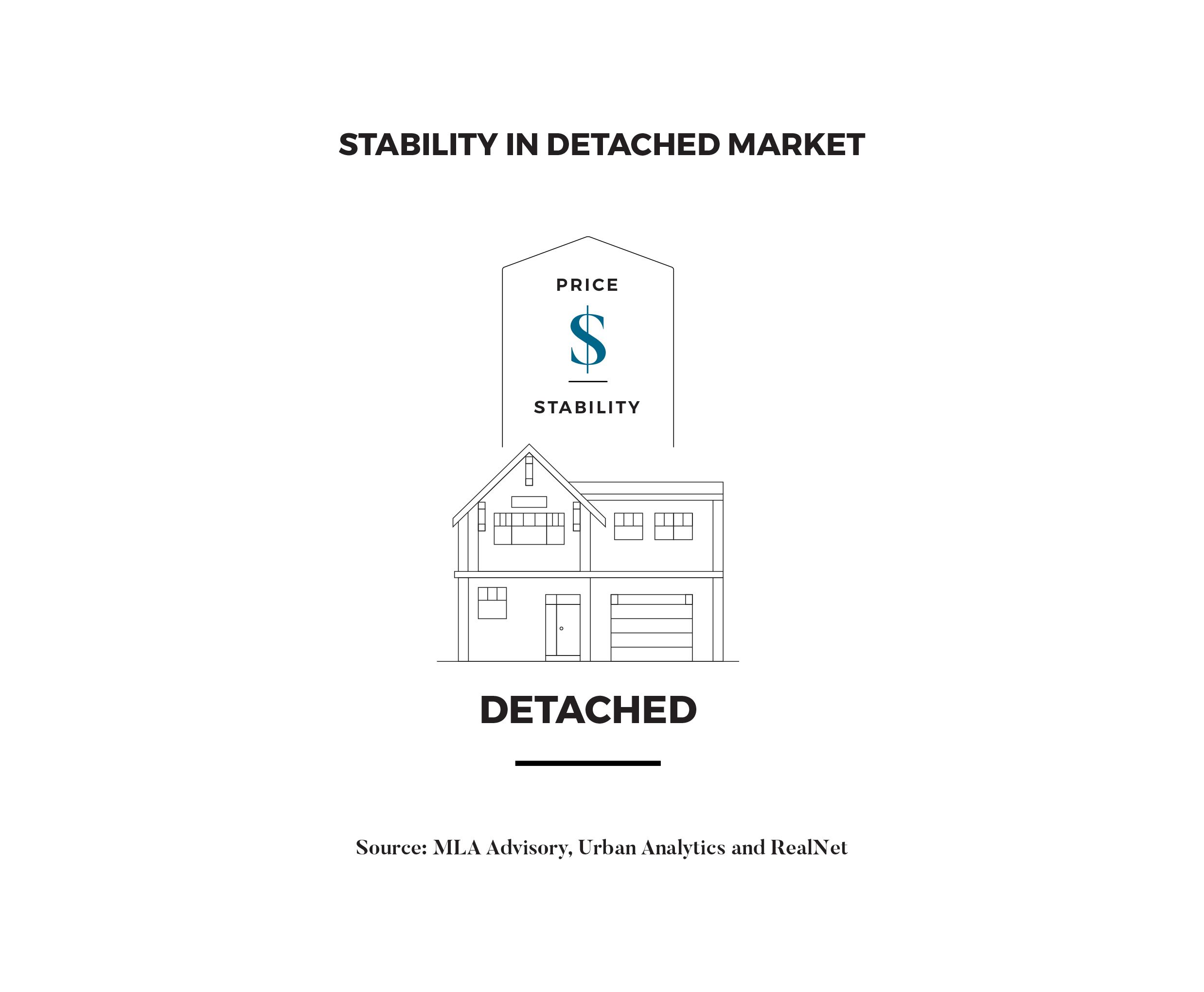 WOODFRAME AND TOWNHOME PROJECT LAUNCHES DOMINATE Q2 2019
MLA Advisory is forecasting over 2,000 units to be released in Q2 2019 across the Lower Mainland. Of these units released, approximately 1,900, are a combination of woodframe and townhome projects. These project launches are an indicator of strong demand from end- users and first-time home buyers searching for value and more affordable housing options, particularly at the entry level market segment. June will likely have no new concrete high-rise launches as developers wait to launch during the busier fall season. Many high-profile projects will postpone their launch timelines as developers continue to monitor the market and purchaser trends.
MLA Canada's dedicated Advisory team maintains an exhaustive understanding of market intelligence. We offer the development industry market intelligence, product design and price analysis services leveraging our in-depth investigation to assist in strategy, acquisition and feasibility.