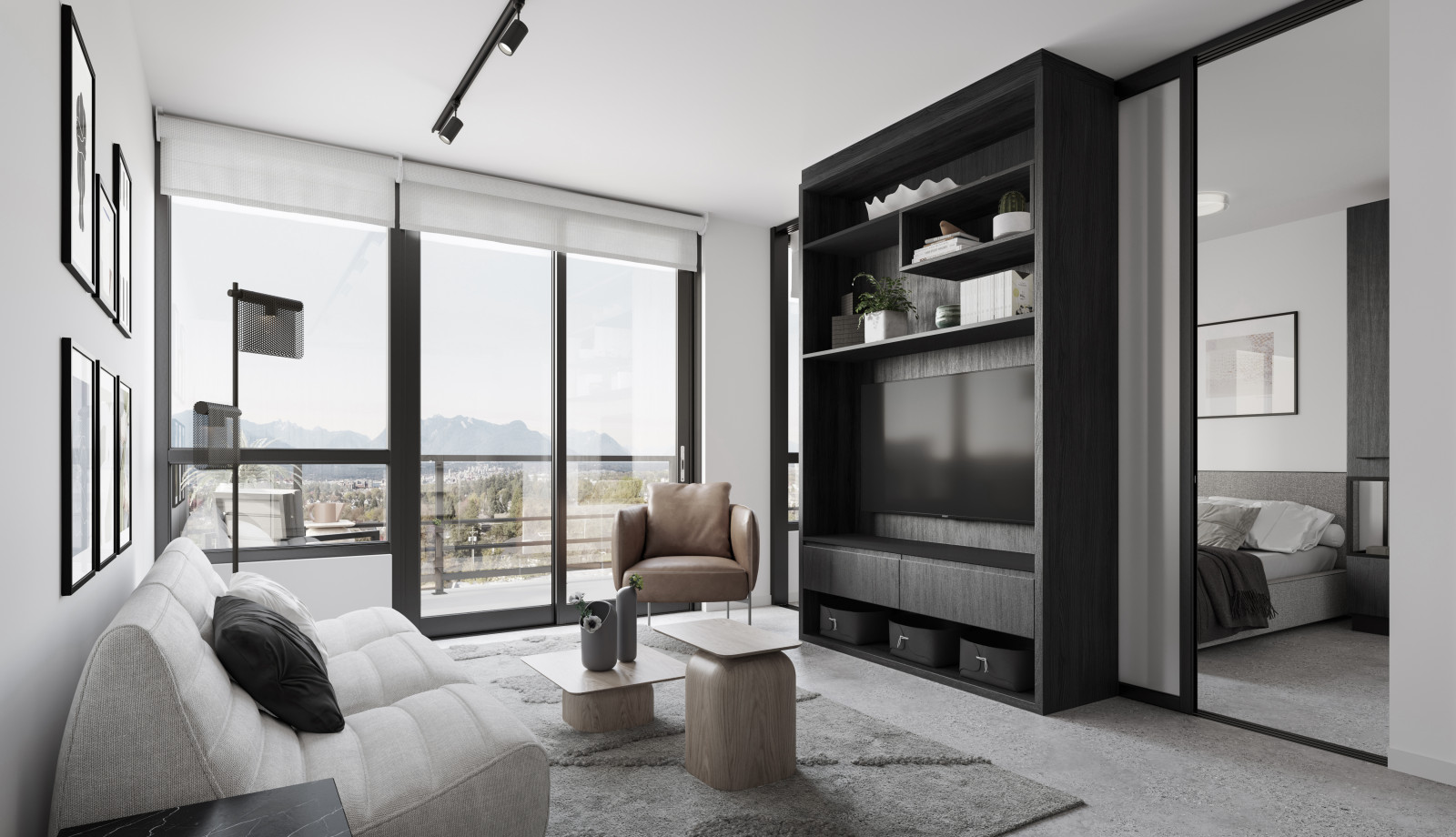 The Real Estate Intelligent interview series features BC's most prolific professionals shaping the local real estate industry.
An Interview with Ste. Marie's Craig Stanghetta
Particularly in a booming real estate market like here in the Lower Mainland, both the demographic and needs of the average buyer is rapidly evolving. Ste. Marie Art + Design studio, specializing in concept consulting and commercial interior design, is addressing this evolution with a renewed vision for design. Helmed by founder Craig Stanghetta, their mark has been left on many recognizable landmarks across town, and in industries ranging from food and beverage to hospitality. The company's latest project is a Cressey Group condo-and-townhome called Format in East Vancouver with a twist — buyers can, to a degree, customize the configuration of the units. We caught up with Stanghetta to learn about Format, his roots in the industry and more.
MLA Canada: How did you get started in design? Tell us a little bit about your journey.
Craig Stanghetta: I have a BFA and studied theatre primarily, but my family was in the world of food and beverage. They owned restaurants, and a hotel in my hometown so I grew up working in those kinds of environments. Although I went down the path of literature and storytelling, all through school I was into design. In high school, I built and refinished furniture, and in university, I took all the crafting courses. I always thought I'll work in theatre or film and then do this other thing on the side.
Twelve or so years ago now I came to Vancouver as I began acting, it's mostly T.V in Vancouver... & for the most part, I didn't like the writing, or the business itself, and I ended up having a bit of an existential crisis. Around the same time, my current partner, she and I bought a small loft and I rebuilt the whole place. I was also helping a few people who had small retail shops do their fixtures, and I convinced friends opening restaurants to let me design for them somehow <laughs>, and that's how I got started.
What were the early days of Ste. Marie like?
I drew on various past experiences to inform the creation of the studio, which focuses on a personal narrative-driven perspective. For example, I've worked at restaurants that failed because they weren't aligned, whether it was the name vs. what was on the menu or decor vs. the guest experience. I knew instinctively from working in theatre, if you're going to tell a story it has to permeate all the touchpoints.
At the beginning I'd go in and swing the hammers myself like when I did Bao Bei (an eatery in Chinatown), quickly realizing scaling would be an issue so I continued to hire strategically, bringing on more expertise and technology and built the business. We still possess the same kind of thinking at our core — how do you make sure all the threads of the project are tied together, so your audience doesn't have to struggle to figure out where they fit into the equation.
This philosophy reminds me of what Format is centred around. How did Ste. Marie initially get involved?
We had been doing a number PCs (presentation centres) & a few other mixed-use and multi-residential buildings for other companies and Cressy reached out. We were keen and basically said, "Hey, here's how we do it and what we're all about." Then there were some early envisioning sessions with MLA Canada, Free Agency [Creative] and Cressy where we all started to jam on this idea of what this could be. Our studio's essentially tasked with actualizing it in the built environment.
We designed the suites and furniture and the entire project team really stayed committed to the nucleus of the idea of not making it more complex or do more or less than what it's supposed to.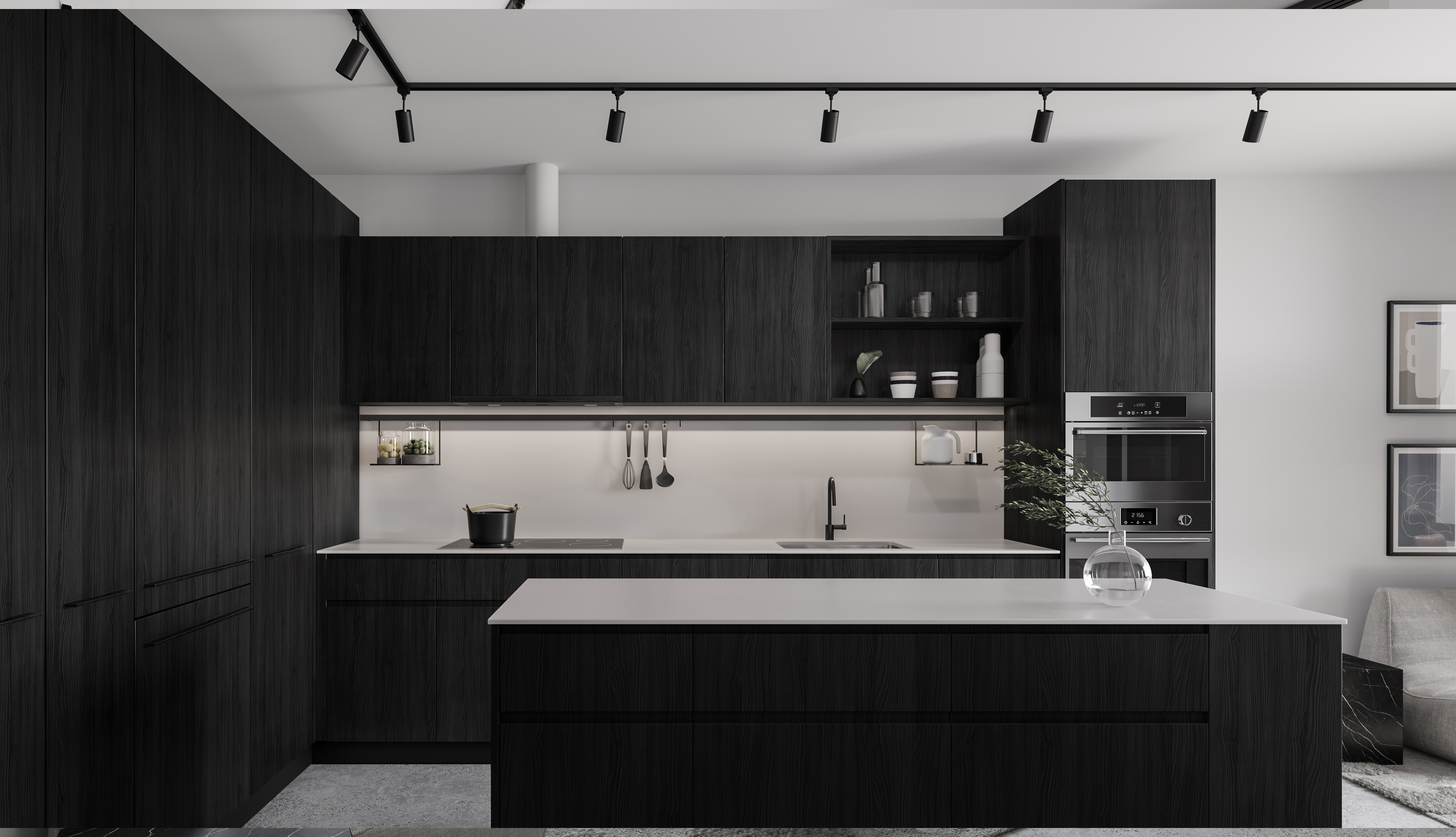 Can you summarize why Format is unique?
It's a distillation of making sure everything has usefulness. Things are functional and the design grows out of functionality in an elegant way. The property isn't designed for everyone, but rather a spectrum of users we've collectively defined (think Millennials with varying needs inside their space) based on location, cost, market conditions etc.
Format strips back the idea of what a multi-residential environment should be and creates a list of additions to allow people to have a degree of control over how they want to live. Do they need that point of separation between the bedroom and living room or prefer a free-flowing loft-like layout? Are they more about cooking or having a good workstation? It's just being able to cycle through a level of choice for a curated clientele.
Do the common areas share a similar vision?
The lobby is going to be like what you'd find in a cool co-work or boutique hotel where it has a little more breakout and lounge space, and little pockets for individual groups to claim a bit of ownership over a zone. An overlooking mezzanine contains a tiny co-working space and a workshop for doing repairs, an art project or even hosting a small class.
A hosting section is on the other side complete with a kitchen and staging area for throwing a party or formal sit-down dinner. Outside there are spots for barbecuing, fire pits and that sort of thing.
At Ste. Marie, did you originally envision the company becoming so real estate oriented?
I like buildings and how people get together — I have always found that really interesting. Though at Ste. Marie, we look at things from a macro level first. We truly respect great architecture; however, we don't care if the building is beautiful from the outside if it doesn't serve the needs of the human being and how they travel through their day-to-day. Our role is to start small and go between the macro and the micro at the same time. Here's an analogy: I used to study Shakespeare in school and the themes were always big and universal and big, but then they would be married to the very nuanced experience of an individual. There's always a connection point between the two.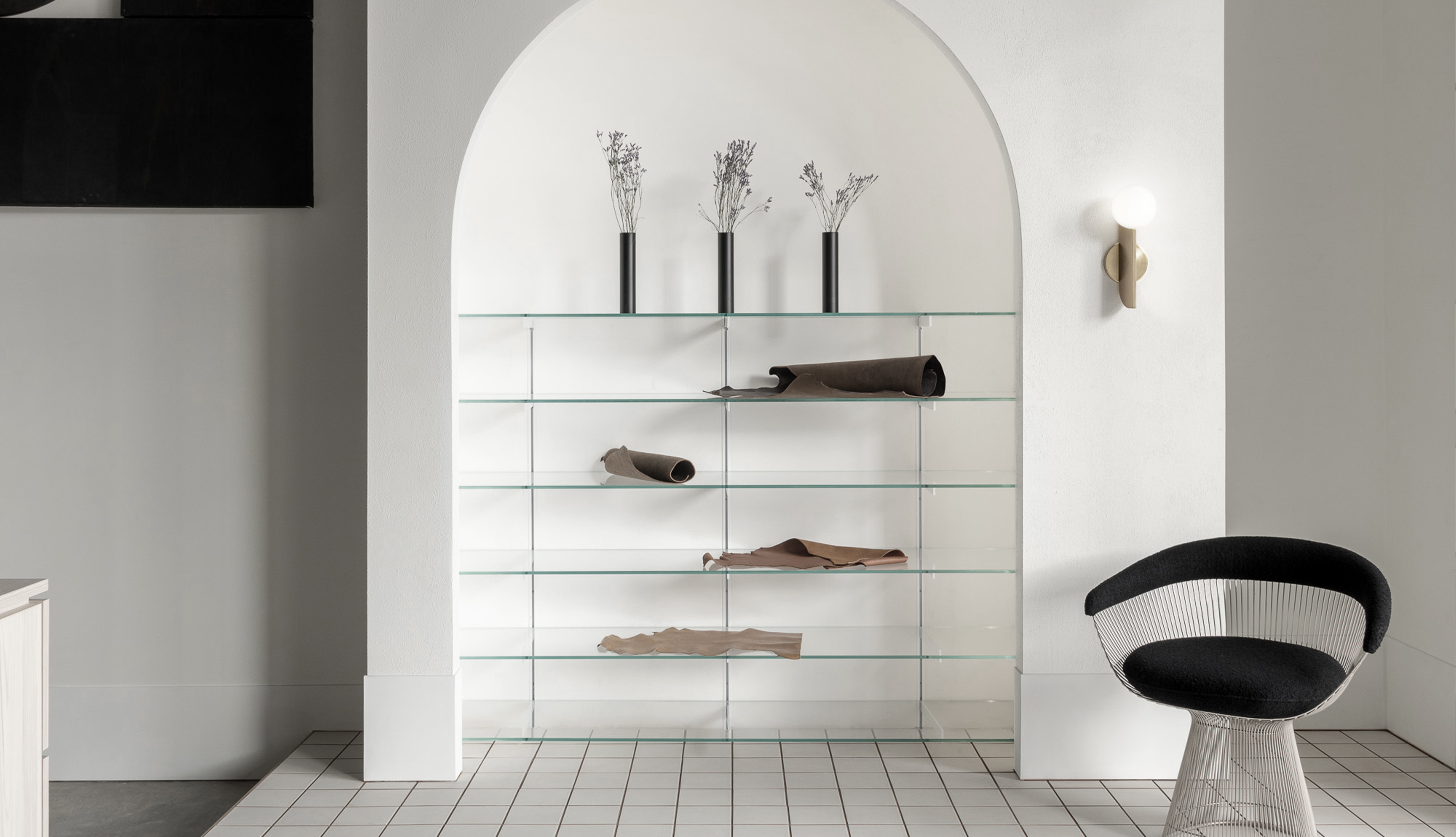 Are there any projects or developments in Vancouver you feel are executed well?
I like what Reliance [Properties] is doing at One Burrard Place. The way they think in terms of being very strategic, not afraid to try new things, as well as responding to market demands and committing to smart city building. I've always been a fan of Fairmont Pacific Rim — we actually did the restaurant on the second floor [Botanist] — which is a perfect example of high design, good architecture and great site thinking and consideration all coming together to really change a part of the city for the better.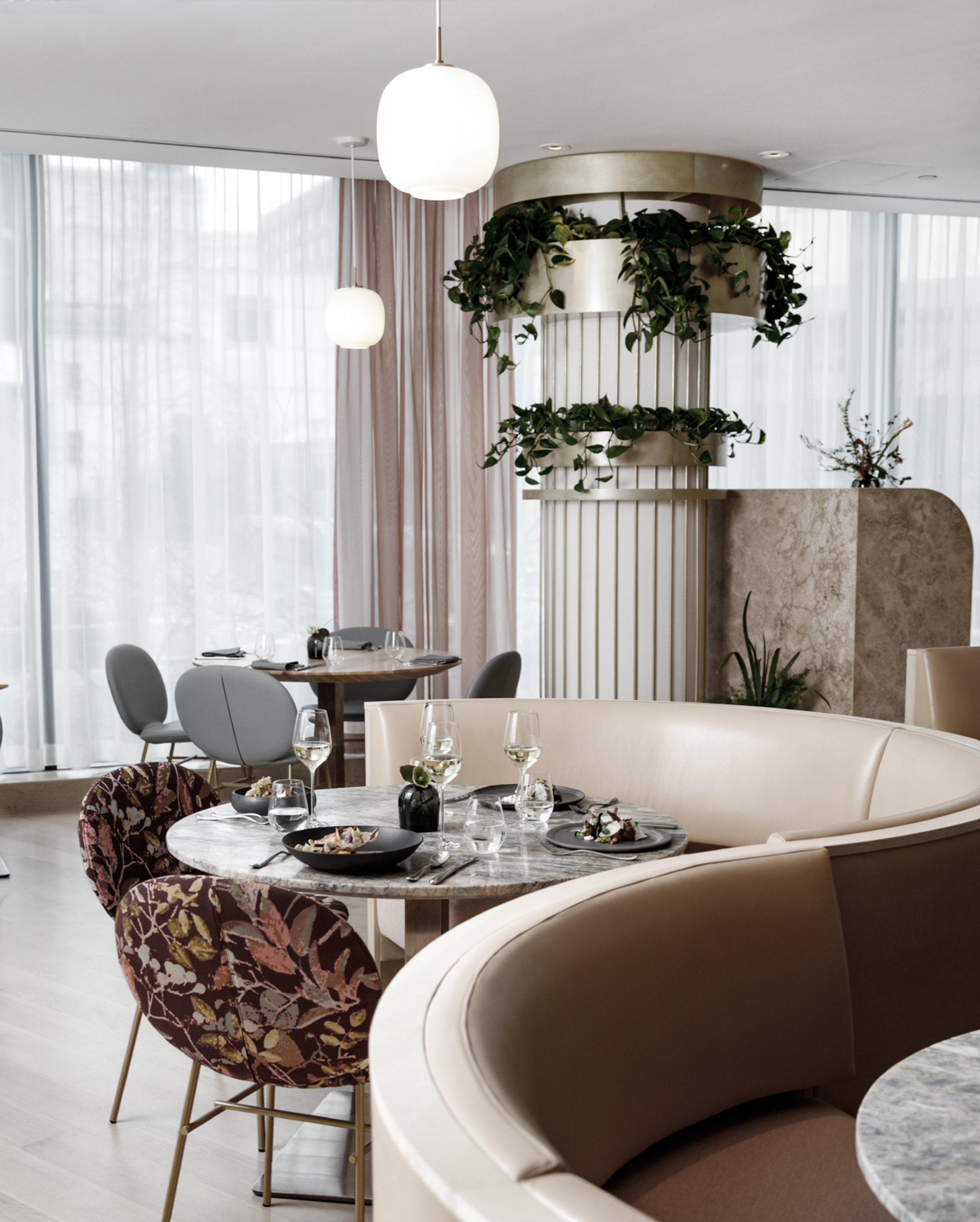 So, what's next for Ste. Marie?
Anything coming up in the near future you can share? Locally we're doing the interior design and some strategic retail programming for a master-planned development in Tsawwassen, including the common areas and amenities in several different buildings on that site. You'll also see us taking our methodology and applying it in different ways both here and abroad: a lot of what we'll do is work to help people reinterpret how retail space is going to work on the larger scale in malls and hotel lobbies, where there's a melting pot of food and beverage and retail. We're very excited about helping people actualize how people live, work and play through a pretty disciplined process that marries property development at various scales to the independent thinkers in retail, f&b and health and wellness. So, stay tuned for some cool things. Meantime we're keen on how much buzz Format is generating!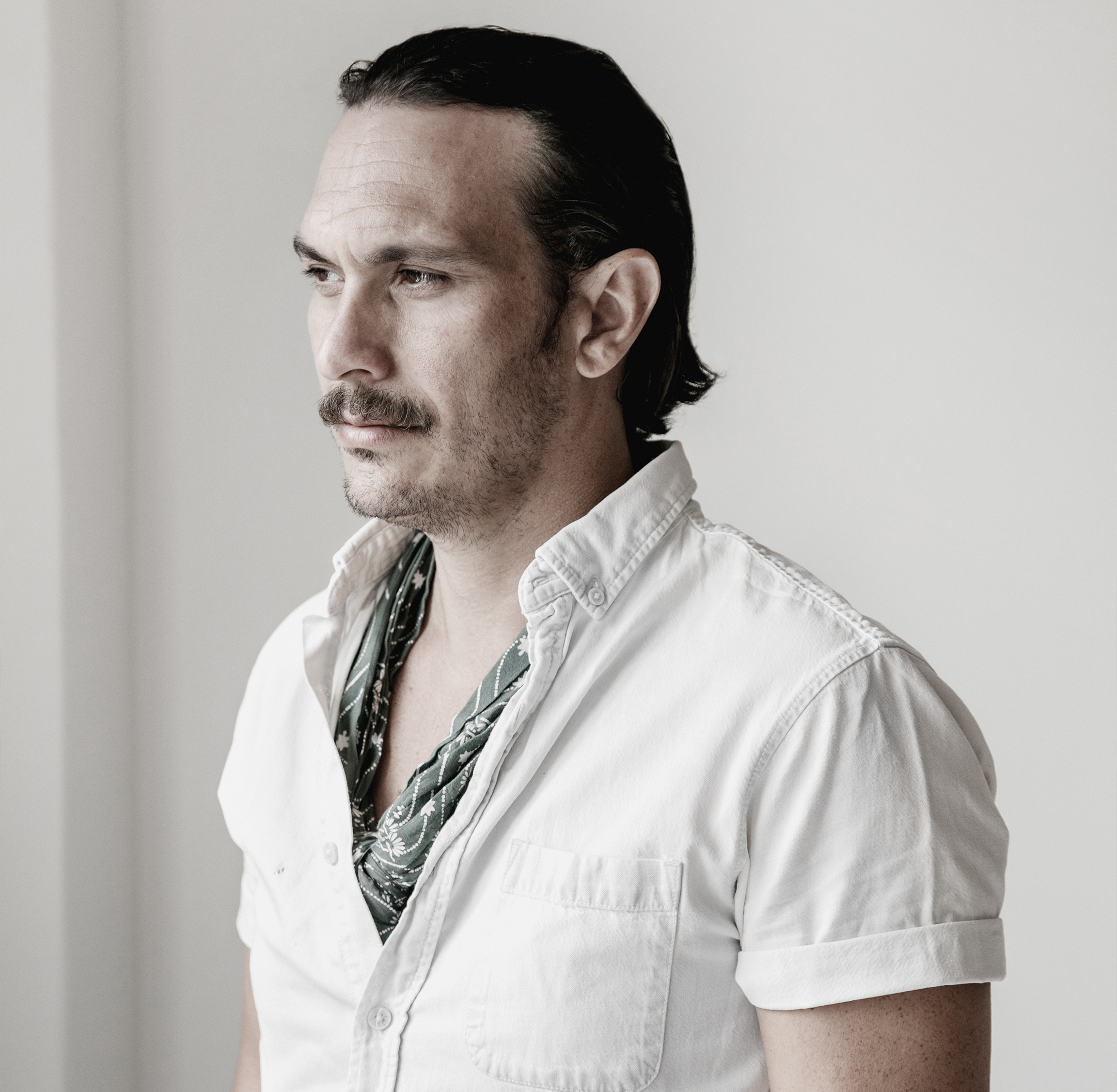 This interview has been edited and condensed
MLA Canada Contributor: Benjamin Yong