THE REAL ESTATE INTELLIGENT INTERVIEW SERIES FEATURES BC'S MOST PROLIFIC PROFESSIONALS SHAPING THE LOCAL REAL ESTATE INDUSTRY.
AN INTERVIEW WITH AMIT THALE, DIRECTOR, AEON GROUP
Amit is a pioneer in the luxury furniture and premium natural stone industries, executing creative expression and functionality in every collection he pushes into the world. Aeon Group is extremely active with some of the largest residential and commercial projects within the Lower Mainland, delivering the highest standards of care at every angle. With business prospering in New York, London, and Vancouver, he steers Poliform and Aeon Group as leading players in the international furniture scene while providing supreme quality kitchen and bathroom solutions tailored to the latest design trends.
Ryan Lalonde, President of MLA Canada, catches up with Thale in this 4 part feature to learn more about his passion for home design, his experience working with some of the most sought-after developments in the downtown core, and how Poliform and Aeon Group are evolving their luxury home solutions to cater to the way we now live and work.
PART 2 OF 4: THE EVOLUTION OF HOME DESIGN
Our expectations of the functionality found in our homes have shifted tremendously over the last 18 months. Pre-COVID versus post-COVID feels like a different world in many cases. As a result, the way that homes are thought of and designed accordingly has shifted to accommodate our new lifestyle needs. Thale shares how Poliform and Aeon Group have navigated through this shift to better accommodate homeowners. 
Amit, I'm really curious what this shift has meant for Poliform and Aeon Group, in terms of how you are working with your development partners and how you are working with customers?
I've always felt spaces are about creating environments that change people's lives. What better time than COVID where the home has become the most important place for anyone imaginable. It's become a school for kids, an office, a gym, a movie theatre, and a restaurant at night when we order in food. I feel more and more developers and designers will start to see this live-work balance is required in new homes coming forward.
The home has never had to work as hards as it does today. What is it that you're noticing in terms of trends in design and furniture practices right now?
Poliform is always designed with the idea of lifestyle and the continuity of materials. As far as trends go, we know that over the last 18 months there are several that have changed. We feel as though the home has now become the centre of these effects. There's also a greater appreciation for luxury goods. The luxury market is booming. Right now, we're also seeing a lot of modular systems being used and a lot of customization available for designing homes.
Why do you think that is?
Design is in the details. If design is not done well then it shows. This is where we see real appreciation for the choice of the right materials, how sustainable the products are, how our partners overseas in Italy select materials, and the process of how furniture is built - it's truly incredible. This is where I feel that attention to detail is something that clients are really trying to understand. They're getting themselves educated, and that's where the big shift is.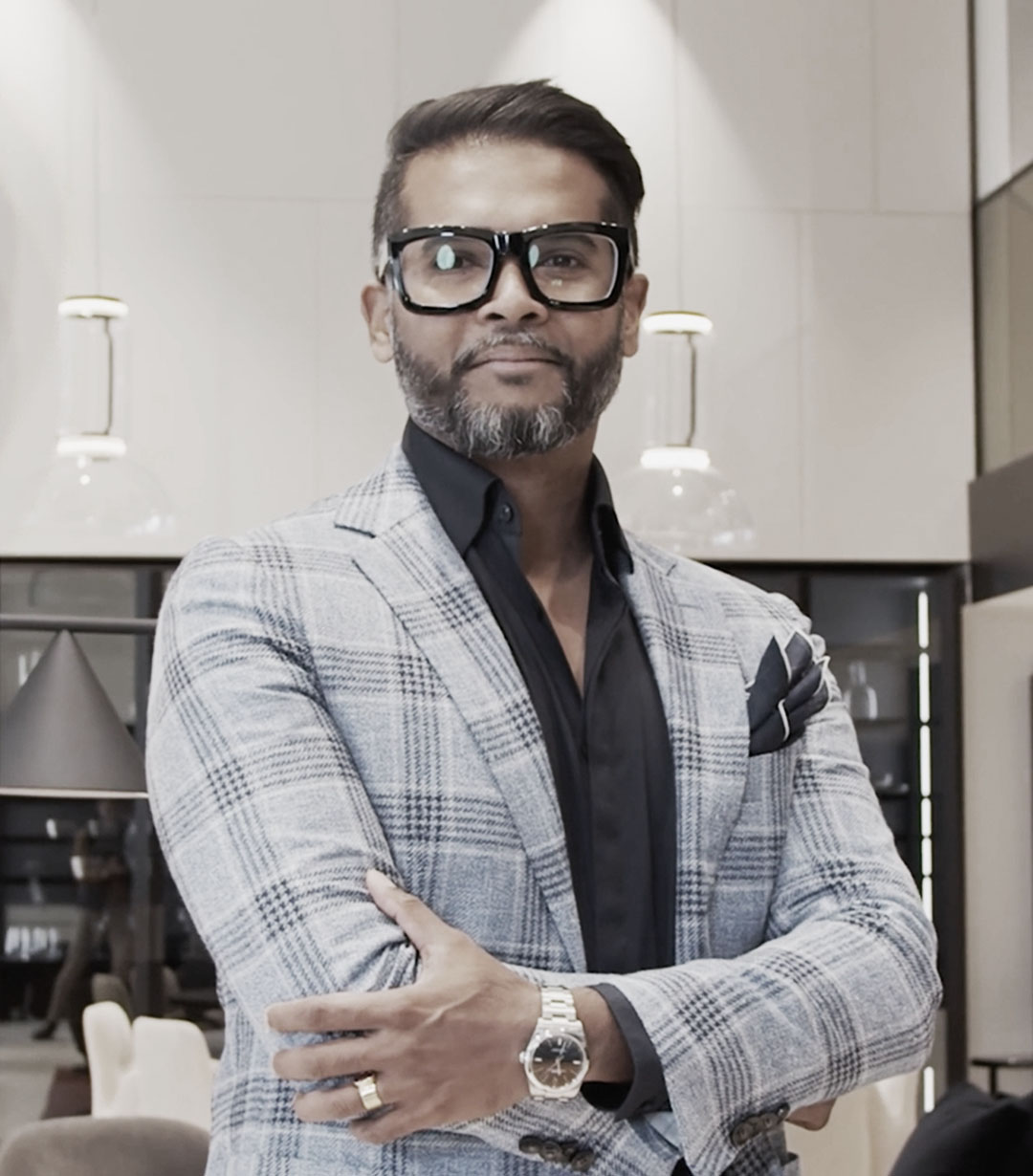 Visit Aeon Stone and Poliform Vancouver for more information.
THIS EPISODE IS NOW AVAILABLE IN AUDIO
Listen on your favourite audio streaming platform: Apple, Spotify, Amazon Music, iHeart Radio