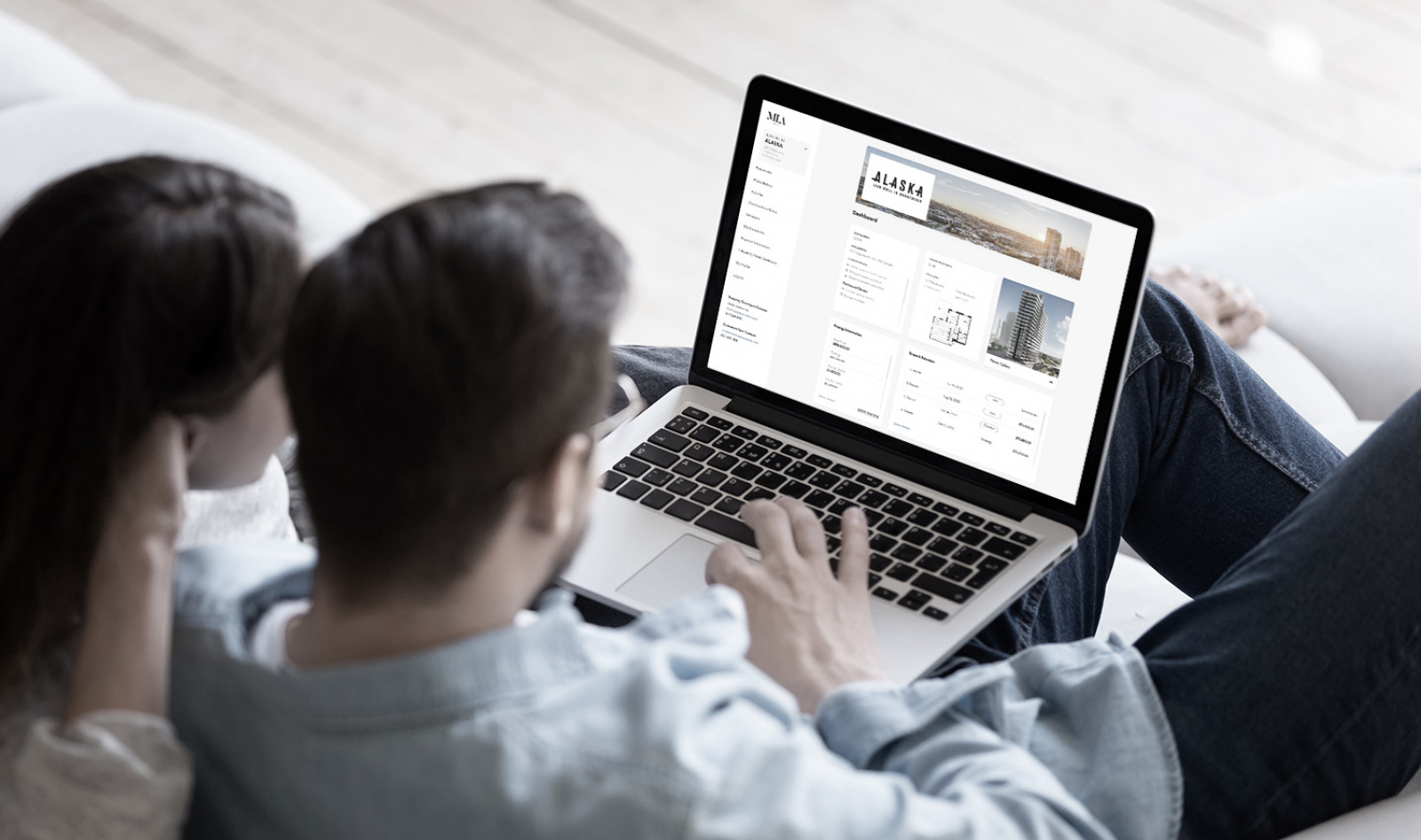 How you'll use Interactive online tools to buy your home remotely
Just over a year ago, the process of deciding on and buying a home would primarily be in-person. Online aspects of this process were mainly found at the beginning, such as viewing photos or video tours of homes. More interactive and personalized online options were seen as extras. Now with COVID, they're seen as essentials.
In an interview with Vancouver New Home + Condo Guide last August, MLA President Ryan Lalonde noted that "...from when a client is first thinking about buying a home to the day they actually move in, 20 per cent of that engagement would have been online and the remaining 80 per cent in person. Now, we're seeing those numbers reversing. Interactive technology can now give buyers such a solid sense of what makes the home they're considering special, that in some cases, people are comfortable making their purchase decision based 100 per cent on their online engagement experience."
To minimize in-person interaction to only what's necessary, a buyer's virtual experience needs to give as much of that in-person experience as possible. Through "interactive" and "live" experiences, a buyer can much more confidently narrow down their choices before needing to step foot in them.
Interactive Home Tours
360° video and images have been around for years but have made significant jumps in quality and interactivity in recent times. What started as just 360° viewpoints set around a home has become fully interactive 3D tours that allow for extra immersion with a virtual reality headset. A leader in this tech is Matterport, a 3D spatial data platform that creates "digital twins" of physical spaces. You can zoom out to see a home as a "dollhouse", letting you see all indoor spaces from an external view, something not possible in-person.
Touring a home via Matterport also has handy virtual features. You can instantly view floorplans and room measurements. Pop-ups can appear to highlight the amenities of a room, play a related video clip, link to resources, and more. This experience can be made even more immersive with a VR headset if available. A more casual option is using a VR headset adapter that uses your phone as the screen, such as low-cost plastic or even cardboard VR headsets available on Amazon. And don't forget good ol' Google! Google Maps and Streetview let you view the area around the property and explore the neighbourhood.
Livestreamed Open Houses and Private Tours
Home tours done through livestreaming jumped up in usage right as the pandemic started. Using usually-free video chat and social media apps, it's easy for a buyer or seller to pick an app that works for everyone. From one-on-one tours to virtual open houses, you might find yourself on Facetime, Zoom, Google Meet, Facebook, Instagram, TikTok, and more.
Private tours are more commonly done through Facetime, Zoom, Skype, or Google Meet, letting you get important one-on-one time with your agent and the property. Virtual open houses usually take advantage of live broadcasting aspects of Facebook, Instagram, and TikTok where people can pop in and out, as well as ask questions via the live group chat.
While using existing free social apps is always convenient, they just serve the function of live chat or video presentation and can be a bit unpolished. We launched our updated proprietary MLA Live platform last spring, which offers a more professional live experience built specifically for property tours, with no app or social media profile needed. Besides a live chat and presentation, MLA Live has all the info you'd want about a property is available, including neighbourhood info, developer info, building design, floor plans, features and options, and a virtual home tour.
It can be used for private groups or in audience mode for an open house-style experience. Voice chat or typed messages can be used, with a 'raise hand' button that lets the agent circle back to answer a question you might have while they're speaking. After the session ends, you can go back in to browse each section at your own pace.
With demand for these virtual home buying tools set to keep growing, we're excited to see how they advance over 2021 and bring the virtual experience closer to the real thing and new features not possible in-person.
MLA Canada contributor Simon Gerard
Category
Real Estate News
Recent Posts