January Real Estate Market Data & Insights
"Although January numbers are low, the presale market is gearing up for a full February, and active Spring market as many of the projects that were paused in 2019 and 2020 are starting to be released. The single-family and townhouse markets will remain strong while we see a substantial increase in concrete condominium inventory for the first time in almost two years " Suzana Goncalves EVP, SALES AND MARKETING; PARTNER, MLA CANADA.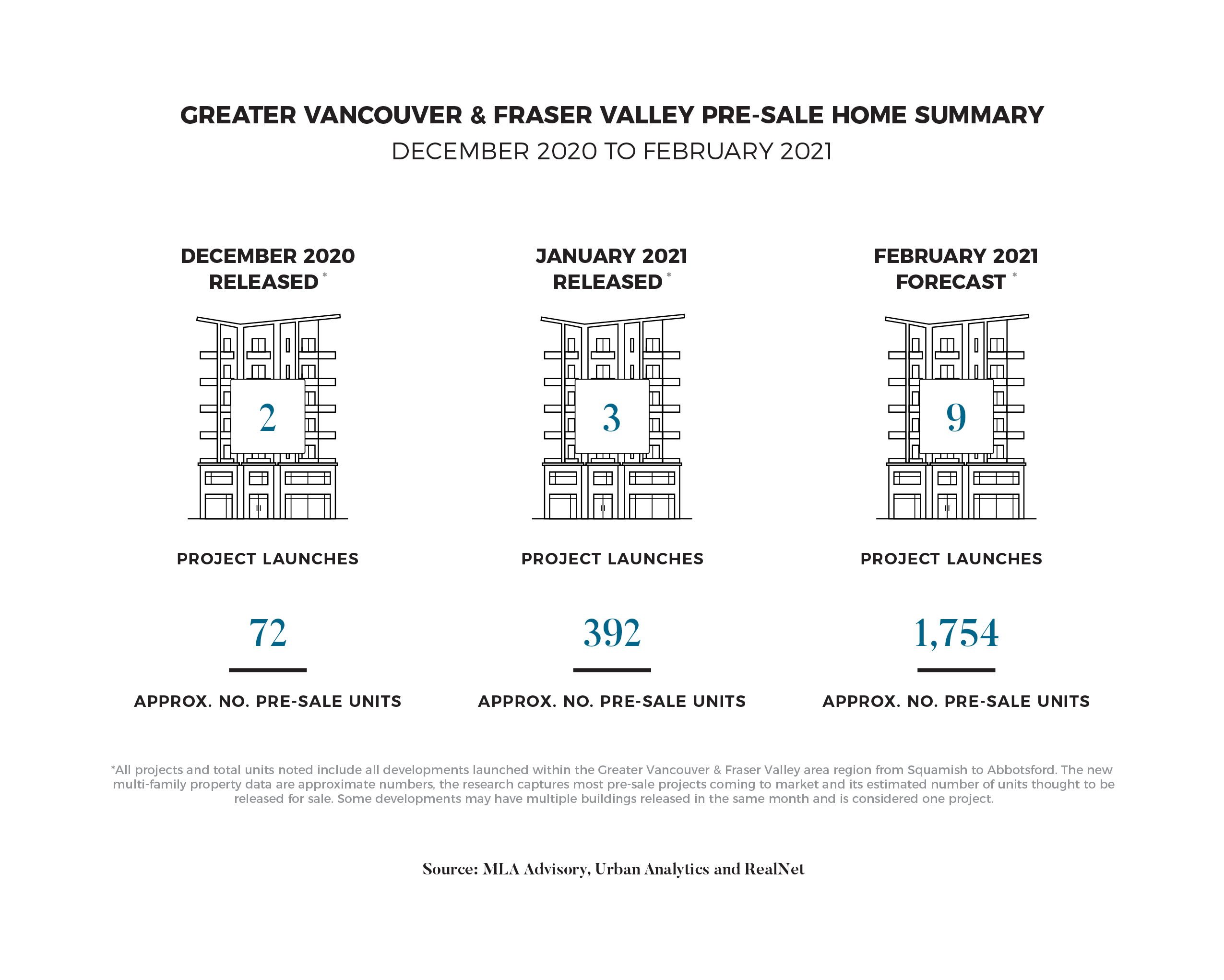 CONTINUED RESALE MARKET MOMENTUM BOOSTING THE PRESALE MARKET 
The new year began on a positive note as the January resale markets stats from both real estate boards indicate continued demand for all types of housing and more elevated demand for detached and townhomes in the Fraser Valley. The seasonal lull in market activity in December and January did not occur this year as low-interest rates and limited supply have kept the pressure on the market. On the presale side, many projects we anticipated coming to market in late January delayed launch and used the month to gather prospects and further build a sales database. In fact, there were no new project launches in January as the three new releases were all phases of projects already on the market. These new releases include 392 wood frame condominium units in Richmond and Burnaby South. Of the released units, 51 sales occurred in January, marking a 13% same-month sales rate.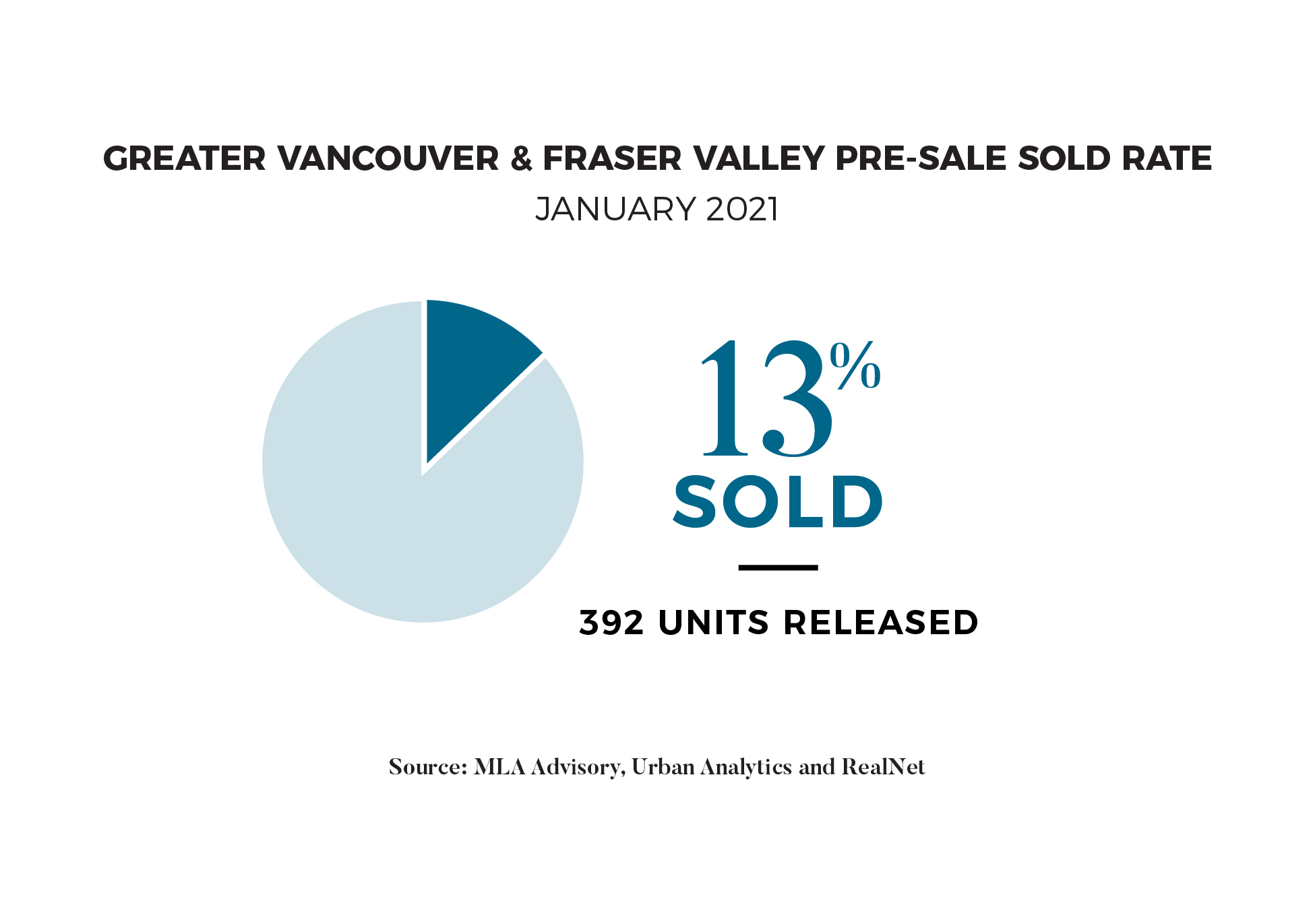 END USERS FUELLING THE MARKET  
End users made up of those upsizing and needing Room to GrowTM along with first time buyers wanting to build equity, Room to StartTM, have continued to drive the market forward in the past 9 months. No speculators here, we have all re-evaluated our housing requirements in the last several months spending more time at home than ever before leading to a New Value Formula. Back in January of 2019, MLA Canada predicted that we would see a shift towards less investor buyers and although we did not predict a global pandemic, the numbers have certainly supported the forecast. Last year MLA Canada sold over 70% of our homes to local end users. Those hoping to start discussions about a bubble or sharp price declines need not apply as supply continues to be hampered while demand stays strong. With vaccines likely not being widely available until well into the Fall, we expect this trend to continue through the Spring and Summer.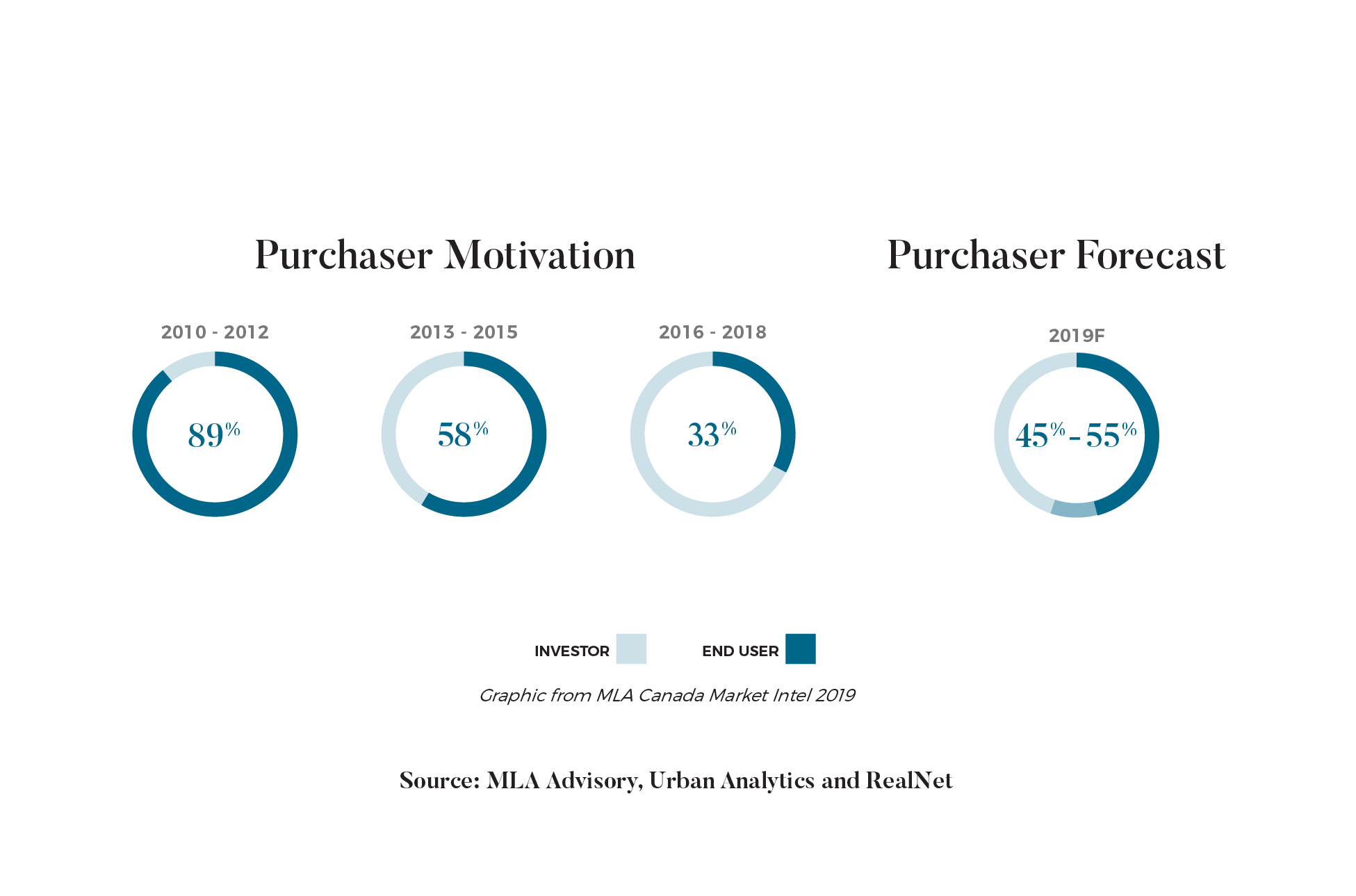 HIGH VOLUME OF NEW CONCRETE UNITS COMING IN FEBRUARY 
After previewing to VIP's and realtors in January, a handful of new concrete developments are ready to begin presales in February with the aim of being in tempo sales during the busy Spring market. With this in mind, MLA Advisory forecasts that there will be nine presale projects that will launch sales in February; these projects will release approximately 1,506 concrete condominium units, 69 wood frame condominium units, and 179 townhome units to market. The submarkets with the most upcoming activity are Burnaby, Coquitlam, and Langley. Many of the upcoming releases are new projects by established developers including Anthem, Intracorp, Marcon, Mosaic, and Boffo Developments. Barring any substantial change to project timelines, February will mark the highest monthly volume of new presale inventory since the pandemic began in Q1 2020.