The Real Estate Intelligent interview series features BC's most prolific professionals shaping the local real estate industry.
AN INTERVIEW WITH TAYLOR MUSSEAU, DIRECTOR OF SALES, OKANAGAN AT MLA CANADA.
With over 10 years of Real Estate Experience, Kelowna native Taylor Musseau is one of Canada's top Real Estate professionals, whose well-decorated career has been spent in both the pre-construction and resale spaces. Today, Taylor acts as the Director of Sales for MLA Canada, Okanagan, where she spends the majority of her time working alongside some of the country's most recognizable developers bringing their projects to market in a uniquely innovative and strategic fashion.
Ryan Lalonde, President of MLA Canada, catches up with Musseau to learn more about her passion for West Coast real estate, what trends she is seeing in the Okanagan real estate markets, and how Kelowna is strategically planning future developments around the needs of its homebuyers.
Part 1 of 4: Real Estate Coast to Coast
After several years operating across Canada in multiple major real estate markets, Taylor is now leading the force for MLA Canada in the Okanagan. With experience in both residential resale markets and the condo pre-sale, she knows a busy market when she sees one. In part 1, Musseau shares with us what she has been noticing happen in Kelowna specifically over the last 24 months.
Taylor, you've had an incredible career. You're very active right now in the Kelowna marketplace. Tell us, what have you been up to recently?
Thanks Ryan. It has been super exciting. I have had the opportunity to work from Coast to Coast both on residential resale all the way to the condo pre-construction market. This year has been busy, focusing on the pre-construction markets, including Caban by Cressey, which was a fantastic opportunity in the Okanagan.
I love the fact that you have seen how the East Coast and West Coast transact. How different are they?
Extremely different. The way that you would take a West Coast project to market is the complete opposite of how you would do it on the East Coast. It was a great experience being able to work in both markets for a number of years.
I'm curious, which one do you feel applies best when you are thinking about the Kelowna marketplace?
Definitely the West Coast. You're way more focused on bringing the project directly to the buyer, versus the East Coast where you're going to the agent. Here, there is way more experience for the buyer. You get to have more hand-in-hand, and one on one time with them directly. 
So, the past 24 months have been quite the rollercoaster in British Columbia. We had the recession in 2019, Covid in 2020, and 2021 has all been about the asset gold rush, especially in secondary markets like the Okanagan. I'm curious,  how much of the Okanagan marketplace has shifted over the last 24 months?
It's been interesting. I actually came back to the Okanagan right when Covid hit, and I was working in Toronto previously. In the Okanagan, we kept cruising through. Even though the world was going through something very difficult and a major change, the Okanagan market still held strong. It's the concept of people coming from larger cities and realizing that they can work from home now. Not having to live in the city centre is what's driving more and more traffic to these smaller markets.
So, when you talk about that steady demand throughout Covid, did you feel as the pandemic hit every part of the world, that the demand actually increased for places like Kelowna?
It really did. We saw a big surge, and the numbers in the Okanagan definitely grew during that time. What we thought was going to be one of our worst years ended up being one of our best. Again, that was because people from other areas were coming here, knowing that they don't have to be living in downtown Toronto or Vancouver. They can have a better lifestyle and work from home in an area like the Okanagan.
We have such an active pipeline throughout all parts of the Okanagan, working very closely together on a number of different projects that we're very excited about. As we've seen that market shift, it's had some impact in terms of how we are shaping communities, amenities, and also locations that we thought weren't ideal traditionally, especially as you start seeing this unhinging of office and home. 
Absolutely. The type of property that's being built is changing. The demographic is changing. Everything is changing, so as the world is shifting, it's of course shifting in the Okanagan as well, too. We're seeing more condo towers and higher density than a few years ago. That's to help with all of the new traffic that's coming through and all of our new homeowners.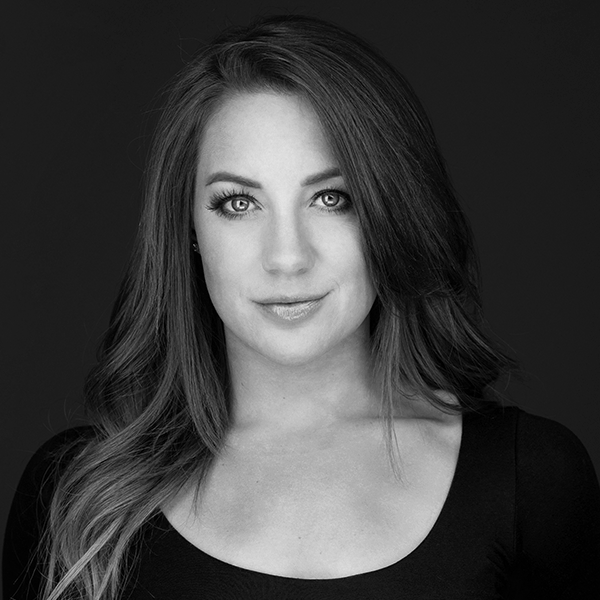 THIS EPISODE IS NOW AVAILABLE IN AUDIO
Listen on your favourite audio streaming platform: Apple, Spotify, Amazon Music, iHeart Radio
Category
Real Estate News
Recent Posts