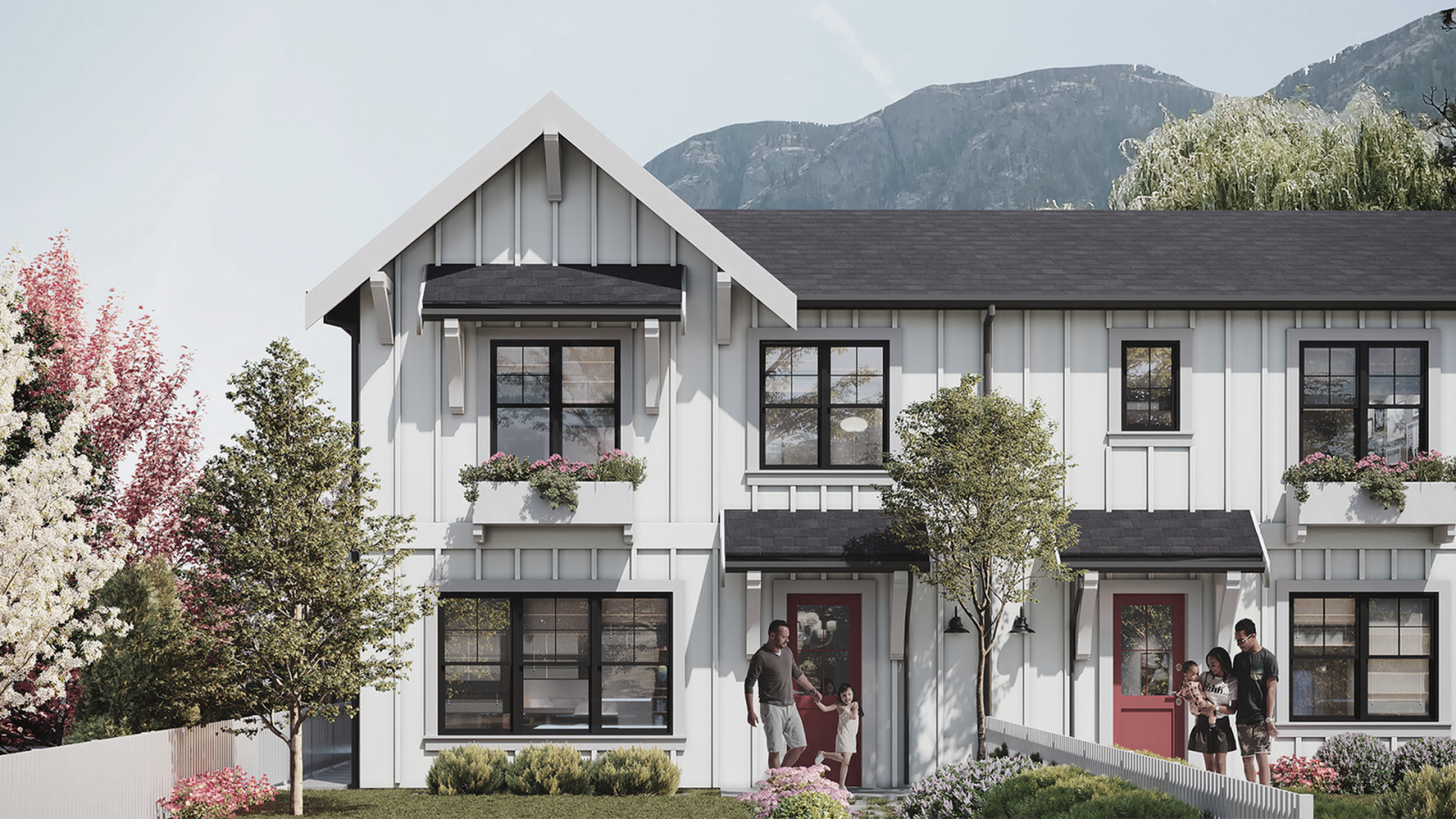 One of the important steps before purchasing a pre-sale property is to discover the intended use and outline your long-term goals. A pre-sale home is a perfect fit if you are not ready for a home but would like one in the coming years. It offers the ability to have a brand-new home locked in at today's prices allowing for an earlier and potentially more profitable investment. There is flexibility with down payment and time to help you make the best selection when it comes to purchasing a primary residence or a vacation home.  
The Okanagan Valley is one of the most sought-after locations in BC, where nature, access and freedom are yours to live on vacation for as long as you like. Enjoying your "away" time to the fullest knowing you have made the right choice in an appreciating location is the first checkmark to consider when deciding to purchase a vacation home. 
Why you should invest in the Okanagan Valley 
With housing prices skyrocketing across Metro Vancouver, many buyers have started looking towards locations with lower population density, more reasonable land prices and higher overall value compared to metropolitan cities like Surrey, Burnaby, and Downtown Vancouver. The Okanagan Valley, which includes cities like Kelowna, Penticton, and Okanagan Falls, has been experiencing rapid growth with residential developments and low vacancy rental rates during the high seasons. New homes have started to become more catered to visitors from the lower mainland who are looking to escape the city. 
Lemonade Lane by Interrobang Developments offers more than just a vacation townhome with access to the natural playground of Okanagan Falls. These limited number of townhomes are among the very first pre-sale developments coming to the area, providing a new standard of living all year around. Well-appointed design features incorporating open layout plans and ample space for all your gear provide the perfect cottage home living experience. This is a perfect place to buy if you want to enjoy the Okanagan lifestyle where you are a short 10-minute walk to the beach and close to all the amenities while enjoying the slower pace of a quiet town.  
Premium interiors curated by Portico Interior Design experts include: 
Open and wide layout on all living and kitchen areas 
Dual tone kitchen cabinetry 
Fisher & Paykel stainless steel fridge & integrated dishwasher 
Waterfall kitchen island design 
Stylish black hardware on interior and bathroom fixtures 
Integrated central air conditioning throughout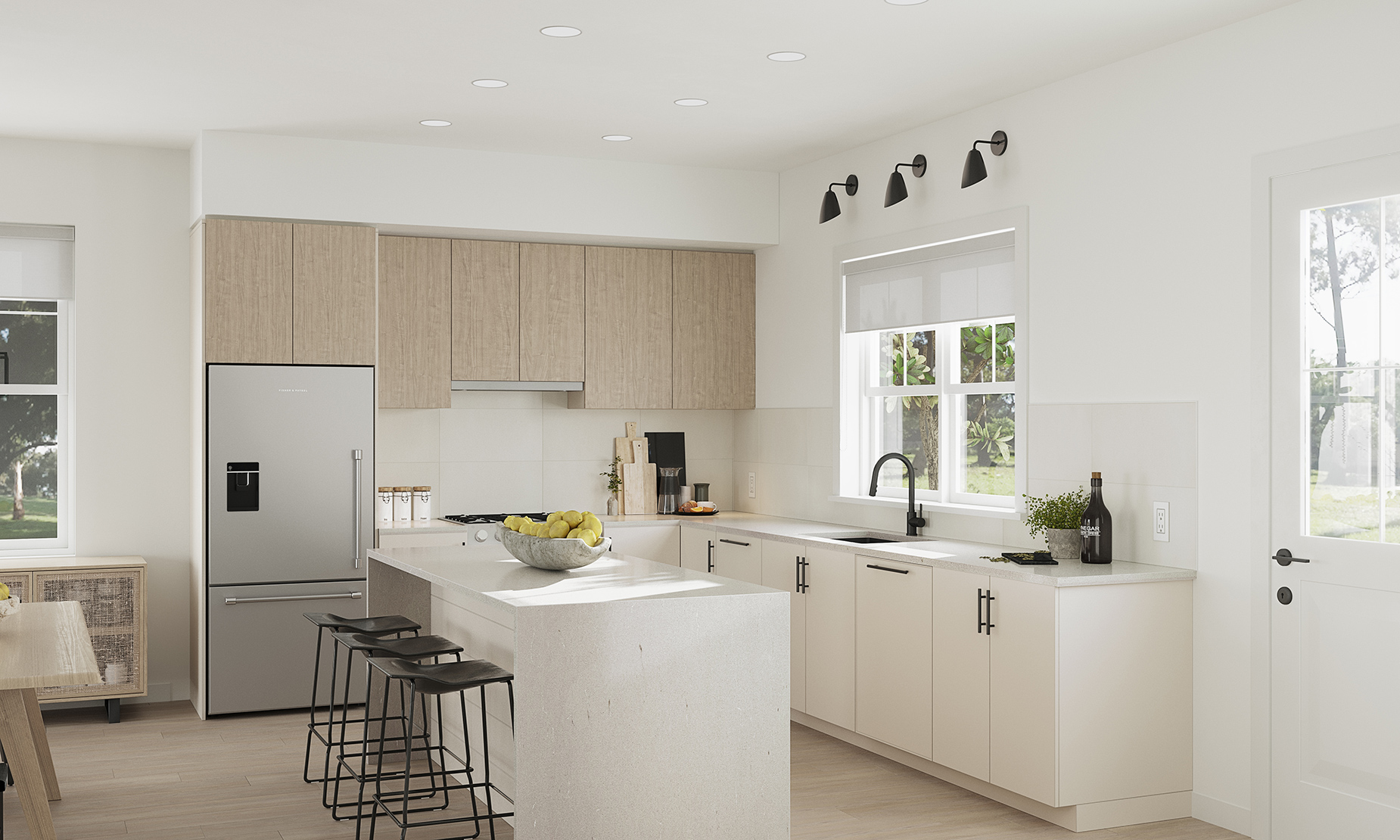 With homes starting at low $599,000 you can secure your new and unmatched vacation home starting today with only 5% deposit at signing and the remaining 10% within 6 months. 
Visit Lemonade Lane  to register for unit selection and more details
Pre-sale Flexibility and Options  
As previously mentioned, a pre-sale purchase as a second property can be a great investment strategy. It can provide you with maximum flexibility to plan and decide how you would like to use the property in both the short- and long-term. When considering a pre-sale development, not only is the growth of the location an essential element to consider, but it is also critical to know the rental demand in the area and the option of renting your property when not in use. This way you can ensure your mortgage payments are secured and your investment continues to grow.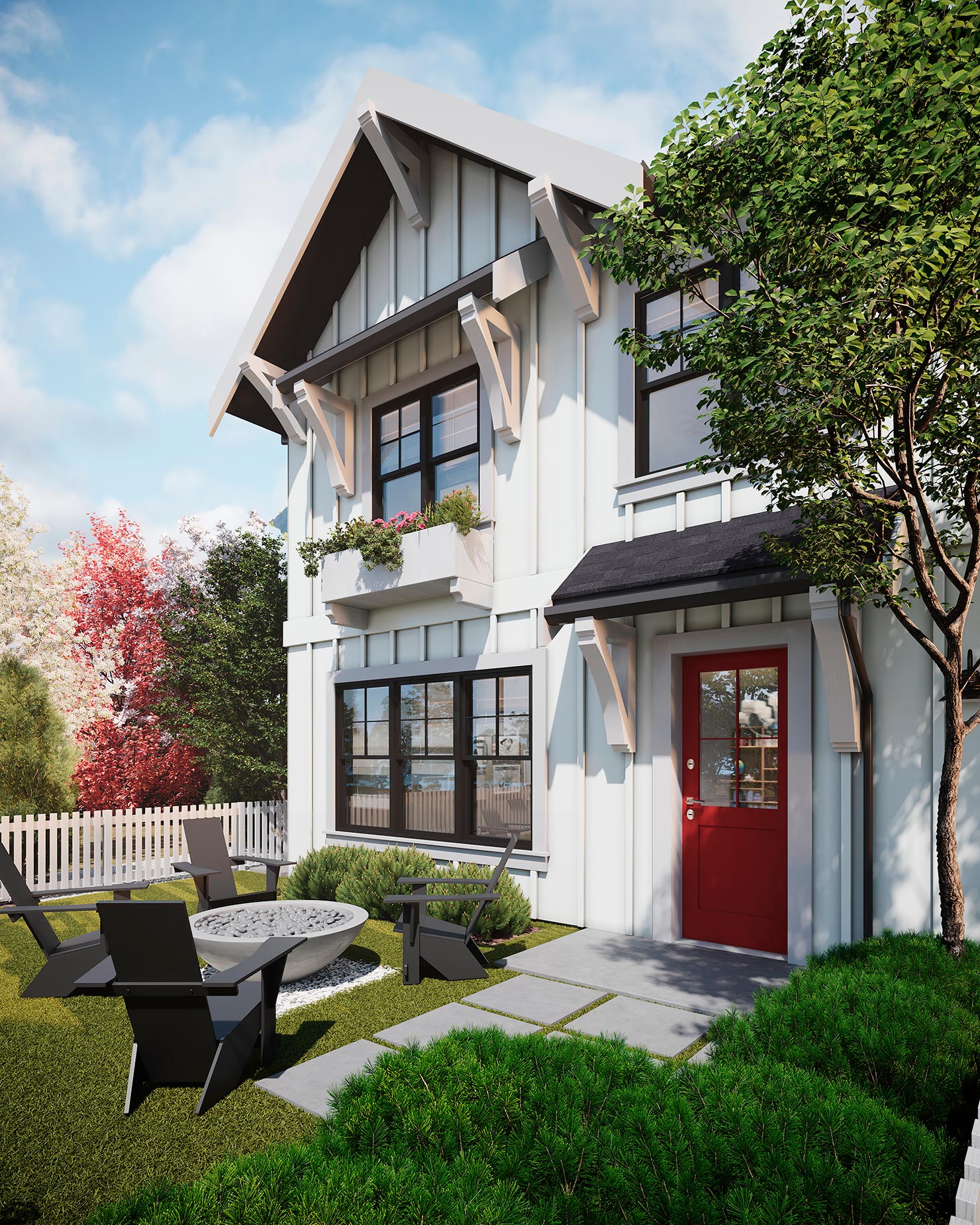 Whether you choose to make Lemonade Lane your primary residence, rental home, or your ultimate vacation sanctuary, you can feel confident the upcoming residential development in the area will improve the value of your investment.  
One of the major contributing factors to the success of MLA Canada throughout the years has been the level of care and attention extended by the sales staff to prospective homeowners. We are here to assist you with any questions regarding Lemonade Lane townhomes or clarification on your consideration of a pre-sale purchase. 
Contact the MLA Blue Team today to learn more about Lemonade Lane by Interrobang Developments.
Category
Real Estate News
Recent Posts