As part of MLA Canada's 20 Years of Real Estate Success Celebrations, we invite you to join Ryan Lalonde, President, and Cameron McNeill, Executive Director, as they review some of the most captivating headlines from their past 20 years in real estate.  
Listen on your favourite audio streaming platform: Apple, Spotify, Amazon Music, iHeart Radio
"Vancouver, over the past 20 years has established itself as one of the most sought-after destination cities in the world. Vancouver consistently ranks in the top 10 world-class cities in the globe. Its amenities, its eclectic neighbourhoods, and its growth make it one of the best places to live around the world.     
We have it all. And Vancouver has showcased this well, over the last 20 years. As a result, we have witnessed incredible global demand for this very small part of the world." Ryan Lalonde, President at MLA Canada.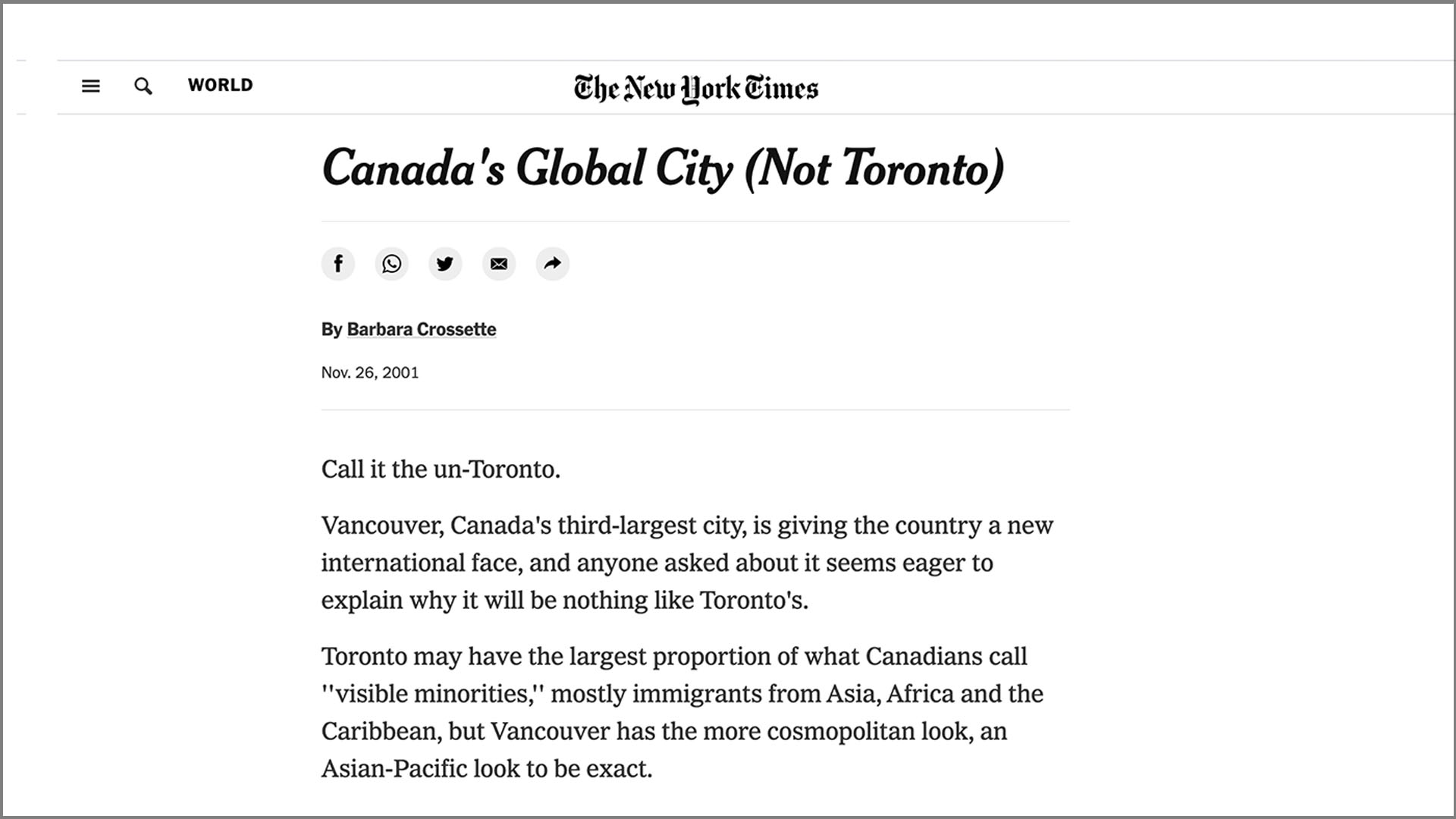 The early days are what we like to call 20 years ago, back in 2001. One of the headlines that caught much attention back then was a comparison of Vancouver and Toronto, named: Canada's Global City is Not Toronto. When looking at how this comparison has evolved in today's real estate market, McNeill expresses that both cities have always had a lot to offer:  
"I believe when the New York Times was pointing out that the much smaller Vancouver was the Canadian Global City – they were saying "look out!", Vancouver is the North American supermodel city with incredible global appeal.  So don't underestimate Vancouver!        
Now today, 20 years later, both Vancouver and Toronto have seen unbelievable parallel growth and price escalation. In fact, comparing the population numbers over 20 years, year-over-year are surprisingly similar, with 25% to 27% respective growth.  As immigration from all over the world continues to flood into Canada in the coming years – both cities will be greatly demanded." 
To learn more about the real estate stories and successes of the Leadership Team at MLA Canada, visit our 20 Year Celebrations page.  
Category
Real Estate News
Recent Posts