February Real Estate Market Data & Insights
"We have clearly seen the trickle-down effect of the resale market into the presale. Single month launch absorptions have notably increased, investors have returned and are no longer sitting on the sidelines and many buyers are looking to presale to avoid resale bidding wars." Suzana Goncalves EVP, SALES AND MARKETING; PARTNER, MLA CANADA.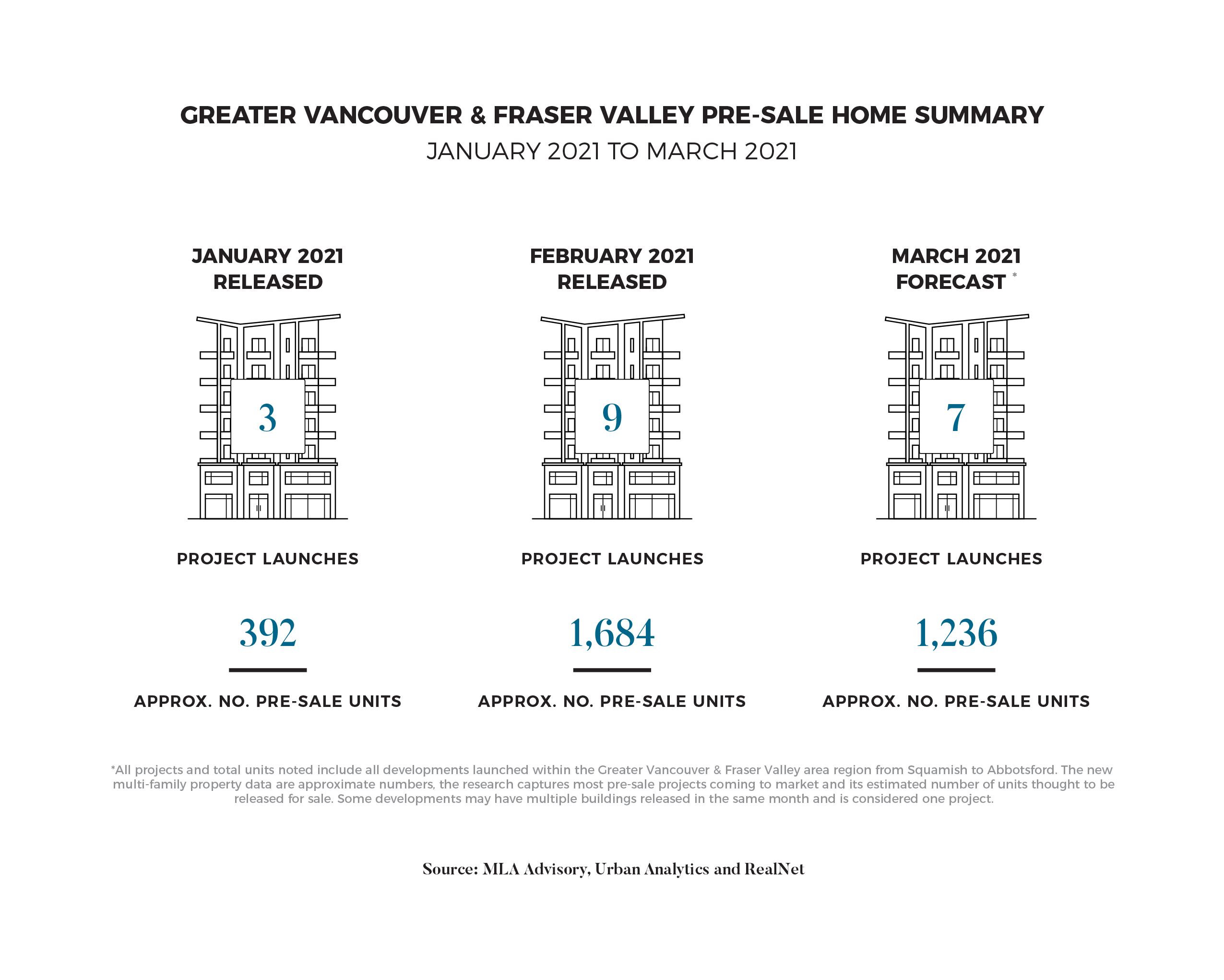 ELEVATED CONCRETE ABSORPTIONS AHEAD OF COMPETITIVE SPRING MARKET  
In February, nine presale projects began sales and released approximately 1,684 new condominium and townhome units to market. Notably, five of the new projects are concrete condominium developments that contain 1,374 units, which marks the largest release of new concrete units since November 2018 (27 months ago). Of the newly released inventory, 762 units were absorbed during February, indicating a 45% same-month sales rate. A large portion of February market activity occurred in Burnaby and West Coquitlam as four new highrise projects launched presales. These projects are Tailor by Marcon in Brentwood, Telford on the Walk by Intracorp in Metrotown, as well as Smith & Farrow by Boffo and Jinju by Anthem in West Coquitlam. On the heels of realtor preview events over the past few months, these developments have capitalized on the positive market sentiment and low interest rates. As a result, 55% of the units within these four developments have already sold. These strong absorptions within highrise concrete product indicate general market optimism, especially as it relates to investor purchasers.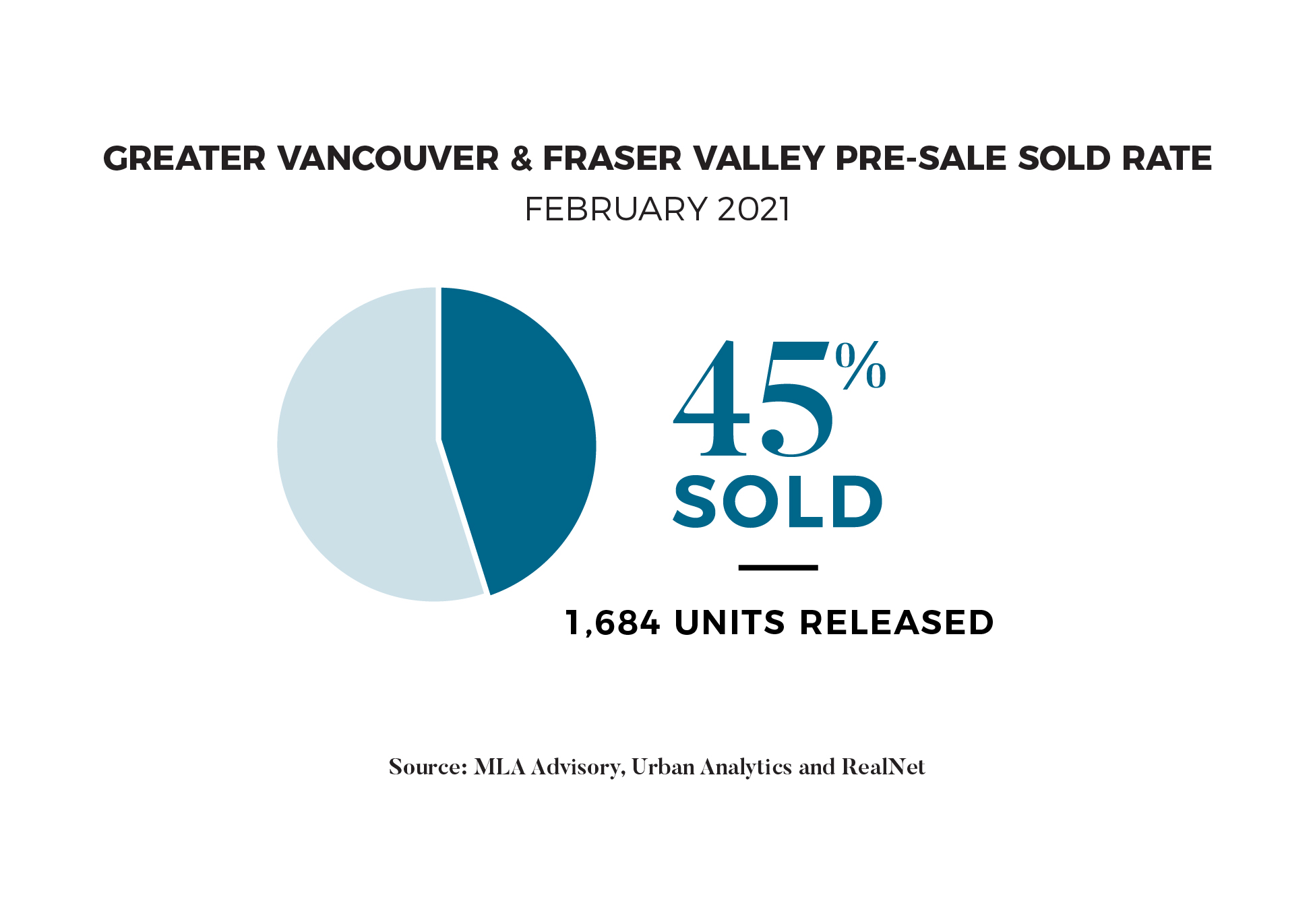 INTEREST RATES REMAIN LOW  
Interest rates will remain low for the foreseeable future as the Federal Government continues to be focused on stimulating the Canadian economy. Although the current housing market is extremely active, key industries in the country have been severely affected by Covid-19 restrictions resulting in the largest GDP contraction on record. With many sectors needing support, interest rates are expected to remain low to spur on spending and capital investment making more housing opportunities affordable for those looking to get into the market, upsize, or expand their portfolio.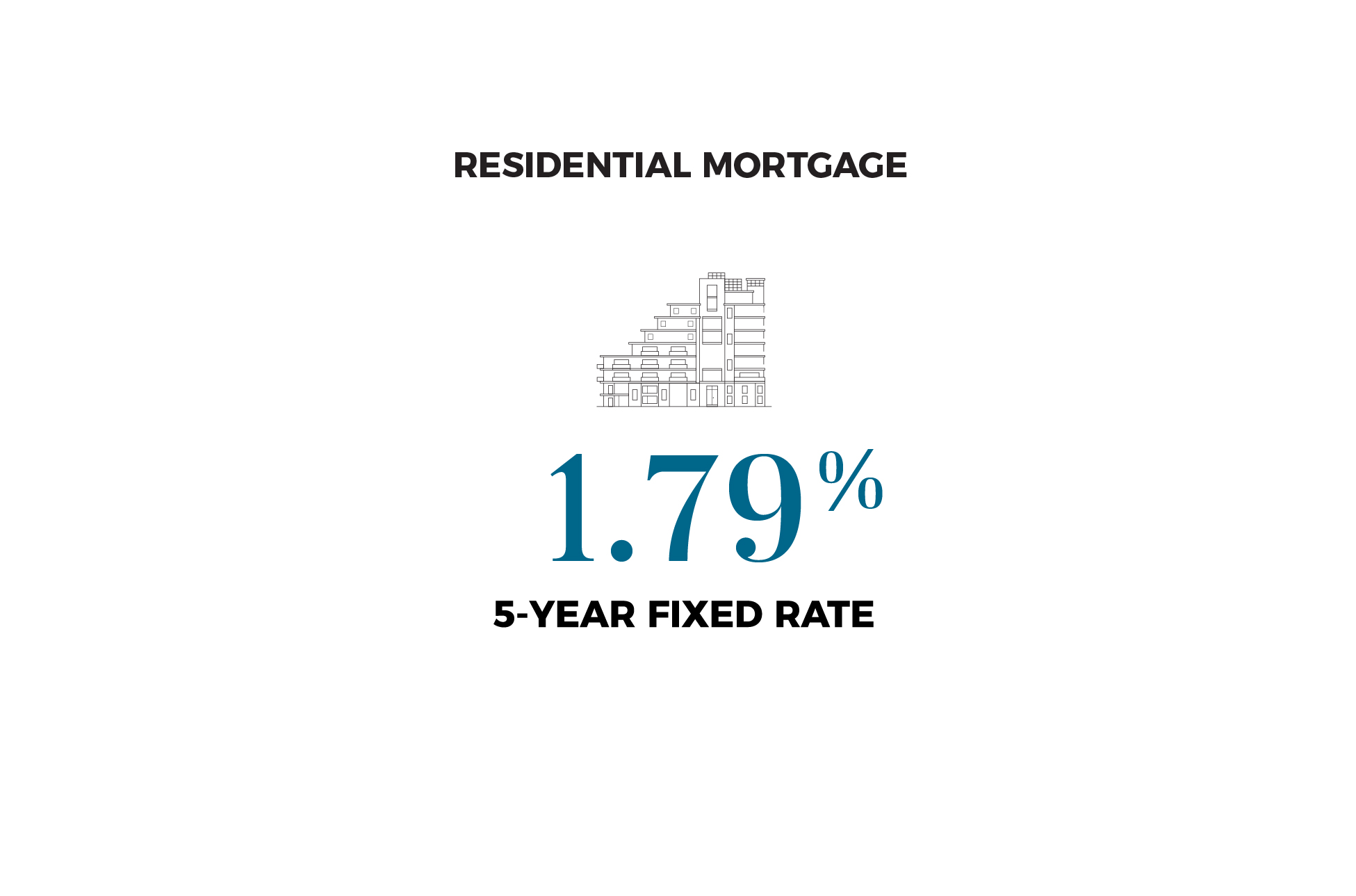 MANY PROJECTS BEGINNING TO PREVIEW FOR THE SPRING 
After a very busy February in both presale and resale markets, many developers will be looking to expedite planning and bring their projects to market for the busy Spring months. With interest rates remaining historically low and abundantly positive market news in the first two months of 2021, buyers and sellers alike are continuing to transact within all product segments. Looking ahead to March, MLA Advisory forecasts that there will be six new presale projects that will launch sales; these projects will release approximately 1,069 concrete condominium units and 167 townhome units to market. In terms of markets to watch, Burnaby will continue to see heightened activity as the Spring approaches, with new highrise projects by reputable developers including Concord Pacific and Bosa Properties.