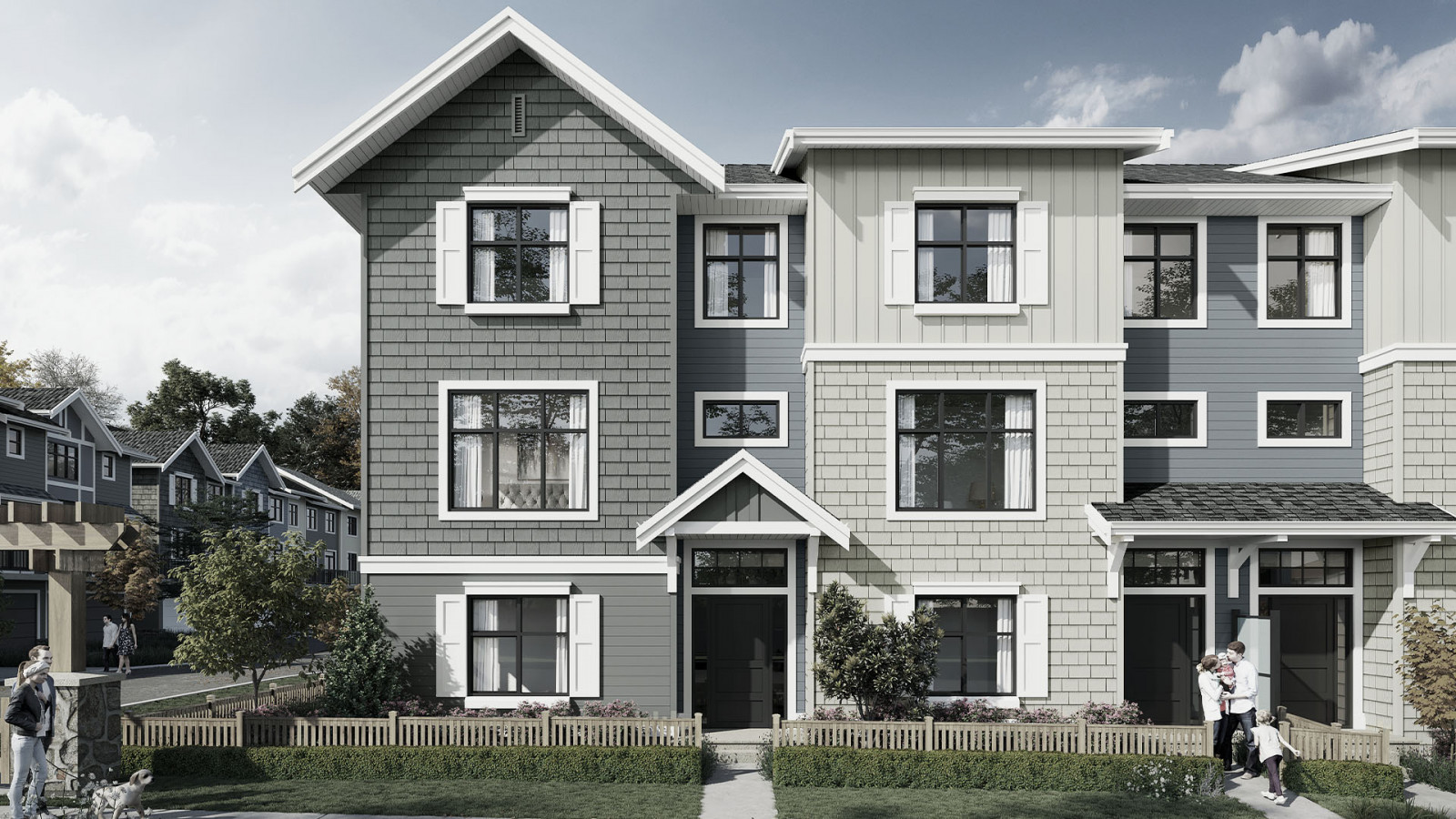 A collection of sophisticated single-family style Townhomes at Parc Central
As one of the Fraser Valley's rapidly growing marketplaces, Langley has been on the tips of many realtors' tongues this year. With many families and downsizers flocking to the valley for a place to live, work, and raise children, local developer Essence Properties have developed a stunning array of new townhomes in the heart of Langley's Willoughby neighbourhood. With an abundance of innovation and attention to detail throughout each townhome design, Noble has become a sought-after place for families and downsizers to live in Langley.  
"We're finding that buyers are searching the region for more space to grow their family and work from home. They want the yard, they want the privacy, and so today the Fraser Valley and some of the sub-communities within the Valley have more to offer than just affordability. There are lifestyle factors that are contributing too," Brittany Reimer, Managing Director at MLA Canada's Fraser Valley office.   
Noble marks the final collection of 30 executive townhomes at Parc Central. Comprised of three- and four- bedroom townhomes, Noble provides families a quiet yet connected place to live within the Fraser Valley. Ranging from 1731 to 2118 sqft, this townhome collection delivers a spacious place for living and thriving. And with a fantastic selection of schools, green spaces, public transit, and shopping nearby, Noble elevates a peaceful Langley living environment combined with all kinds of amenities that are only a short walking distance away.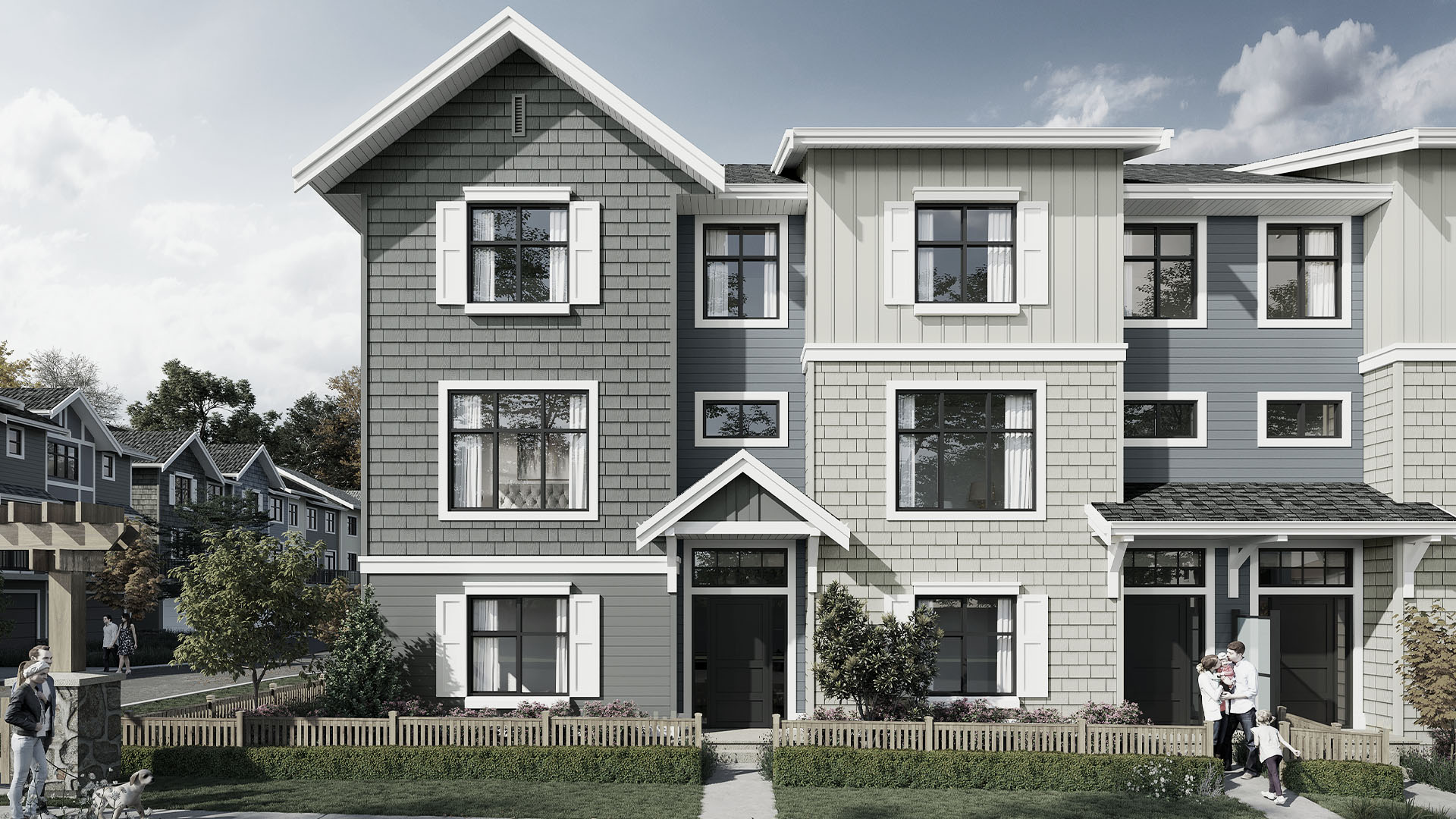 Living in Langley and Life at Parc Central 
Langley is known for its blend of urban accessibility yet quiet and connected community feel. Genuine neighbourhood spirit is what makes living at Noble in Parc Central so special. Access to childcare, education, fitness centres, restaurants, and entertainment are a mere few blocks away from this central community in Willoughby. Families can prosper in a flourishing neighbourhood environment or quickly escape to the calming and serene parks nearby. Downsizers can thrive in an easy to access urban hub and take advantage of the convenient availability of public transit.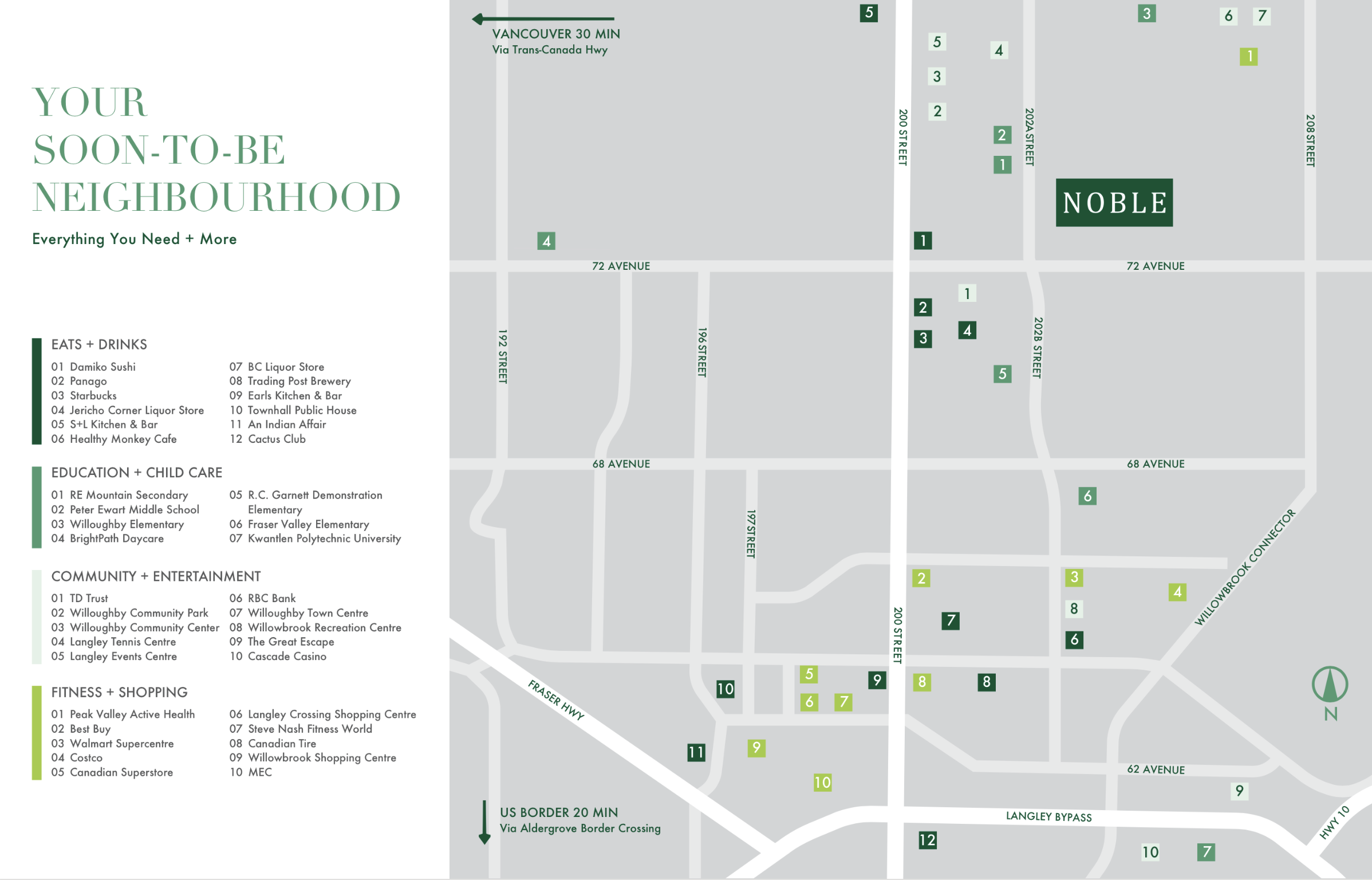 With easy access to highway 1, residents in Langley can head downtown for a full day of Vancouver adventures in just 30 minutes. East of Langley, many enjoy heading to Abbotsford, Chilliwack, or Hope for scenic getaway daytrips.  
"Langley offers a peaceful yet connected central hub for many families looking to grow, or downsizers looking to entertain guests and maintain an active lifestyle in and around the Valley," Reimer adds. 
Noble Homes Radiate Quality in Every Detail 
Designed by award-winning Focus Architecture, the townhomes at Noble have been crafted with advanced and thoughtful design that makes living in Langley efficient, private, and easy. With sound conscious construction, each home at Noble is built with an innovative party wall that provides both ambiance and a barrier from external sounds. Double 5/8" drywall is installed for superior soundproofing, and acoustical batts in each home's joist cavity means even more shelter and privacy. 
Each townhome includes a private outdoor space with opportunities to hook up BBQs on their main floor balcony. With double side-by-side garages and extra-large driveways available at every home, Noble offers space for a total of 4 parked cars. If entertaining is something sought after in a townhome, Noble provides visitors with 10 dedicated parking spaces.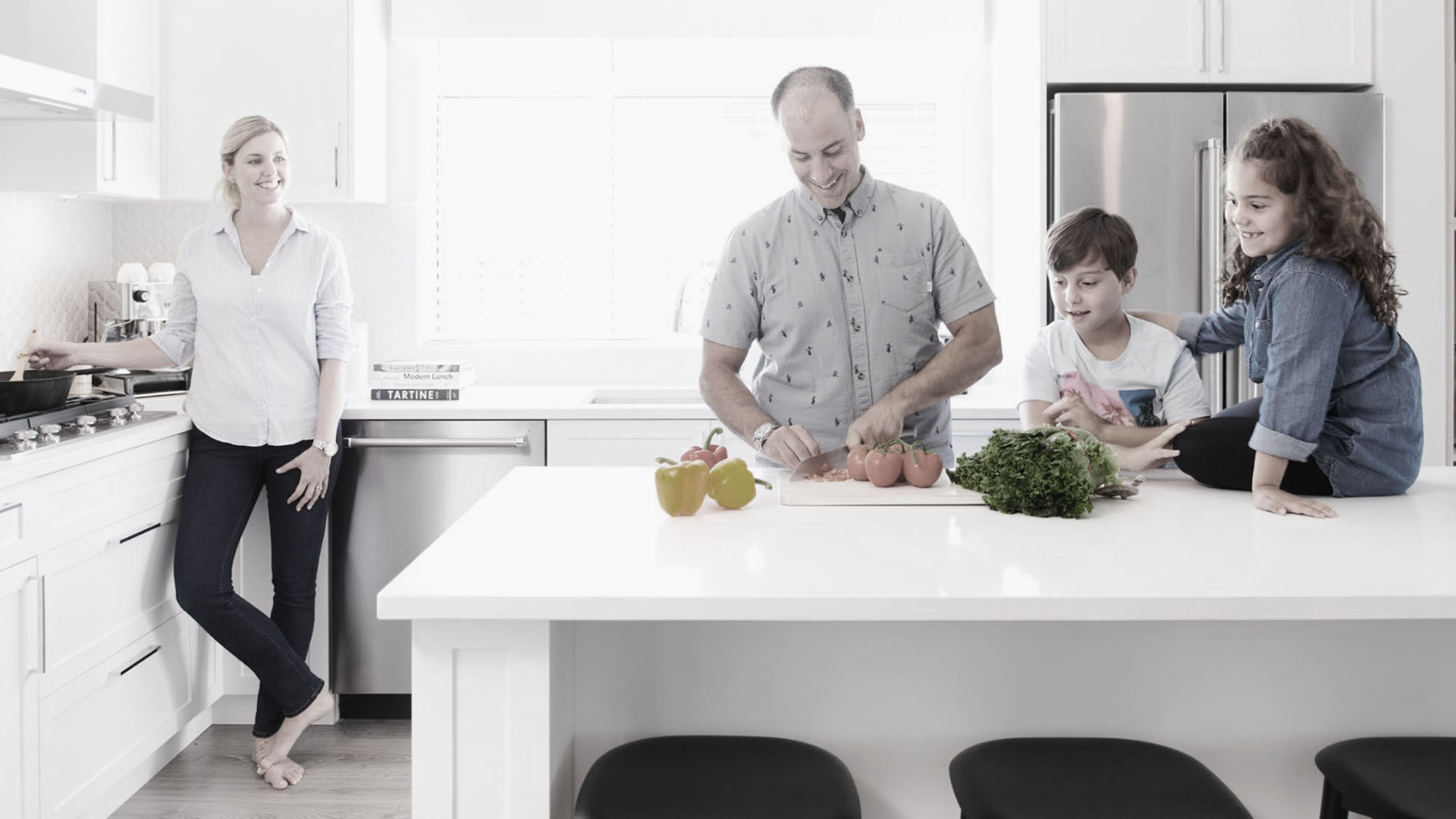 Exquisite Interior Design  
Essence Properties ensured every home was well designed to provide modern and sophisticated homes. 9' ceilings on the main level deliver an open, airy sense of volume, while a signature entertainment centre with custom millwork, sleek electric fireplace, and wire-management system available in most homes allows for quick and easy set-up of a space to entertain. Notable extras include an energy-efficient, forced-air heating system that draws in fresh air from the outside and ensures a comfortable indoor temperature. Residents can also opt for central air conditioning to promote better sleep and overall air quality. 
A large kitchen design provides families the space and accessories necessary for healthy home cooking. Each home's kitchen is built with custom moldings throughout, polished chrome handles, and an open design concept featuring a grand, quartz-topped island. Noble homes include stainless steel appliances from KitchenAid, including a 30" 5 burner gas cooktops, 30" sleek wall oven with integrated microwave, 36" refrigerator with French-doors and water dispenser and ice maker, and a 24" Pro-Wash dishwasher.  
Carefully crafted bathroom design at Noble delivers a blissful place to unwind or get ready. With GROHE 8" showerheads, oversized walk-in showers, beveled mirrors with vanity lights, and dual unmounted sinks with GROHE faucets, the bathrooms offer quality and practicality in every townhome.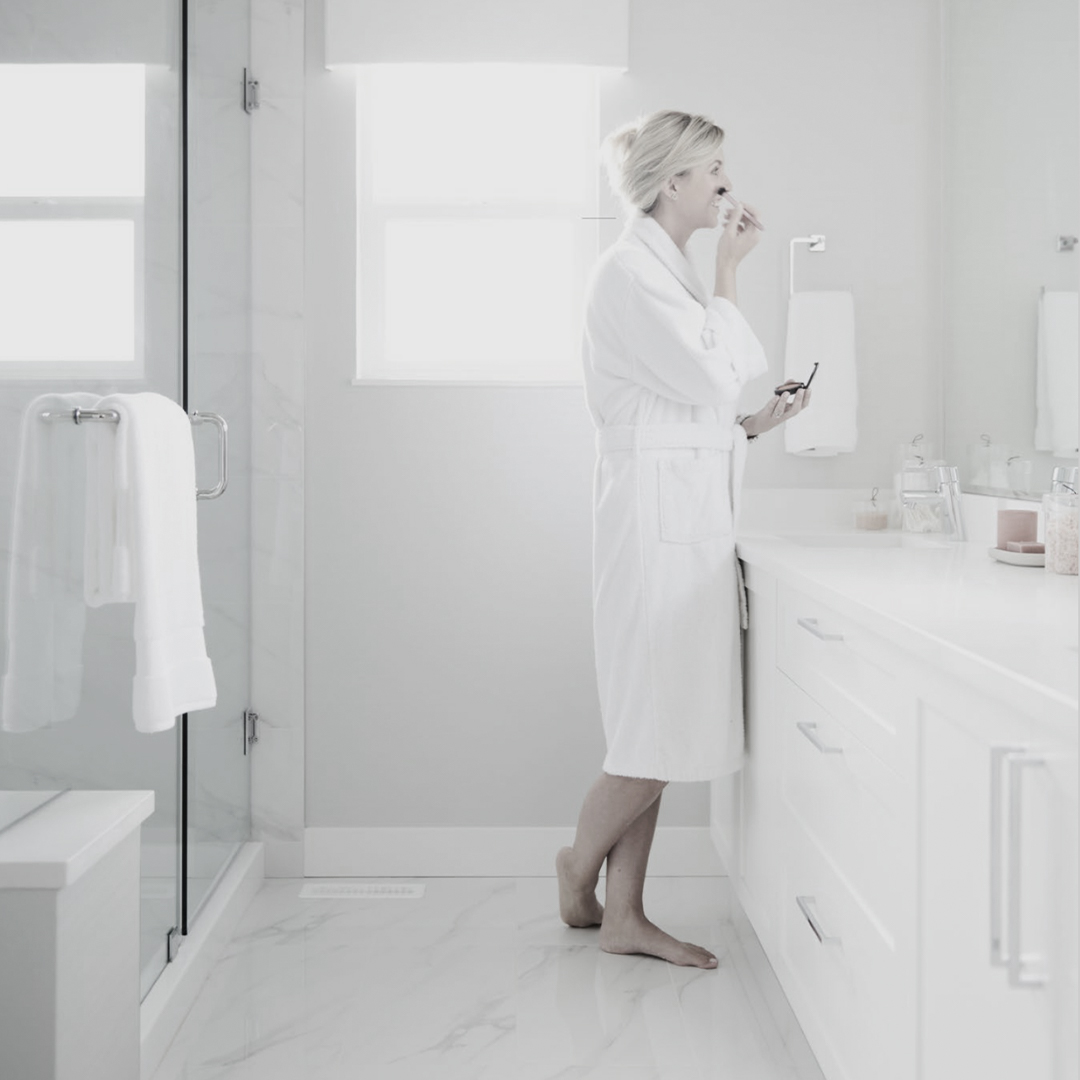 Homes at Noble also offer additional space to accommodate for growing family members or visiting guests. Every lower-level design includes a flex or guest bedroom, with some floorplans also offering a three-piece bathroom. Bedrooms located in the townhome's top floors provide plenty of space, including an ensuite and generous walk-in closet within each primary bedroom.  
"Whether you are looking to grow or start your family, or perhaps looking to downsize, Noble Townhomes by Essence Properties provide both space and privacy throughout each thoughtfully designed floorplan. Easy access to community, necessities, and nature makes this Willoughby townhome collection in Langley an incredibly attractive location for many looking to live in the Fraser Valley," says Reimer.  
With 65% of homes already sold, time is of the essence if you wish to purchase at Noble. To find out more or to start the process with us today, register online now.