April 27, 2023
Nolita 60% Sold: Strong Pre-Sales Demonstrate Demand for Quality Homes in Kelowna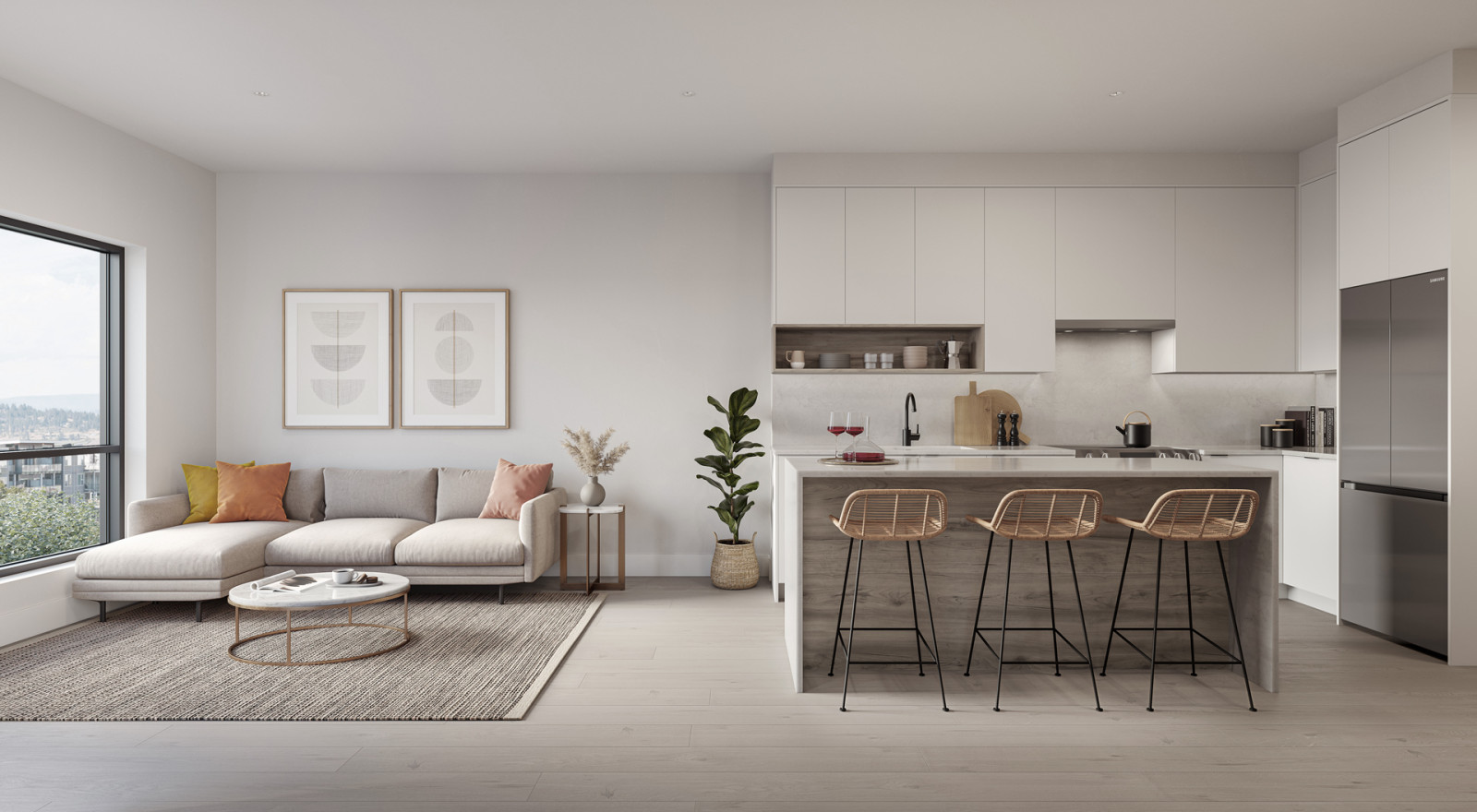 Nolita, an upcoming real estate development located in downtown Kelowna, has already sold 60% of its units to early registrants, demonstrating its strong sales success as a lucrative opportunity for investors seeking profitable long-term investments in real estate.  People have been drawn to Nolita because of its boutique feel, stunning architecture, and beautiful interiors. Every aspect of the building and the homes has been thoughtfully designed from the moment you enter the lobby. And to top it off, you're in an incredible location. "You're steps to the beach, entertainment, exquisite restaurants, and so much more," says Johannes van Leenen, president of Fifth Ave Properties
With the public sales launch scheduled for May 6th, prospective buyers can take advantage of the various pre-sale incentives, including a 10% deposit, 0% assignment fee, and a storage locker valued at $2,500. The development  offers  various  housing  options,  including  Studios, Jr. One-Beds, Two-Beds,  Jr. Two-Beds, Jr. Two-Beds + 2 Baths, and a limited collection of garden-style townhomes. Nolita is an ideal location for those seeking the Okanagan lifestyle, offering convenient access to various amenities such as restaurants, shops, bars, the UBCO campus, and outdoor activities like hiking and water sports.
"We aren't surprised at how fast we are selling right now. There is a shortage of housing here in Kelowna, and due to major economic drivers like the new downtown UBC campus, the demand is still incredibly high. Kelowna is the fastest growing city in Canada and we whole-heartedly believe it will continue to be a very strong market in both the short-and long-term future," says Taylor Musseau, Managing Director and Partner at MLA Okanagan.
Why Nolita is a Great Investment Opportunity
Investing in Nolita presents a lucrative opportunity in the current market due to various demographic trends and investments from private and public institutions supporting sustained demand in Kelowna. Kelowna is the fastest-growing CMA in Canada, seeing its population increase by 14% from 2016-2021. The high demand for rental housing is evident, with almost no vacancy and rental rates comparable to major cities such as Vancouver and Toronto. Kelowna's total value of building permits shattered its previous record in 2022, reaching over $1.2 billion by December, which is $200 million higher than the previous record. Additionally, UBC Okanagan is expanding its campus and building a 140,000 sqft innovation centre and a 43-storey tower, further contributing to the city's growth.
"Nolita is a great choice because it's one of only a few new projects coming to market this Spring. It also allows buyers to purchase at today's suppressed pricing without having to qualify for a mortgage for 12-14 months. This means you get to take advantage of today's depressed prices while being able to put off obtaining a mortgage until the future when rates are anticipated to decrease. It's a true win-win," says Taylor Musseau, Managing Director and Partner at MLA Okanagan.
Purchasing a pre-sale property has many advantages, including delayed financing, pre-construction pricing, and building equity in the home with just 10-15% down. These factors are just a few reasons that make Nolita an excellent investment opportunity in the current market. Moreover, buying a home at Nolita allows homebuyers to secure a property at 2023 pricing with only a 10% deposit, giving them more time to save towards the down payment before completion and potentially reducing their loan amount.
Kelowna's Market Poised for Growth
Kelowna, a rapidly expanding urban center, stands out among Canadian cities for its unparalleled array of amenities. The city's real estate market has captured the attention of a diverse range of potential buyers, particularly those seeking greater affordability and property ownership opportunities relative to their current residences in larger metropolitan areas. This trend is reflected in the surge in home and condo sales observed in March, with a 61% increase in home sales and a 76% increase in condo sales compared to the previous month. However, the current housing completions are insufficient to meet the upcoming demand for the growing population, with a shortage of 30%. This supply-demand mismatch is expected to exert continued pressure on the housing market for the foreseeable future. Absorption rates play a crucial role in gauging the market trend. Absorption rates indicate the number of homes sold within a given time period. As of March 2023, the absorption rate has started to rise to around 20%, hovering on the edge of a seller's market but still within the balanced market range. The substantial increase in interprovincial migration to Kelowna, which has doubled from 15,000 to 30,000 people in the last five years, has contributed to this strong demand. As Taylor Musseau, Managing Director and Partner at MLA Okanagan, notes, "People moving here from other provinces want to live here and experience the amazing environment and amenities we have."
Category
Real Estate News
Recent Posts