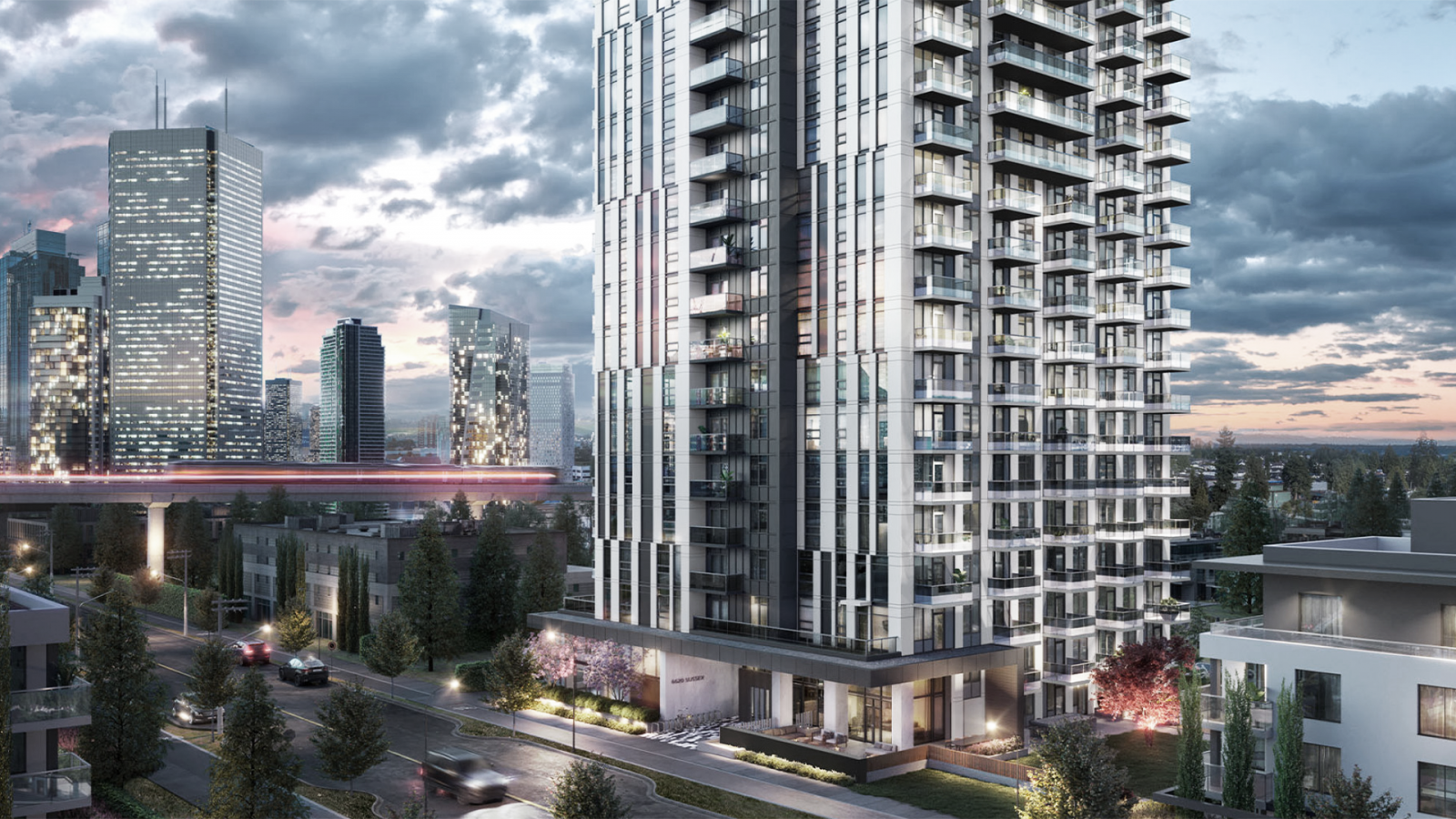 Coming to Burnaby's most connected urban centre is O2 Metrotown by Keltic, a 32-storey luxury concrete building featuring a first-of-its-kind living experience. Keltic recognizes that our environment affects our physical and mental wellbeing. That is why O2 has been engineered with evidence-based building techniques to tangibly improve homeowners' health and wellbeing. With 285 Studio- to Three-Bedroom residences, this sophisticated community embodies O2 Metrotown's philosophy of health and wellness centred living in every aspect of its design. 
HOMES DESIGNED FOR THE EVOLUTION OF WELLNESS 
O2 Metrotown is inspired by the WELL Building standards; an internationally acclaimed institute focusing on five key health pillars to support the development of wellness-focused buildings and integrated communities. O2 has over 7,200 square feet of exceptional indoor and outdoor amenity space that challenges the status quo of urban living to improve the health of its residents. 
Relax in the infrared Himalayan salt sauna after a workout in the building's premium fitness and yoga facilities, grow vegetables in the dedicated urban agriculture area on the beautiful rooftop terrace and entertain friends and family in the indoor and outdoor entertainment lounges.  
DISCOVER IN-HOME WELLNESS FEATURES 
Keltic's philosophy is of health and wellness centred living directly promotes O2 Metrotown's design. A standard feature in all two-bathroom homes are premium, fully enclosed steam showers that surround you with warm water vapours. These luxurious showers help improve physical and mental well-being by flushing toxins, improving circulation and cardiovascular health, reducing stress, and detoxifying your skin. This feature can be an optional upgrade in one-bathroom homes. 
Each home and amenity area has a dedicated, commercial-grade MERV 13 Filter that remove 135% more particles than a typical air filtration system. O2 Metrotown's air purification protects homeowners against even the smallest of particles including airborne viruses, contaminants, and allergens. 
The water you drink affects your energy levels, digestion, and joint health. O2 homes feature advanced water filtration systems that remove approximately 99.9% of toxins, chemicals, and organic contaminants from your drinking water to improve your overall health. 
LOCATION FOR CONVENIENCE AND WELL-BEING 
Located in the heart of Metrotown, O2 is a thoughtful step in the evolution of this growing community. Located steps from a Metrotown Station, O2's central location means that you can spend less time commuting and more time cultivating a healthier, cleaner, and more connected lifestyle. Walk five minutes to Metropolis Mall and restaurant row or hop on a 20-minute SkyTrain to Vancouver's downtown core. 
O2 Metrotown gives homebuyers direct access to green spaces supporting physical and mental well-being; with trails, sporting facilities, and Central Park all within walking distance. 
Register today for early access opportunities and to secure a home at O2 Metrotown.
Category
Real Estate News
Recent Posts