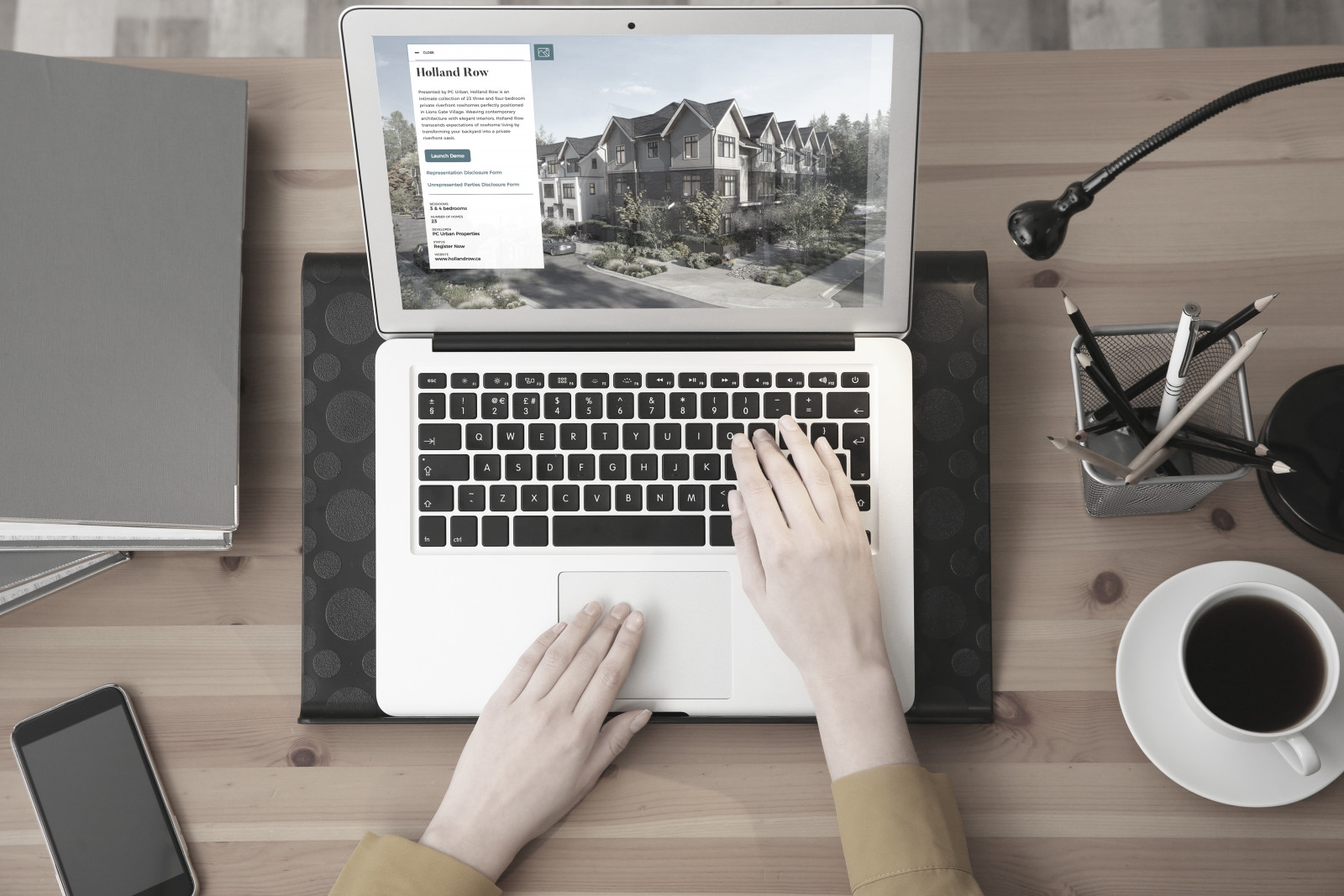 An Inside Look at the Virtual Home Buying Experience in 2021
Curious about what it's like to buy property online after the last year? We asked MLA Sales Director, Richard Klein, how the virtual home buying experience is rapidly evolving to benefit the home buyer.
A year into the pandemic and online real estate sales are flourishing. With less in-person interaction preferred, the need to bring the online experience closer to real life is growing exponentially. Website photos and social media posts are used to promote new real estate listings more than ever. Now interactive 3D tours, virtual open houses, and live-streaming are quickly becoming the norm. 
MLA has always been tech-forward, which became even more of an advantage over the last year. Our relaunched MLA Live platform brings all the aspects of viewing and deciding on a home in one online package. We had a chat with MLA Sales Director, Richard Klein, who shared insights into the shift to a primarily digital home buying experience and how MLA is ensuring it's an advantage to home buyers, and not a gimmick or obstacle.
 
How online/tech-focused did you see the real estate industry pre-pandemic and how did it grow over the last year? How has it benefited clients in light of COVID?
There's no question that real estate, eCommerce, banking - any industry really, has seen a really big shift to digitization and the use of technology. But I think real estate has lagged behind, generally, with using tech in a meaningful way to make consumers' lives easier. 
At MLA Canada, real estate intelligence has always been our focus, keeping us ahead of the curve. We aim to make it as easy as possible for our customers to get real estate information as quickly as possible.
 
From your customers' side, how did their expectations in buying online and using digital tools change from pre-pandemic through to now at the one-year mark? 
Customers already start their shopping process online for most purchases - it's the same with real estate. They would find a listing, developer, or maybe the MLA Canada website. They would also inquire for more information or specifications, a brochure link. 
Looking at eCommerce, 10 years ago, the idea of buying something as simple as shoes or clothing online was pretty alien to most people, but now it's second nature. I think that the real estate industry has to accept that much more of the buying audience wants to get information quickly and make meaningful decisions beforehand. COVID has only accelerated this. 
Consumers are becoming more demanding about the information they have access to. In real estate, we sometimes see that information isn't provided so readily to consumers, which is a frustration. Now if you want to buy a car, with Tesla a good example, you can get all the information you need online, purchase online, organize a test drive online, and you can have the car delivered online.
That said, the industry needs to adapt so that there is enough information for consumers - so there are no friction points.
"The key is when you're buying, you want the least friction as possible before you make your decision."

Virtual home tours and open houses: What client experience do you look to provide and how do in-person showings fit in? 
We always want to personalize the experience. We want to be targeted on how we treat each client. Consumers are more demanding now. They can tailor every element of their online shopping experience from custom items to delivery speed. Why shouldn't they expect that from real estate? We see that as the way forward. We think the consumer should have the power to make considered decisions that are also fitted to their needs. For a virtual-only experience, it has to be as close as possible to reality. With 3D tours like Matterport, these app experiences have to be realistic, seamless, and intuitive.
On in-person and virtual showings, I think they can end up complimenting each other quite well. One example is Smith and Farrow, a development by Boffo. We had a completely remote event with over 550 people log on for the tour of the showhomes. What's interesting is, because we have a very large physical space for the sales gallery with 10,000 sqft., we were also able to invite people to the sales gallery while providing the right safety information before coming. That way, people still had the option to have the tactile experience in its entirety, but everything else they needed was provided online.
Buying real estate is probably the most significant purchase of your life, as an investment or a place to live in yourself. Tech-forward is critical, but I see an in-person experience at the end of it. I don't see the entire process getting automated. The critical thing about the digital experience is that you're arming the consumer with as much information as possible. People want to feel empowered. They will really make a considered decision online, but there will always be a human experience - touching and feeling a new home - will always play a part.
MLA was ahead of the curve with the MLA Live platform, which was revamped last summer. Can you share highlights of it and what the process is like? How does it help the seller and the buyer?
MLA Live is a fantastic tool, part of a trend that COVID accelerated no question. The idea of doing something remotely when not comfortable in person is understandable. But MLA Live as a platform speaks to a much wider international trend. Vancouver is a multi-ethnic, eclectic city, and the number of people set to move here are from all over the world and they'll have to consider real estate, either buying or renting. The Canadian government is planning to bring in 1.2 million immigrants over the next three years, in light of the pandemic.
If we can digitize the process, like with MLA Live, we can give anyone in the world the opportunity to have an experience that's as close to in-person as possible.
"The frustration from consumers historically for real estate is the ability to get information quickly and easily. And we're trying to break down those barriers."

What's critical to you might not be critical to another customer - so on MLA Live, we give access to all pieces of information. We can look at the range of amenities that you specifically need - school options, parks, public transit, a coffee shop within walking distance. 
So, if a client does physically walk into a sales gallery, we want them to have as much prior information as possible and already have their mind made up on a lot of their decisions. Then in-person, they can see, touch, and be assured of the physical aspects. MLA Live is something I expect us to use a lot with a more international market, with more people looking at Vancouver from overseas.
 
How do you see the virtual home buying experience progressing into a post-COVID world?
Moving forward, I do think when you decide on buying real estate, it won't just be about the 'product' itself - the home - it will be about removing the barriers to making decisions around buying the home. So, is my interaction with my agent really seamless? Do I get lots of information that really resonates? Can I easily get video, photos, and other vital content online? Did I have all my questions answered quickly? Also, what is the post-buying experience? How much engagement are we having?
"We want to take away the friction points for consumers. We want to make the purchase process as seamless as possible. We want to arm them with as much information as we possibly can."
Learn more about technological advancements happening in real estate.
By MLA Contributor Simon Gerard
Category
Real Estate News
Recent Posts