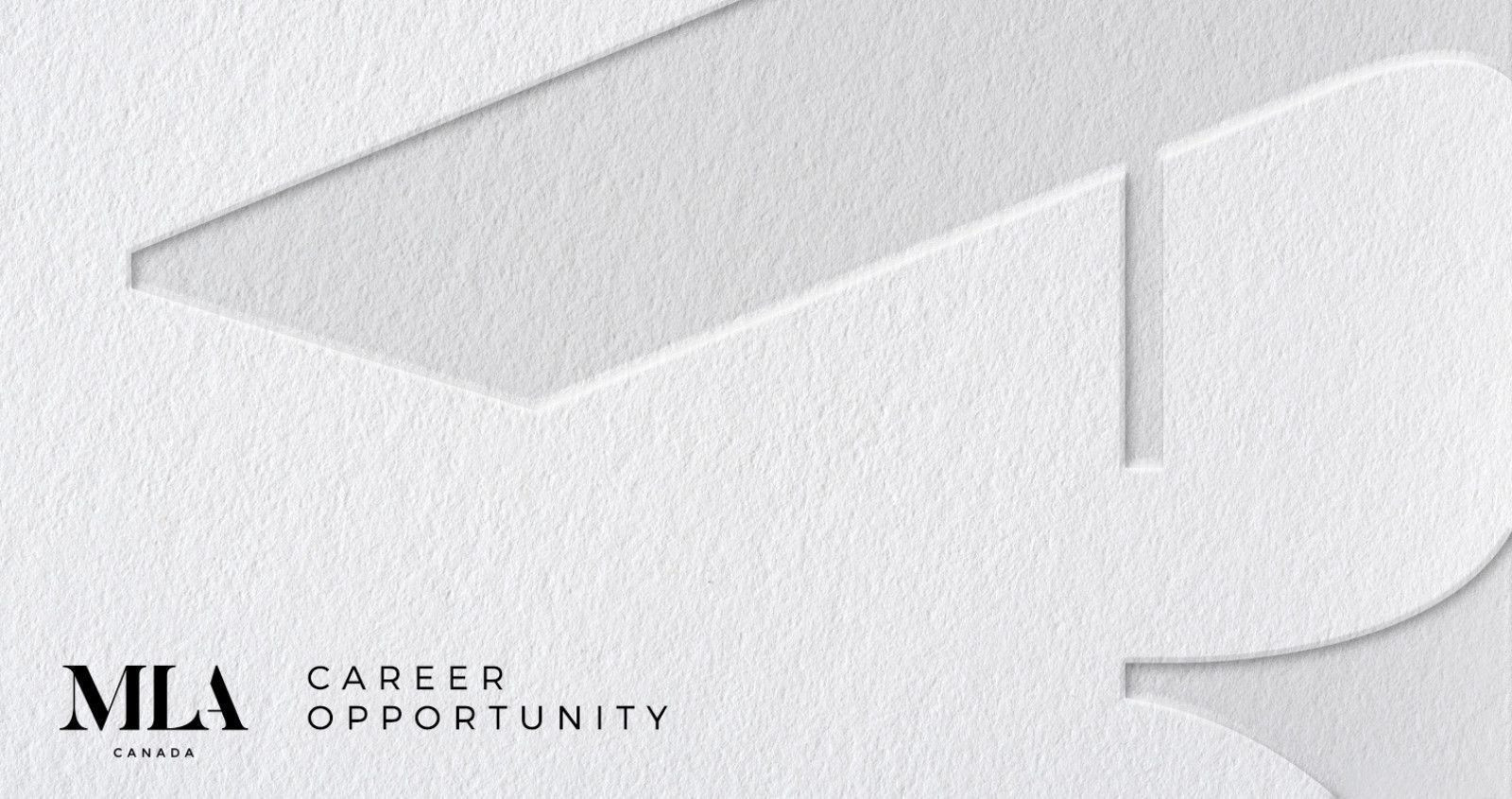 ABOUT MLA CANADA
MLA Canada is the most comprehensive real estate service provider in Canada. Partnering with residential developers, MLA Canada offers an unmatched level of expertise in advisory services, market intelligence, project marketing, sales, customer care and administration. From boutique projects to large masterplan communities, our diverse and deeply experienced service teams deliver exceptional results while placing our clients' objectives and brand identity first.
WHAT YOU CAN EXPECT
We offer you an exciting and challenging work environment as a Project Coordinator, Customer Care (PCCC) at our Downtown Vancouver office. You will report to the Director of Administration and Customer Care (DACC) and collaborate on an array of items. The role of the PCCC is to provide support to the DACC in developing and executing strategic operational growth within the MLA Complete service offering. The PCCC works alongside various departments, including: Administration and Customer Care, Sales, and Technology, to drive operational efficiencies, ensuring process consistency, while always striving to create an exceptional experience for all homeowners. We are seeking a driven and committed team member who will oversee and manage the delivery of all aspects of Customer Care, including homeowner services, completion strategy and customer care. We are looking for a self-starter who is ambitious, technologically capable, and passionate about challenging the status quo to continuously improve the end-user experience - we never settle!
As we work with a hybrid remote policy, even before Covid, we will continue to adapt this method as we continue to navigate the guidelines administered by public health. Please note, only residents of the Lower Mainland will be considered at this time as we do require team members to collaborate in office and/or in person as needed. This is not a full- time remote opportunity and will be located at our Vancouver branch.
The core responsibilities for the role will be, but are not limited to:
REQUIREMENTS
Responsible for overseeing all functions of the MLA Complete service offering, acting as a resource for information on MLA Complete and customer care best practices and processes, and holding teams accountable
Support the Customer Care Team to ensure communication methods and workflows for homeowner communication are followed at all times
Support the Customer Care Team with the refinement and execution of the completion strategy for each unique development
Be intimately familiar with MLA Complete processes and workflows, actively providing recommendations to continually improve our systems, in order to create better experiences for homeowners and our Clients
Oversee and manage all customer care functions of our CRM, identifying and implementing improvements, developing automations to increase efficiency and improve customer experience, and building reports that help drive business decisions or monitor key team metrics
Track, monitor, and compare development progress and status against communication timelines and workflows
Provide support to the Customer Care Team to ensure they have the tools necessary to perform their role
Assist with the development and execution of strategic initiatives and all operations items that relate to the MLA Complete service offering
Assist with the development and execution of MLA's homeowner experience platforms and customization of CRM under the guidance of the DACC
Assist with the development, implementation and execution of Administration and Customer Care Department priorities
WHAT YOU BRING TO THE TABLE
1-2 years of Project Coordinator experience. Real estate experience, especially in the construction and completion of pre-sale developments, would be considered an asset.
Technologically sound, and comfortable with supporting a variety of databases and systems. Experience working with customized applications would be considered an asset.
Proficiency in MS Office applications (Office 365) and experience utilizing software such as Avesdo and Hubspot
Experience and proficiency with CRM implementation and management, including development of automations focused on increasing efficiency and improving customer experience
Experience taking a leading role in building complex and strategic systems and workflows focused on customer journey and experience
Ability to produce results independently while maintaining a positive team environment
Extraordinary interpersonal and communication skills
Strong facilitation and team leadership skills
Consulting, analytical, and problem-solving skills
An amazing attention to detail with an ability to thrive in a fast-paced environment
Proven time-management skills while working under pressure with multiple projects and timelines
BENEFITS
WHY IT'S SO GREAT TO WORK FOR MLA
MLA offers individuals an unparalleled opportunity to work with a growing company with a clear vision to be Canada's undisputed leader in real estate, and to be a part of setting a new standard of excellence for experience and innovation in the world of new home sales.
Our core values are at the heart of our people and company objectives. We strive for Innovation, Empowering our People, Committing to the MLA Experience and Delivering Results.
We celebrate our wins and each other. We are committed to fostering a rich learning organization and mapping out career paths based on individual talents and goals. We are big on fostering a community based on trust, respect and creating a fun and collaborative place to be! Ask us about our yearly Rocket Awards program and annual gala events, where we put celebration into action.
In addition to a competitive compensation structure, we offer:
An amazing opportunity for personal growth and development
A defined bonus structure
A comprehensive benefits package
Fitness and transit subsidy programs
An opportunity to work with the best of the business
A fun, collaborative, innovative and fun working environment
On-going commitment to training and development
Opportunities for educational webinars
Career path and personal growth plans – we invest in you and our team
To apply, click HERE