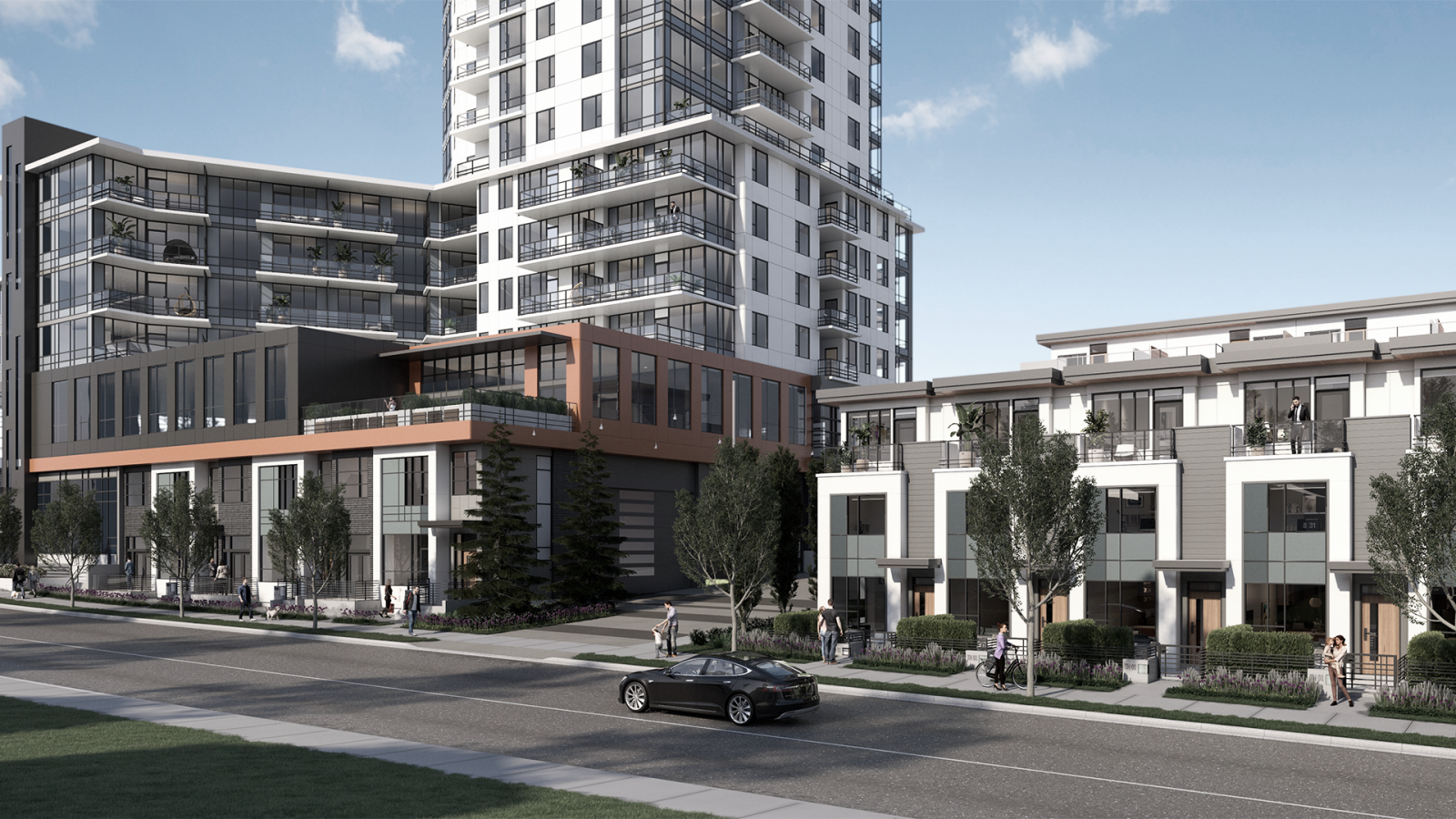 Introducing Format's final townhome release with only 7 homes remaining. 
Format by Cressey brings rare and sophisticated 2- and 3-bedroom homes ranging from 1,141 to 1,747 sq ft to East Vancouver, with TH-C that lives like a single-family home. Format's final townhome collection features a selection of walk-up homes with an expansive feel and minimalistic approach that combines functionality, beauty, and simplicity. Tucked away on an idyllic tree-lined street, the townhomes connect via greenway to the thriving East Vancouver neighbourhood of Cedar Cottage. These modern homes are thoughtfully designed for people who crave a design-forward aesthetic with the walkability of urban living and a family-friendly lifestyle, for a home that gives you space to grow. 
Location 
Format is located in the vibrant and connected neighbourhood of East Vancouver, where boutique businesses and local innovators thrive. Walkable to some of the neighbourhoods most sought after restaurants and cafes like Do Chay and Pallette Coffee Roasters, Format offers everyday conveniences. Drive to Downtown Vancouver in 13 minutes, walk your dog at one of the 9 pet friendly parks or take your family shopping at some of East Vancouver's celebrated independent shops. 

CresseyKitchen™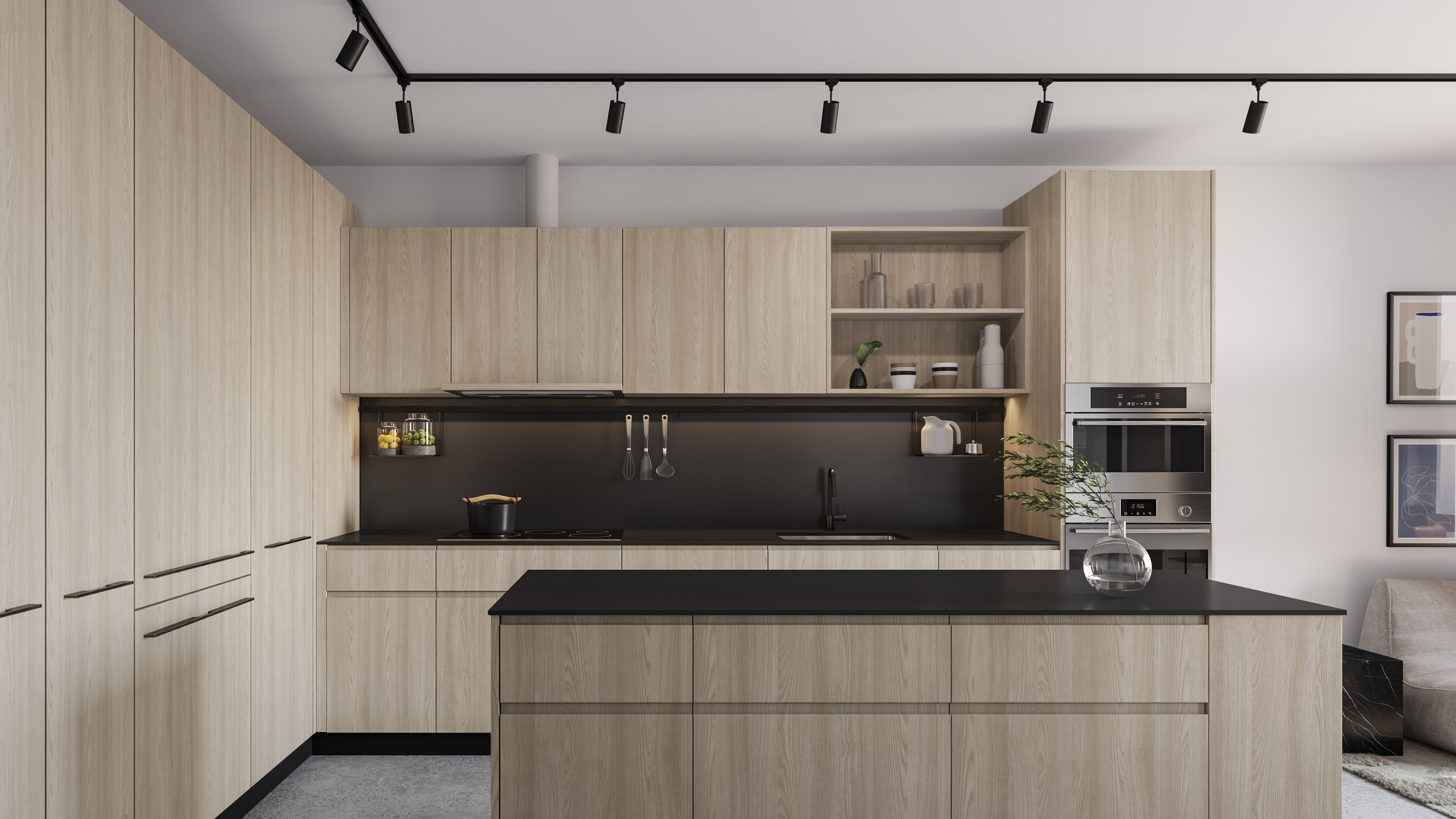 The final townhome release for this modern development includes details like the CresseyKitchen™ –synonymous with thoughtful design featuring integrated full-sized premium European Fulgor appliances, durable Dekton countertops and sleek matte black fixtures. Homeowners also have the option to choose between two carefully curated colour schemes; A soft and airy light finish, and a bold, structured dark finish. 
Format's design is centred around natural, contemporary, and large open-spaced living. Each floorplan is created to achieve flow and functionality by maximizing square footage with the use of sophisticated and durable materials.  All townhomes include a parking stall, with the larger TH-C including 2 parking stalls accessible from the parade to the home. Ample outdoor space is also incorporated into Format's townhome collection, to provide homeowners the opportunity to enjoy their local surroundings with private balconies and shared courtyards.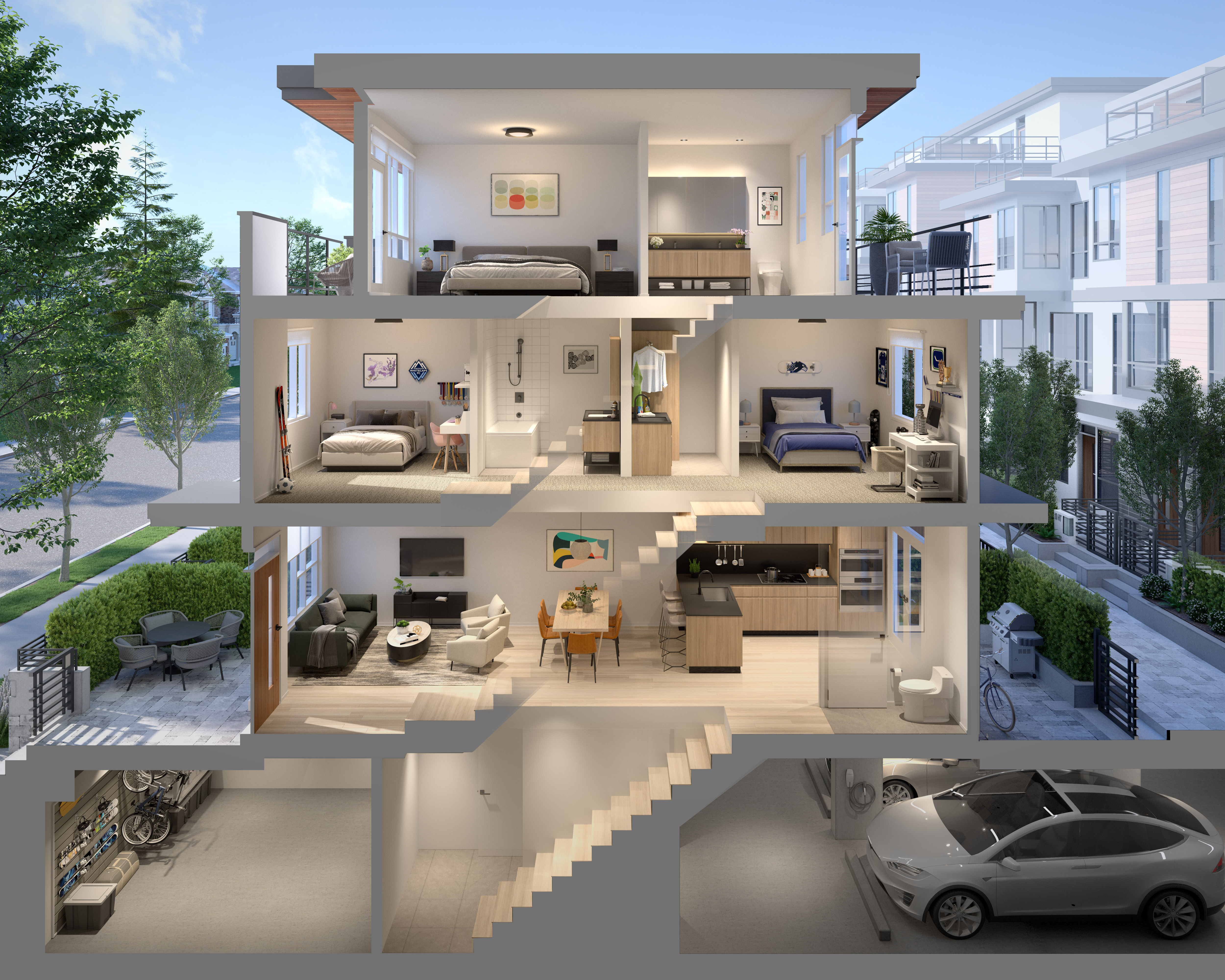 Amenities 
Designed with growing families and young couples in mind, all Format townhome owners have access to the generous amenities located in the tower. This includes a multipurpose workshop, well-designed gym, and dedicated areas for co-working. 
The second-floor lounge is designed with large-scale retractable glass walls, creating a hybrid indoor-outdoor space that is flooded with natural light. A dedicated entertainment area, pizza oven and barbeque make entertaining friends and family a memorable experience for all. Every home at Format has access to rooftop amenities—including a community garden, communal barbeques, and children's play area. Expansive views of the lower mainland make this space ideal for relaxing and connecting with neighbours. 
"At Cressey, every detail of a project is meticulously considered and adheres to a set of specific and far-reaching standards. Homes must be well-located and near things that enrich your living experience – everything from good schools to convenient transit options. Interiors must be beautiful, flexible, and able to withstand the rigours of day-to-day living." – Cressey Development 
Contact the Format Sales Team today for more information or visit the Presentation Centre at 3435 Commercial Street, Vancouver. 
Category
Real Estate News
Recent Posts