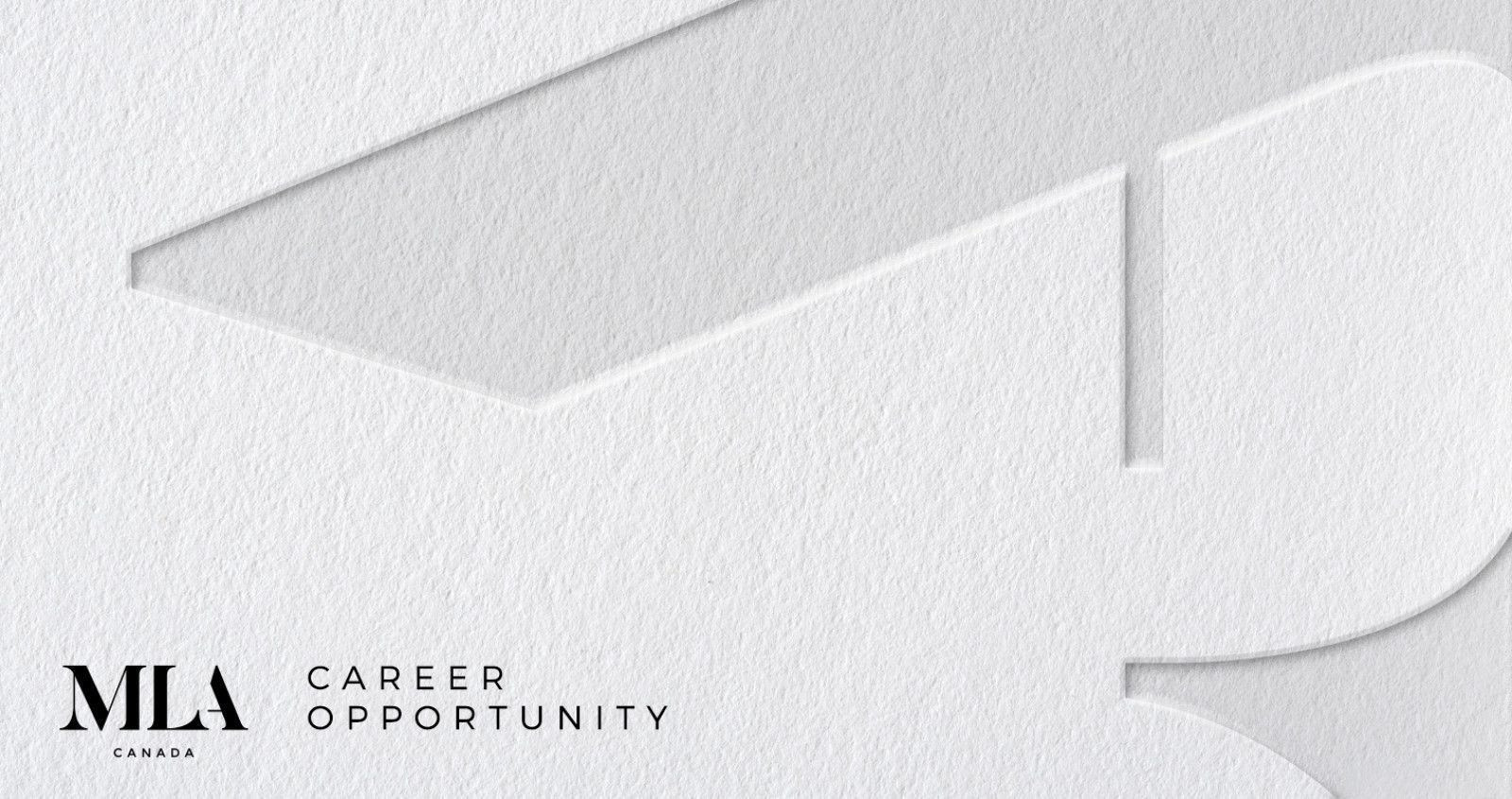 ABOUT MLA CANADA
MLA Canada is the most comprehensive real estate service provider in Canada. Partnering with residential developers, MLA Canada offers an unmatched level of expertise in advisory services, market intelligence, project marketing, sales, customer care and administration. From boutique projects to large masterplan communities, our diverse and deeply experienced service teams deliver exceptional results while placing our clients' objectives and brand identity first.
We are driven to change the way the world purchases real estate. Our company is at the helm of an exciting transition and growth in technology and innovation. We are in the midst of developing a one-of-a-kind data driven real estate intelligence platform forever changing the way we sell and market homes. Our commitment is to foster an entrepreneurial culture, while continuing to disrupt how we position and sell real estate. As we take on this exciting new challenge, we are seeking a Marketing Specialist to join our growing team at our Langley office!
As we work with a hybrid remote policy, even before Covid, we will continue to adapt this method as we continue to navigate the guidelines administered by public health. Please note, only residents of the Lower Mainland will be considered at this time.
WHAT YOU CAN EXPECT
We offer you an exciting and challenging work environment as a Marketing Specialist (full-time) at our Downtown Vancouver office and collaborating on a variety of projects at varying stages in its lifecycle.
Our Marketing Specialist will have the opportunity to work with your Portfolio team (reporting to the Director of Marketing) build lasting relationships with clients and vendors, and assist the Director of Marketing and Marketing Manager in developing marketing and sales campaigns. The ideal candidate will have a strong ability for project management with a robust understanding of marketing. The individual will be required to provide critical thinking and challenge the norm in all of the executional assets required as part of the marketing and sales campaign which include presentation centre design and build. Depending on experience and interest, responsibilities will include but not limited to:
Assist in marketing strategy, theme, product positioning and creative branding for real estate projects
Support in gathering, the assets needed in organizing and building the powerpoint presentation / documents for the Brand and Positioning Session
Have the ability to identify the key unique selling propositions for each project
Assist in creating marketing briefs for creative vendors when developing marketing collateral such as advertising and website design, outdoor advertisement, editorials and online media
Works with the Director of Marketing and Marketing Manager in building strong integrated media campaigns that consist of traditional and online mediums that reflect the target audience
Understand the features and benefits of traditional and online media
Set up and create new project vendor accounts and relationships
Work intimately in Lasso to manage and organize the database while creating templates and sending out e-blasts
Has the ability to work with the Events Manager in implementing several events which occur throughout the lifecycle of the project
Manage and maintain marketing budgets
Build a close relationship with each Sales Teams to ensure they have the tools necessary to perform their role
Remain well versed in Asana, Smartsheets, and Lasso
Support the manager in project photography tasks which include scouting models, location and suppliers
Provide valued feedback for creative that relate to media such as print, online and outdoor
Work with creative agency in producing, editing, proofing various marketing collateral including signage, stationary, brochures, floorplans, feature sheets, flyers and more
Support the Manager / Director during the Presentation Centre marketing build-out
Ensure meeting agendas are created ahead of each meeting and meeting minutes are captured and circulated afterwards
Continue to learn the strong foundations of Marketing Pre-sale and Re-sale real estate while supporting the Portfolio Team
Be an ambassador of MLA Canada inside and outside of our offices
Requirements
WHAT YOU BRING TO THE TABLE
3-5 years of experience in real estate specific marketing
Relevant education (Certificate/Diploma/Degree) from a recognized institute
Proficiency with MS Office applications
Ability to project manage like a superstar!
Ability to produce results independently while maintaining a positive team environment
Energetic and professional. Natural at developing relationships and working with clients and colleagues
A keen attention to detail with an ability to proof read, edit and thrive in a fast-paced environment
A great communicator with strong organization skills
Time-management skills working under pressure with multiple projects and timelines
Excellent written, graphic and verbal communication skills
Benefits
WHY IT'S SO GREAT TO WORK FOR MLA
MLA offers individuals an unparalleled opportunity to work with a growing company with a clear vision to be Canada's undisputed leader in real estate, and to be a part of setting a new standard of excellence for experience and innovation in the world of new home sales.
Our core values are at the heart of our people and company objectives. We strive for Innovation, Empowering our People, Committing to the MLA Experience and Delivering Results.
We celebrate our wins and each other. We are committed to fostering a rich learning organization and mapping out career paths based on individual talents and goals. We are big on fostering a community based on trust, respect and creating a fun and collaborative place to be! Ask us about our yearly Rocket Awards program and annual gala events, where we put celebration into action.
In addition to a competitive compensation structure, we offer:
An amazing opportunity for personal growth and development
A defined bonus structure
A comprehensive benefits package
Fitness and transit subsidy programs
An opportunity to work with the best of the business
A fun, collaborative, innovative and fun working environment
On-going commitment to training and development
Opportunities for educational webinars
Career path and personal growth plans – we invest in you and our team
In keeping with our guiding principle of safety for team members, families, our clients, and our communities, we have decided to enhance our workplace safety protocols and require that all MLA employees, contractors and sub-contractors be fully vaccinated by January 4th, 2022 to enter all MLA offices and work sites. Proof of vaccination will be required.
To apply, Click Here