The MLA Canada Neighbourhood Spotlight Series is designed to deliver actionable intelligence into the residential real estate market. This report series is to provide insight into the up-and-coming marketplace for homebuyers, developers, and real estate industry professionals alike, offering a comprehensive overview of both the quantitative and qualitative characteristics of trending sub-markets in the Lower Mainland.
This article is one of many in this unique feature series, focusing on the Surrey Centre sub-market. Brought to you by the MLA Canada Advisory Team.
THIS EPISODE IS NOW AVAILABLE IN AUDIO ONLY
Listen on your favourite audio streaming platform: Apple, Spotify, Amazon Music, iHeart Radio
Situated between the Fraser River and the United States border, Surrey is home to a flourishing, family-oriented community that's conveniently connected to neighbouring cities, New Westminster and Langley. With a rich collection of districts across the region, including Central Downtown Surrey, King George, Guilford, and Cloverdale, Surrey delivers a plethora of diverse opportunities for education, employment, and housing. The city's recent increase in developments found surrounding its transit centres has meant an influx of new homebuyers looking to live within Surrey while maintaining connections to employment opportunities throughout Metro Vancouver. Surrey has become a popular location for first-time homebuyers, young families and young professionals looking to enter the market as it is one of the more accessible markets in Metro Vancouver.
As the "flight-to-space" continues to trend in terms of how homebuyers are choosing where to live, Surrey has become a popular location for the lifestyle it offers to first-time homebuyers, young families and young professionals looking to upsize.
With plans to have the highest population in BC by 2041, The City of Surrey has implemented progressive economic growth strategies with a strong focus on its future education, research capabilities, global recognition, and overall recognition as a city. Over $13.7 Billion has been dedicated to new construction in the City of Surrey over the past 10 years, helping fuel the strategic plans for each of its key residential areas.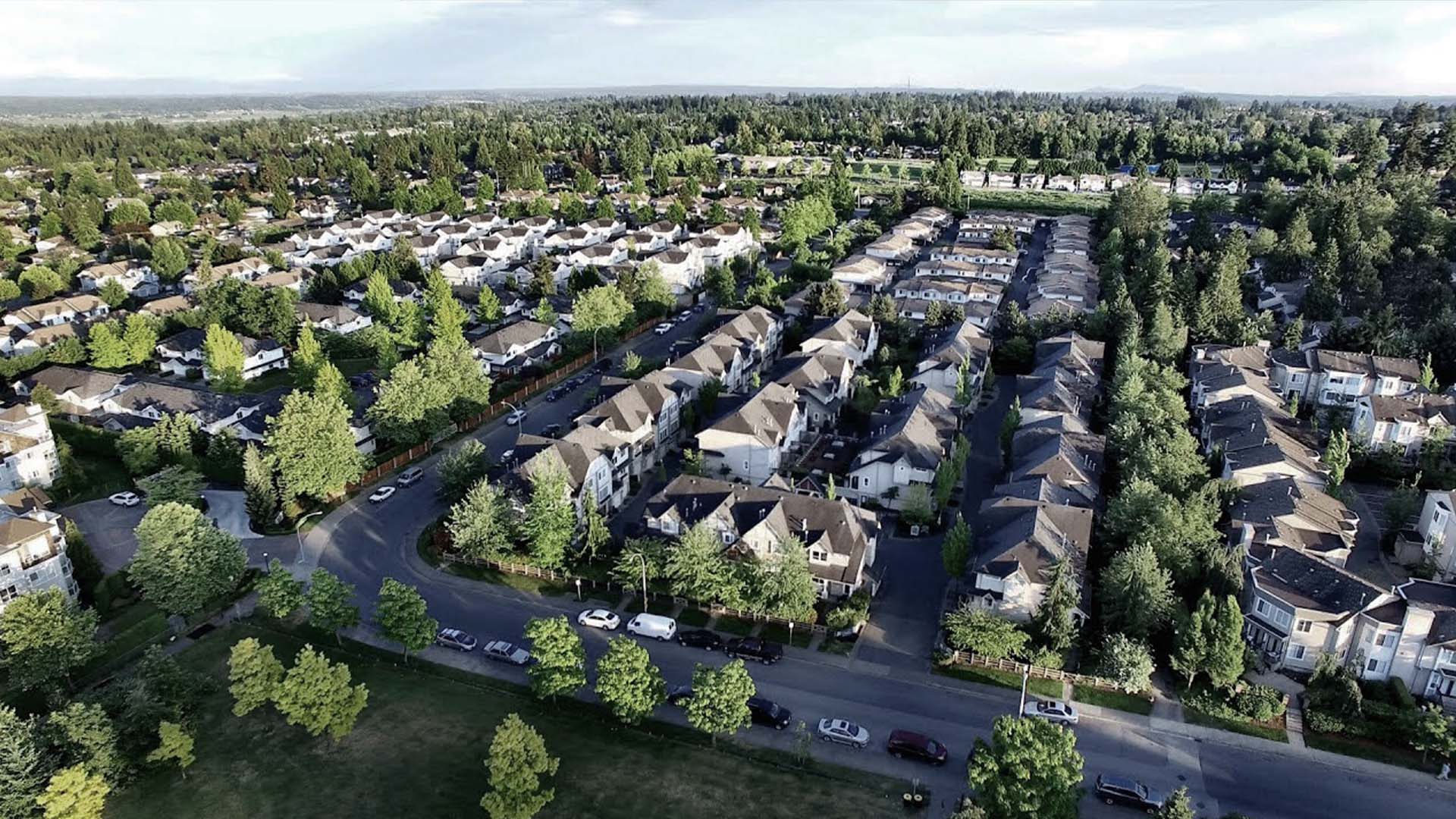 Connection is a strong leading force for The City of Surrey's development, as the city already features quick access to 2 international airports, Abbotsford International Airport and Vancouver International Airport, alongside efficient SkyTrain access to downtown Vancouver in 40 minutes.
Dynamic demographics will continue to grow as all of Surrey proceeds with further development, as the city is already home to approximately 40% of immigrants and over 100 different languages spoken. With a third of the population aged 19 years old and younger, many of the youth in the City of Surrey is already developing strong roots throughout the area.
Home to campuses of Simon Fraser University and Kwantlen Polytechnic University, Surrey continues to dedicate focus on developing strong training in fields such as engineering, mechatronics, computing science, business, health, and interactive arts and technology. As the 2nd lowest municipal tax for business in Vancouver and over 3,000 new jobs added in 2016, the city Surrey aims to be a central hub for young professionals and young families to build their life and career in.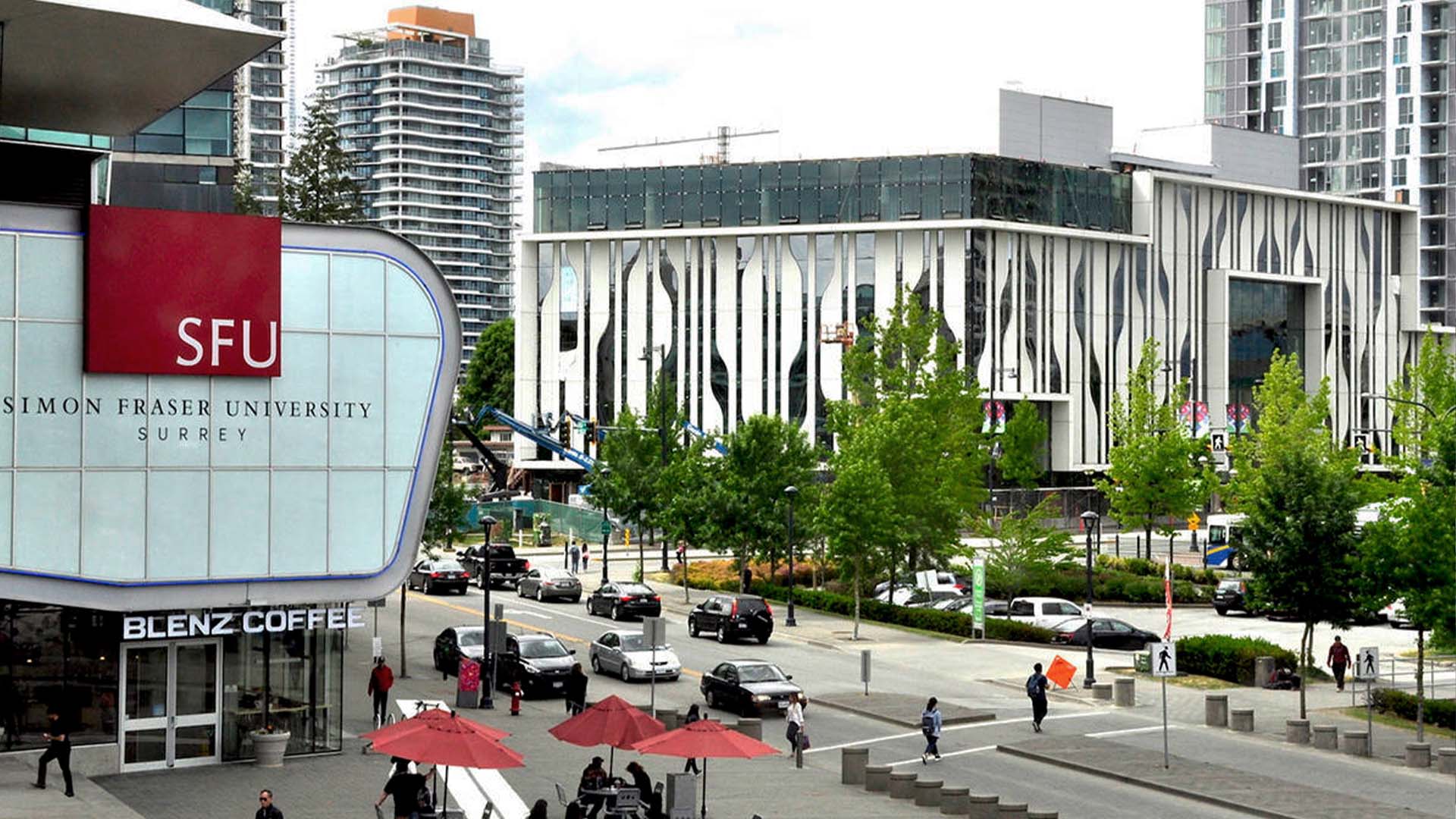 Click below to access the full report on Surrey's Neighbourhood Spotlight, featuring both an in-depth look at its Community and Market.