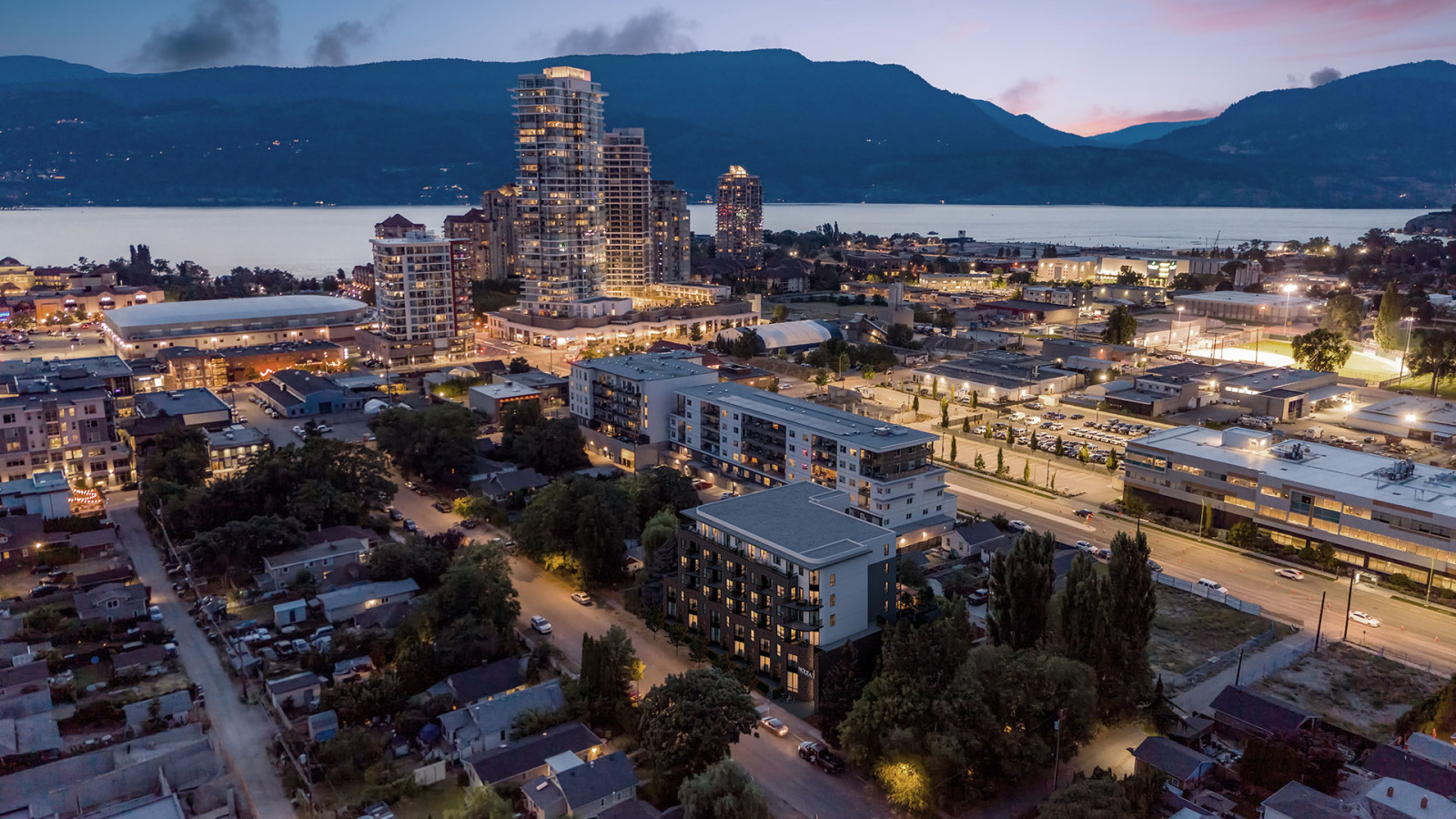 What 2022 Brought Forth in the Central Okanagan Real Estate Market
The first quarter of 2022 had a heightened level of market activity in Kelowna, driven in part by the low-interest rate. This led to a surge in demand for real estate, resulting in all-time high property values and a lack of new housing developments coming to market. However, as inflationary pressures began to build in the economy, the Bank of Canada implemented seven consecutive interest rate hikes. This significantly impacted the Kelowna real estate market, causing property values to decline and market activity to remain subdued for the remainder of the year. Additionally, as companies began to shift towards a return-to-office work model, many young professionals who had previously migrated to Kelowna to work remotely were now relocating back to urban centers, which added to the decline in market activity in the area.
In 2022, the Central Okanagan region experienced a notable decrease in resales, with 5,286 transactions recorded, representing a 36% decline compared to the 8,216 transactions recorded in 2021. Additionally, overall sales activity in the region is currently 15% below the 5-year average. However, market conditions are improving as the supply-demand balance is shifting. The softening of demand has provided a window for the replenishment of the housing supply, which is expected to continue throughout 2023. These trends indicate a stabilization of the housing market in the Central Okanagan region. Also, rental properties' occupancy rate remains low, with minimal vacancies and rental prices comparable to those in major urban centers, such as Vancouver.
Optimism for Sustained Growth in the Region
"Despite some market challenges, the real estate market in Kelowna displays positive indicators that suggest sustained growth in the long term," says Taylor Musseau, Managing Director, Partner, MLA Okanagan. 
There has been a significant trend of interprovincial migration, particularly from Ontario to British Columbia, with a notable number of individuals relocating to the Okanagan region. Kelowna, in particular, has seen a significant increase in population, with a 14% growth from 2016 to 2021, making it the fastest-growing census metropolitan area (CMA) in Canada. Additionally, Kelowna has a robust technology sector, ranking as the third largest in the province, further driving economic growth and development in the region. This population growth is also driving demand for rental housing, as evidenced by the low vacancy rates and competitive prices of major cities like Vancouver. The real estate market in Kelowna is also experiencing a significant amount of building activity, as demonstrated by the record-breaking total value of building permits which reached over $1.2 billion by the end of 2022. Also, the University of British Columbia Okanagan campus continues to expand, as they were granted a building permit for 87M for the construction of a 140,000 sq. ft. innovation center and a 43-storey tower, as part of its new downtown campus. A proposed stadium in Kelowna's downtown area, designed to accommodate a professional soccer team, has the potential to stimulate development in the surrounding residential, commercial, and retail sectors. These developments are expected to provide additional opportunities for growth and development in the area.
A Bright Forecast for 2023 
Taylor Musseau, Managing Director, Partner, MLA Okanagan, explains, "It's challenging to make accurate predictions about the performance of the real estate market in Kelowna in the upcoming year due to the market's volatility. However, market conditions will likely recalibrate during the first half of the year as buyers and sellers engage in price discovery." The outcome of this process is expected to result in a levelling off of property values as buyers adjust to the higher interest rate environment. In terms of pre-sales, renewed activity is expected in 2023. Despite a wave of launches in 2021, there has been a need for more new inventory in the market. Previous pre-sales are experiencing a high level of absorption, providing opportunities for new pre-sale programs to enter the market with minimal competition. Pre-sales that launch during the year's first quarter will provide valuable insights into overall property values and serve as a benchmark for developers planning to launch in the late spring and early summer months. 
Like what you see? Subscribe to our Okanagan Newswire to get the latest the latest market news, development and presale information as well as insights from local real estate experts delivered right to your inbox every week.