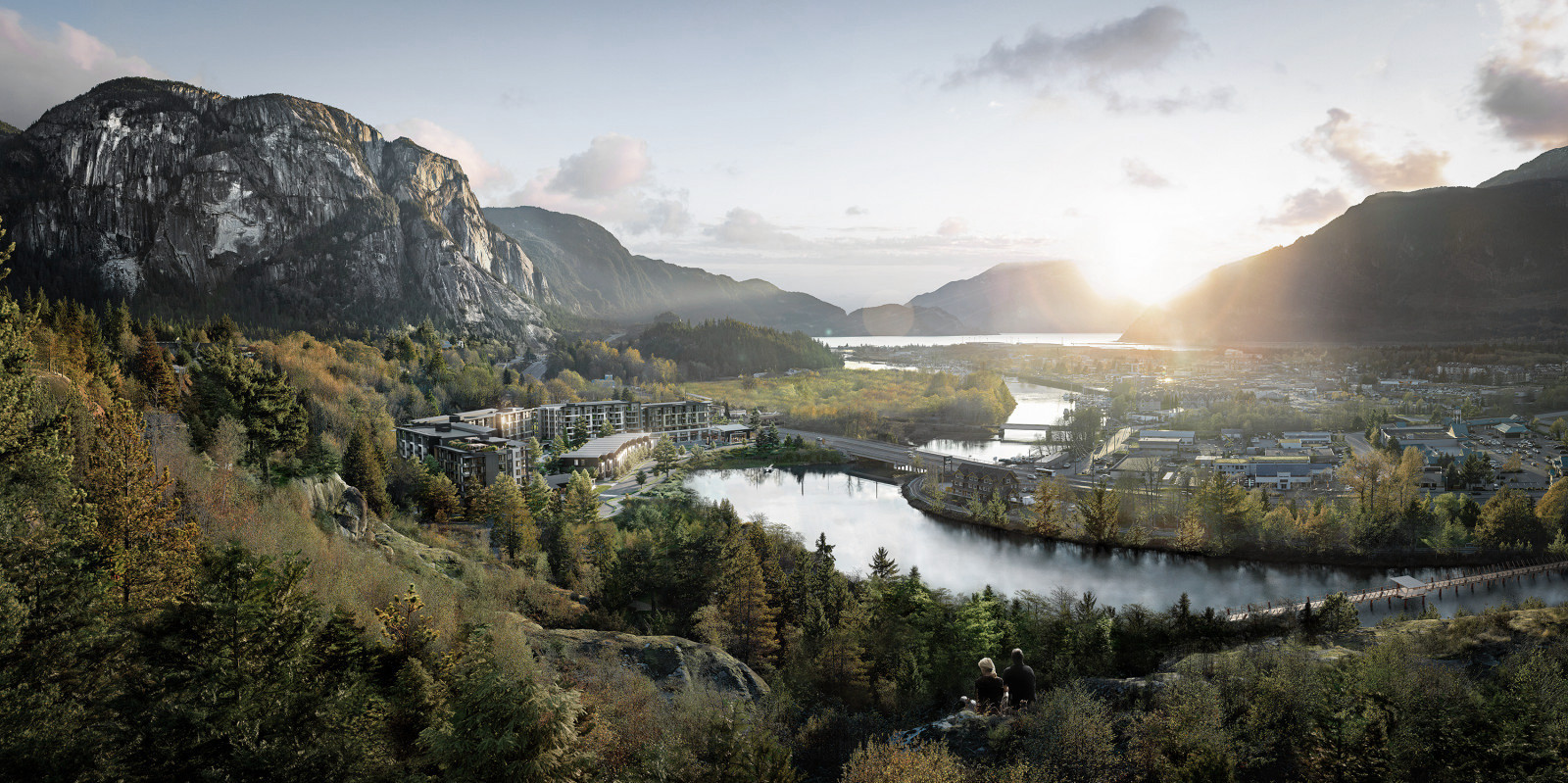 Your Launchpad to Living and Loving Squamish:  
The first master-planned community in Squamish designed around your active lifestyle. 
Squamish, British Columbia, has been on real estates' radar for many years as the perfect blend of jaw-dropping sights, endless adventure, and active lifestyle opportunities. Now that the timing and demand are right for this gorgeous municipality, Kingswood Properties have created an epic master-planned community that will fully immerse residents into the Squamish way of living. Through thoughtful planning and design, Redbridge has become the first community development of its kind that Squamish has likely ever seen. 
"Squamish has been voted one of the top places to go in the world, best mountain town in North America, best road trip, best city for work, top 10 places to invest in Canada and more by the likes of The New York Times, National Geographic, CNN Money, BC Business and others. The accolades that Squamish has received is off the charts." Suzana Goncalves, EVP of Sales and Marketing and Partner at MLA Canada. 
Inspired by one of nature's most stunning backdrops, Redbridge is comprised of 3 condominium buildings (Cove, Pine and Peak) and a row of spacious townhomes (Tide), featuring a total of 315 new homes thoughtfully designed to live well. With over 20,000sqft of resort-style amenities focused on active lifestyles, the environment, and the health of individuals, this development will provide residents with a holistic, well-being approach to living.   
The Area - Topping the charts 
The plethora of outdoor activities at your doorstep is what makes living in Squamish one-of-a-kind. From mountain biking to hiking to kayaking, anyone who has lived in or visited Squamish knows the opportunities to take on new outdoor adventures are endless. Redbridge is located at the base of the Chief, with direct waterfront access to Howe Sound and steps to the Smoke Bluffs crags and trails. Surrounded by lush woodland, and yet just a short stroll across the future pedestrian bridge, named "Red Bridge", to the shops, cafes, and restaurants in downtown Squamish.  
With Downtown Vancouver and Whistler only 40- and 30-minute drives away, respectively, Squamish has caught the attention of many Canadians as the perfect place to live and work. And with remote work becoming a new trend for many organizations, it has made Redbridge an even more appealing community for many individuals looking for the perfect location to call home. 

Base Camp - A true wellness centre at your doorstep 
Redbridge imagines active living for Squamish through its incredible communal amenities available in the new Base Camp on-site, featuring more than 20,000sqft of indoor and outdoor facilities. These include a host of wellness amenities, like hot and cold plunge pools, an infrared sauna, a red-light therapy room, a yoga room, a bike maintenance room, and Canada's first zero-impact gym that charges equipment entirely from physical exercise.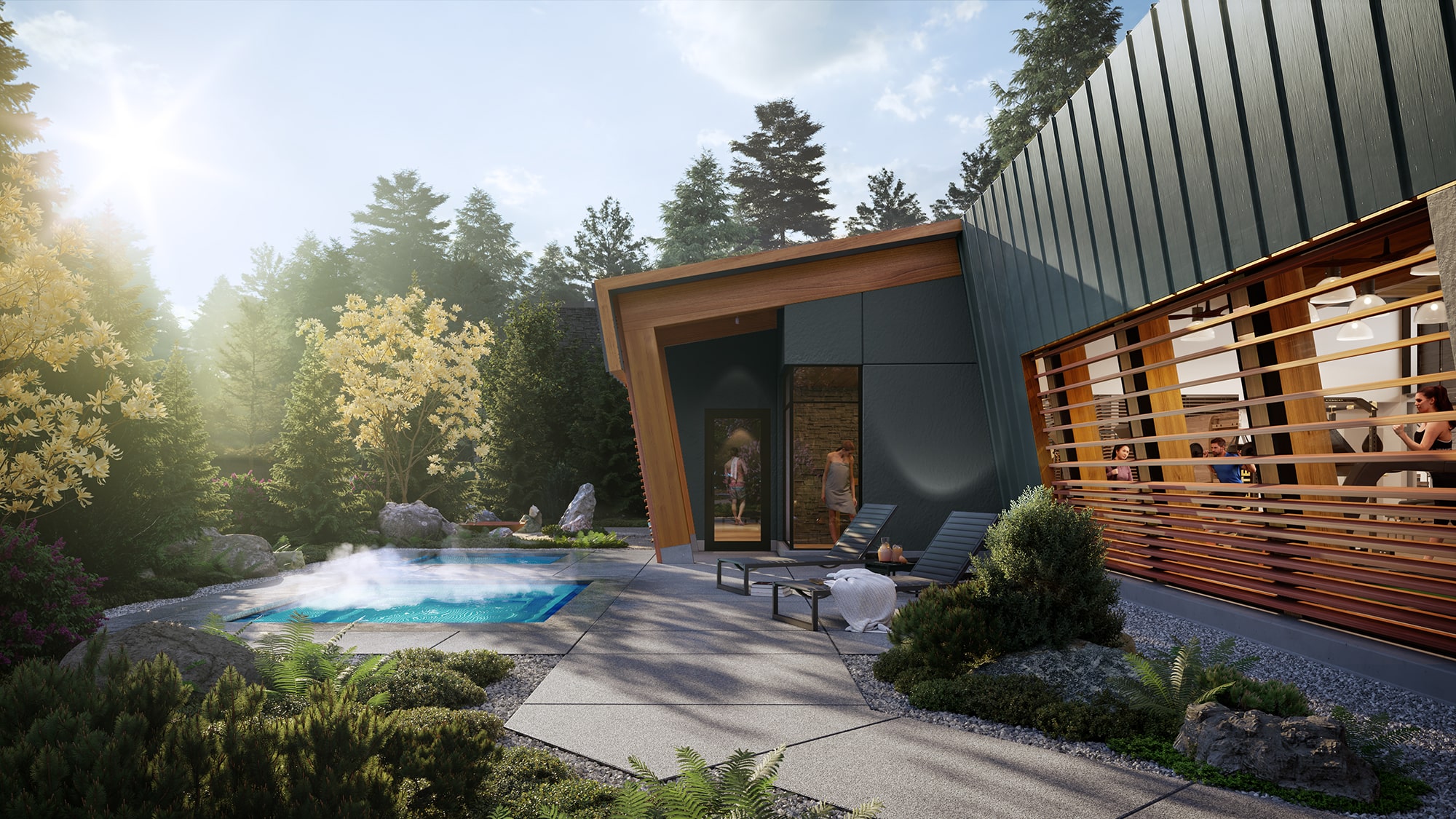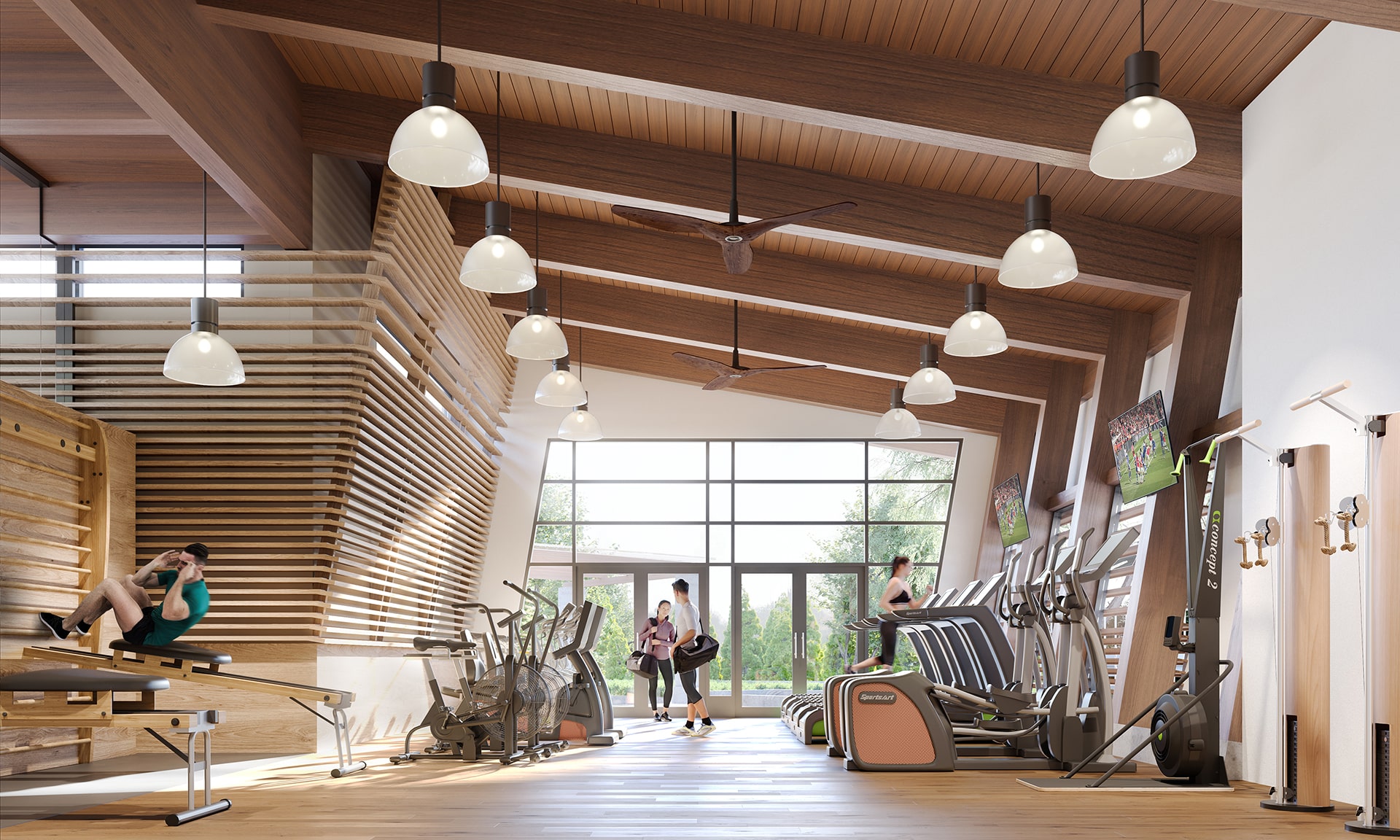 Kingswood Properties worked tirelessly with MLA Canada to ensure the facilities at Redbridge had every detail necessary for an active lifestyle. Redbridge makes storing expensive outdoor equipment easy with spacious storage locker room included for every home, with heavy-duty steel doors and double locking capabilities. Washing down a mountain bike has been carefully thought of in Redbridge's design too, with an outdoor hose and floor-grate space, capable of fitting two bikes at a time.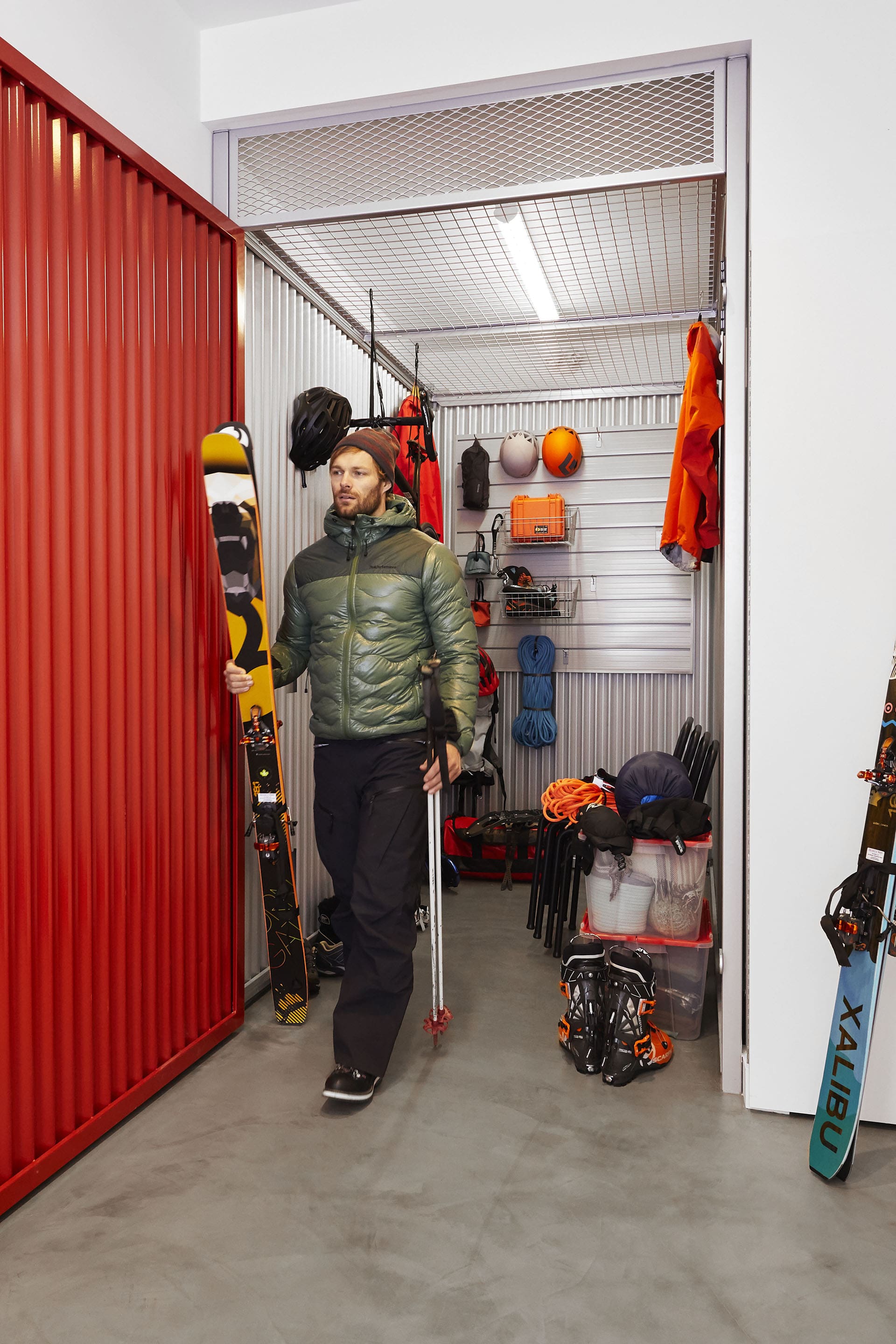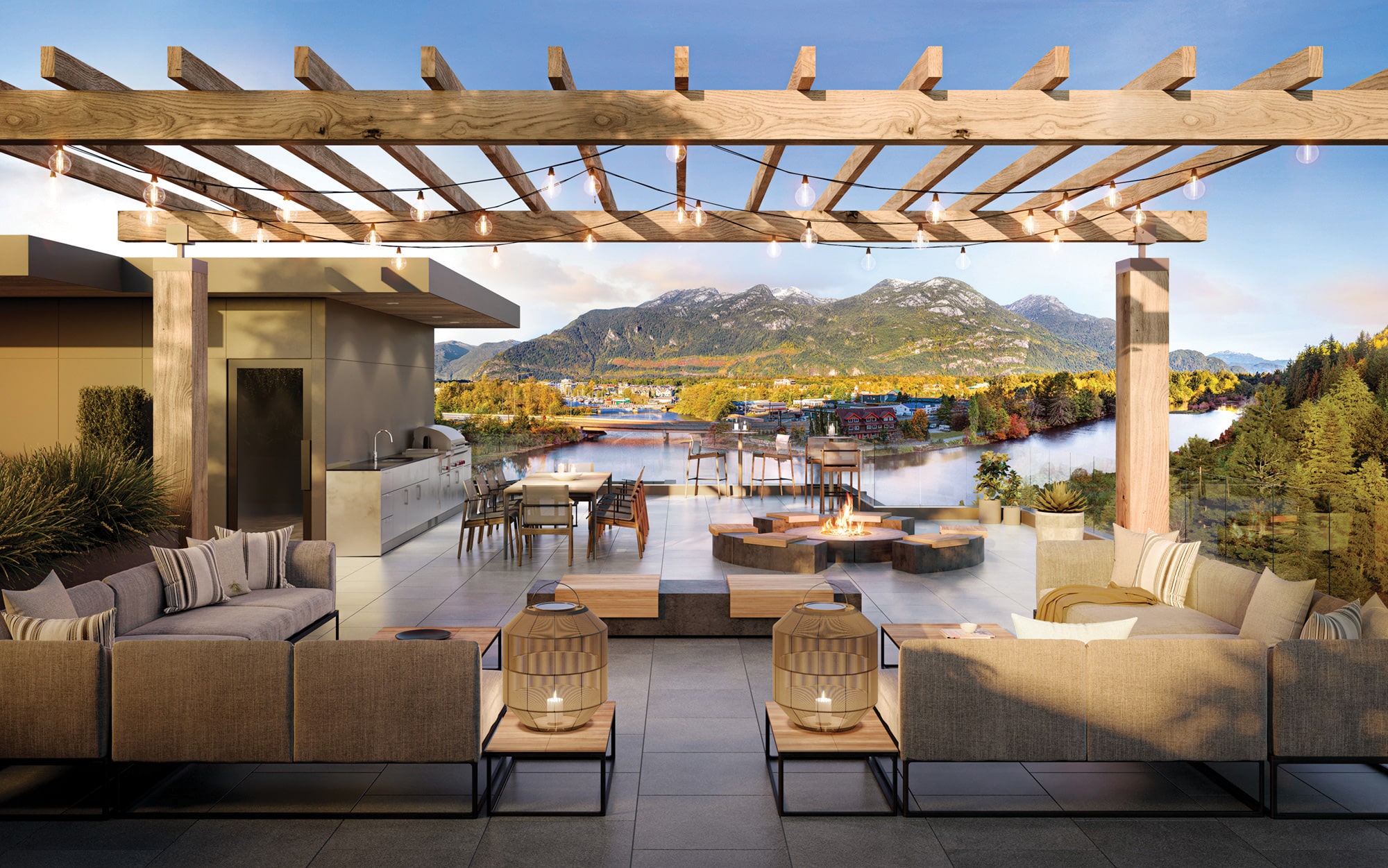 The Thoughtful Homes of Redbridge 
The home interiors at Redbridge, designed by Alda Pereira Design, extend the thoughtfulness and integration of active living that Kingswood and MLA Canada strive to offer throughout this development. Each home features generously sized outdoor space, with terrace patios ranging up to 700sqft. A communal rooftop space can also be found on top of the Cove Building, with plenty of spots for BBQs, entertaining, and soaking in the Squamish views.  
Penthouses at Redbridge offer 13ft tall clerestory ceilings in the living room, providing residents with a spacious home feel and extra window space to embrace the beautiful nature views. Each home offers the convenience of in-suite laundry, with functional countertop space for washing and organizing outdoor gear. Kitchen design, by Inform,  brings Italian quality craftmanship and functionality to every home, making the process of preparing a healthy meal after a long day outside much more pleasant.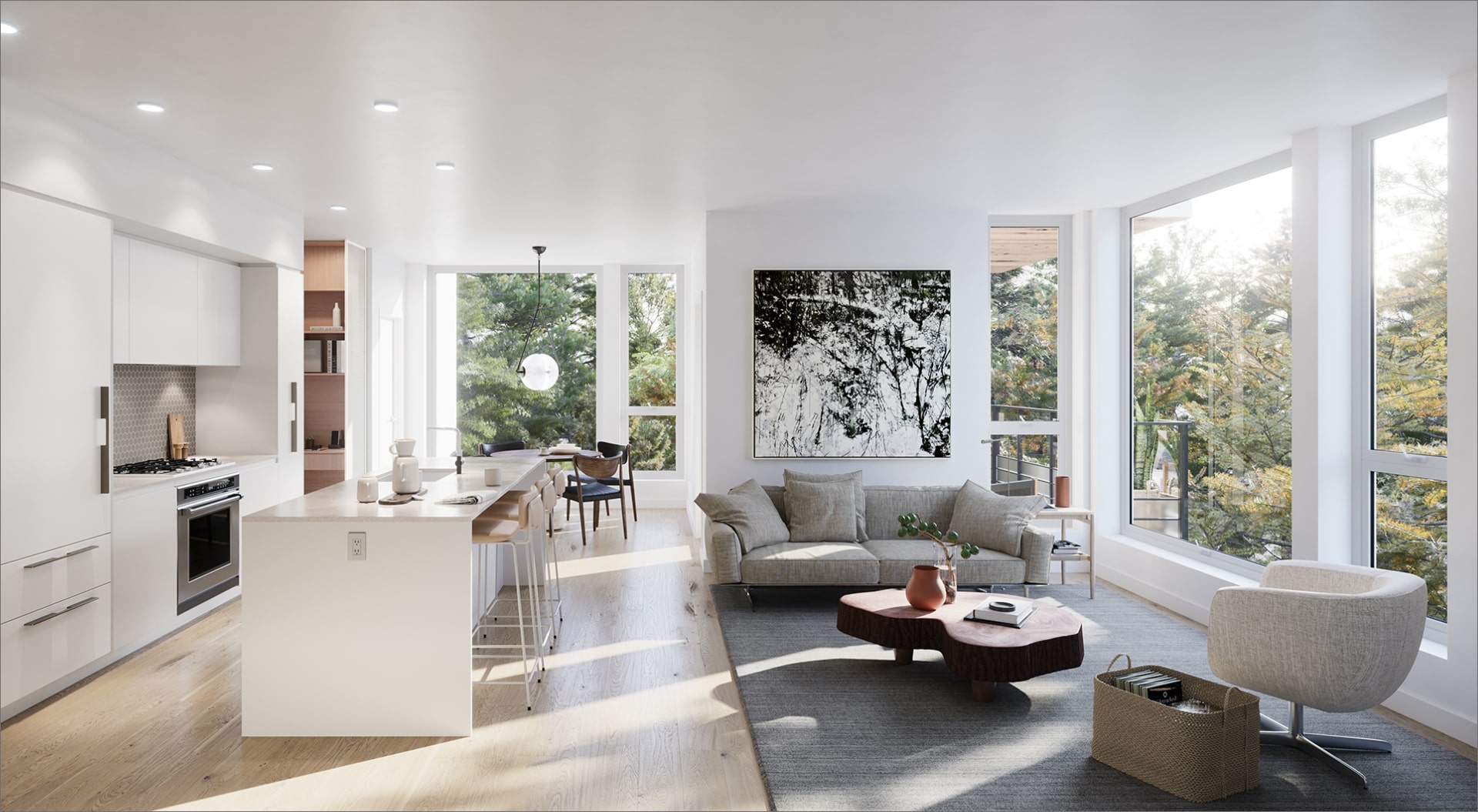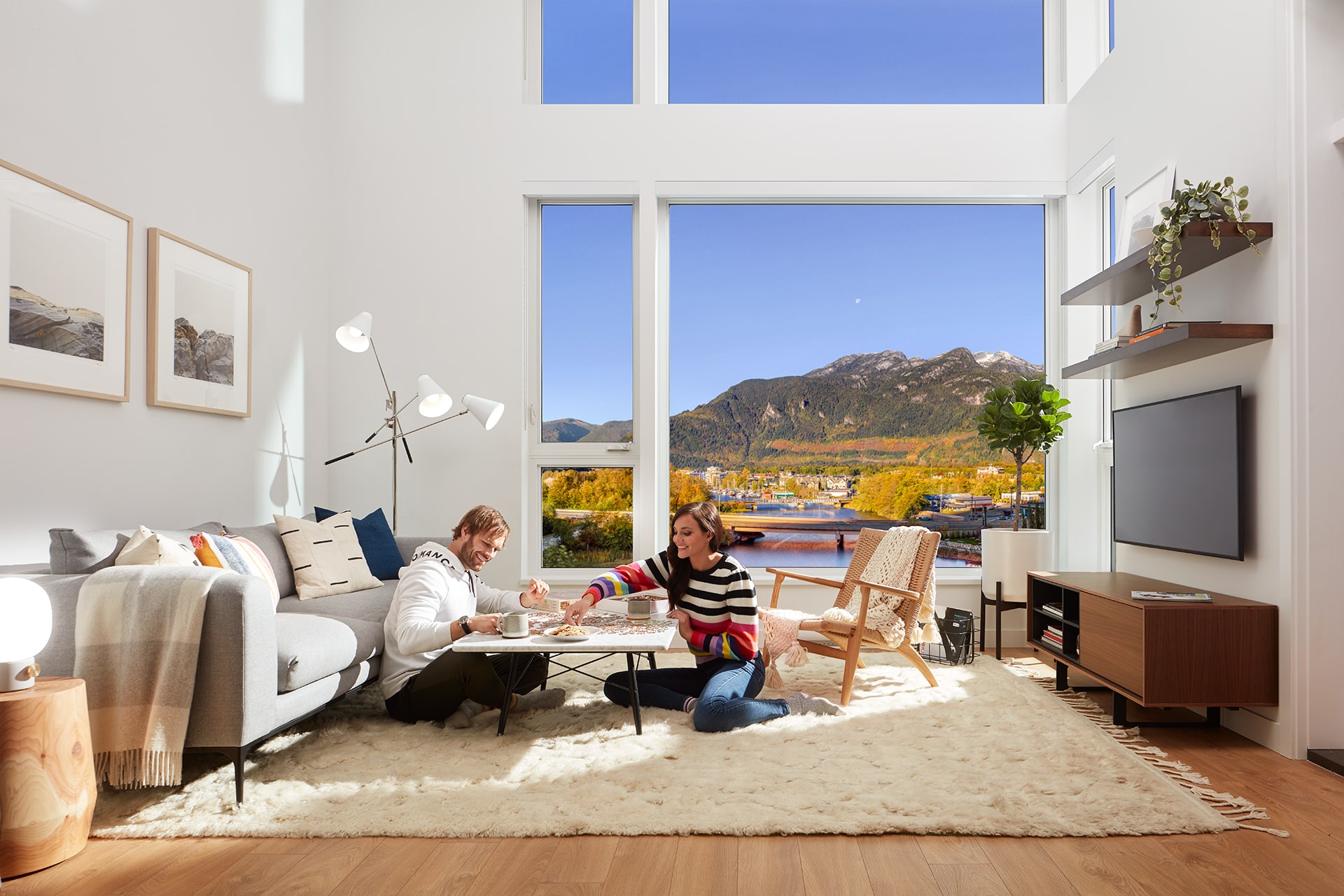 Whether you are a home buyer or an investor, Redbridge is the perfect opportunity for those looking to be active in and around their neighbourhood. As the first of its kind, this unique community by Kingswood Properties has set the bar high for quality and thoughtfulness to upcoming Squamish developments.   
For more information on this upcoming community in Squamish, register online to receive the latest updates and to book an appointment with the sales team at Redbridge.