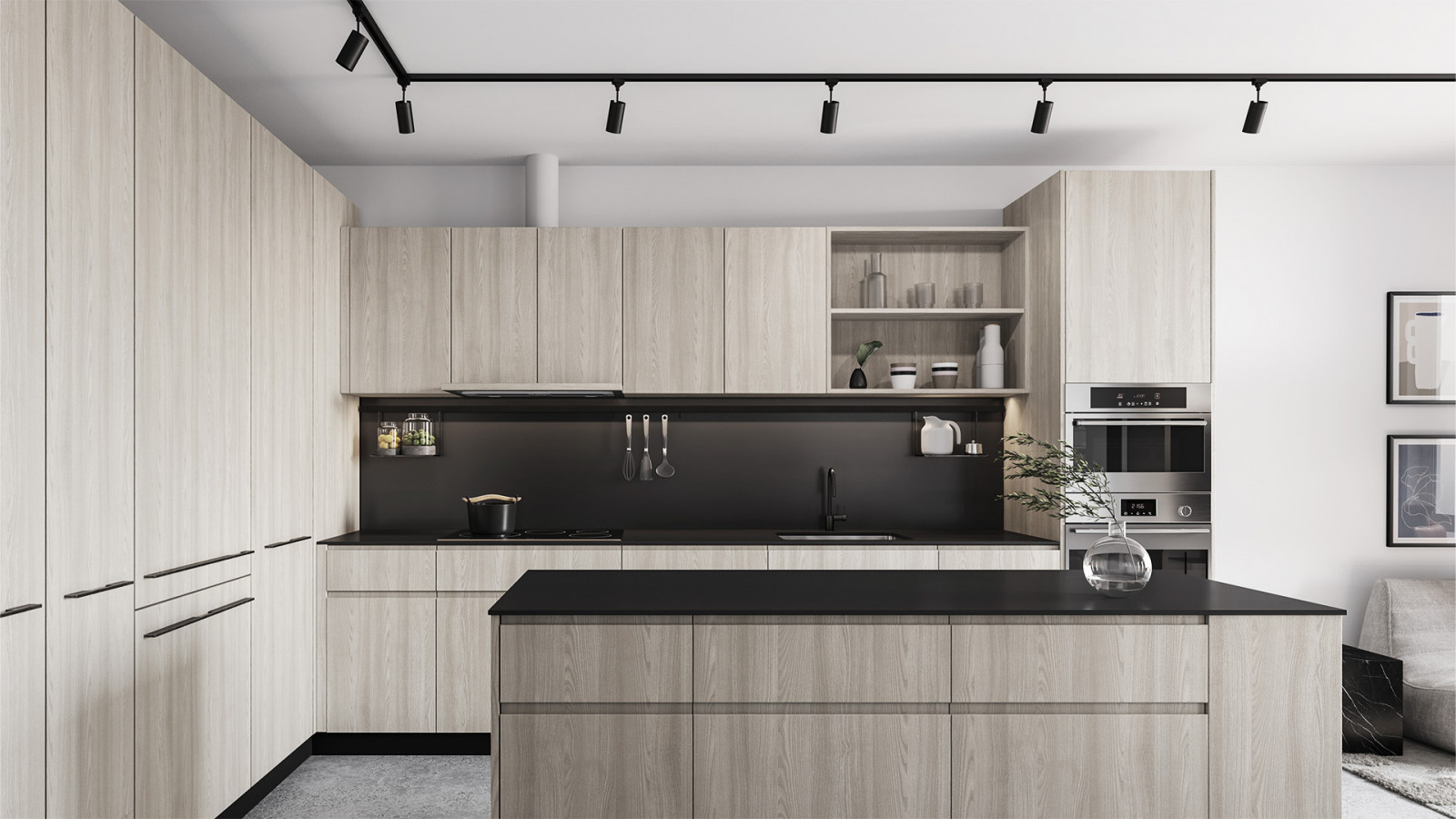 Many of life's fondest memories are centred around meals shared with loved ones at home, which is no surprise why the kitchen holds such a high value to prospective buyers. Often regarded as the heart of any living space, pre-sale real estate offers a number of unique advantages particularly for those who love to cook and/or host gatherings where food is prepared and served. Read on to learn more. 
Customization 
For the style-conscious and aspiring/seasoned chefs looking for a new home can expect contemporary condominium and townhouse developers including Cressey to provide a bespoke kitchen design and product options. Developers may even allow homebuyers to tailor how things will look and are set up before the foundation is laid. 
One of its projects, Format located at the corner of Kingsway and Dumfries in East Van, utilizes flexible furniture created in partnership with local makers that is bundled into the purchase price of the property (depending on floorplan). Besides being able to customize closet systems, entertainment units and adding room dividers, owners can choose from three different kitchen island designs optimized for seating, storage or both. 
Special features 
Though every kitchen has cabinets, ranges and other built-in pieces of furniture and appliances, not all are created equal. Keltic Canada Development, also responsible for The Paramount towers in downtown Richmond and Coco Oakridge low-rise in Vancouver west, aims to deliver something more than the status quo at the forthcoming O2 Metrotown.  
The collection of 285 homes feature comfort and convenience amenities not usually seen in the standard kitchen, such as Fulgar Milano refrigerators manufactured in Italy, and an advanced water filtration ensuring drinking water is clean and free of contaminants. Similarly, an integrated air purification system removes airborne particles and unpleasant odours from every room. After a hard day's work in front of the stove, relax in the ensuite bathroom steam shower.  
Brand new ownership 
Unlike going the re-sale route, everything inside a pre-construction unit is new and unused. Whether buying for investment or to live in, this means there is little to no need for costly and time-consuming renovations once complete and the property is ready to be occupied immediately. 
Another benefit is the availability of the latest appliances and application of on-trend design and materials. For example, in the case of Format discussed above, each of the 161 two and three bedroom homes include the signature CresseyKitchen boasting marble surfaces, European-inspired cabinetry, water-efficient quiet dishwashers, as well as inset wall ovens, humidity-adjustable 100-bottle-capacity wine fridges and espresso machines with mug warming drawers.  
To check out additional cutting edge kitchens found in current pre-sale projects, visit the MLA Canada website.