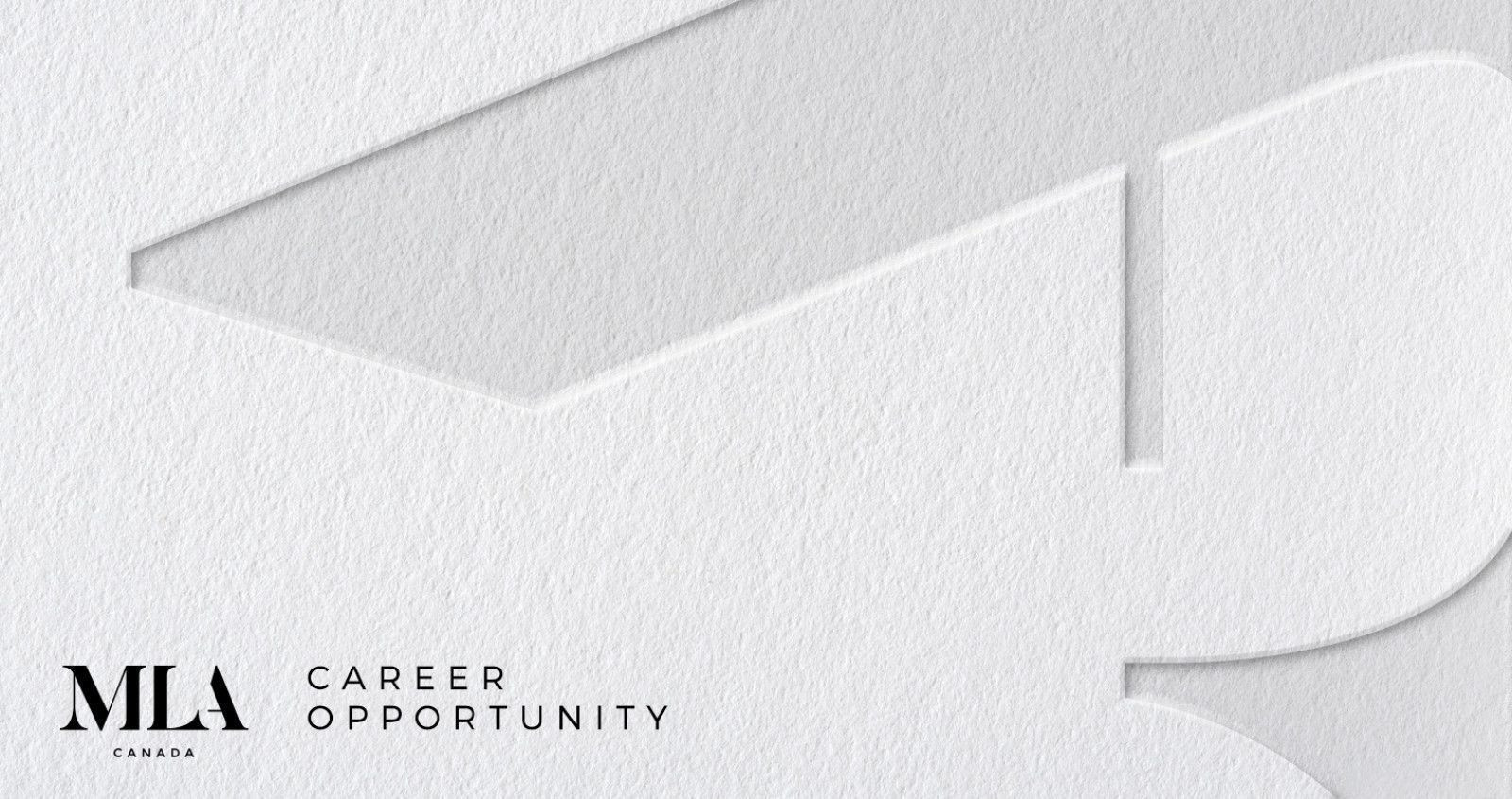 ABOUT MLA CANADA
MLA Canada is the most comprehensive real estate service provider in Canada. Partnering with residential developers, MLA Canada offers an unmatched level of expertise in advisory services, market intelligence, project marketing, sales, customer care and administration. From boutique projects to large masterplan communities, our diverse and deeply experienced service teams deliver exceptional results while placing our clients' objectives and brand identity first.
Our purpose is to create and innovate meaningful real estate experiences. We are passionate. We are thoughtful. We are deeply committed to growing leaders, and building the best team in the industry.
MLA offers our team members an unparalleled opportunity to work within a growing, innovative company. We provide our staff with competitive compensation packages, flexible working arrangements with our remote working opportunities, family support with top-up maternity benefits, and an overall vibrant and engaging place to develop and propel your career.
WHAT YOU CAN EXPECT
We are currently seeking a full-time Administration Coordinator to join our Downtown Vancouver office.
The role of the Administration Coordinator is to assist with the back-end management of the sales program, while assisting the Director of Administration and Customer Care in the execution of the administration workflows and executing strategy. The Administration Coordinator achieves this by maintaining accountability for all administration tasks and supporting the project in the following areas: Sales & Administration process, client task management, operational execution and sales team support.
Depending on your experience and knowledge, your core responsibilities will be, but not limited to:
Prepare, finalize and file legal assets in conjunction with Director of Administration and Customer Care's direction: Admin Templates, Reporting Templates, Contract + Addenda, Disclosure Statements and Amendments
Manage non-electronic and electronic filing systems
Ensure all addendums are communicated to all parties
Prepare weekly reports regarding outstanding contracts
Review and audit Daily Prospect and Traffic Reports
Support the Sales Team with the execution of the Sales and Administration strategy
Participate in events leading up to program launches
Support with Buyer Profile updates
Provide weekly updates to the MLA Realtor Database
Manage deposit receipts
Developing project information overviews for each project to facilitate the project management process, including but not limited to: pricing, completion date information, construction milestones, amendment dates, policies regarding assignments, options, parking/storage sales
Maintain regular, ongoing communication with MLA team members on the status of sales programs
Assist with reporting, as well as with the upkeep of all Sharepoint files relating to the project
REQUIREMENTS
WHAT YOU BRING TO THE TABLE
A client service background in a busy, client-centric environment (2+ years)
Relevant real estate experience (2+ years)
Experience working within a legal environment would be considered an asset
Proficiency with MS Office applications (Office 365), experience with Asana, Avesdo, Zendesk and Lasso preferred but not required
Ability to produce results independently while maintaining a positive team environment
An amazing attention to detail with an ability to thrive in a fast-paced environment
Time-management skills working under pressure with multiple projects and timelines
BENEFITS
WHY IT'S SO GREAT TO WORK FOR MLA
In addition to a competitive compensation structure, we offer:
An amazing opportunity for personal growth and development;
A defined bonus structure;
A comprehensive benefits package;
An opportunity to work with the best of the business;
Paid vacation time between Christmas and New Years;
Fitness and wellness allowances;
Flexible and remote working environment;
Maternity leave top-up for expecting mothers;
A collaborative, innovative and fun working environment.
To apply, click HERE