November Real Estate Market Data & Insights
"We typically see inventory and sales transactions adjust down seasonally this late into the year so it's not a surprise to see volumes lower in November than October. However, November resale stats still well above the 10-year average and up from 2019 substantially and we have over double the amount of units released in pre-sale November 2020 than in 2019. Resurgence of concrete product releases behind the change in inventory." Suzana Goncalves EVP, SALES AND MARKETING; PARTNER, MLA CANADA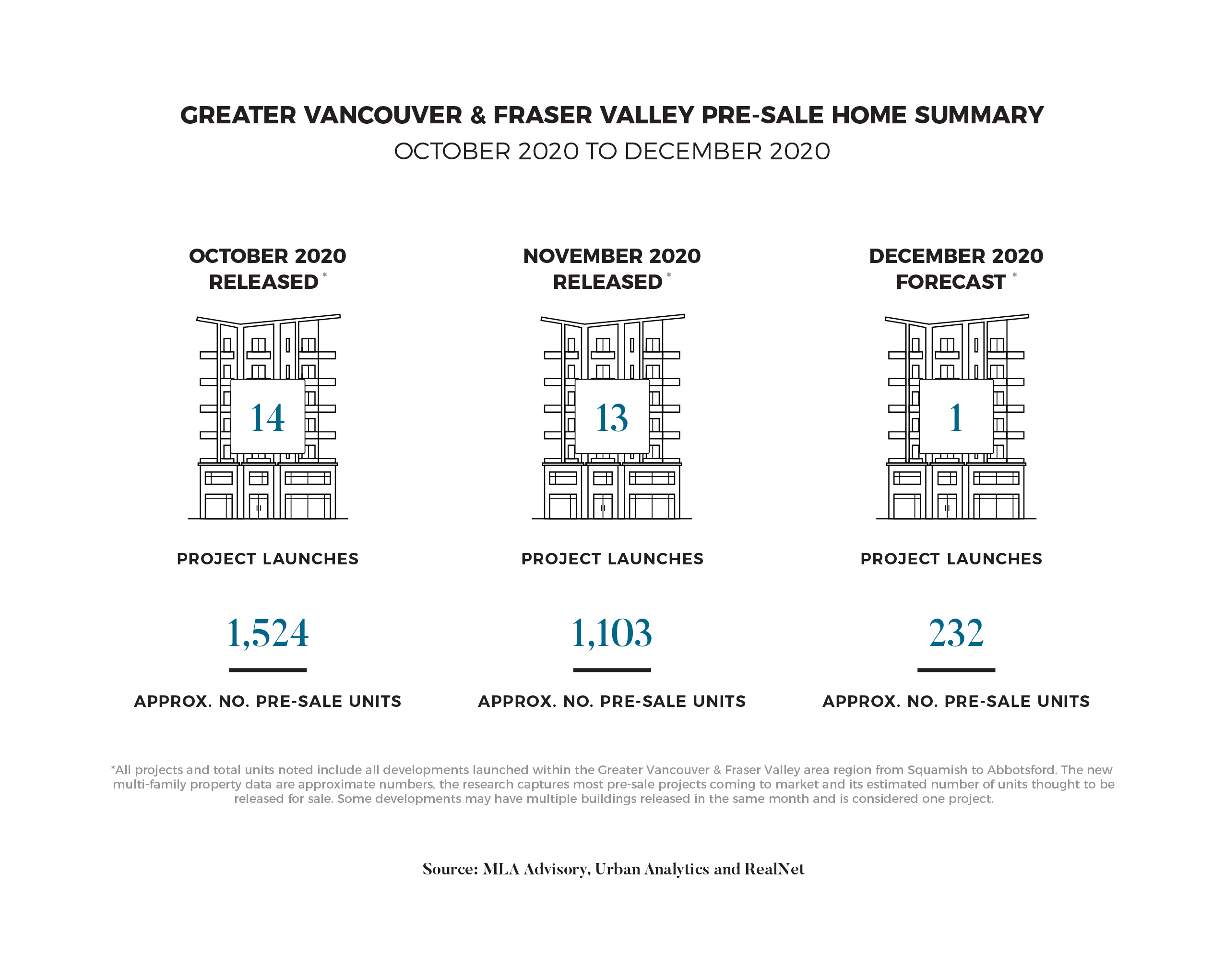 SECOND STRAIGHT MONTH WITH OVER 1,000 NEW HOMES RELEASED 
November was the second straight month with over 1,000 new homes released for sale. In total, there were 13 presale projects launched in November that include approximately 1,103 condominiums and townhomes. These projects are located across the Lower Mainland, with particular concentration in the North Vancouver, Langley, and South Surrey townhome markets. Of the 1,103 presale units released in November, approximately 18% sold. This same-month absorption rate is the lowest since July, however, 41% of newly released inventory are townhomes, which tend to absorb evenly over time, unlike condominium projects which see higher absorptions at launch. Of the newly released units, concrete condominiums had the highest absorption rate (23%) followed by wood frame condominiums (20%) and townhomes (11%). In November, PCI Group brought its third tower to King George Hub in Surrey City Centre, releasing 438 concrete units to markets and reporting 25% sold in two weeks of sales. "Plaza One" is the first concrete tower to be released to Surrey City Centre since October 2019.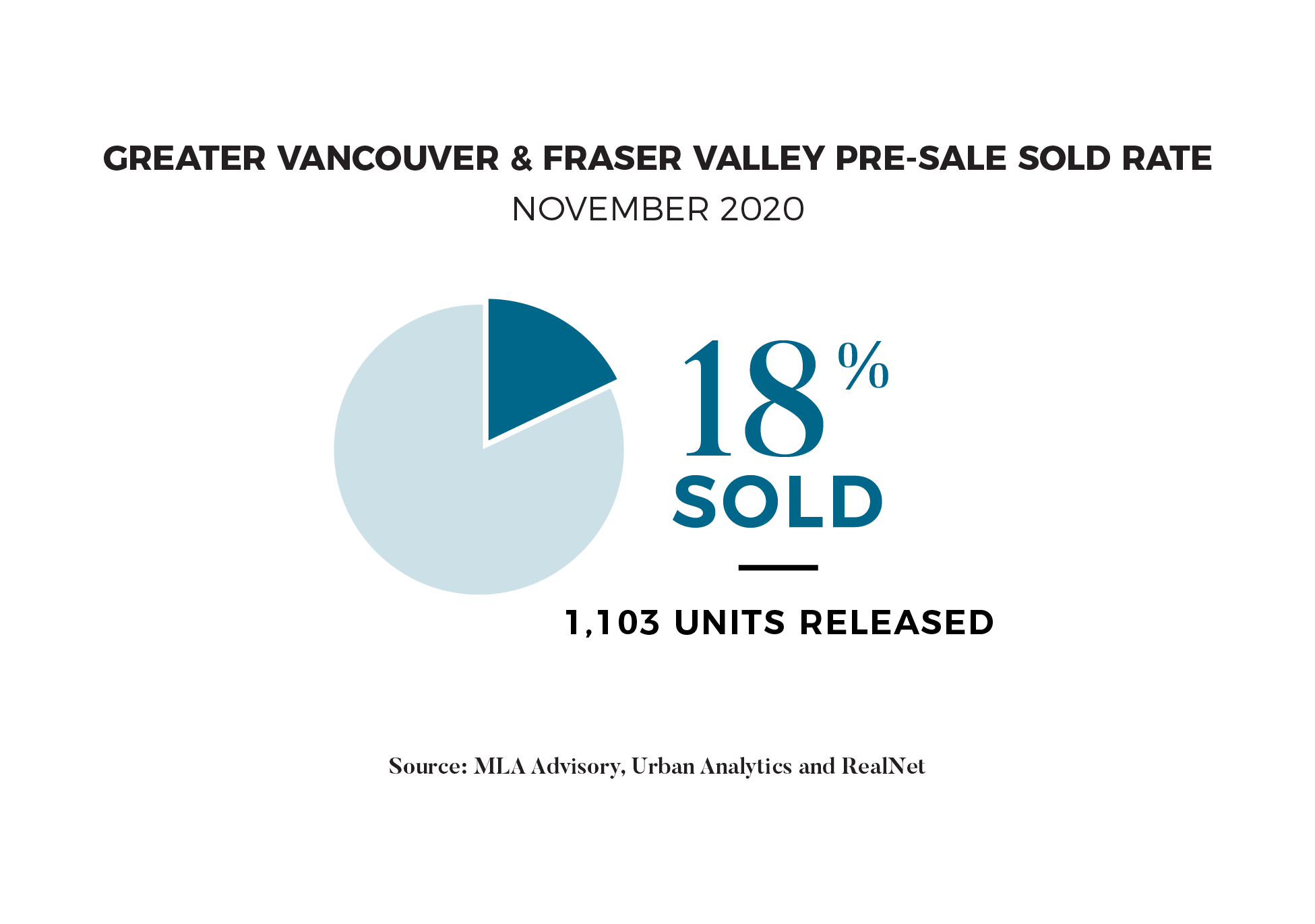 ADDITIONAL CONCRETE UNITS COMING IN EARLY 2021
Many concrete projects have been sitting on the sidelines throughout 2019 and 2020 to better understand market activity, risk assessment and sales absorption opportunities. With the market steadily rising and continuing to be active through Covid and the success of several concrete projects in recent months, the market could see a significant release of concrete product in early 2021. West Coquitlam, Metrotown and Brentwood lead the way with number of potential projects, each with a few hundred units, coming to market on top of the current standing inventory. Depth of market will be tested and these areas will be extremely competitive.   
ONLY ONE UPCOMING PROJECT IN DECEMBER
Despite increasing cases of Covid-19 over the past three months, presale activity has been incredibly consistent as presentation centres have fully adjusted the sales process to incorporate virtual tours, utilize home selection forms prior to launch, and extend preview periods to ensure that limited groups are toured at a time. As year-end approaches however, there will be decreased new launch activity as purchasers are typically less active around the holiday season. With that, MLA Advisory forecasts that there will be only one presale project launch sales in December; this project will bring 232 concrete condominium units to the Richmond market.