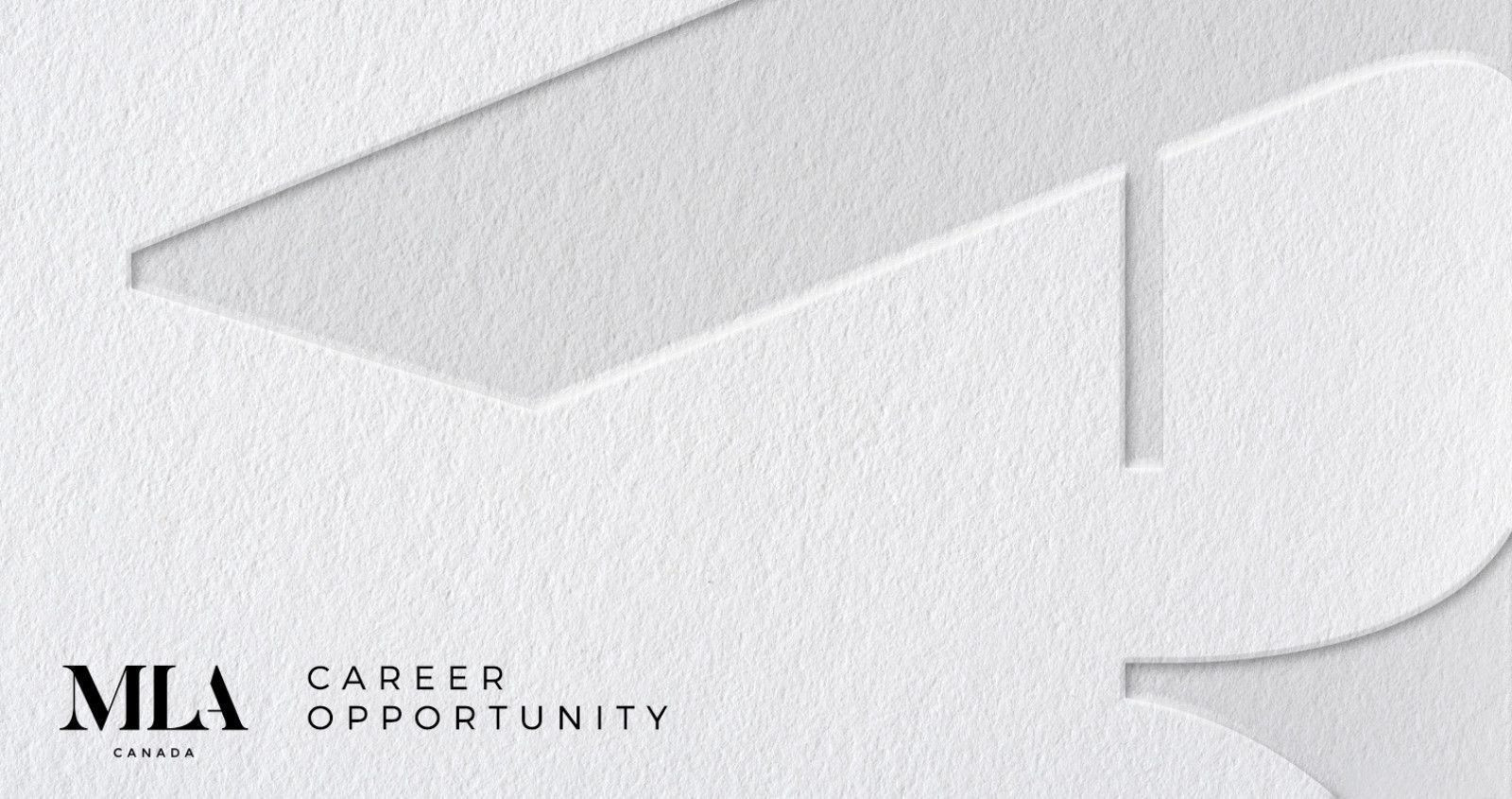 ABOUT MLA CANADA
MLA Canada is the most comprehensive real estate service provider in Canada. Partnering with residential developers, MLA Canada offers an unmatched level of expertise in advisory services, market intelligence, project marketing, sales, customer care and administration. From boutique projects to large masterplan communities, our diverse and deeply experienced service teams deliver exceptional results while placing our clients' objectives and brand identity first.
While the majority of our team is working remote at this time or in a hybrid method, this particular role will be required to be in office daily working out of our downtown Vancouver office!
WHAT YOU CAN EXPECT
We currently have a fantastic opportunity for an Executive Assistant, directly supporting our Chief Operating Officer, as well as our Executive Director. The ideal candidate is highly professional, driven by the details, efficient and motivated, who has a superior ability to provide elite level support while managing numerous other responsibilities. Your can-do, positive attitude is infectious and your ability to multi-task is what sets you apart.
 
Calendar management for executives including scheduling appointments and organizing, attending and communicating with clients about events
Communication with clients and industry connects on behalf of the COO
Preparation and rollout of office wide meeting deliverables on behalf of the COO
Client management
Coordination of travel plans and logistics for business and personal travel, including itinerary management
Maintenance of EA and EVP finances and expenses
Producing and/or reviewing high level and confidential documents for grammar, formatting, typos, etc.
Tracking and managing the Business Development pipeline including daily CRM inputs, producing proposals and contracts, providing regular updates to executives on pipeline
Attending to personal tasks and errands as requested
Supporting in financial document filing and budget review
Other administrative tasks as required, such as front desk support/coverage and taking meeting minutes
REQUIREMENTS
WHAT YOU BRING TO THE TABLE
3-5 years of experience as an Executive Assistant (although not required, experience in the real estate/development industry would be an asset) Superior organizational skills and exceptional ability to manage various tasks with ease
Outstanding interpersonal communication skills
A high-level of professionalism, diplomacy and tact
Ability to work under tight deadlines and be one step ahead
Proficiency with Google Apps, MS Office applications (Office 365)
Experience with Hubspot, Asana and project management experience considered an asset
Ability to support business development initiatives, proposals and/or contracts as needed
Ability to produce results independently while maintaining a positive team environment
An amazing attention to detail with an ability to thrive in a fast-paced environment
Outgoing, personable attitude
BENEFITS
WHY IT'S SO GREAT TO WORK FOR MLA
MLA offers individuals an unparalleled opportunity to work with a growing company with a clear vision to be Canada's undisputed leader in real estate, and to be a part of setting a new standard of excellence for experience and innovation in the world of new home sales.
In addition to a competitive compensation structure, we offer:
An amazing opportunity for growth and development; because of MLA's size, we are able to offer a more rapid rate of growth than other companies in our industry
Regular training sessions and learning series, formal and informal educational opportunities, and access to regular mentorship with some of the most experienced and proven sales professionals in the industry
An opportunity to work with the best of the business; MLA's track record of working with quality developers means that team members can be confident in the developments they are selling
Amazing support and knowledge offered from all of MLA's departments (market intelligence, administration - and customer care)
A collaborative and fun working environment; MLA offers many social opportunities throughout the year to connect and engage with team members of all levels and departments across the organization
An opportunity to broaden experience and knowledge through exposure to a large array of product types in multiple areas of the Lower Mainland.
To apply, click HERE