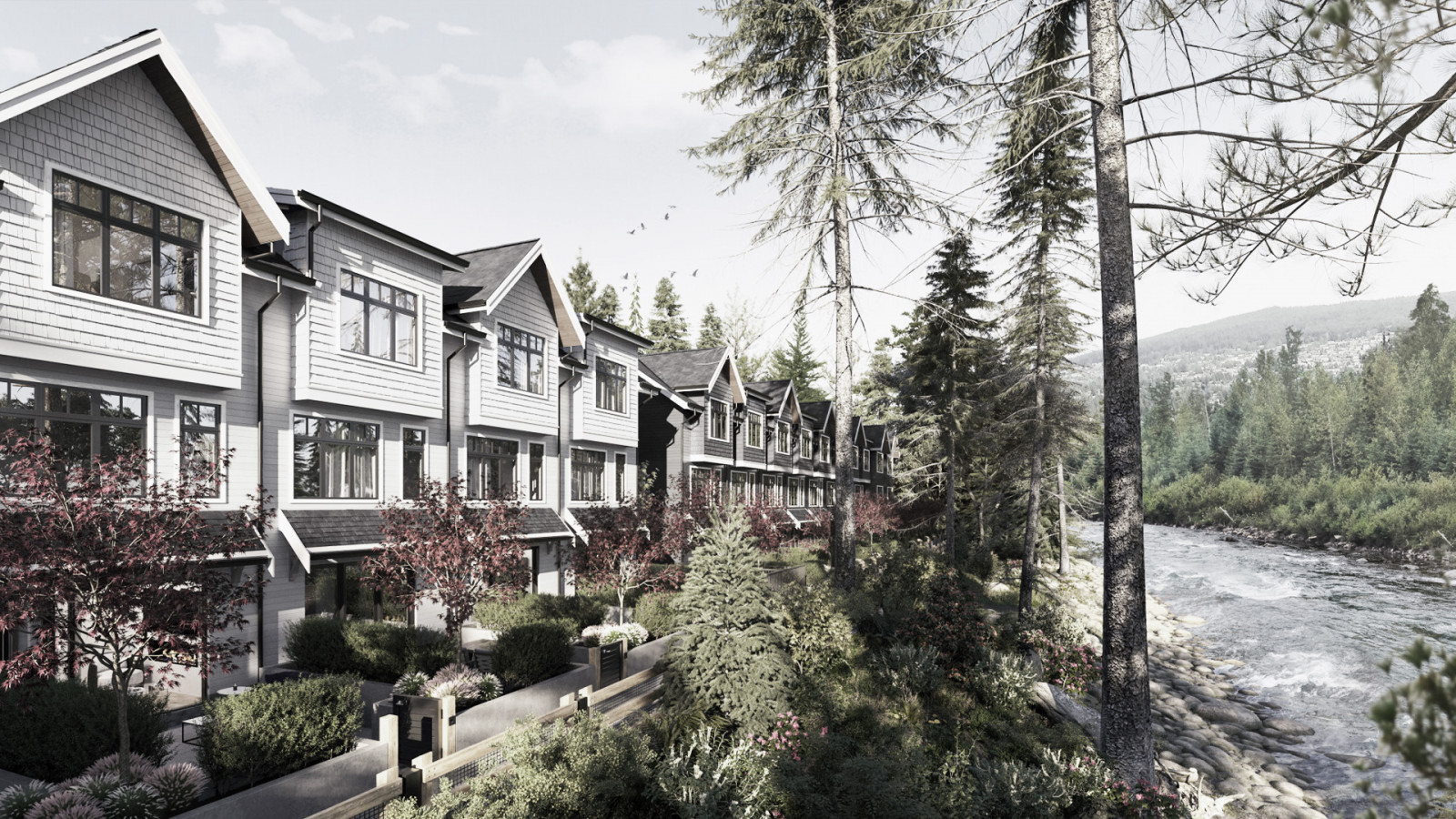 Buying a pre-sale condo or townhome has its benefits. However, it does require more consideration of different variables, when compared to buying a resale property. After all, buying a pre-sale home often means you are purchasing something before it is move-in ready. Unlike an existing property with transaction history, it may seem like there are less, pre-purchase resources available. To help, we're taking a look at the key questions to think about when looking to buy pre-sale. To learn more about pre-sale vs. resale, visit our article: Pre-sale vs Resale: A Modern Buyers Dilemma.
What's the first step I should take?
Before you do anything else, it's best to get pre-approved for a mortgage to know what you can afford. Talk to your bank or financial advisor to see what your budget could be. We work with and recommend Vancouver-based Nest Mortgage.
What will the deposit be?
You can expect to pay a total deposit of 15 to 20% of the purchase price, paid out in stages. Real estate developers most likely have requirements set by their banks, meaning they're normally firm on their deposit amounts. That said, sometimes developers can offer special deposit rates such as 5 or 10%, such as for pre-sale homes that are still available closer to the completion date.
Also, the deposit is usually for the purchase price prior to any upgrades or custom options to your property. These extra options can require a larger deposit, such as 30 to 50%, up to having to pay in full upfront. It's good to fully understand your deposit structure and timing of payments and make sure the financial side of your pre-sale goes smoothly.
When should I arrange my mortgage?
A good time to arrange your mortgage is when you're writing your pre-sale contract. The idea is you can lock down a mortgage rate at today's rate. This saves you from mortgage rates climbing as you wait several years for your new home to be built. It's good to shop around for different mortgage offers. A common mortgage question is knowing the difference between fixed and variable rates, which you can learn about in our recent Trending Topics Episode, featuring Owner and Mortgage Specialist of Nest Mortgage, Scott Gingles.
What kind of warranties are included?
If you're a renter or homeowner, you're familiar with needing insurance. If you're new to pre-sale homes, a warranty might be new to you. For example, this could be a warranty covering a pre-sale condo's labour and materials for a few years, to 10 years or more covering the building it's in.

 
Can I customize or upgrade aspects of my pre-sale?
You can often customize or upgrade aspects of your pre-sale before it's built, saving you the costs and time of doing it once it's completed and you've moved in. It can be simple aspects such as colour and finishes to larger ones such as changing the floorplan. Discuss this with your realtor or sales agent at the beginning of your pre-sale purchase.
How can I view my pre-sale during COVID?

With COVID ongoing, it's important to prioritize safety while still ensuring you're confident and informed about your pre-sale each step of the way. Besides safety protocols in place at pre-sale showrooms, MLA Canada makes buying a home online as seamless as possible. From Matterport 360 tours to our very own MLA Live platform, we have all aspects of homebuying covered from the comfort of your own home. For more on this, check out our article The Virtual Home Buying Experience in 2021.
 
 
What happens between buying my pre-sale and its completion?
You will be given a timeline and it's important you ask questions and fully understand it. You don't want to miss anything that can cause delays or extra expenses in the future. Make sure your calendar is set or that your realtor, agency, or developer will notify you on key actions. This includes when to start sourcing insurance, movers, and lawyers. It can also be property managers or resale agents if you're wanting to rent or sell after closing. This is all covered with our customer-focused Home Completion Service, MLA Complete. 
We hope this quick FAQ helps you focus on the right questions when starting your pre-sale buying journey. You can learn more by reading Things to Ask Your Realtor when Buying a Pre-sale Home.
By MLA Contributor Simon Gerard