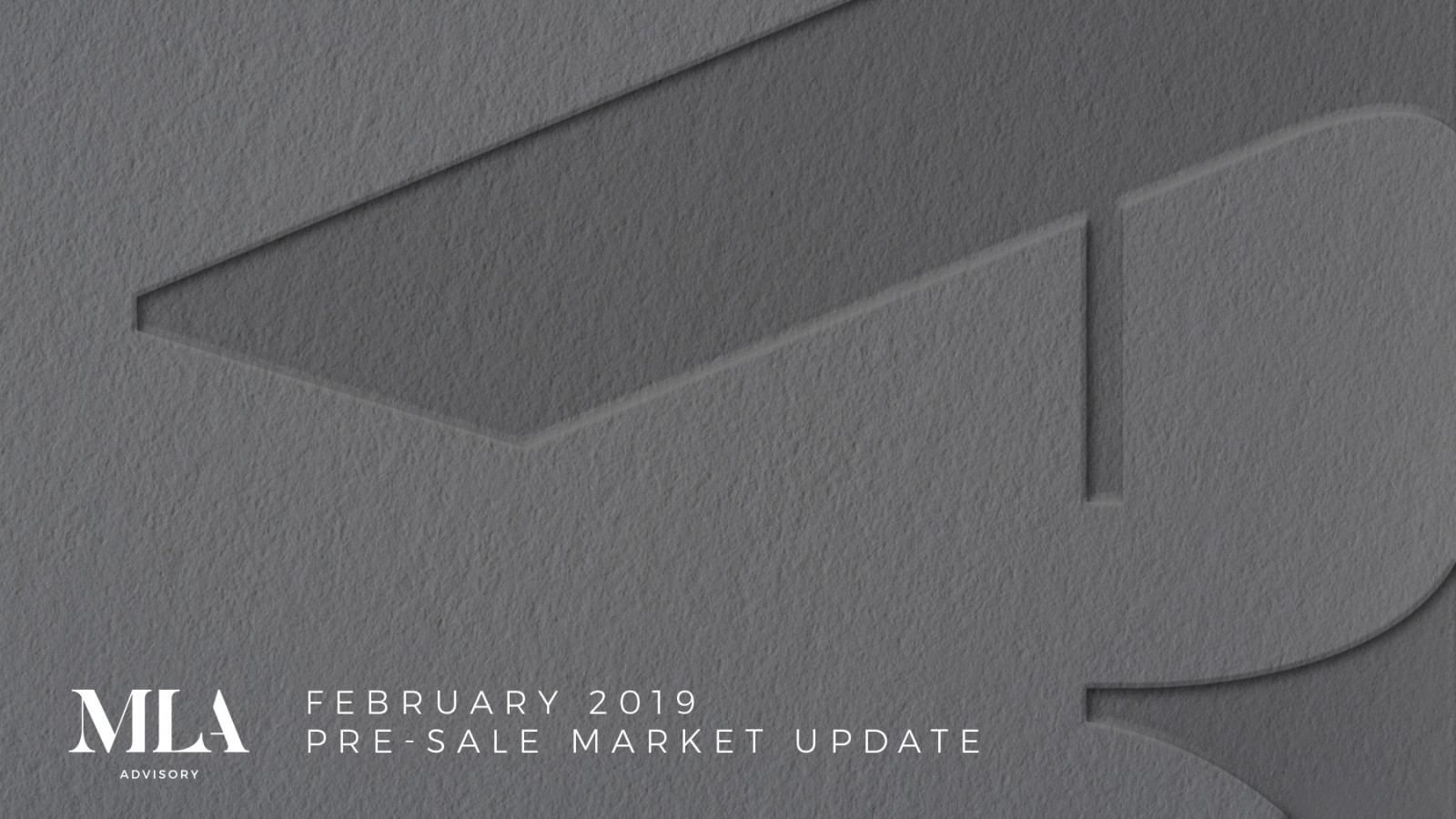 Download MLA Advisory's February Pre-Sale Insights Report.
"We expect to see a number of developers delay their planned spring launches for more favourable market conditions. With historical high land costs, construction costs which have not adjusted yet and a myriad of city fees, taxes and policy changes, many projects are currently not viable and we will continue to see housing starts decline." – Suzana Goncalves, Chief Advisory Office, Partner MLA Canada
To-date, approximately 15 per cent of the 1,114 pre-sale units released in February have sold. February saw nine public sales launches that aligned with Chinese New Year. The majority of the projects that launched were high-rises in Central Surrey and woodframe projects across the Fraser Valley.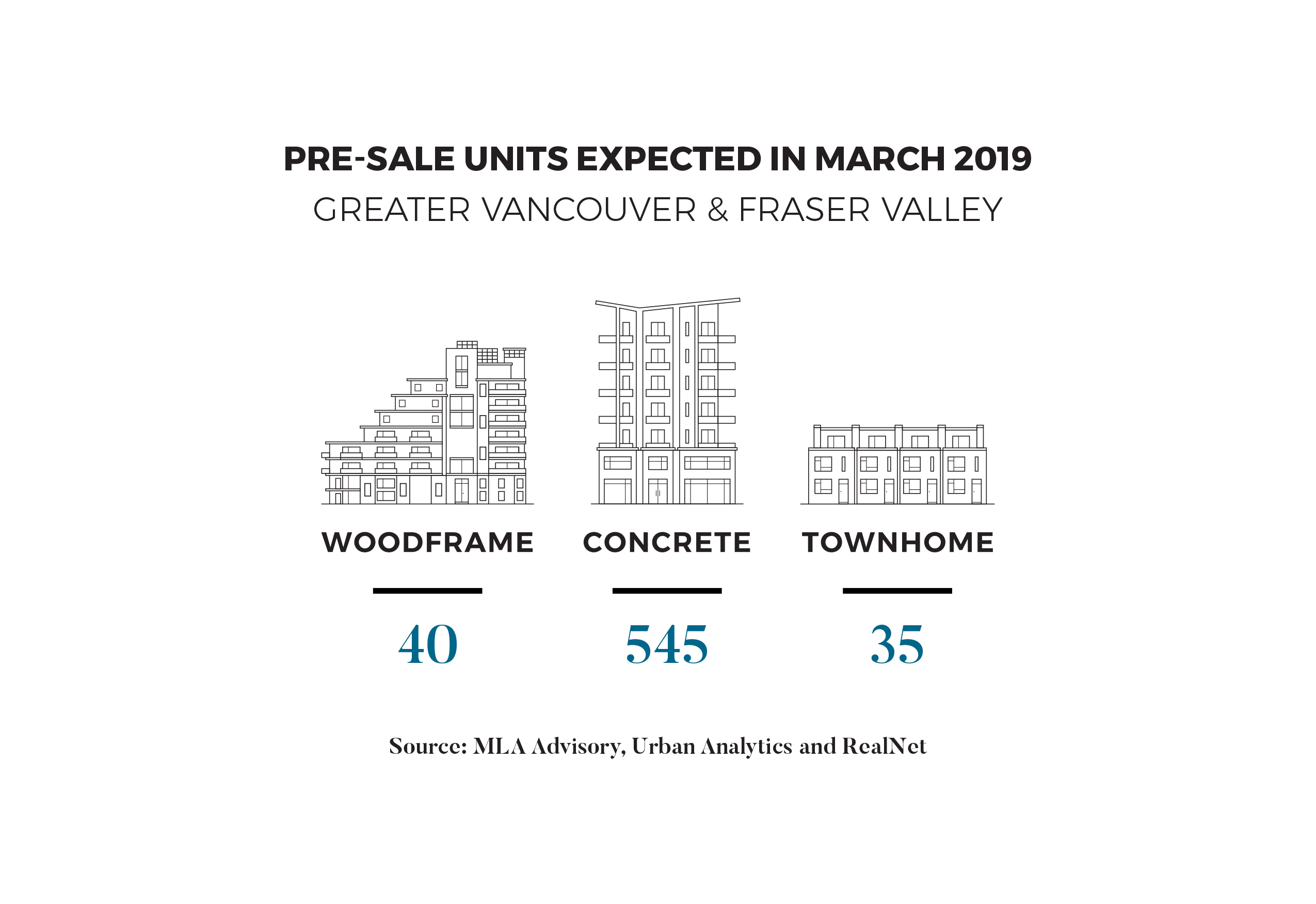 In the month of March, it is expected that the number of pre-sale project launches will slow down, with an estimated five projects or 620 homes coming to market for sales. MLA Advisory is anticipating that 40 woodframe units, 545 concrete units and 35 townhomes will be brought to market over the next 30 days.