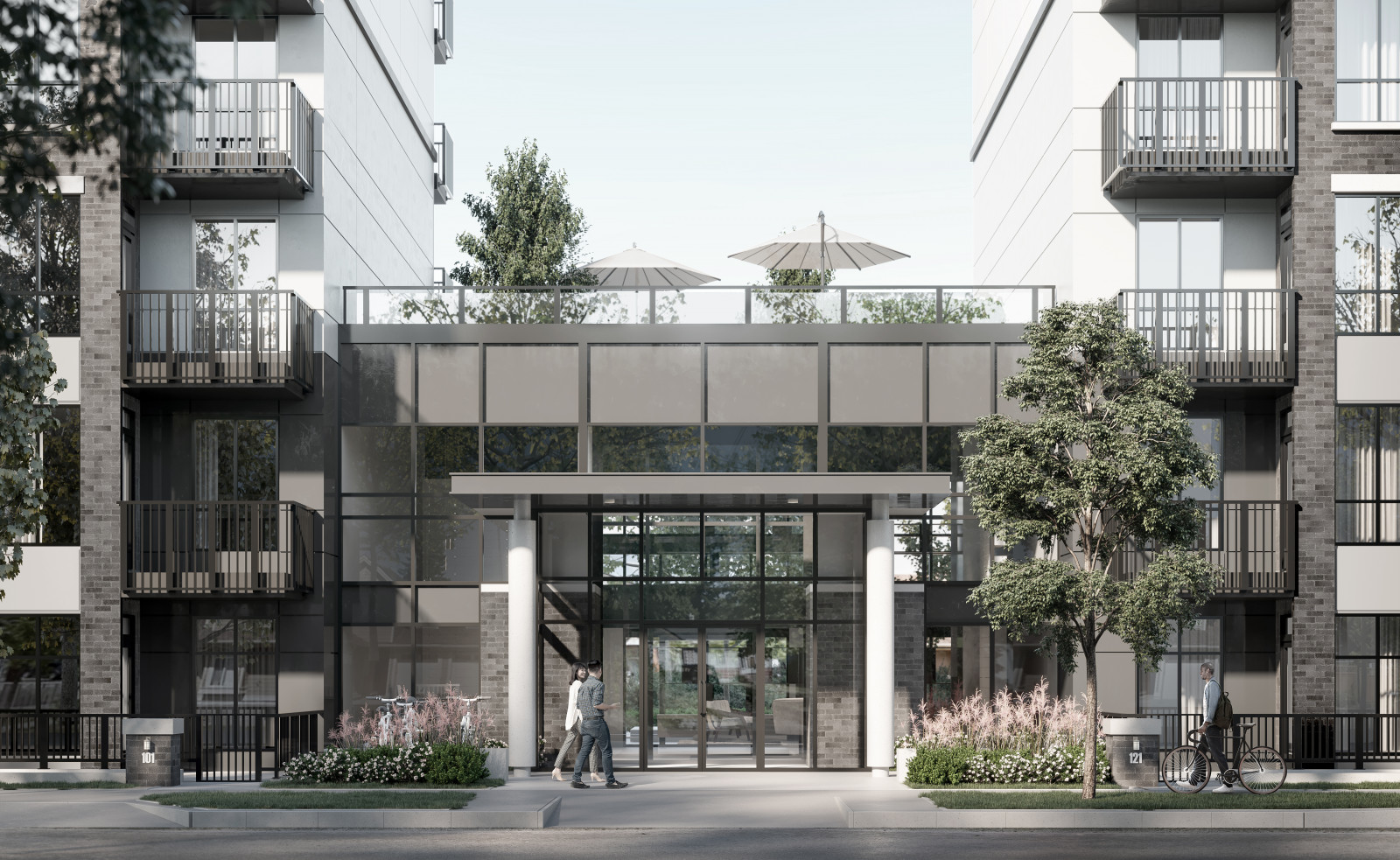 Pre-Sale Options for First-Time Home Buyers
In 2021, it might be one of the most unique and exciting times in recent history to be shopping for a first home in the Lower Mainland. The wide-scale adoption of remote work culture is decreasing the need to live near the city core. With mortgage rates at an all-time low and a rapidly growing number of new pre-sale projects, there is something to suit nearly every budget and lifestyle. From Format's bespoke units in East Vancouver to Court's Scandinavian design in Abbotsford, here are four pre-sale projects perfect for the first-time homebuyer.
Kira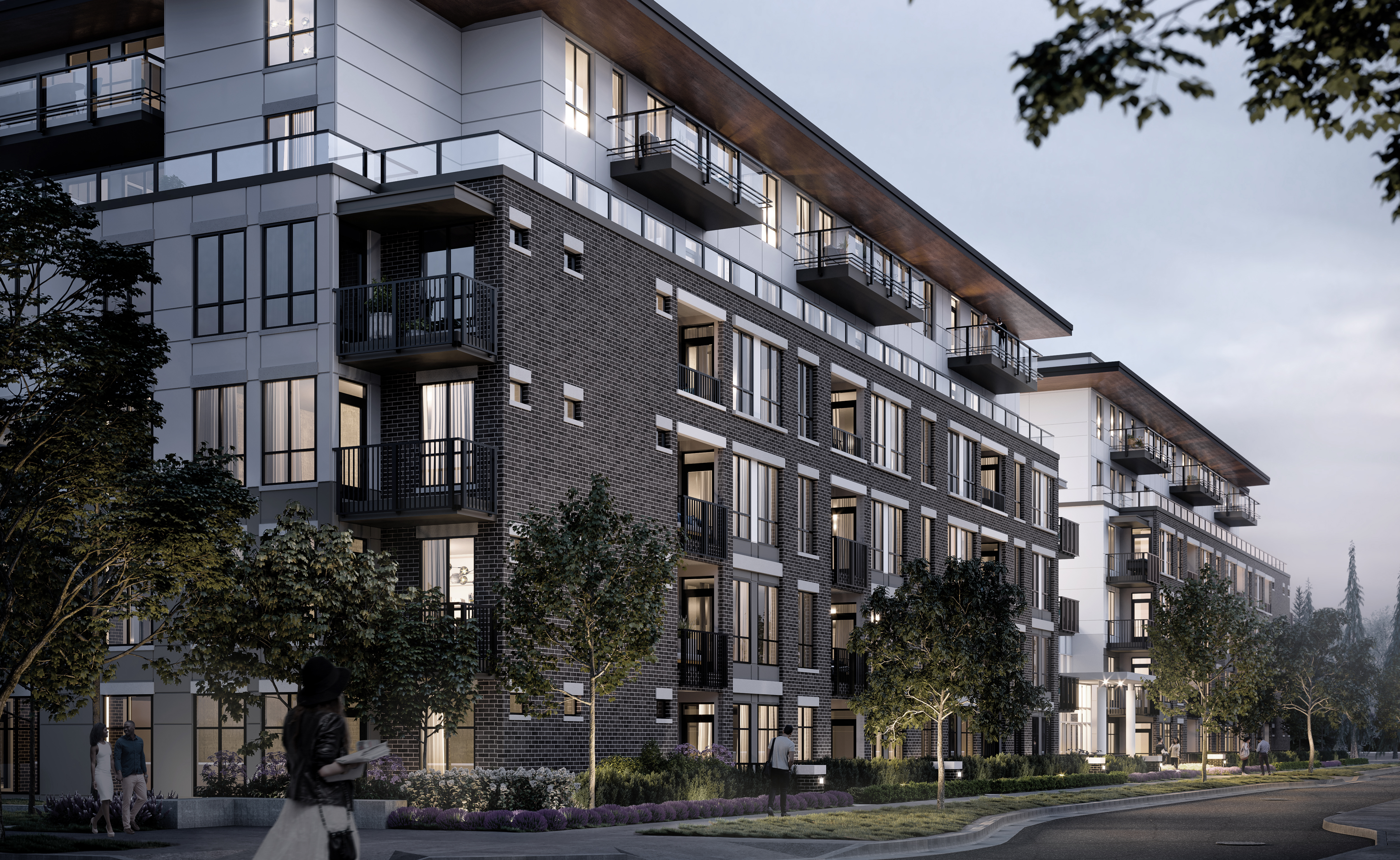 This west Coquitlam six-storey development by Woodbridge Homes, available in two, two-plus-den and three-bedroom configurations, is made with the modern consumer in mind. Think spacious layouts, modern interiors and large windows in every suite bringing in an abundance of light. Two buildings join via a double-floor lobby area, and amenities include a gym, lounge, study rooms and a roof-top space.
Located in a central and walkable neighbourhood, it's mere minutes away from a Safeway, Burquitlam Park and the Evergreen SkyTrain Line. It offers convenient access to major highways getting drivers to Burnaby, Port Moody and downtown Vancouver quickly.
"The West Coquitlam community character thrives on convenience with easy access to urban amenities, recreation, schools, and nature. With affordable price points, Kira provides the perfect landscape for young families looking to purchase their first home."
Brad Laviolette, Director of Communications, MLA Canada
Format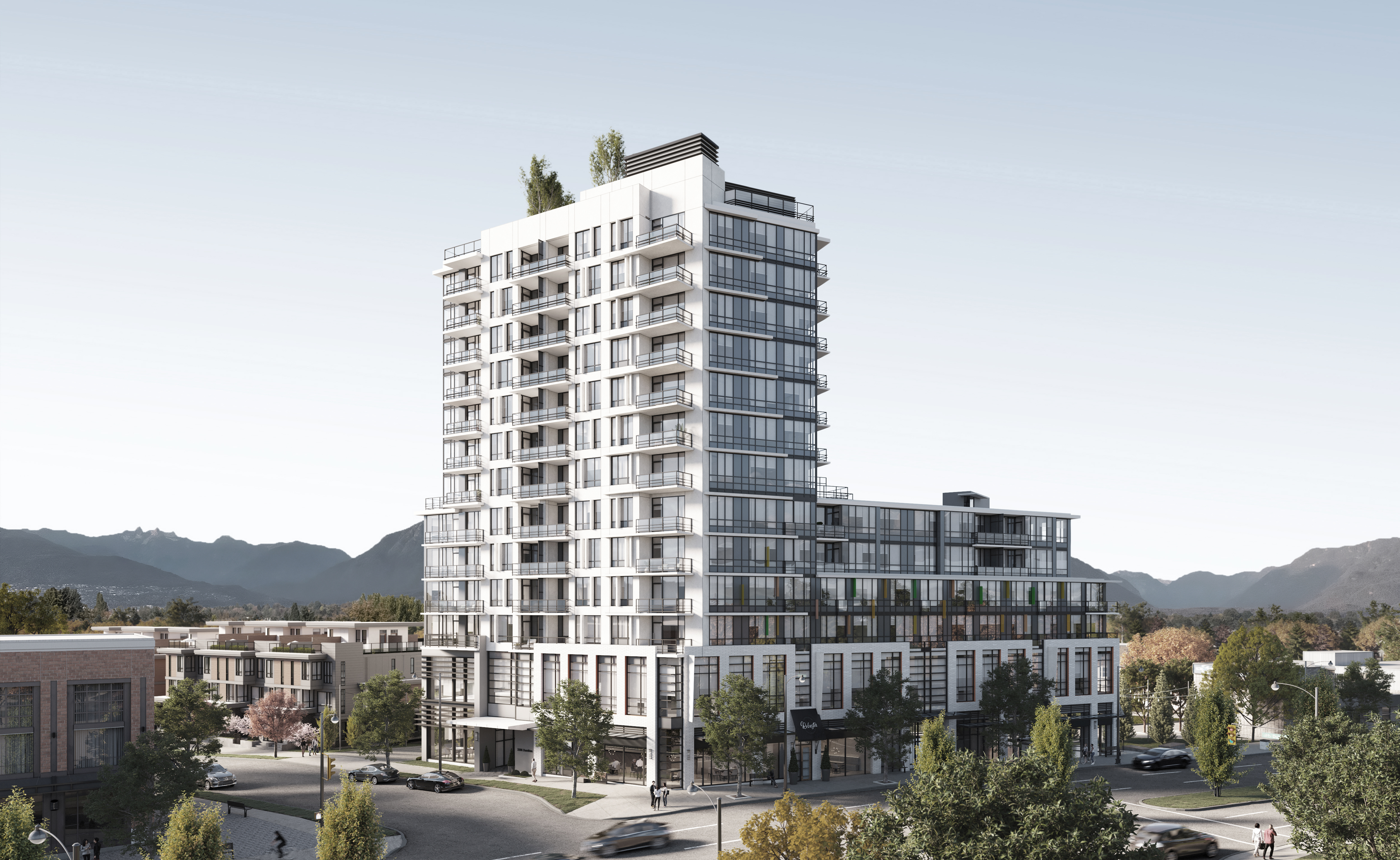 It's not often a buyer has a say in room layout when purchasing an apartment or townhouse, but that's precisely the case with Format in Cedar Cottage. A collaborative project between Cressey Development Group and Ste. Marie Art + Design, a "flexible furniture" system, means core elements like the closet system, kitchen island, entertainment unit, and room divider placement are all customizable.
Drawing upon inspiration from fine boutique hotels, the common spaces boast special amenities including a mezzanine, co-working desks, a workshop, hosting station, outdoor fire pits and more.
"Format by Cressey provides first-time homebuyers with the opportunity to tailor their home to fit their lifestyle needs. This personalization of space is achievable through Flexible Furniture options included in your home's purchase price. All 1-Bedroom condos include selecting 3 to 5 Closet Systems, Kitchen Island choice, and including Room Dividers with storage and parking included. Homeowners can enjoy the convenience of being centrally located in the heart of East Vancouver."
Allie Ryan, Marketing Manager, MLA Canada
Alaska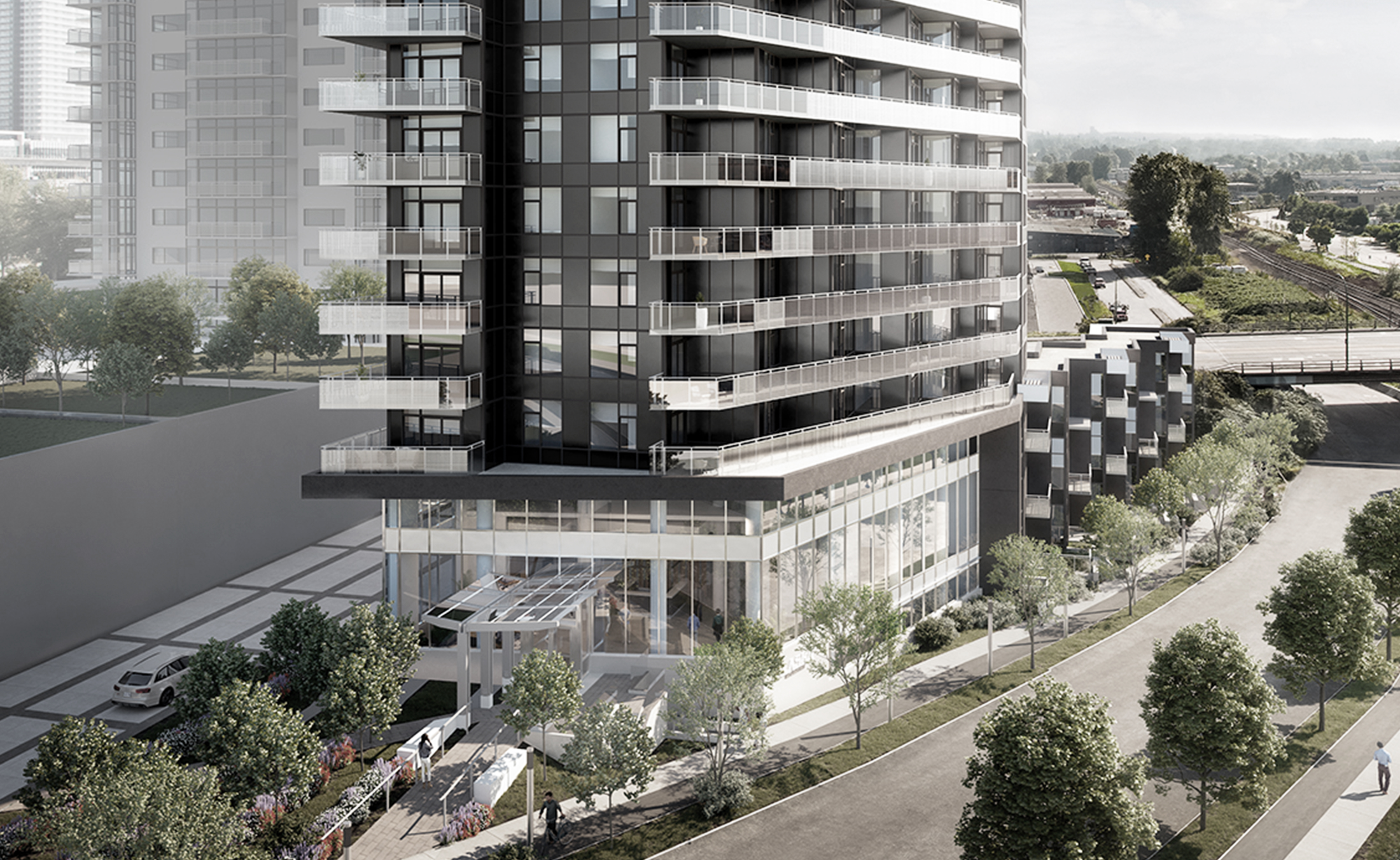 Situated on quiet Alaska Street in up-and-coming Brentwood, this eponymous glass, steel and concrete Amacon-built high-rise looks stunning against the Burnaby skyline. Featuring one to three-bedroom condos and loft homes, the culinary-inclined will appreciate the waterfall quartz countertops, European gas cooktop and wall oven.
In a highly walkable part of town, residents can find plenty of shopping and dining options on foot or by car, rideshare or nearby rapid public transit to explore the surrounding area.
"Purchasers at Alaska by Amacon love the Brentwood location. They also love everything included in the price: roller blinds, closet organizers, carpet in bedrooms, EV rough-in, parking for all homes, a storage locker and more. These add up when they are upgrades, and our purchasers have shared how much they appreciate the savings."
Casey Moulton, Marketing Manager, MLA Canada
Court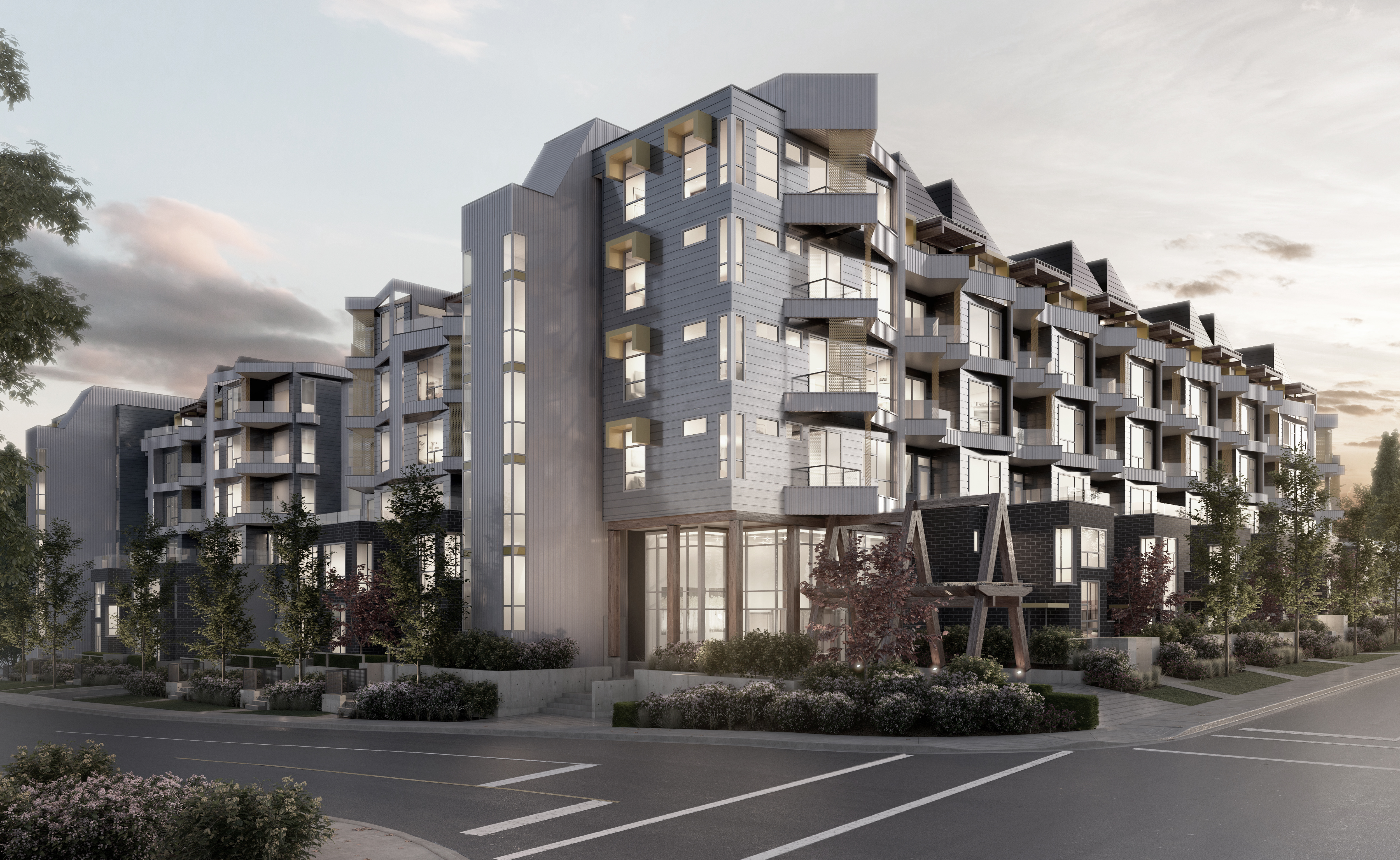 Set in the heart of Abbotsford city centre is Heinrichs Developments' Court, a pair of six-storey apartments designed by B.C.-based David Tyrell Architecture. The one and two-bedroom suites were created with a minimalistic European aesthetic in mind, and have either a light and dark colour palette, high nine-foot ceilings and wide plank laminated flooring. The bathrooms are equally as contemporary utilizing high-efficiency dual-flush toilets and flat-panel cabinetry.
A private courtyard escape offers many amenity options for warm and cold weather activities. There is a theatre wall for warm-weather evening movie nights, an inset two-way fireplace that provides warmth when it gets a little chilly — picnic tables and dedicated fitness space for open-air yoga or other exercises.
"Court is a new landmark for urban living in Abbotsford. Court's contemporary architecture and Scandinavian design bring refined modern residences to the Fraser Valley. With a great selection of 1 & 2-bedroom homes starting in the low $ 300's Court is steps away from Shopping, trails, and Transit routes nearby, it is easy to encourage locals to stay local and enjoy life closer to home. Rental numbers continue to rank amongst the highest in the Fraser Valley, and Abbotsford continues to be to a location chosen for investment today and for the future."
Brittany Reimer, Managing Director, Fraser Valley, MLA Canada
By MLA Canada contributor Benjamin Yong
Category
Real Estate News
Recent Posts