March 2, 2023
Hopeful rather than harrowing: 2023's pre-sale market in Metro Vancouver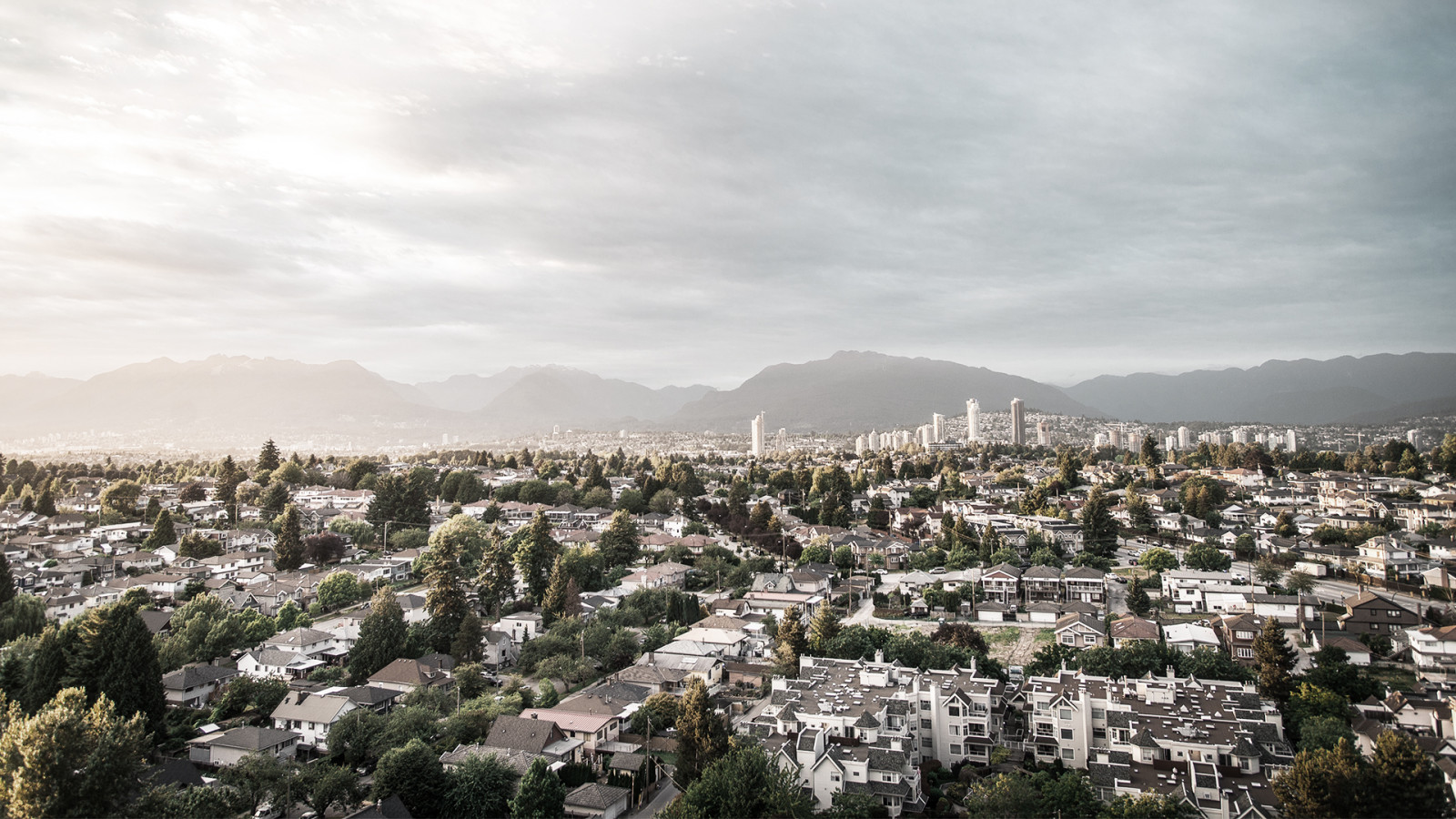 The recently released MLA Intel 2023 report is the newest edition of MLA Canada's comprehensive analysis on the pre-sale market in British Columbia. As a report on the past year's market conditions and an overview of our outlook moving into this new year, MLA Intel 2023 takes a deep dive into the pre-sale market in Metro Vancouver, sharing what we've seen and what we expect to see in the next twelve months. We asked MLA Canada's Director of Advisory, Saket Ayala, to get into the details of some of the predictions outlined in the report and preview what you can expect to find inside.
Forces driving the future
In 2023, several macroeconomic factors will influence Vancouver's pre-sale housing market. According to Ayala, a pause in the Bank of Canada's rate hikes will likely be the most significant factor impacting housing prices. "The expected pause is already driving down some mortgage rates, opening the door for prospective buyers to find more opportunities to enter the market," Ayala shared. Increased immigration targets and high demand for Vancouver as a top destination for Canadian immigrants may put upward pressure on housing prices. The Government of Canada announced aggressive annual immigration targets, with a plan to take in 500,000 immigrants a year by 2025, not including foreign students, temporary workers and other non-permanent visa holders. Canada welcomed a historic number of newcomers in 2022 and reached a target of 43,645 new permanent residents. For comparison, the last time Canada welcomed such a large number of newcomers was in 1913. British Columbia stands as the second most popular province behind Ontario for immigration destinations. If BC remains a top destination for Canadian immigrants, it will directly impact the market and put upward pressure on prices with a Metro Vancouver market already tight on supply. However, a looming recession, economic uncertainty and high inflation may cause some buyers to hold off on purchasing properties.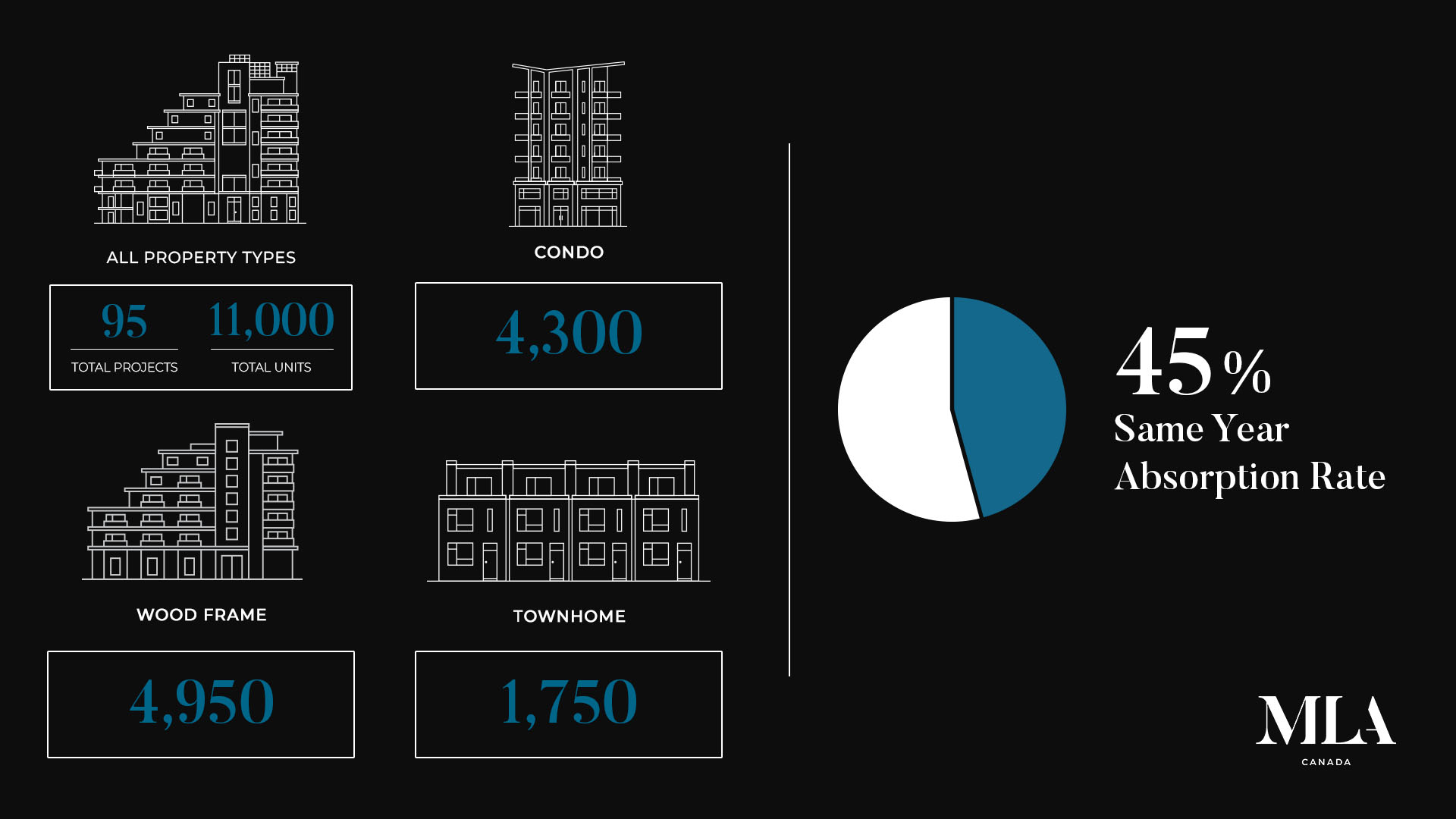 Bellwethers and predictions
"The success of recent launches in notable markets such as Brentwood and Metrotown and large development projects including The Amazing Brentwood, Bassano, Perla and Curv will set the tone and pace for Vancouver's pre-sale housing market this year," asserts Ayala. Early pre-sale success in projects such as South Yards and Lucent also provides optimism for developers and prospective buyers in the market. Although pre-sale prices in some markets have teetered off the record highs set in 2021 and early 2022, that could be a good opportunity to buy ahead of the 2024 market when Ayala predicts prices will slowly rise again. The Bank of Canada's pause in rate hikes and its plans to level out inflation targeting by 2024 may provide a more bullish outlook for prospective buyers in the pre-sale market under the optimism that rates will be more favourable by the time of completion.
Keeping an eye on Q1
Ayala predicts that pre-sale activity in the first and second quarters of 2023 will still be lower than the record-breaking paces of 2021 and 2022, but it will be viewed positively relative to the lack of pre-sale activity and negative sentiment towards the market in the latter half of 2022. When taking in the larger picture, this more moderate activity is indicative of a more balanced market. Many programs previously placed on hold in 2022 will come to market as they look to meet financing requirements. "Keep an eye on those large launches in the first quarter as a litmus test for the year to come," says Ayala. The performance and success of these programs will be the first indicator for the rest of the market on the pre-sale health and appetite in the Vancouver market. MLA Advisory forecasts a total of 95 pre-sale programs to launch in Metro Vancouver in 2023. These programs will bring approximately 4,300 concrete, 4,950 wood frame, and 1,750 townhome units, for a total of 11,000 pre-sale units to market. Of these programs, MLA Advisory expects approximately 45% of released inventory to be absorbed by year-end.
If you haven't already seen the MLA Intel 2023 report, check it out for deeper, expanded analysis and broadened information on 2022's performance and 2023's pre-sale market predictions.