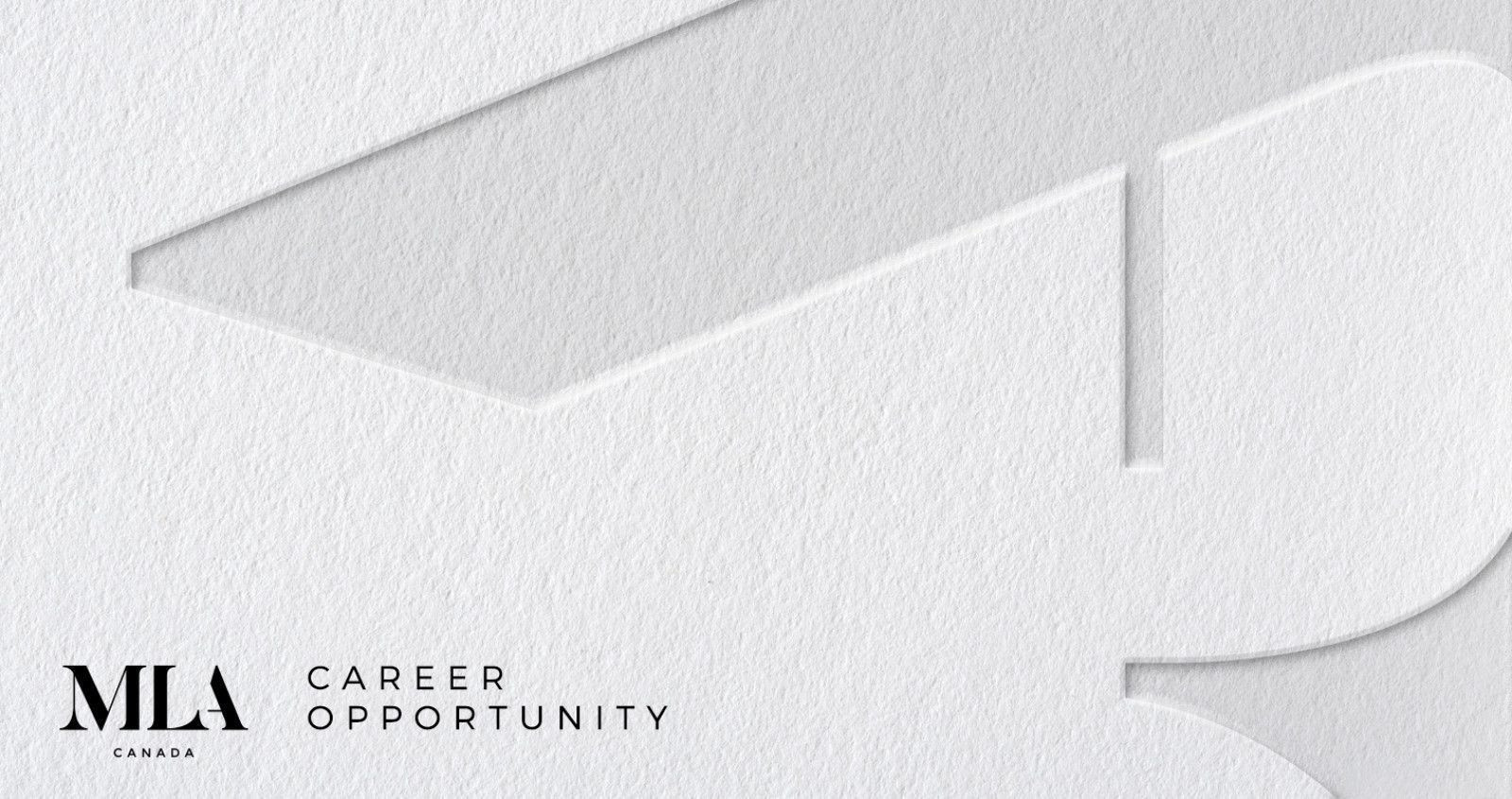 ABOUT MLA CANADA
MLA Canada is the most comprehensive real estate service provider in Canada. Partnering with residential developers, MLA Canada offers an unmatched level of expertise in advisory services, market intelligence, project marketing, sales, customer care and administration. From boutique projects to large masterplan communities, our diverse and deeply experienced service teams deliver exceptional results while placing our clients' objectives and brand identity first.
WHAT YOU CAN EXPECT
We are driven to change the way the world purchases real estate. Our company is at the helm of an exciting transition and growth in technology and innovation. We are in the midst of developing a one-of-a-kind data driven real estate intelligence platform forever changing the way we sell and market homes. Our commitment is to foster an entrepreneurial culture, while continuing to disrupt how we position and sell real estate. As we take on this exciting new challenge, we are seeking an experienced Host/Hostess to join us. We currently have a fantastic opportunity for a Host/Hostess to join our MLA Canada team in Victoria, BC! Please note, only residents of the Lower Mainland will be considered at this time as we do require team members to collaborate in office and/or in person as needed.
The role of the Host/Hostess is to build an exceptional brand experience for purchasers while assisting the Sales Manager on all aspects of the sales office and the project as it relates to the sales floor.
Depending on your experience and knowledge, your core responsibilities will be but not limited to:
 
Greeting and registering every new prospective purchaser with a smile
Assisting with phone campaigns to prospective purchasers and realtors
Providing an overview of the development, floorplans, finishing's, and availability as needed
Touring prospective purchasers through the Presentation Centre, highlighting all features and benefits of the homes as needed
Introducing all prospective purchasers to the Sales Manager, or Senior Sales Associate
Placing signage and balloons in locations identified by Marketing on a daily basis, and removing at the end of Presentation Centre hours
Ensuring the Presentation Centre is immaculate and presentable at all times
Managing brochure and insert supplies, ensuring brochures are prepared and available for prospective purchasers
Assisting the Sales Manager and Sales Associate with all administrative activities as required
Availability over weekends and evenings to support various events
REQUIREMENTS
WHAT YOU BRING TO THE TABLE
3 – 5 years' experience working in a client services role (although not required, previous real estate experience would be deemed a major asset)
Strong administrative skillset
A passion for all things real estate
Proficiency with Google Apps, MS Office applications (Office 365)
Familiarity using Lasso and Avesdo preferred, but not required
Ability to produce results independently while maintaining a positive team environment
An amazing attention to detail with an ability to thrive in a fast-paced environment
Proven time-management skills while working under pressure
Outgoing, personable attitude
Although not required, fluency in Cantonese or Mandarin would be an asset
BENEFITS
WHY IT'S SO GREAT TO WORK FOR MLA
MLA offers individuals an unparalleled opportunity to work with a growing company with a clear vision to be Canada's undisputed leader in real estate, and to be a part of setting a new standard of excellence for experience and innovation in the world of new home sales. Our core values are at the heart of our people and company objectives. We strive for Innovation, Empowering our People, Committing to the MLA Experience and Delivering Results.
We celebrate our wins and each other. We are committed to fostering a rich learning organization and mapping out career paths based on individual talents and goals. We are big on fostering a community based on trust, respect and creating a fun and collaborative place to be! Ask us about our yearly Rocket Awards program and annual gala events, where we put celebration into action.
In addition to a competitive compensation structure, we offer:
An amazing opportunity for growth and development; because of MLA's size, we are able to offer a more rapid rate of growth than other companies in our industry
Regular training sessions and learning series, formal and informal educational opportunities, and access to regular mentorship with some of the most experienced and proven sales professionals in the industry
An opportunity to work with the best of the business; MLA's track record of working with quality developers means that team members can be confident in the developments they are selling
Amazing support and knowledge offered from all of MLA's departments (market intelligence, administration and customer care)
A collaborative and fun working environment; MLA offers many social opportunities throughout the year to connect and engage with team members of all levels and departments across the organization
An opportunity to broaden experience and knowledge through exposure to a large array of product types in multiple areas of the Lower Mainland and Alberta
To apply, click HERE