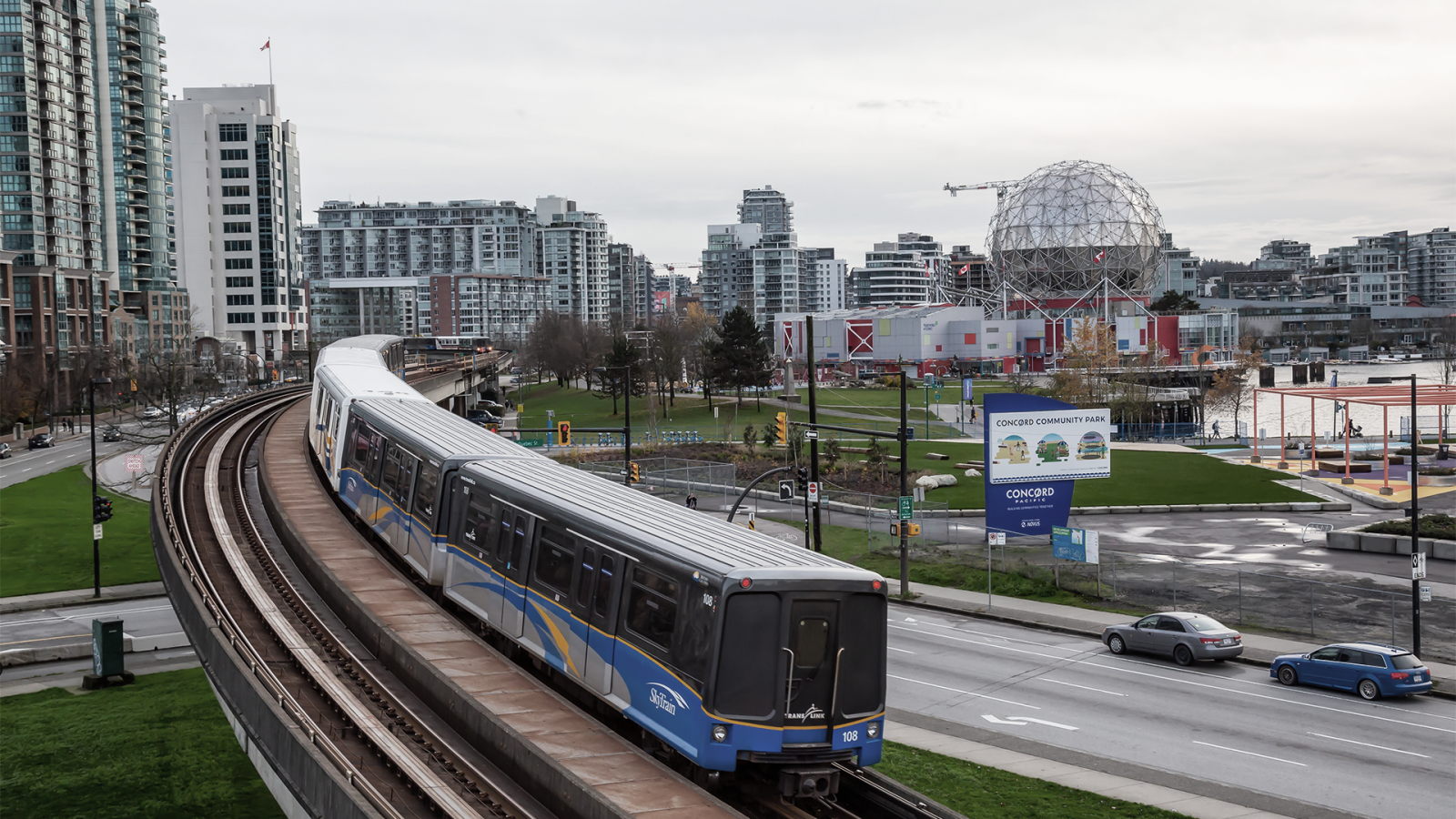 Access to public transit plays a vital role in many peoples' lives. That is why TransLink has committed to quadrupling rapid transit offerings, expanding bike lanes and more in the Transport 2050 strategy laying out plans for the next 30 years. Developers continue to respond to the demand by homebuyers to develop in areas that provide access to everything they need within walking, cycling and public transit distance and increasing development in dense communities. 
At an Urban Development Institute (a non-profit organization representing those in all facets of land development and planning) luncheon hosted in April, TransLink CEO Kevin Quinn attended and spoke on the future of transit and how it affects real estate and vice versa.  
"We can't ignore that transit plays a vital role in keeping the region moving and that there is an opportunity to do something different, to innovate and work with the construction industry, while addressing shared goals," said Quinn in a Real Estate Works article, adding he believes in the short-term, the solution is a zero-emissions bus-based network installed along high-demand corridors like Brentwood, which would cost a fraction of rail technology such as SkyTrain. 
Other highlights in the report include doubling regional bus service levels; expanding shared mobility options, for example cars, bikes and e-scooters; managing the transition to smart EVs; and promoting multimodal mobility where people can make trips easily using multiple forms of transport. Hundreds of kilometres of traffic-separated cycling paths will be built as well. 
The expansion of major public transit presents many opportunities for development in the Greater Vancouver area. We're seeing new initiatives coming into play that speak directly to the need for increased density and affordability in the housing market. One notable example is the Broadway Plan, which aims to combat the lack of affordable housing in Vancouver by integrating housing, jobs, and amenities by the new Broadway Station – spanning from Mount Pleasant to Kitsilano. 
The good news is there are already pre-sale product ready to go in convenient neighbourhoods. Frame, consisting of 217 concrete one- to three-bedroom homes, by Coromandel Properties & Peterson Group is located at the corner of Kingsway and Earles Street, nestled between downtown and Metrotown. The 29th Avenue SkyTrain Station is only a 10-minute stroll away, while Metropolis with its 330 stores is just a 10-minute drive away. And anytime residents are hungry, popular restaurants like Do Chay, Xing Fu Tang and House of Dosa are all right on the doorstep. 
 For those who want to be even closer to B.C.'s largest shopping centre, O2 Metrotown by Keltic at Sussex Avenue and Beresford Street is virtually next door. The 32-storey condominium is also 350 metres from Metrotown Station that can get riders into the heart of Vancouver in 20 minutes. There are plenty of additional amenities easily walkable or bike-able to: Bonsor Recreation Complex has a pool, weight room and yoga and racquet sports facilities; and Central Park houses a pitch & putt course, playground, and picnic spots, among other things. 
To see a complete listing of MLA Canada projects across the Lower Mainland and beyond, visit the MLA Canada project page.