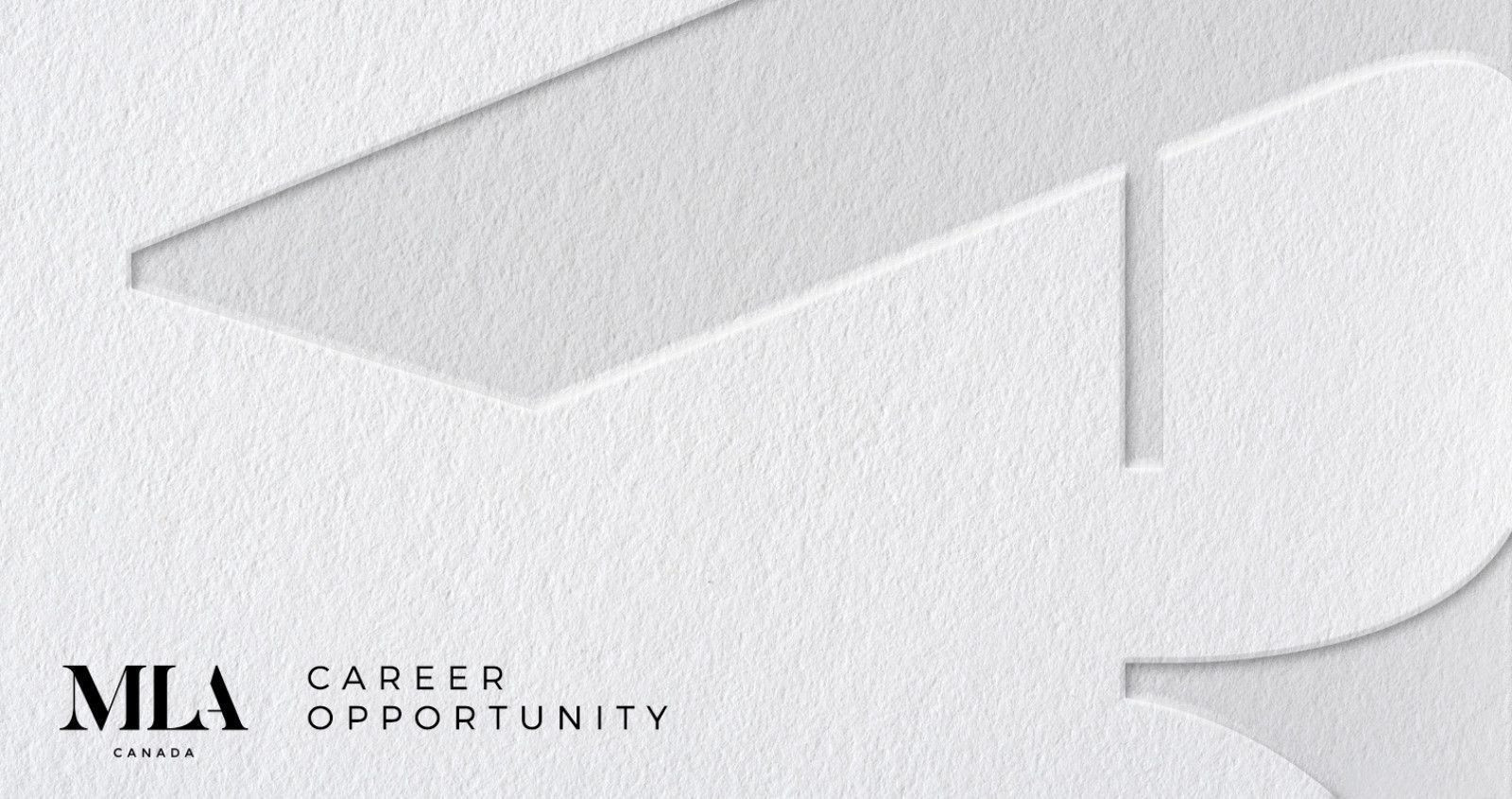 ABOUT MLA CANADA
MLA Canada is the most comprehensive real estate service provider in Canada. Partnering with residential developers, MLA Canada offers an unmatched level of expertise in advisory services, market intelligence, project marketing, sales, customer care and administration. From boutique projects to large masterplan communities, our diverse and deeply experienced service teams deliver exceptional results while placing our clients' objectives and brand identity first.
While the majority of our team is working remote at this time or in a hybrid method, this particular role will be required to be in office daily working out of our downtown Vancouver office!
WHAT YOU CAN EXPECT
We currently have a fantastic opportunity for an intermediate Accountant to support our growing finance team! You will be responsible for understanding and supporting the activities for MLA Canada and its related entities from a financial reporting and analysis perspective. You will report to the Accounting Manager and help us meet reporting deadlines and ensure reliable, accurate information is provide to key decision makers in a timely manner.
The core responsibilities for the role will be, but are not limited to:
Management and oversight of the accounts payable, expense report and cash disbursement processes
Preparation and review of GST, PST, and EHT tax returns on a monthly and quarterly basis
Execution of semi-monthly payroll process for fixed payments to MLA's sales team
Posting semi-monthly payroll journal entries for head office payroll
Assist the Senior Accountant with the calculation and review of commission revenue and payments
Deposit and reconcile payments from developers, ensuring completeness of payments
Support preparation of weekly and monthly reports to Executive team
Assist in day-to-day cash management and related reporting activities
Manage media invoices and reconciliation of monthly spend on behalf of developer clients
Create and manage chargeback expense invoices including client communication
Assist in preparation of year-end tax working paper packages for external accountants, including 2 review engagements and separate real estate trust audit engagements
Oversight of full cycle financial reporting for Nest Mortgage Co., an associated mortgage brokerage, including creation of financial reporting packages and related financial analysis for the ownership and Executive team

Responsible for reconciliation of all trial balance accounts and creation of the monthly financial reporting package
Assist with development of financial reporting processes and internal controls as necessary to support accurate and timely financial reporting
Full cycle payroll for brokers and associates on a monthly basis
Budget Reporting

Responsible for monthly budget-to-actual report preparation and related variance analysis
Assist with annual strategic planning process and budget preparation

Collaborate with external accountants for year-end working paper, financial statement and tax return preparation
REQUIREMENTS
WHAT YOU BRING TO THE TABLE
Minimum 3 years experience in a full-cycle accounting environment
Currently pursuing or recently obtained CPA designation
Excellent communication (written & verbal) skills
Proficient in the use of MS Office and Sage50 Accounting
Ability to produce results independently while maintaining a positive team environment
An amazing attention to detail with an ability to thrive in a fast-paced environmen
Time-management skills working under pressure with multiple projects and timelines
BENEFITS
WHY IT'S SO GREAT TO WORK FOR MLA
MLA offers individuals an unparalleled opportunity to work with a growing company with a clear vision to be Canada's undisputed leader in real estate, and to be a part of setting a new standard of excellence for experience and innovation in the world of new home sales.
In addition to a competitive compensation structure, we offer:
An amazing opportunity for growth and development; because of MLA's size, we are able to offer a more rapid rate of growth than other companies in our industry
Regular training sessions and learning series, formal and informal educational opportunities, and access to regular mentorship with some of the most experienced and proven sales professionals in the industry
An opportunity to work with the best of the business; MLA's track record of working with quality developers means that team members can be confident in the developments they are selling
Amazing support and knowledge offered from all of MLA's departments (market intelligence, administration - and customer care)
A collaborative and fun working environment; MLA offers many social opportunities throughout the year to connect and engage with team members of all levels and departments across the organization
An opportunity to broaden experience and knowledge through exposure to a large array of product types in multiple areas of the Lower Mainland.
To apply, click HERE