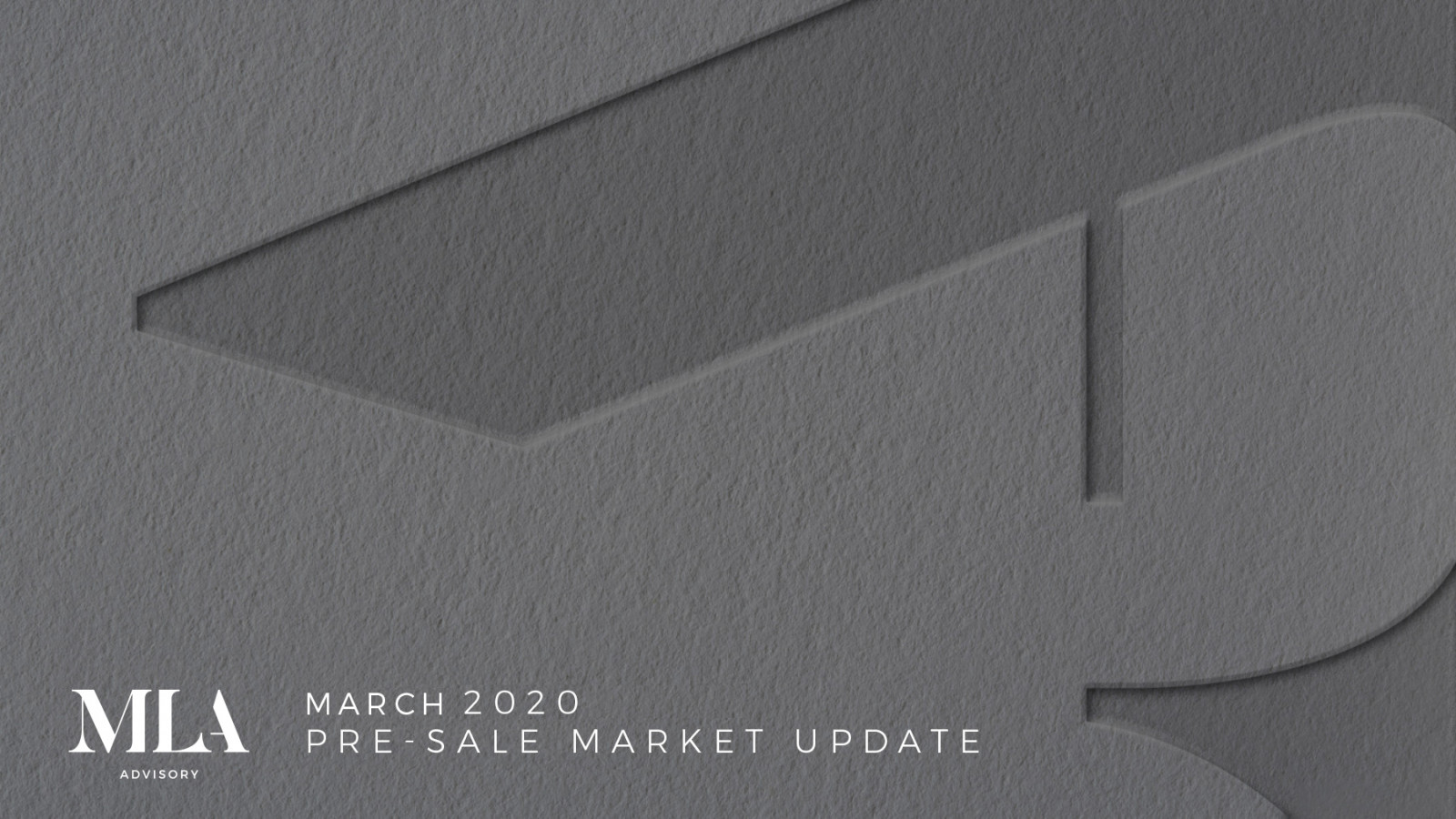 "The market had been on a steady but sustainable upward trend since late 2019 and therefore it's obviously disappointing to see this pull back. Extent of the COVID-19 implications is still widely uncertain, but we are expecting to see the market impacted for several months as we set our sights on a strong Fall market. " Suzana Goncalves EVP, SALES AND MARKETING; PARTNER, MLA CANADA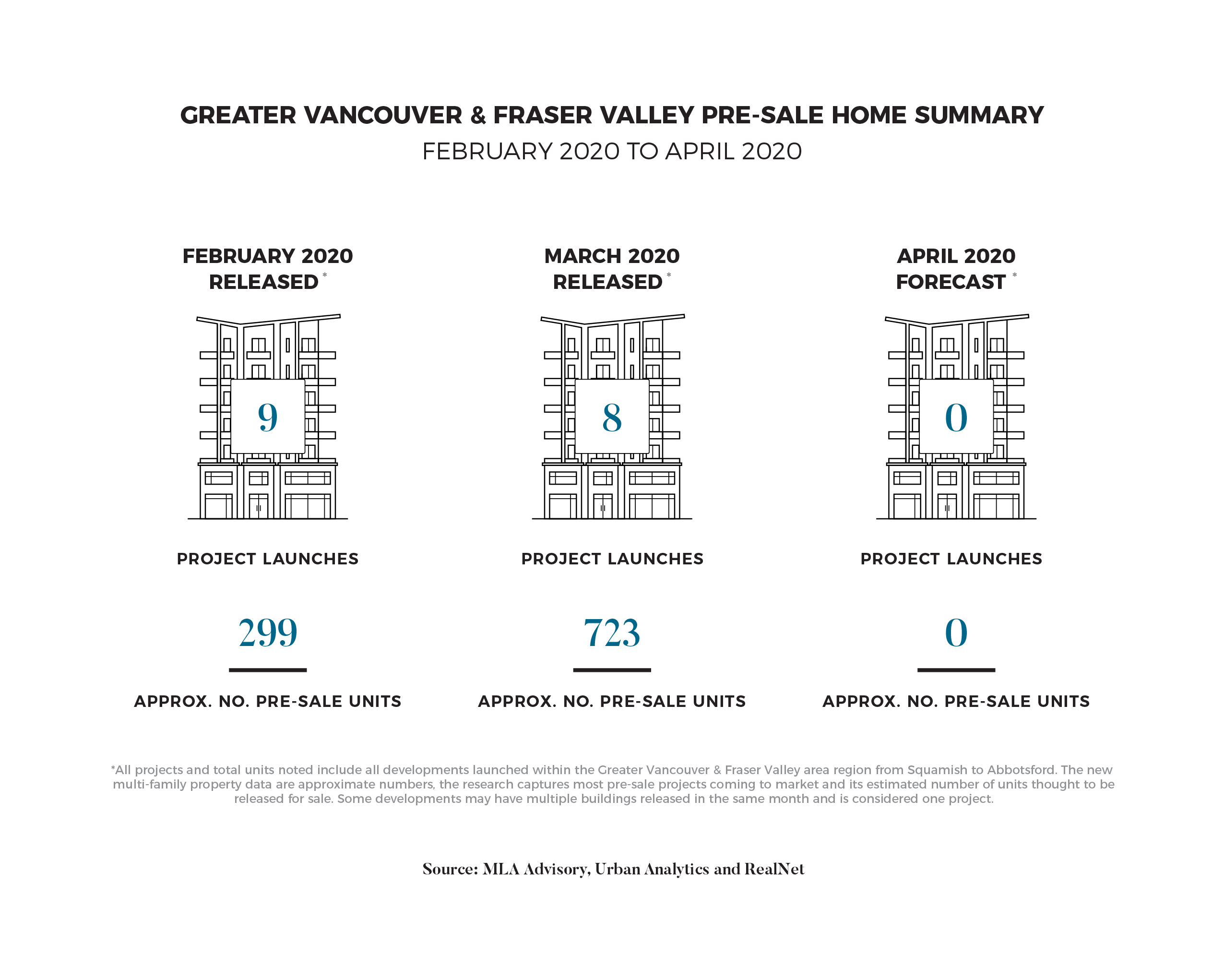 MARKET REBOUND INTERRUPTED
The market was trending up in 2020 until the mid-point of March when we began to see the effects of COVID-19 across the globe and our local market. Of pre-sale projects launched in March across Greater Vancouver and the Fraser Valley, 27.8% of units sold - down from 30.6% in February. By product type, there were four townhome project launches, one wood frame launch, and three concrete project launches. March was the third month in a row that concrete projects had exhibited strong sales at launch; smaller, investor-focused units on the lower portion of towers continue to show elevated sales ratios compared to inventory that is either large format or view-oriented. Additionally, persistent competition in the tri cities makes clear that price point and amenity offerings are key distinguishing factors for purchasers. In the Fraser Valley, strong sales-listings ratios have allowed projects to release more units and continue sales programs that have been some of the most consistent and strongest.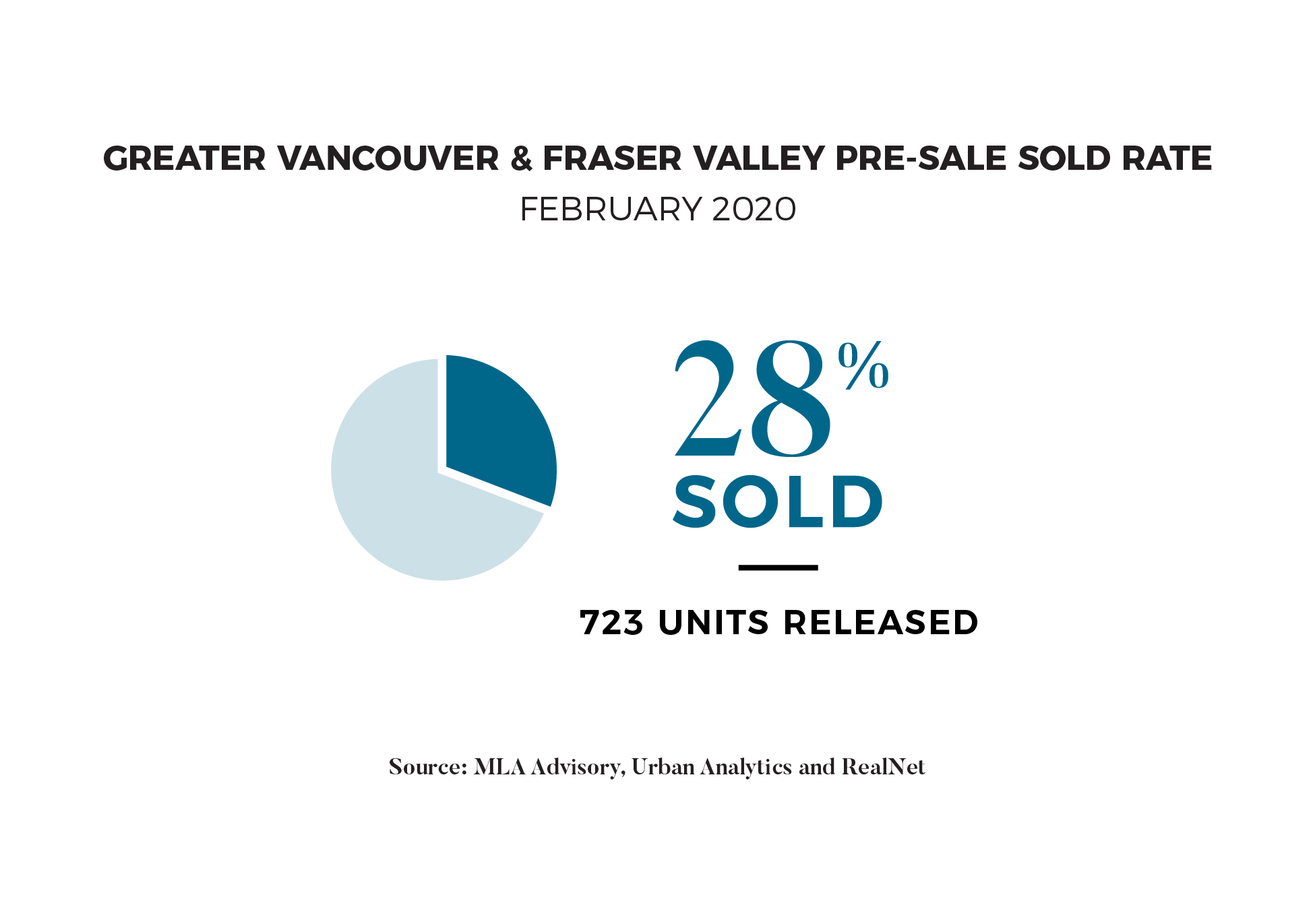 CONSTRUCTION IMPLICATIONS
Although construction sites have been deemed essential for the time being, there is no doubt we will see an impact on construction timelines through this global crisis. It is still unclear how deep the impact will be. However, we fully expect to see challenges with receiving materials, social distancing decreasing productivity, reduced resources providing permits and inspections, and inevitably construction outside date extensions. Services to the construction industry will also take a hit with projects on pause as businesses gather their bearings and weather the short-term tsunami.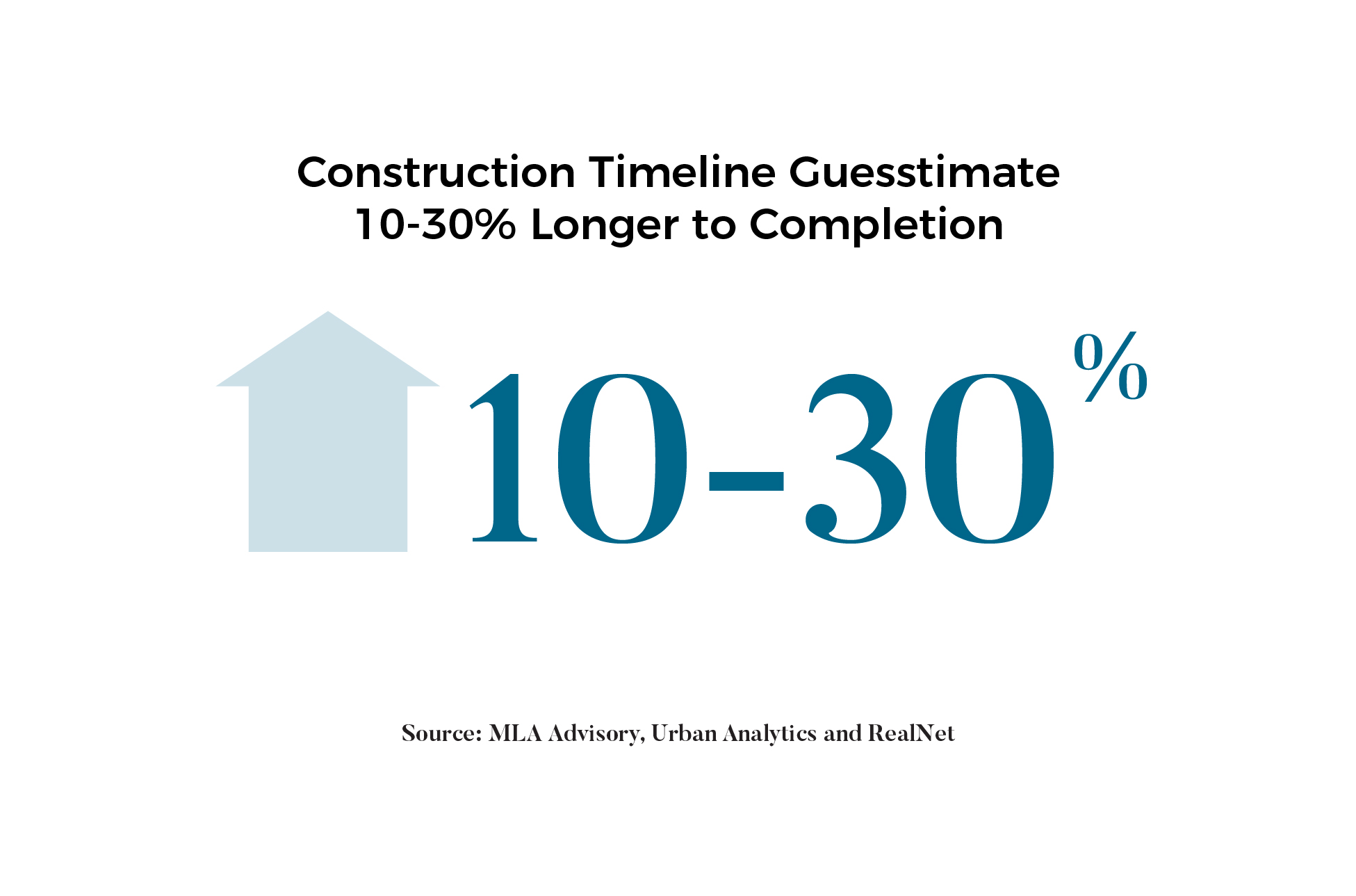 APRIL WILL BE THE FIRST MONTH FULLY DISRUPTED BY COVID-19
With the COVID-19 pandemic materially impacting the latter half of March, April will be the first full month where effects are realized in both resale and pre-sale. Due to social distancing measures, the majority of actively selling projects have transitioned to appointment only, with some projects exclusively offering virtual tours via Facetime, Zoom, and pre-recorded video. Townhouse communities already under construction with phased releases are likely the only product type that might "launch" in April and all eyes are on those projects now. Having said that, MLA Advisory is forecasting we will see no new launches in April. Interest rates are at record lows with potential further decreases but despite these attractive financing incentives, the impact on consumer confidence given employment and global economic uncertainty will result in a very shallow buyer pool in the short-term. Optimism and hope are now reserved for a potential swift rebound come the Fall.