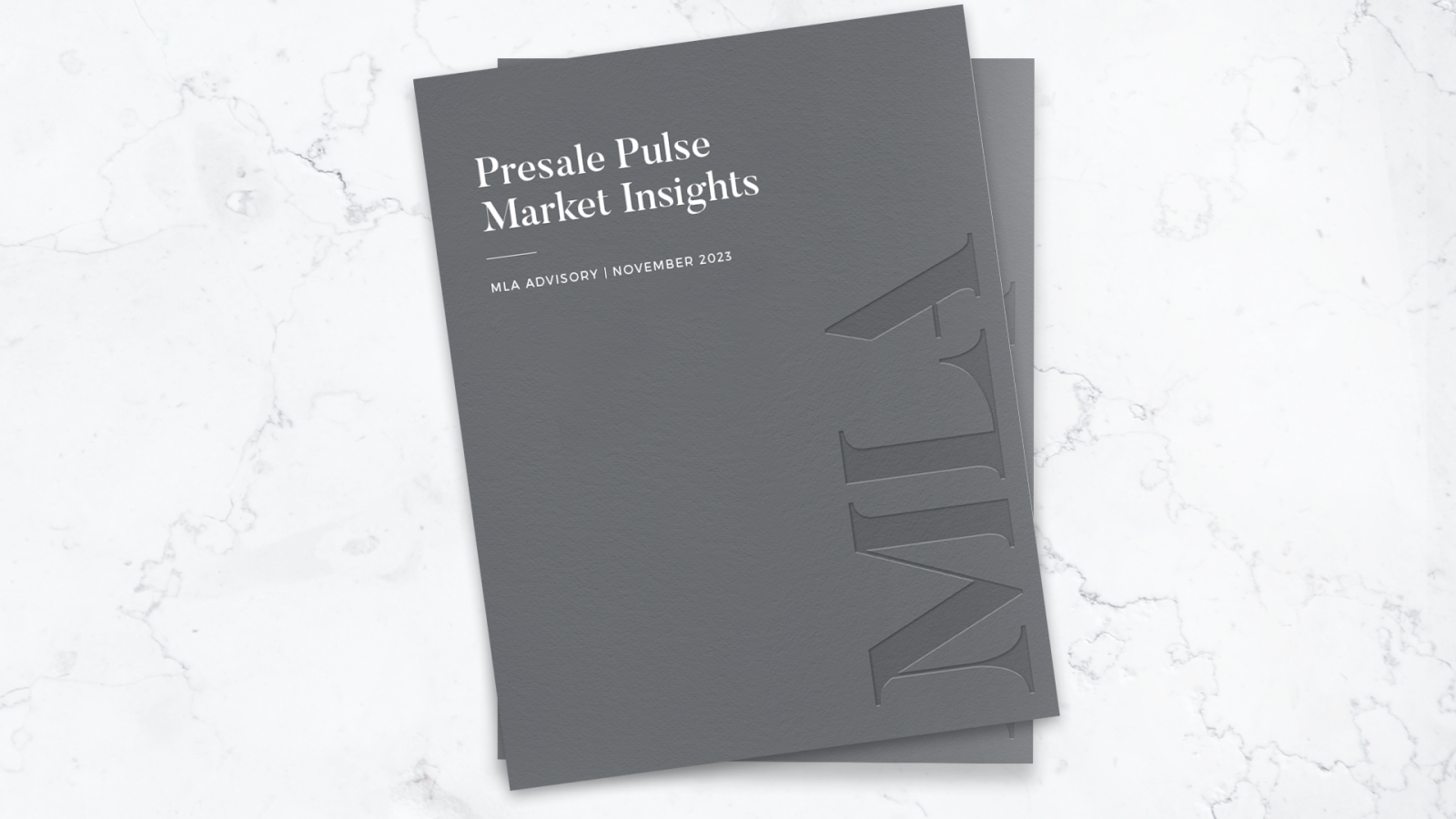 "By the numbers, October was a massive month for the release of new supply. Although this is encouraging to see, we are witnessing softer demand than seasonally expected given overarching macro forces and consumer sentiment. For many active developers, deal flow is coming in below expectations and significant price increases are not materializing. Despite this, there are success stories for builders who have lower land bases and are offering the correct product-market fit for buyers, skewed toward end users." - Garde MacDonald, Director of Advisory
FROM THE SIDELINES INTO THE SPOTLIGHT
After months of holding and delaying, Metro Vancouver developers stepped into the fray in October, releasing over 3,500 units across 20 projects. The influx represented the largest release of inventory seen in 2023, with activity centering on the Metrotown market, where the likes of Solhouse, Riviera, and Reign began contract writing.
Same-month absorptions of these units in October was 27%, representing a drop from typical levels which hover above 30% in a favourable market. Despite this, the absorptions rate is relatively robust in the context of the amount of inventory released last month, particularly for well-positioned product. A case in point is Lodana by Circadian Group in West Coquitlam, which absorbed over 50% of its first release within a few weeks of sales. Moving forward, recent improvements to rate stability should continue to support absorptions, with stand-out projects able to achieve high sales numbers in short time frames.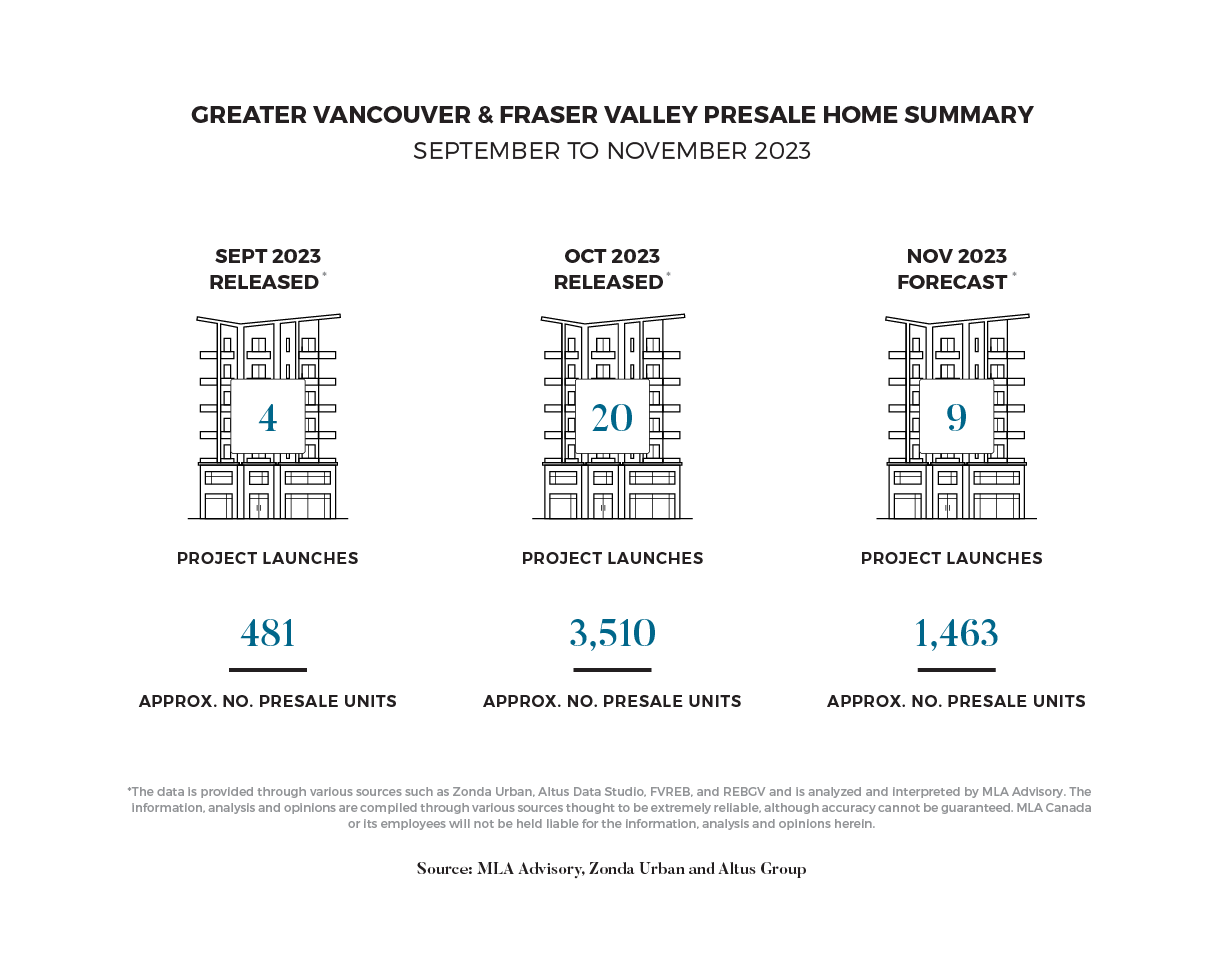 CHANGES TO SHORT-TERM RENTALS - AIRBNBS
The provincial government has taken steps in recent weeks towards enacting new legislation that will regulate short-term rentals, most commonly known on sites such as AirBnB. The changes focus on three key areas: increasing penalty amounts for rule-breakers, limiting short-term rentals to principal residences, and creating a provincial registry to track short-term rentals. 
The measures are aimed at addressing ongoing affordability concerns, which were only exacerbated by the rapid home price appreciation during the COVID era, historically high rental growth rates over the past 1-3 years, and reduced buying power via elevated inflation. By reducing the eligibility of short-term rentals, legislators hope to increase the supply of long-term rentals and thereby reduce average rents.
The response to the proposed changes has been mixed and is a sensitive area of debate. On one hand, it is undeniable that an influx of supply is sorely needed in the Vancouver market. On the other, the impact of this change is likely to be minimal relative to the size of the supply gap, and will negatively impact buyers who purchased with plans for short-term rentals. These purchasers are often locked into their contracts 2-5 years prior to completion and therefore will be caught flatfooted by the changes that were announced with very little pre-warning. The bill recently passed its first reading in the B.C. Legislature and will continue to be debated and adjusted in the coming months before coming into effect in 2024.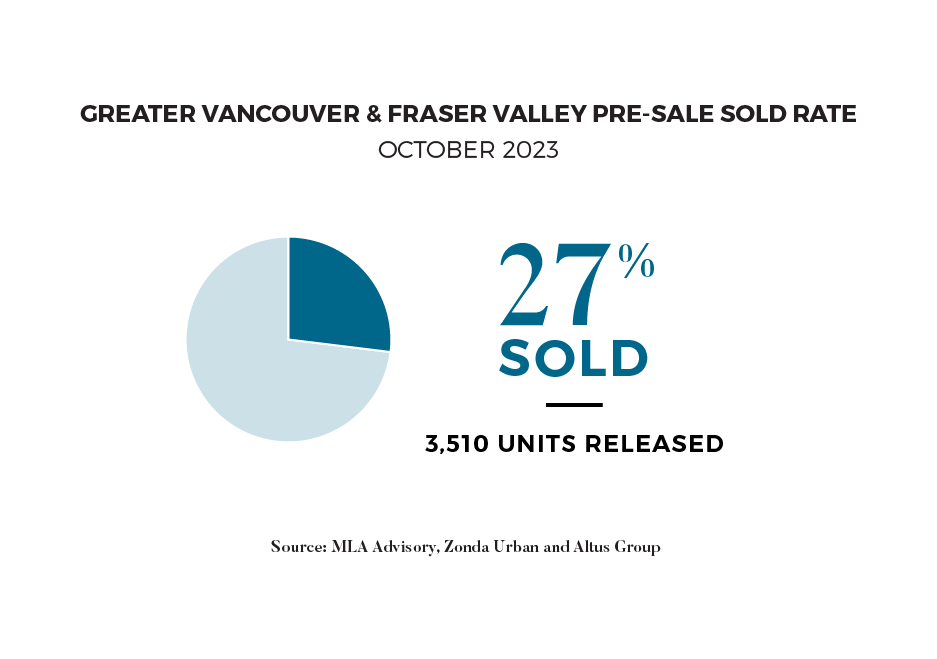 EARLY BIRD GETS THE WORM
November is expected to continue to be a busy time for launches, albeit less so than the flurry seen in October. MLA forecasts 9 project launches, bringing a total of over 1,400 units to market. For reference, during the same period last year, approximately 1,000 units were released.
With interest rates expected to fall in 2024, the decision to release product now is a strategic one. In current market conditions, developers launching now are in part looking to capitalize on the "early-mover advantage". While a Spring 2024 launch may bring more favorable macroeconomic conditions, going now allows developers a longer runway to establish brand recognition within a market, to create a robust realtor and buyer database, and to build trust with potential purchasers. Launching a sales campaign early further provides invaluable insight into buyer preferences, allowing sales programs to make adjustments to its offering from feedback ahead of the new year. Finally, an early start allows programs to absorb inventory before competition becomes too heated when the first rate cuts begin to occur.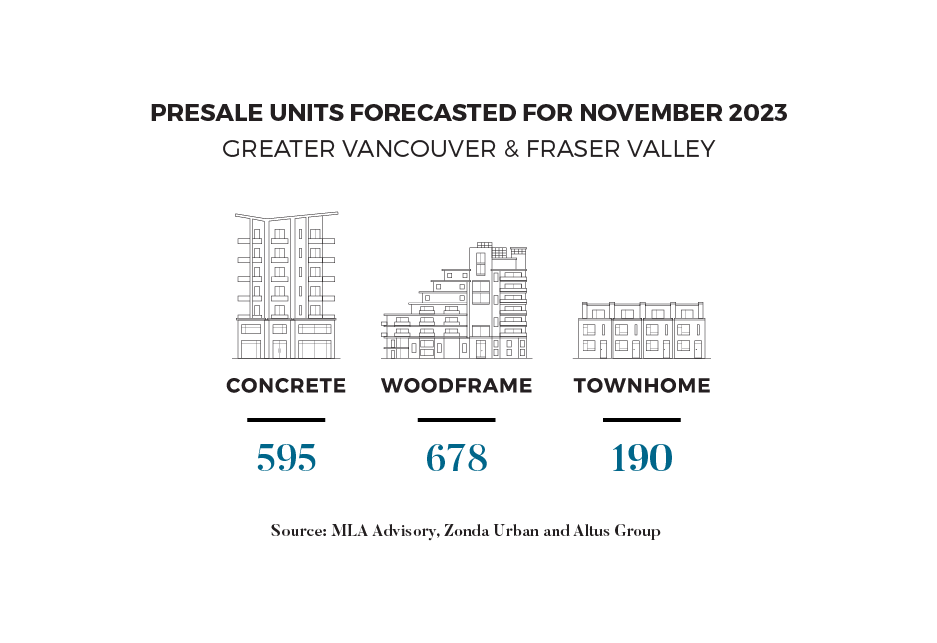 Coming soon! Stay tuned for our fully comprehensive overview of the macroeconomics, presale, and resale market video report, Presale Pulse.

Subscribe to the MLA Canada YouTube Channel or find the Pre-Sale Pulse on your favourite audio streaming platform: Apple, Spotify, Amazon Music, iHeart Radio.