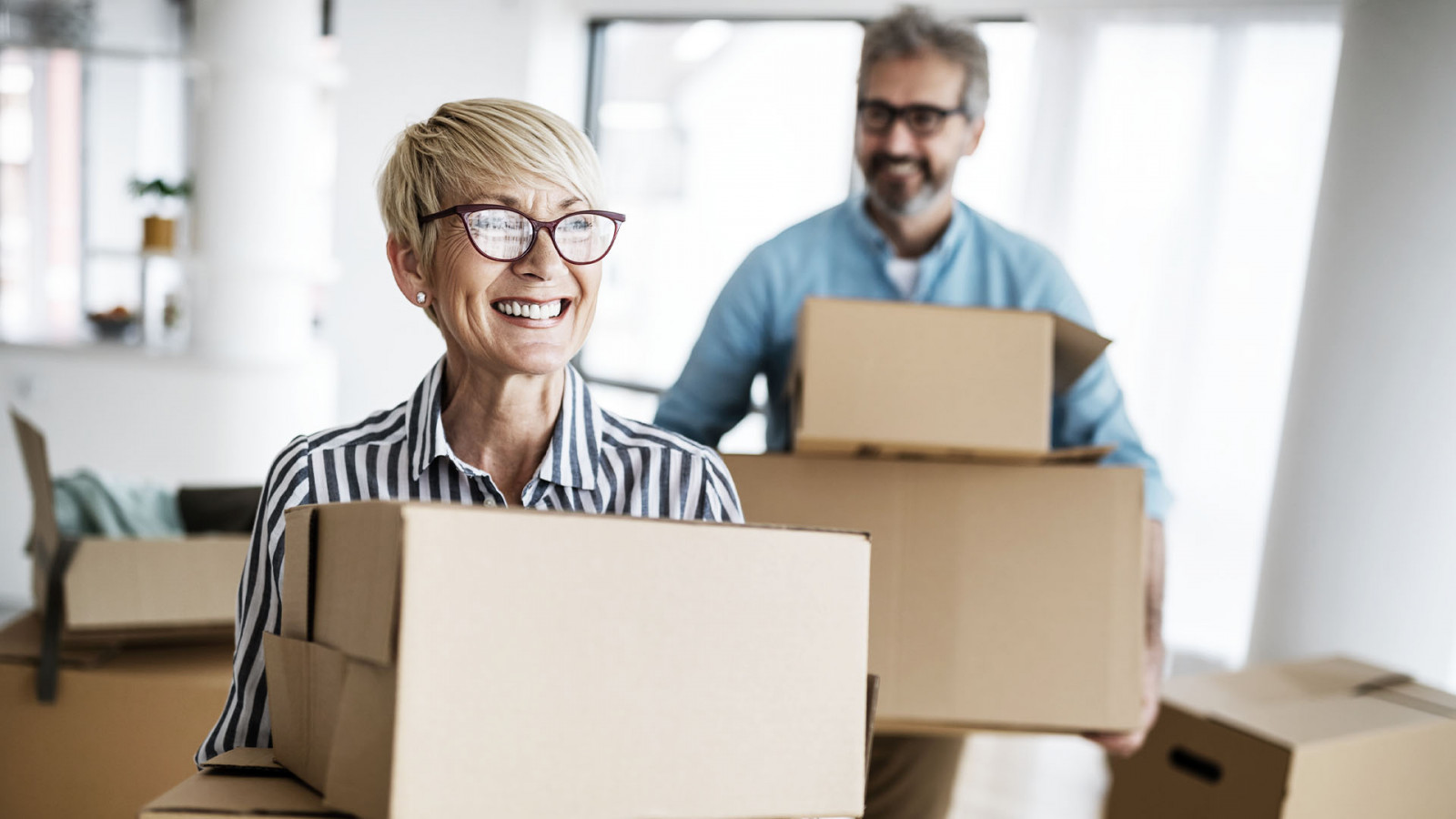 Less space, more benefits
There can be many advantages to downsizing that are often overlooked when initially considering it as your next move, whether it be for retirement, or because your children have now left their nest. Although moving from a single family home to a condo or townhome can feel daunting, there are plenty of benefits to keep in mind, especially when purchasing pre-sale. On top of saving money, there's getting a more practical living space, a better location, new furnishings and appliances, and much more. Let's take a look below at some of the advantages of downsizing to a pre-sale home. If this sounds good, check out: Top tools for shopping pre-sale homes online.
Your perfect size
With so many upcoming condo and townhome developments across Vancouver and British Columbia, you'll have plenty of options for not only location, but also the size and layout in a pre-sale home. With your future home not-yet-built, you'll often have options of how a smaller space will be set up to fit your lifestyle. You will be able to proactively look for the right number of bedrooms, bathrooms, and overall square footage that will fit your forecasted needs. Format by Cressey, for instance, offers unique customization options that allow homebuyers to choose the layout of their kitchen, bedroom, and even closet system; an innovative approach to how you can make your home work for your exact needs. 
All the amenities 
If you're downsizing from a house or larger and older condo or townhouse, you'll be treated to a range of modern amenities you've been missing out on. The healthy convenience of a new gym and pool. A stylish common room you can book when hosting more than your condo can fit. Maybe a rooftop garden or other greenspace to make up for losing your backyard. Plus with included maintenance managed by strata, you won't have to clean leaves out of the pool or pull any weeds in the garden! More and more pre-sale developments are offering tech-forward amenities and convenience for homeowners that enhances their living experience. Autograph by Pennyfarthing Homes, for example, offers homeowners innovative technology features like the 1Valet Enterphone system that enables facial recognition with video intercom and contactless entry to the building from your cell phone.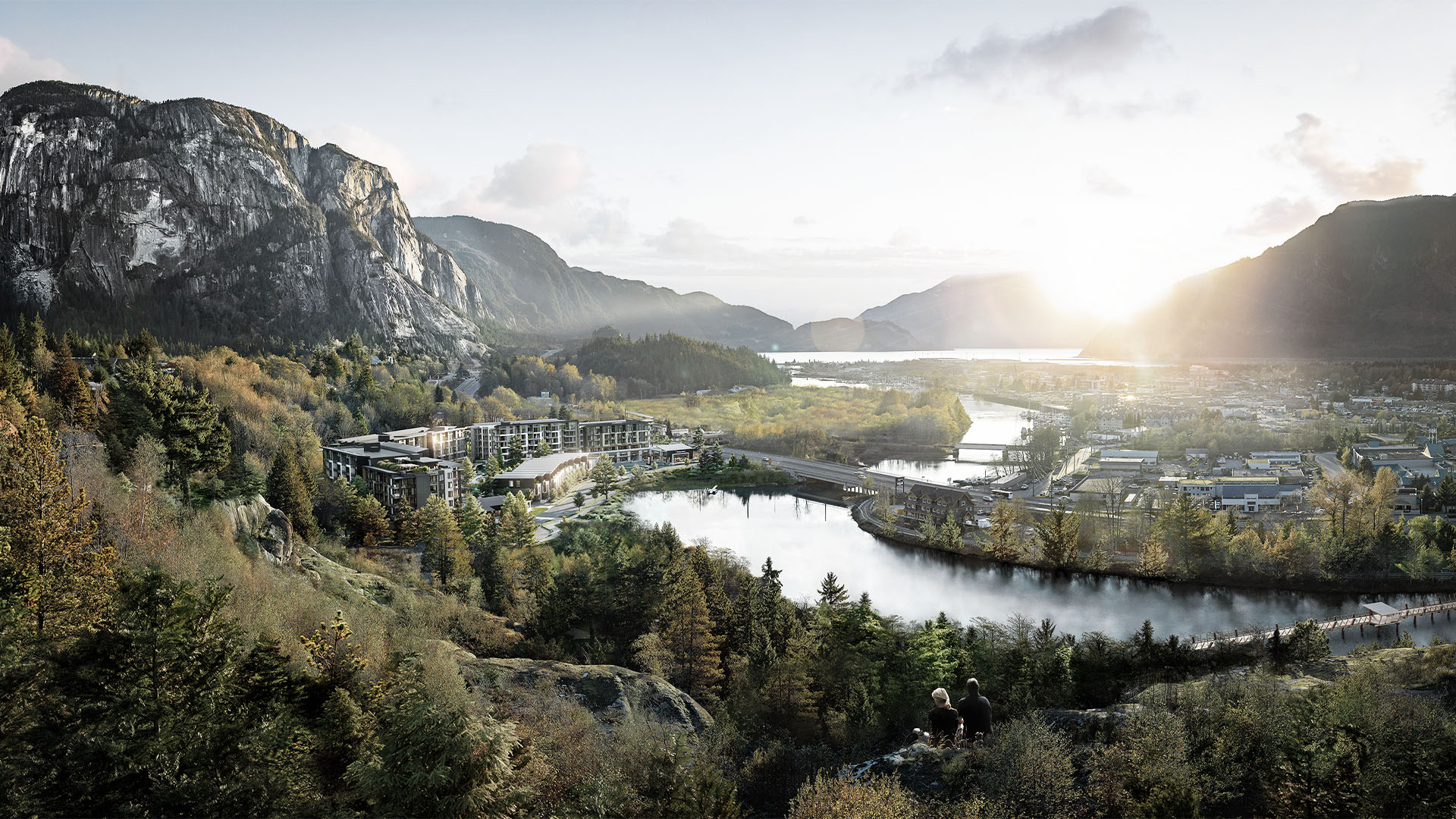 Another pre-sale development known for its innovative amenities is Redbridge by Kingswood Properties in Squamish. It features a stunning location with resort-style amenities, making a luxury mountain vacation your everyday lifestyle. Its Base Camp™ enhances your ability to live well, with an Eco Movement Lab, therapeutic hot and cold plunge pools, Far-infrared sauna, red light therapy rooms, zen garden, sunset terrace, community garden, pet spa, and much more. And that's not including all the spectacular year-round outdoor activities that Squamish and nearby Whistler offers.
A preferred, convenient location
With many pre-sales to choose from, you'll have your pick of the best location for you or you and your partner. Maybe you're looking to be closer to family, friends, or work. Or maybe someplace you want to get distance from busy city life. Most downsizers want to optimize their home's location and ensure they have plenty of access to nearby and on-site amenities, which is something that pre-sale can readily offer on many occasions.
For instance, Caban by Cressey in Kelowna received overwhelming success and recently sold out in 2021. It offered many homebuyers an opportunity to experience resort-style living, located in the Pandosy Village region of Kelowna, next to Okanagan Lake. It demonstrated the value that homeowners place on having convenient amenities close by their home while living in an incredibly sought-after location. 
More time and save money
Purchasing pre-sale allows you to place staggered deposits rather than one lump downpayment. It can be a beneficial way to financially plan, knowing how much is due and when, and across a longer time period than a down payment would typically allow. You can lock in a mortgage at today's rates while you wait for your pre-sale home to be complete, which can at times be beneficial, of course depending on the current and future market rates. Also, knowing that it will take a few years for your new home to be built, you can financially prepare during that time and arrange all needed affairs prior to getting your keys. This can give you time to fix up your current home before selling or to find the right rental tenants. 
Peace-of-mind
It is always an unpleasant surprise when you have to replace a major appliance, your roof needs repairing, or any other inevitable and costly home expenses that come up over time. With a pre-sale being brand new, you can expect nothing will need repairing or replacements for a long time. You'll also get warranties on labour and materials of your condo or townhome, along with the building and structure around it will also be covered. So you'll know while everything is new, if some issues and related expenses do come up, you'll be covered. Another part of ensuring your pre-sale is covered for any potential damages is from your strata council, who often work to maintain the amenities and any wear and tear items found in the building. If you'd like to learn more about how strata works for your pre-sale purchase, click here, or to find out about the types of pre-sale insurance, click here.
Downsizing can be an opportunity to try living somewhere new, with fewer aspects of your home to take care of and more time embracing a pre-sale development's innovative technology and availability of amenities. To learn more about the financial side of purchasing a pre-sale home, read our article on deposit structures. 
By MLA Contributor Simon Gerard