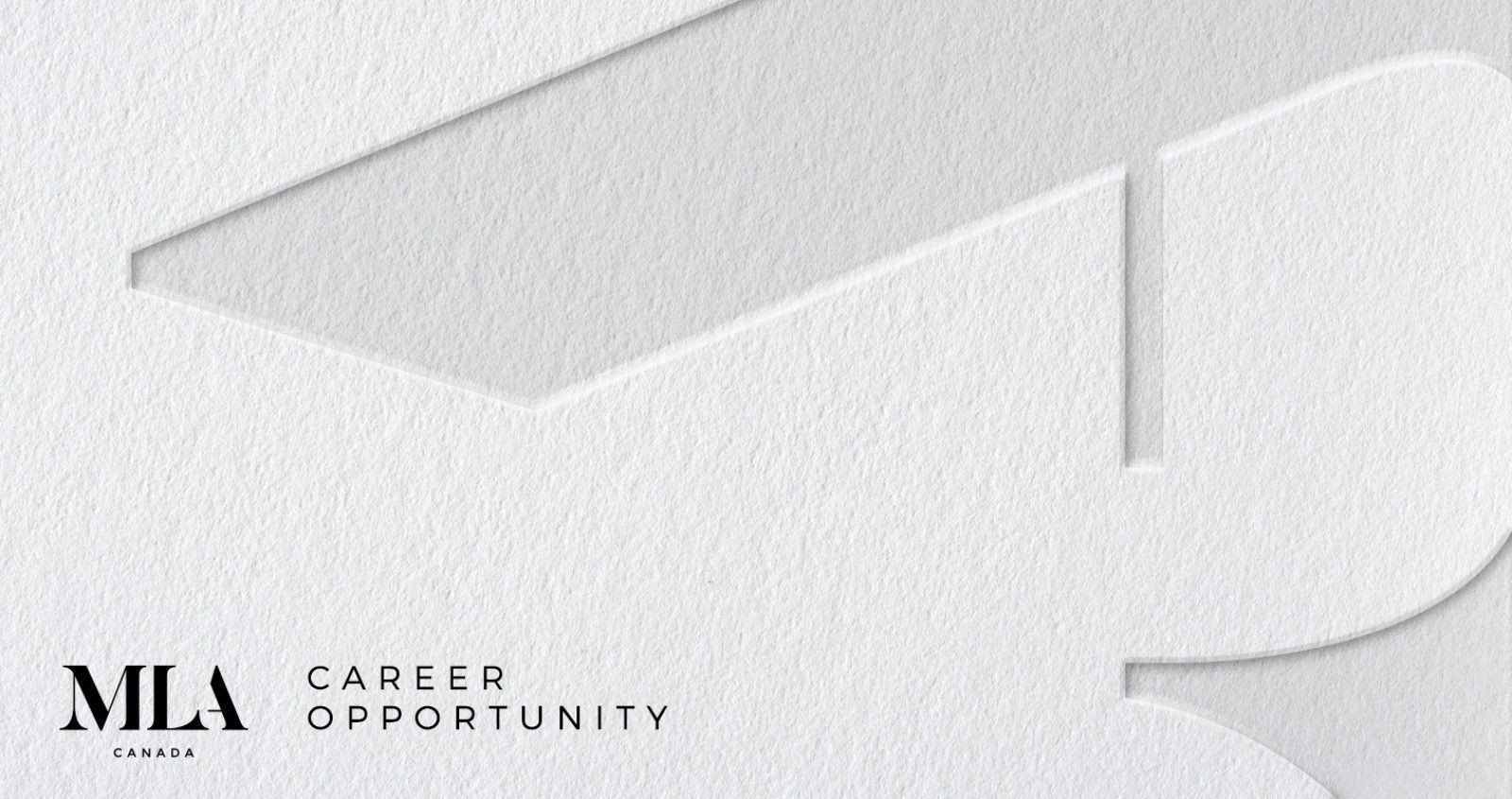 ABOUT MLA CANADA
MLA Canada is the most comprehensive real estate service provider in Canada. Partnering with residential developers, MLA Canada offers an unmatched level of expertise in advisory services, market intelligence, project marketing, sales, customer care and administration. From boutique projects to large masterplan communities, our diverse and deeply experienced service teams deliver exceptional results while placing our clients' objectives and brand identity first. We strive to have all touch points across the client and purchaser journey to have the ultimate MLA Canada experience in the forefront, pushing boundaries with our technology platforms and customer relationships. We deliver sales with unmatched expertise and efficiency, leading our development partners and homebuyers through an educational and informative purchasing journey. With over $1.5 Billion in sales generated last year, our drive to ensure the best quality of sales with every transaction has never been stronger. 
WHAT YOU CAN EXPECT
We have a fantastic opportunity for a Sales Associates to join our MLA Canada team in both Vancouver and the Fraser Valley!
The role of the Sales Associate is to maximize sales while assisting the Sales Manager on all aspects of the sales office and the project as it relates to the sales floor. The Sales Associate achieves this by propelling the project in the following areas: Staff, Sales Process and Customer Experience, Marketing, Administration, and Operations.
Depending on your experience and knowledge, your core responsibilities will be but not limited to:
Executing the sales process in a friendly and professional way, in conjunction with the MLA Core Values and the MLA Experience, always leading by example.
Building an exceptional brand experience for MLA's clients and prospective Purchasers, while delivering a world-class customer experience.
Executing prospecting and sales program related duties, including but not limited to: i) prospecting or realtor calls; ii) preparing daily prospecting reports; iii) preparing daily traffic reports; iv) database management; v) contract management
Assisting the Sales Manager and Director of Sales in preparing for training sessions as requested, playing an active role in ensuring that all support staff are properly trained on project related information
Ensuring the Sales Centre is adequately supplied with all relevant marketing materials
Assisting the Sales Manager with scheduling and managing all database-related activities throughout the program.
REQUIREMENTS
WHAT YOU BRING TO THE TABLE
1 – 3 years' of Real Estate experience, in a Project Marketing capacity preferred
An active Real Estate License with the REBGV
Proficiency with Google Apps, MS Office applications (Office 365)
Experience using Lasso and Avesdo preferred, but not required
Ability to produce results independently while maintaining a positive team environment
An amazing attention to detail with an ability to thrive in a fast-paced environment
Proven time-management skills while working under pressure
Outgoing, personable attitude
Although not required, fluency in Cantonese or Mandarin would be an asset
An active real estate license with the REBGV
BENEFITS
WHY IT'S SO GREAT TO WORK FOR MLA
MLA offers individuals an unparalleled opportunity to work with a growing company with a clear vision to be Canada's undisputed leader in real estate, and to be a part of setting a new standard of excellence for experience and innovation in the world of new home sales.
In addition to a competitive compensation structure, we offer:
An amazing opportunity for growth and development; because of MLA's size, we are able to offer a more rapid rate of growth than other companies in our industry
Regular training sessions and learning series, formal and informal educational opportunities, and access to regular mentorship with some of the most experienced and proven sales professionals in the industry
An opportunity to work with the best of the business; MLA's track record of working with quality developers means that team members can be confident in the developments they are selling 
Amazing support and knowledge offered from all of MLA's departments (market intelligence, administration and customer care)
An opportunity to broaden experience and knowledge through exposure to a large array of product types in multiple areas of the Lower Mainland and Alberta
A collaborative and fun working environment; MLA offers many social opportunities throughout the year to connect and engage with team members of all levels and departments across the organization
To apply, click HERE