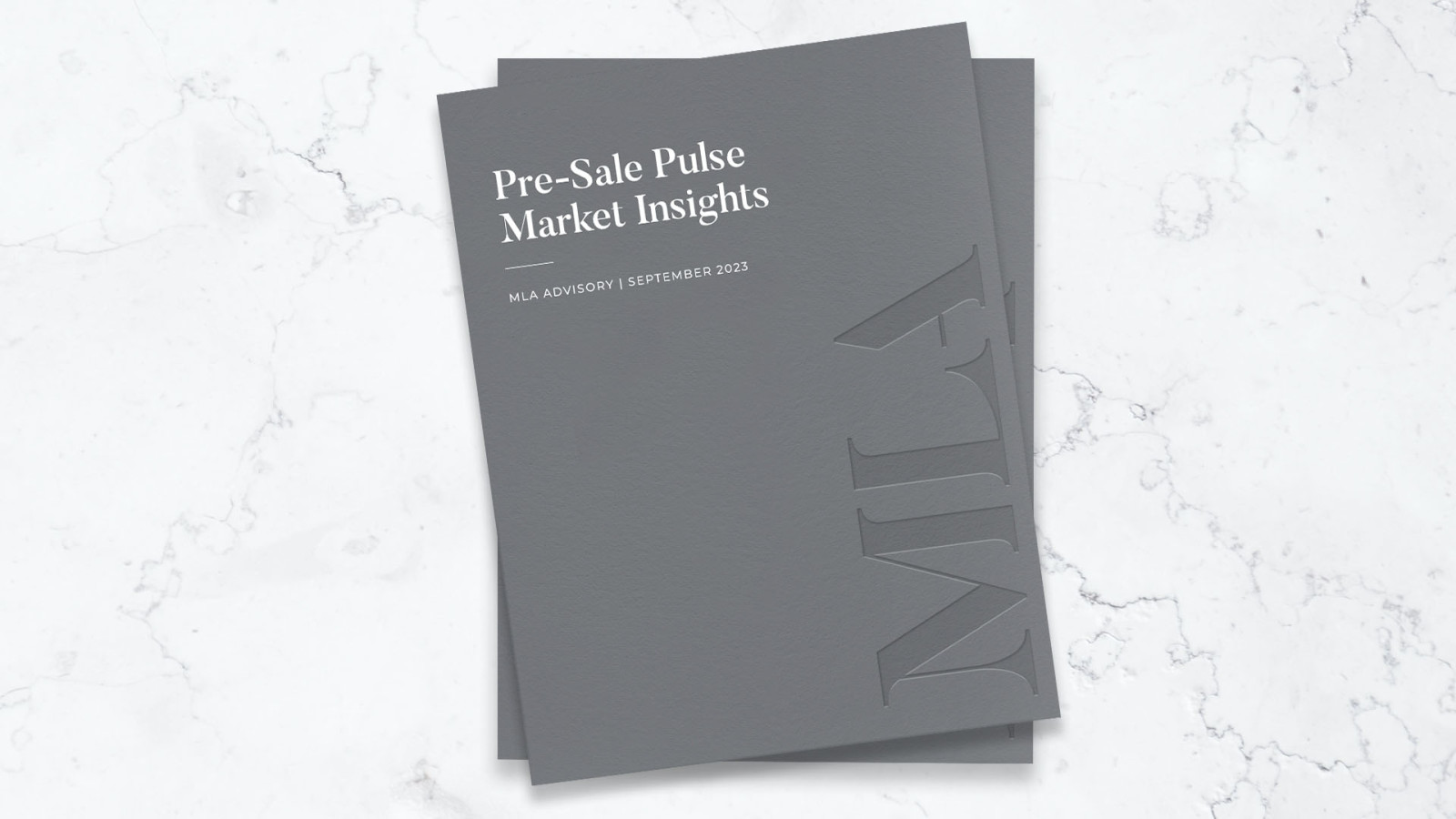 "As the slower Summer market comes to a close, the attention shifts to Fall launches. With the Bank of Canada pause on Sept 6th, reduced macro volatility will likely lead to increased market confidence, allowing a growing number of sidelined tower projects to test the market in the coming months." Garde MacDonald, Director of Advisory, MLA Canada 
AUGUST PRE-SALE MARKET REMAINS MODERATE AS DEVELOPERS PREPARE FOR FALL MARKET 
The spring-summer rally has run its course, and a more cautious sentiment has taken over the late-summer market. This led to seasonally adjusted declines in the resale market and reduced foot-traffic in actively selling pre-sale programs. Following seasonal trends typical for the Lower Mainland, overall launch activity was subdued in August, with developers predominately favouring a more patient strategy, holding off on project launches until the more active September and October market. This pause was also influenced by the September rate announcement by the Bank of Canada, as both developers and purchasers waited to see if rates would again increase before engaging the market.
For reference, there were four pre-sale launches over the past month, bringing 439 units to market. Same-month absorptions in August were 20%, down from the elevated sales activity experienced in previous months.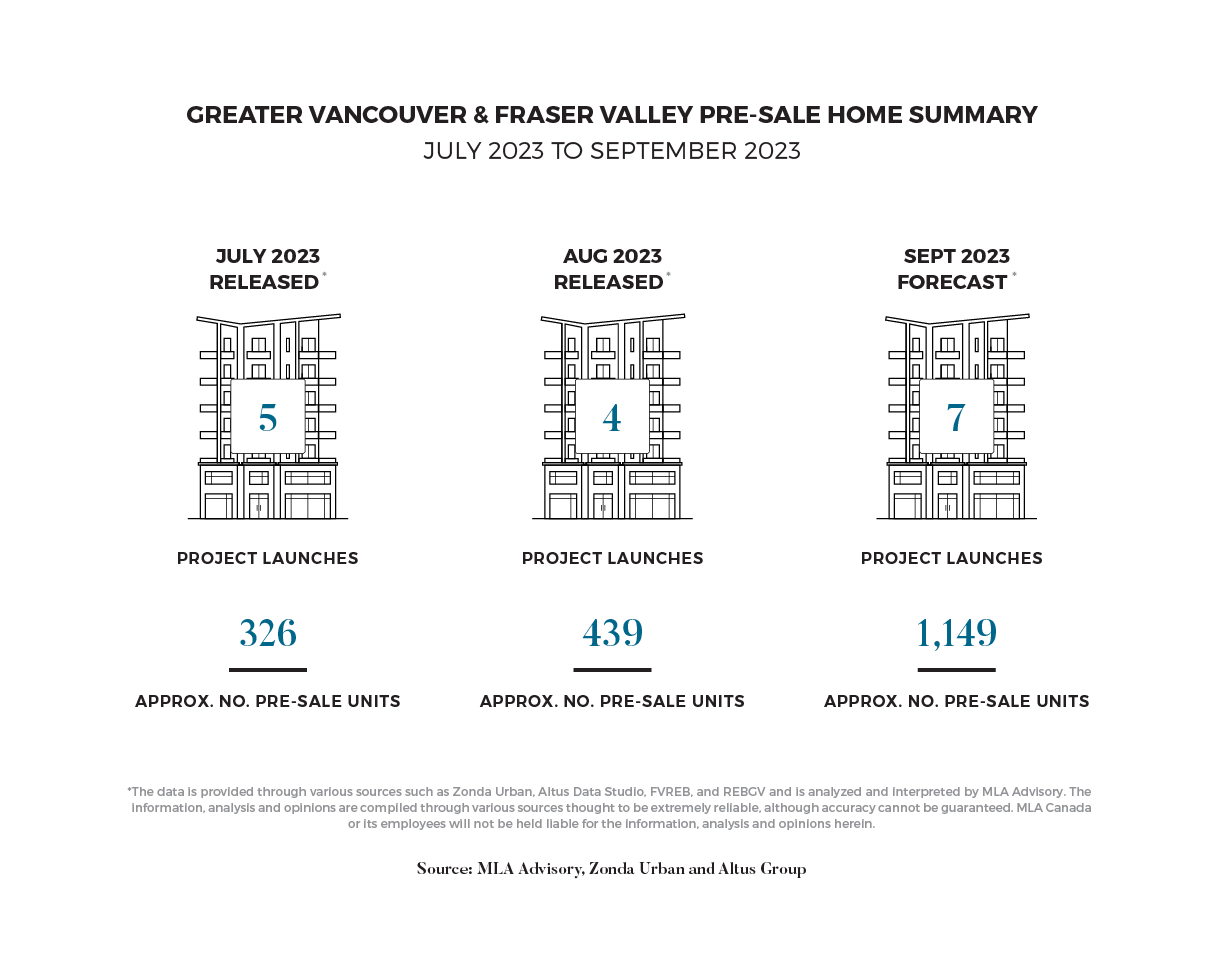 BRITISH COLUMBIA'S BUILDING CODE SET TO BOOST ACCESSIBILITY AND INCLUSION 
British Columbia is poised to usher in a series of substantial changes to its Building Code, with a focus on improving accessibility and inclusivity. The changes emphasize apartment buildings, with adaptable dwelling code rules set to be updated for 100% of residential units in 'large' buildings and in first-floor suites of 'small' buildings. The most substantial change will be the increase of accessible paths of travel from 5' to 5'6" in primary bedrooms and kitchens. Additional changes include the placement of switches and controls at accessible heights. Reinforcement of bathroom walls for future grab bar installation will as well further augment safety and usability. 
While these proposed changes represent a commendable stride towards a more inclusive and accessible built environment for new developments, it will add an additional layer of costs and complexity that developers will have to navigate. Developers with active development applications are now pushing to secure necessary approvals before these changes come into effect at the end of the year, hoping to be grandfathered in before the new standards come into place.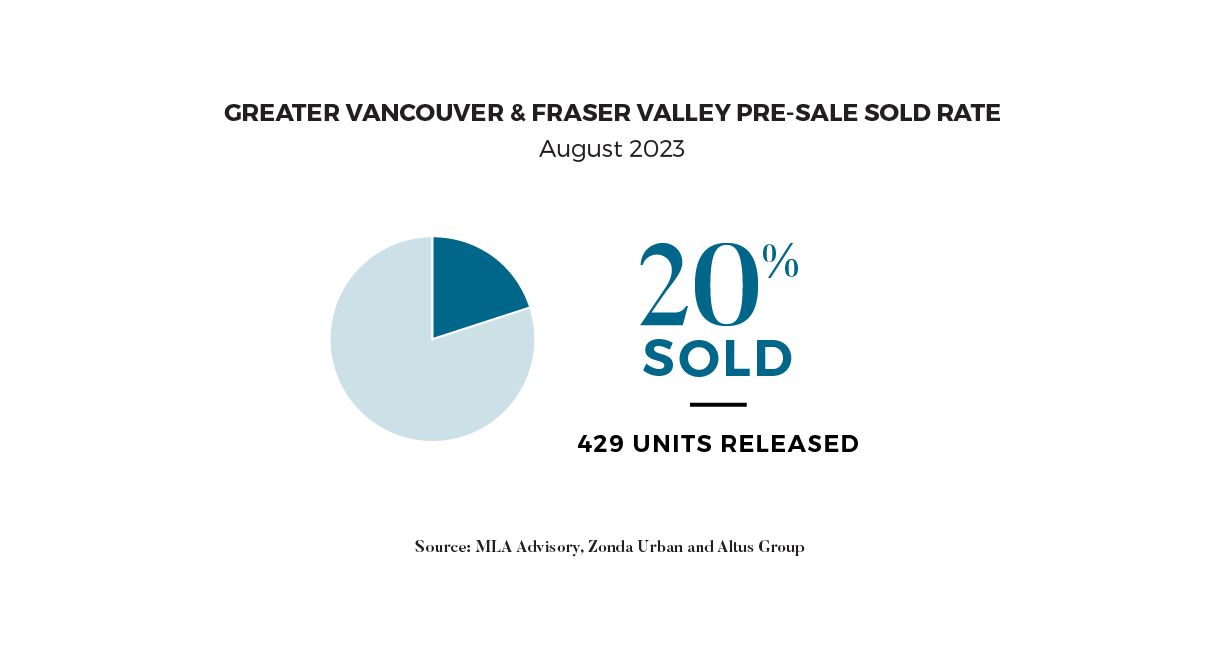 EYE OF THE STORM 
After a brief lull in launch activity in July and August, September and October are poised to swing the pendulum in the opposite direction, heralding a fresh wave of pre-sale launches. This resurgence will primarily center around Burnaby, where six pre-sale developments are actively preparing to launch this Fall. While it's possible that a few of these developments may opt to delay their launches until the New Year, this wave of activity is poised to be the most significant inventory release within a single submarket in 2023. 
Citizen by Anthem was the first to begin marketing at the beginning of the year and have since started writing deals in late-August. Early estimates suggest a blended pricing of approximately $1,375 PPSF. Impressively, they have already sold around 185 units, accounting for 50% of their total inventory. While this initial success is undeniably promising, upcoming launches such as Reign by Wesgroup, Solhouse by Bosa, and Greenhouse by Concord Pacific will serve as litmus tests for the current depth and stability of the market.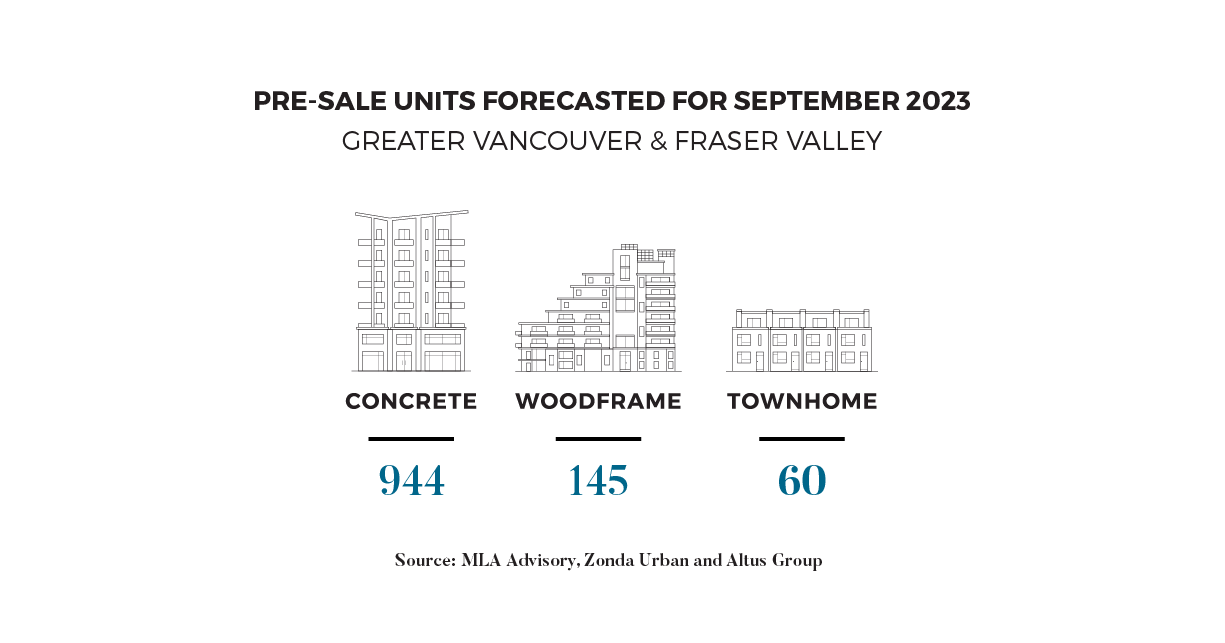 Coming soon! Stay tuned for our fully comprehensive overview of the macroeconomics, pre-sale, and resale market video report, Pre-Sale Pulse.

Subscribe to the MLA Canada YouTube Channel or find the Pre-Sale Pulse on your favourite audio streaming platform: Apple, Spotify, Amazon Music, iHeart Radio.