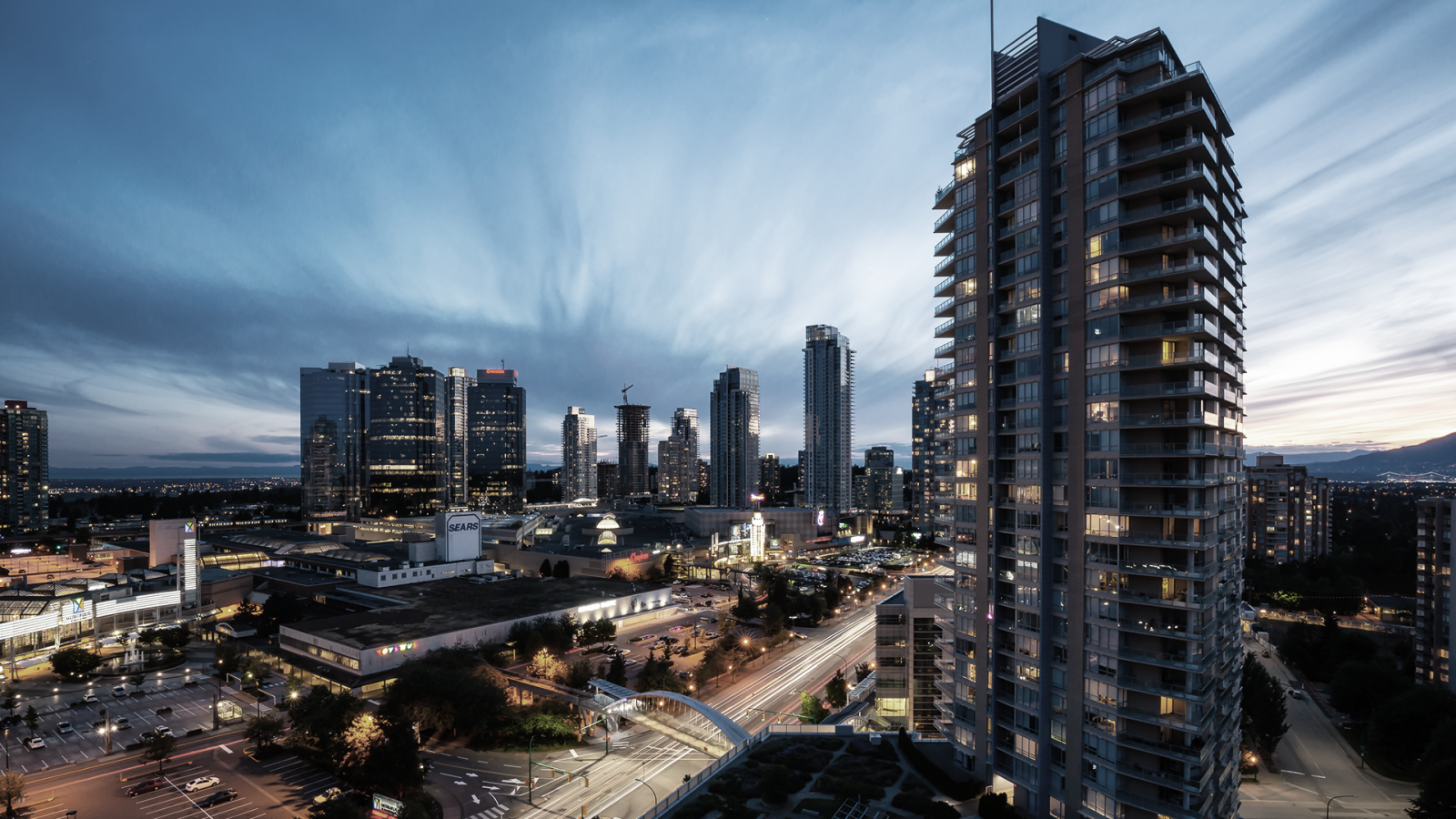 Over the past six months, the Vancouver real estate market has exhibited incredible resiliency, induced by low inventory. As the Fall market arrives, Metrotown is witnessing a flurry of new launches by prominent developers. "Metrotown is one of the hottest pre-sale markets in the Lower Mainland, with six significant projects launched by notable homebuilders in 2023," shared Adrian Yu, Product Development Manager at MLA Canada. "With heightened competition, developers are pushing the envelope on product and amenity designs to create a competitive advantage in a market with highly sophisticated buyers." Below highlights some of these trends and unique offerings Adrian and MLA Canada's team have identified among the newly launched Metrotown developments.
INTERIOR DESIGN: TRENDING UP

Darker colour schemes: Gone are the days when a dark colour scheme simply meant a more muted version of the light colour scheme. Developers are bringing back stark, contrasting colours to make bold statements.
 
Redefining premium appliances: Appliances that were once regarded as premium are now the standard in recent Metrotown homes. Packages such as Bosch and Miele are among the expected additions to a new home.
 
More storage in small spaces: In the face of smaller homes, the importance of storage solutions is high. Buildings in Metrotown are combatting this challenge by creating additional storage within bathrooms such as added medicine cabinetry and shower niches.
INTERIOR DESIGN: UNIQUE OFFERINGS

Lumon glass enclosed balcony sunrooms: Featured most recently in Solhouse by Bosa and Greenhouse by Concord Pacific, glass balconies seamlessly merge indoor and outdoor living with a frameless glazing system that converts open balconies into insulated sunroom areas that can be enjoyed throughout the year.
 
Combining the kitchen island and dining room table: A dining and island combination structure simplifies any move-in and reduces the need for added furniture, making the most of a home's square footage. Citizen by Anthem has included this feature in its larger homes.
 
Brass finishing touches: While most developments in Metrotown have opted for standard chrome finishings, multiple developments are now standing out with brass finishings in their kitchens and bathrooms for their light colour schemes.
AMENITIES: TRENDING UP

Hotel-inspired lobbies: Grand entrances are no longer reserved for vacations. Metrotown's developments have begun to introduce hotel-inspired lobbies, making for an inviting atmosphere to relax, unwind or socialize. 
 
Human concierge services: Previously seen as a service that could be replaced by technology, Metrotown has come full circle by reintroducing a concierge to increase personalization within the building.
 
Zen spaces for relaxation: Amenities' focus has shifted into creating spaces of tranquility, offering residents calming sanctuaries where they can restore balance within their lives.
AMENITIES: UNIQUE OFFERINGS

Hot and cold plunge pools: While many developments have placed an increasing focus on wellness-inspired amenities, Reign by Wesgroup and Solhouse have taken it a step further. Hot tubs paired with cold plunges are on the cutting edge of wellness amenity packages.
 
Spaces dedicated to sport: Reign has also incorporated spaces designed specifically to house various sporting activities. A pickleball court and basketball court have been added into the building to elevate lifestyle and health.
 
More elevators for faster transport: As Metrotown's properties continue to increase in height, residents are increasingly burdened with longer wait times. With Solhouse, Bosa recognized the need for additional elevators as a solution.
These insights are drawn from the most recent of our quarterly-published MLA Black Book, a detailed overview of the pre-sale real estate marketplace spanning the Metro Vancouver region. The observations, predictions and data that fill MLA Black Book are provided by MLA Advisory's market intelligence. For all information on pre-sale sales results (including active sub-market, notable development, and rezoning application activity), project launches, upcoming releases, and more product design trends, join the MLA Canada Newswire.
Category
Real Estate News
Recent Posts